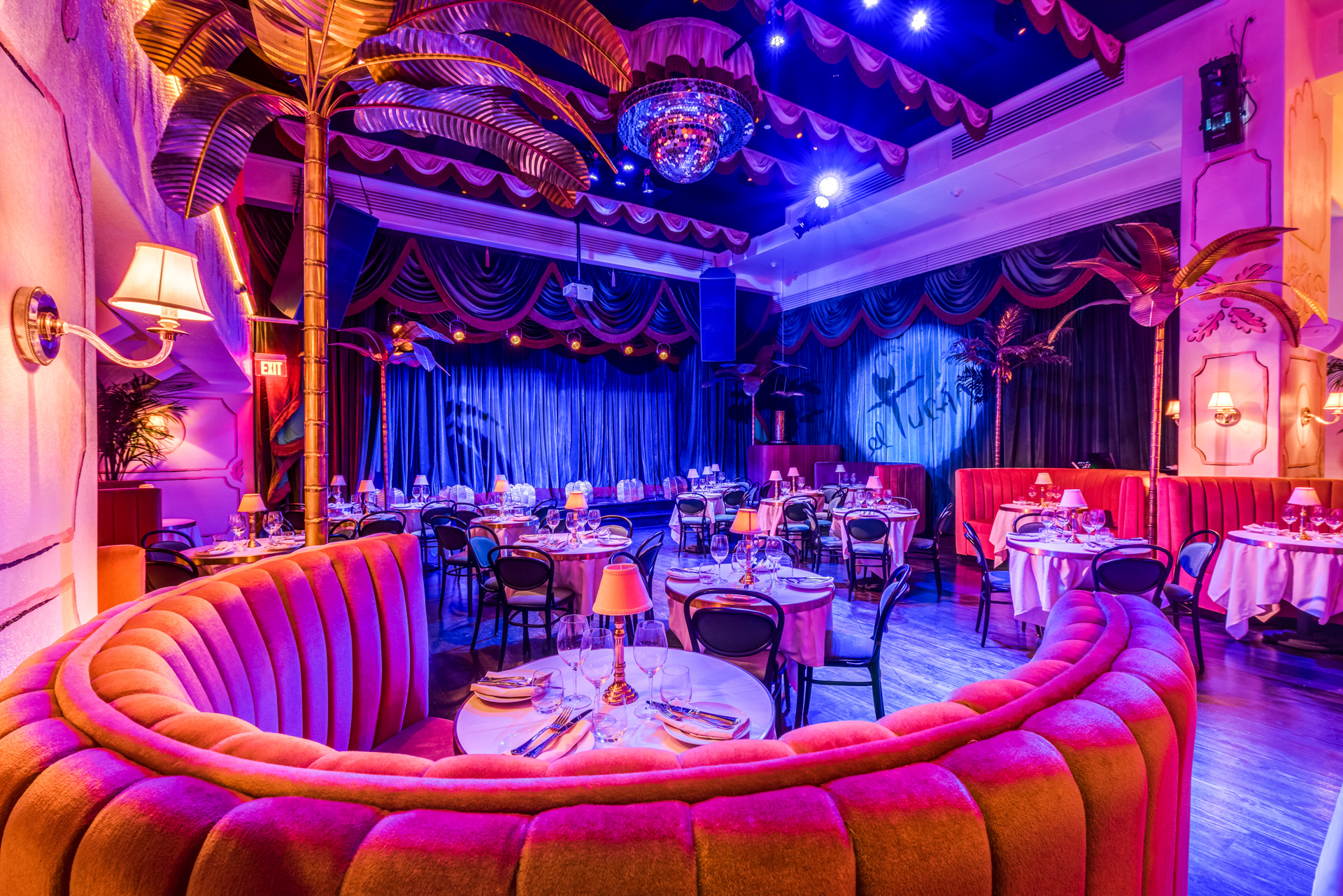 The Club: El Tucan
For a moment it feels like time has stopped as the crowd holds its breath collectively. Then it hits, a wave of aesthetic and sonic pleasure that seduces the senses. The lights go up, the details of your surroundings are fully illuminated for the first time, creamy tropical palettes, crushed velvet accents, and glittering chandeliers.
Four mesmerising dancers line the stage, dressed in peacock blue feathers and crystal bikinis. They are accompanied by a 12-piece Latin Grammy award-winning Orchestra that fills the air instantly with electricity. There is an eight-course meal, cocktails and entertainment but more importantly, for one night El Tucan offers a window to a lost era. One that would knock Jay Gatsby's socks off.
1111 SW 1st Ave, Miami, FL 33130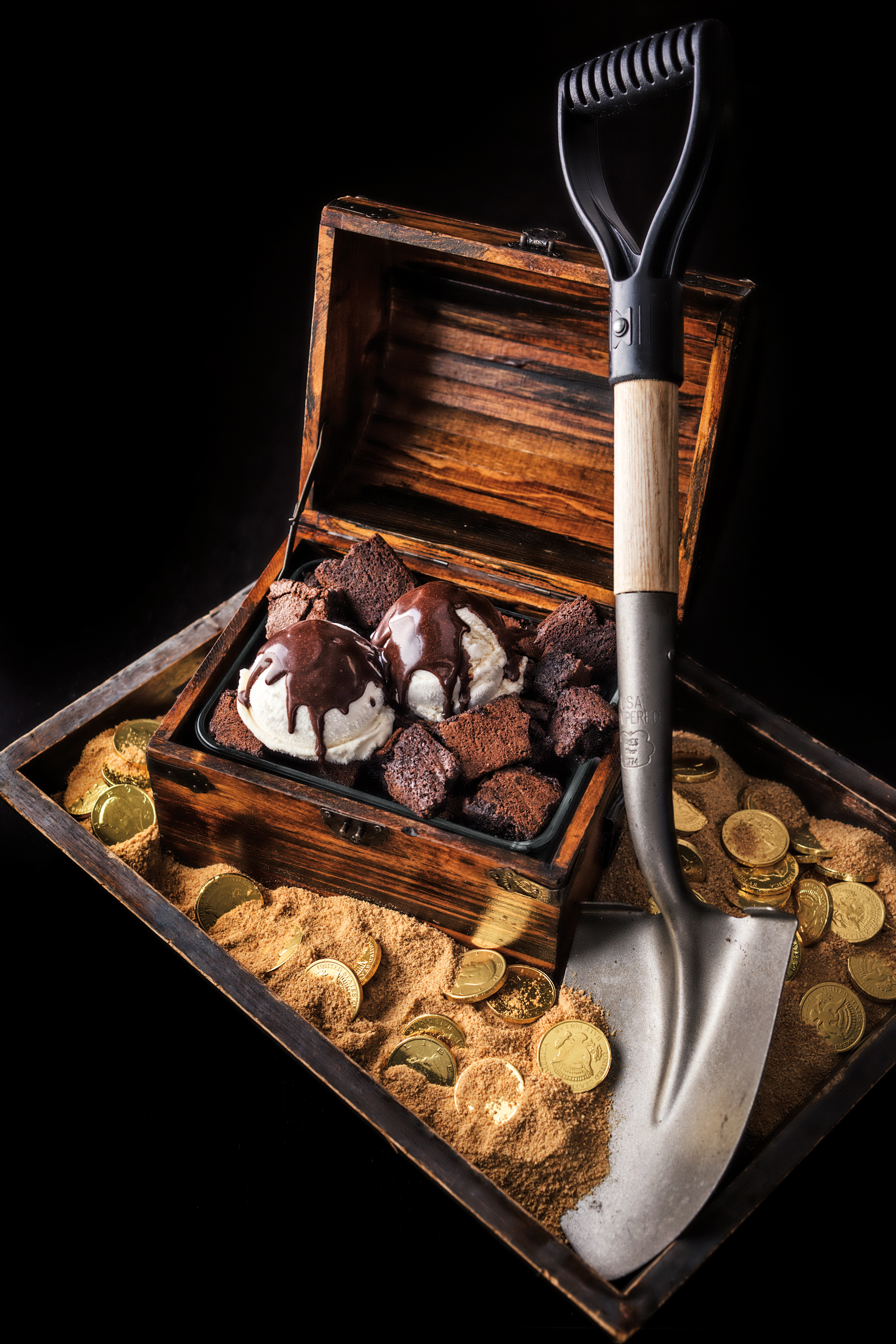 The Restaurant: Barton G
Barton G. is a whimsical culinary adventure that fulfills all the senses by combining indulgent theatrics, extraordinary food and enticing fragrances. However, never confuse innovation with gimmicks, Barton G. is committed to serving only the finest cuisine.
Their signature cocktail is the Buddhalicious, a hypnotic blend of pear infused vodka, lychee and cranberry juice, served with a smoking nitrogenized pear vodka ice-pop. By far their most famous dish is Let Them Eat Cake, which features Marie Antoinette's bust with a tower of bubblegum pink cotton candy hair that diners are encouraged to eat by the fistful.
Barton G. has revolutionised the dining experience, showcasing that food can be delicious and entertaining in equal measure.
861 N La Cienega Blvd, Los Angeles, CA 90069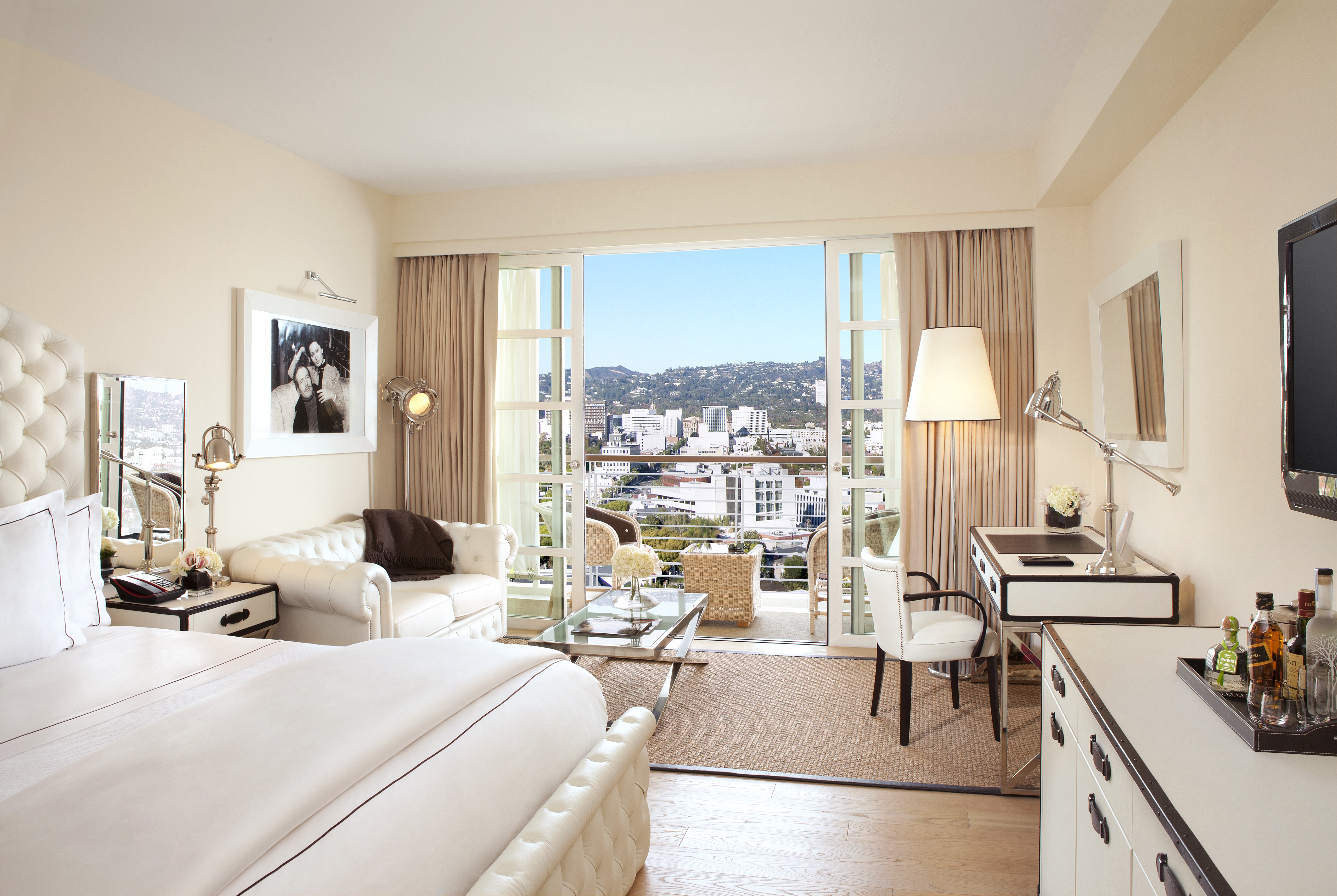 The Hotel: Mr. C Beverly Hills
Mr. C epitomises the glory days of old Hollywood whilst setting the stage for a new era in timeless, contemporary hospitality.
The walls are adorned with vintage black and white photographs, bringing the silver screens elite to life. Each suite boasts a stunning private balcony with panoramic views of Beverly Hills.
For old-world simplicity, style and contemporary amenities just a stones throw from Rodeo Drive, stay at Mr. C Beverly Hills.
mrchotels.com
1224 Beverwil Dr, California 90035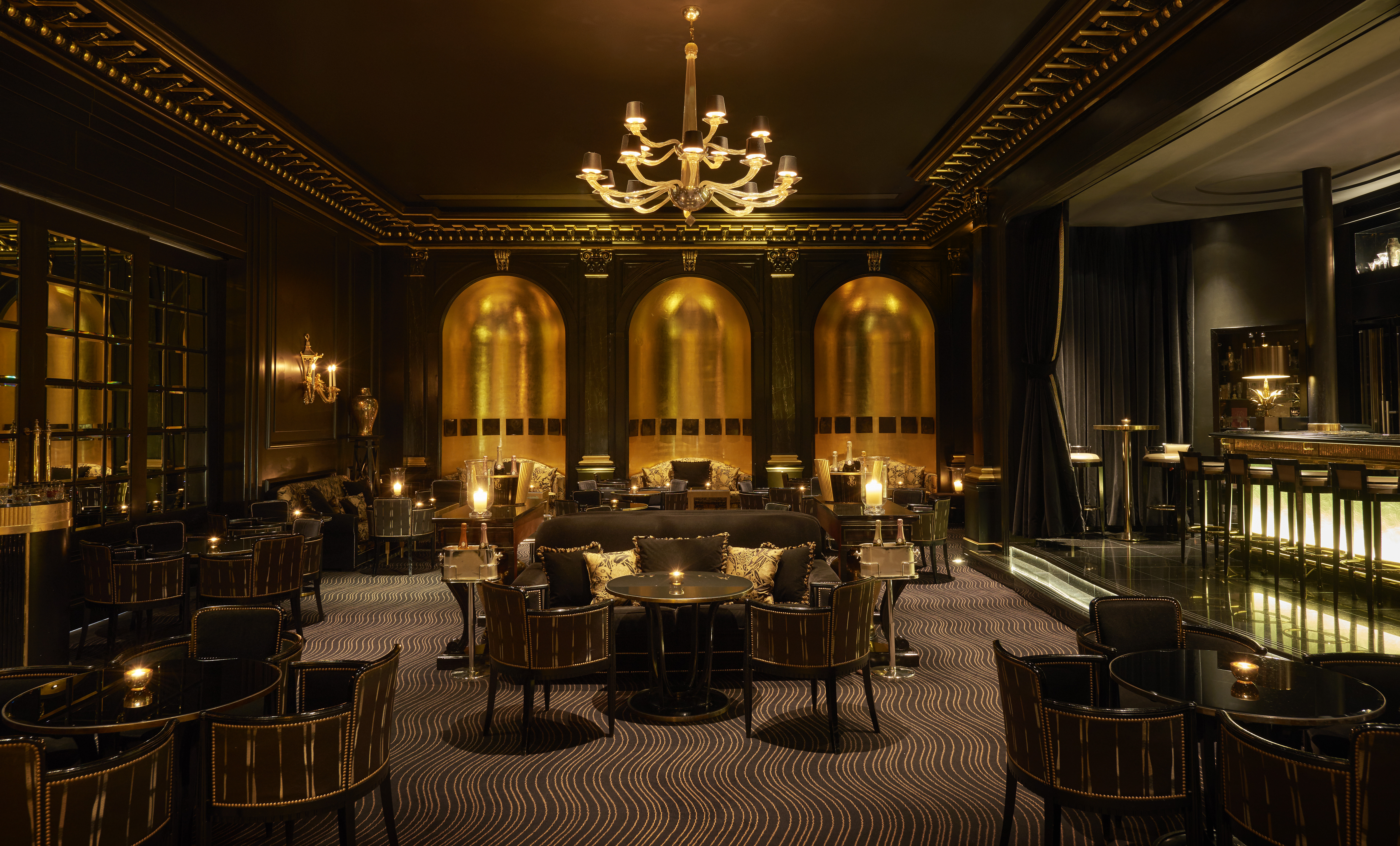 The Bar: The Beaufort Bar
Located in The Savoy, The Beaufort Bar provides an opulent and theatrical setting in which to enjoy award-winning cocktails. Character cocktails, served in era-specific vintage glassware, pay homage to three of the hotel's most famous guests; Ernest Hemingway, Coco Chanel and Frank Sinatra.
Beach, London WC2R 0EU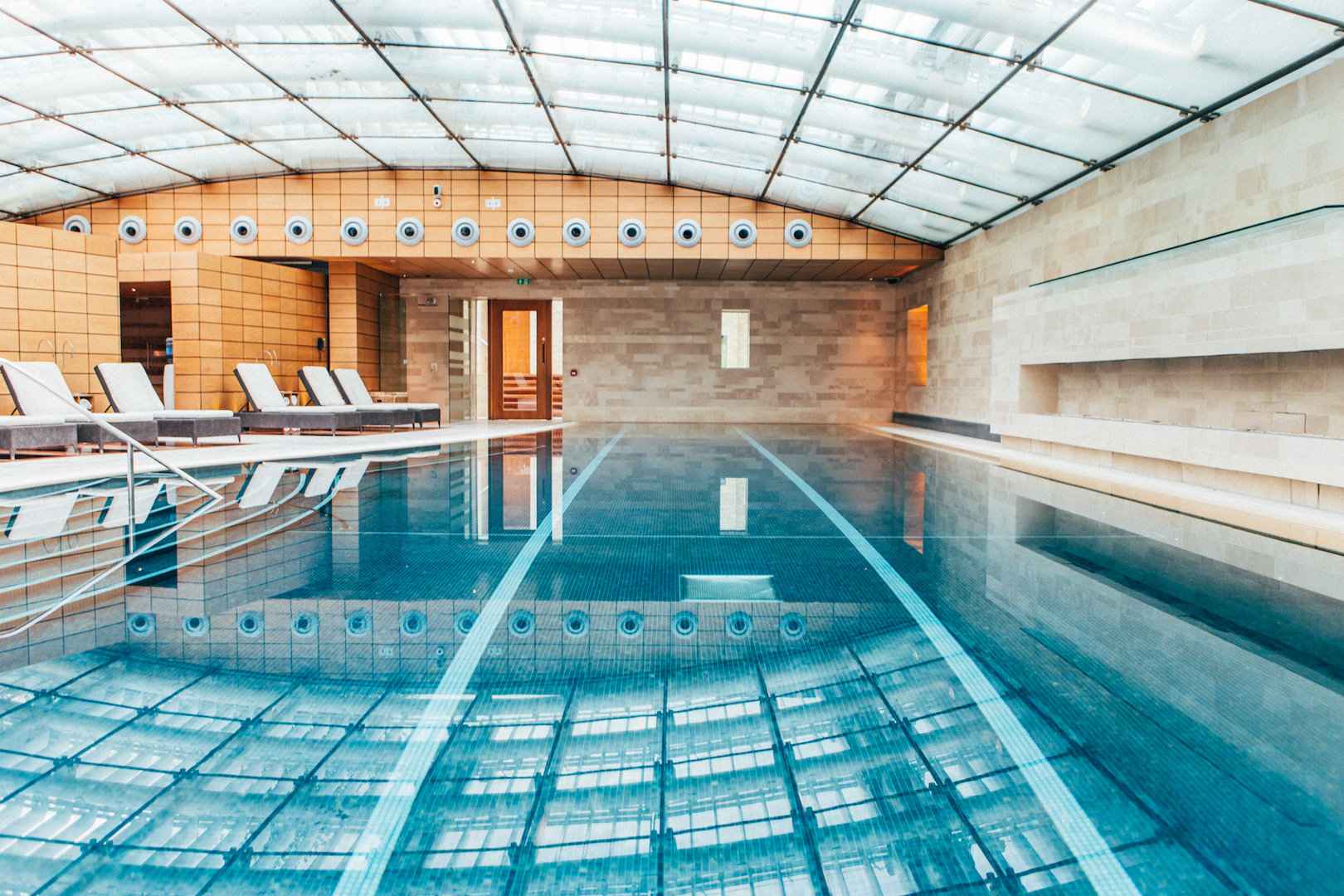 Heritage and luxury effortlessly combine to create a quintessential home away from home at Lucknam Park. The elegant hotel is set within 500-acres of majestic English countryside, just outside of the historic town of Bath.
Lucknam Park's crown jewel is The Spa, the epitome of relaxation. It has eight state of the art therapy rooms that offer an array of treatments, from massages to facials. It boasts a stunning glass roof, from which sunshine floods the azure waters of the 20-meter indoor pool below. There is also an outdoor hydrotherapy pool, which offers unobstructed views of the luscious tree lined parkland of the estate.
Set in the heart of the English countryside, Lucknam Park is the perfect escape from the city.
Lucknampark.co.uk
Colerne, Chippenham SN14 8AZ