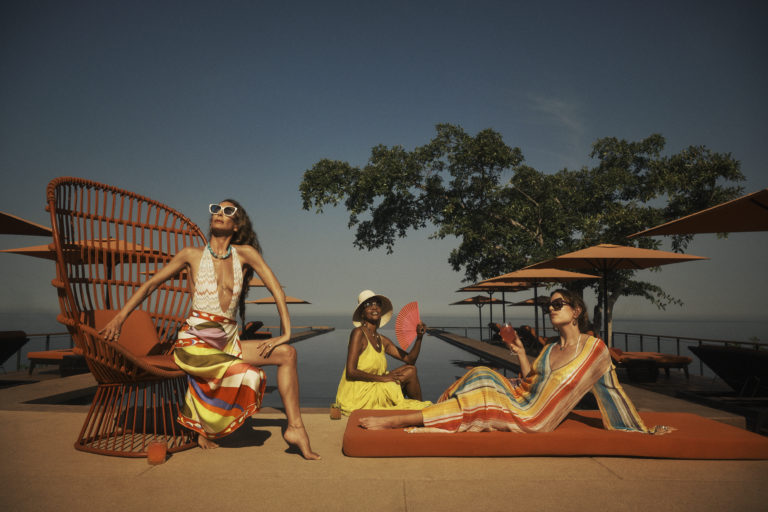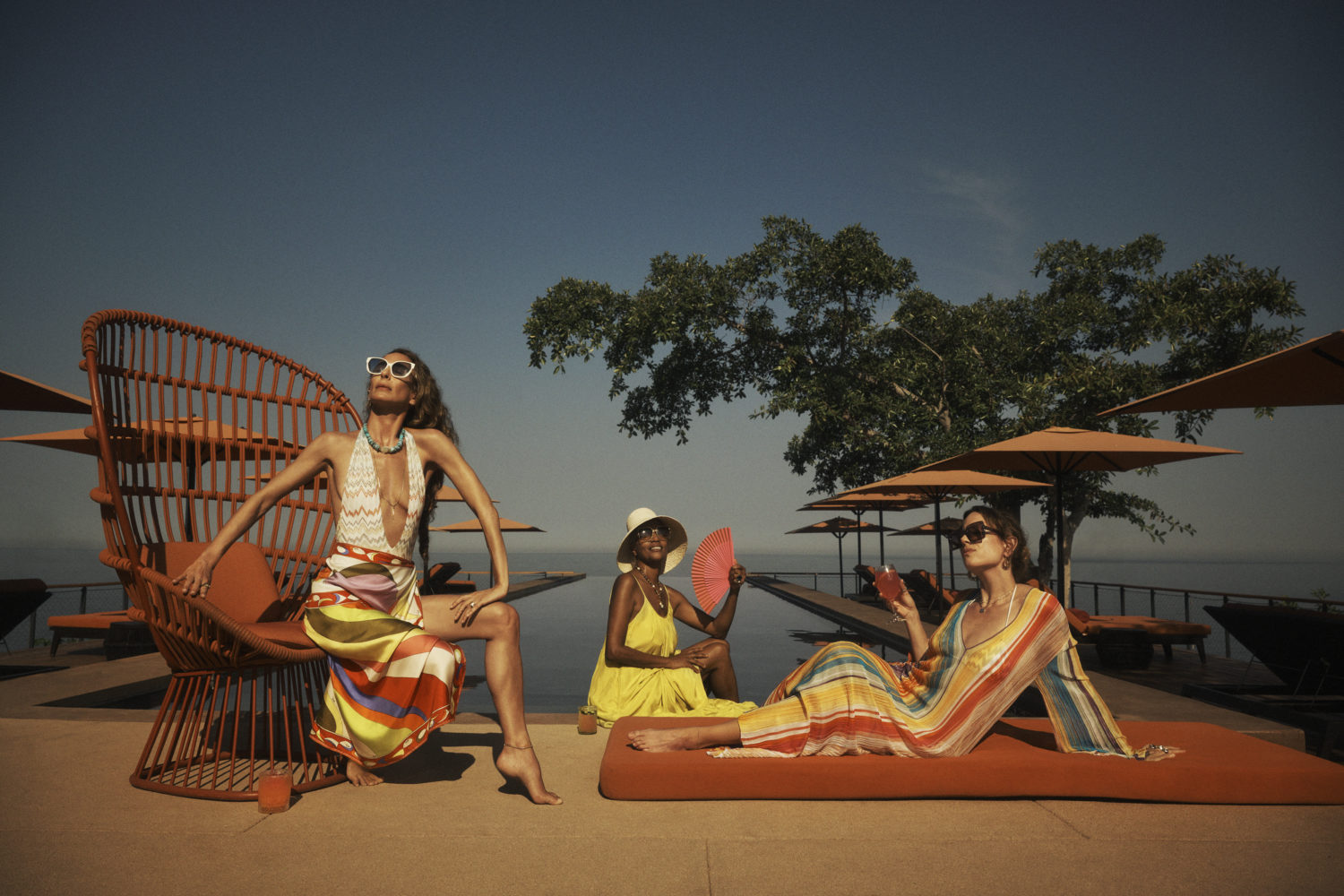 One&Only, the ultra-luxury collection of iconic Resorts and Private Homes, has unveiled a new global brand campaign celebrating exceptional one-offs. The statement-making campaign reflects the brand's new positioning, showcasing the unique narrative and charisma of each one-of-a-kind resort. Far from being a cookie-cutter experience, each One&Only Resort is an individual star – and so too are One&Only's guests: discerning, well-travelled and accomplished people who are increasingly seeking authenticity and exceptional, money-can't-buy experiences.
The first instalment of the campaign follows celebrated sustainable fashion designer Mara Hoffman, President/Creative Director of her eponymous brand, as she enjoys an intimate holiday with family and friends in Mexico. Mara and her family stayed at One&Only Mandarina in Riviera Nayarit, a resort that aligns with her brand's unique approach, centred on beauty, spirituality, environmentalism and humanity.
The family's stay at One&Only Mandarina was captured by renowned fashion photographer Lachlan Bailey, who has worked with some of the world's biggest brands, stars and publications, along with a full social media team. Lachlan and the social media team artfully captured spontaneous, candid images and videos as Mara's holiday unfolded in real time, creating an authentic connection with the audience that is a clear departure from the more staged and stylised resort campaigns of the past.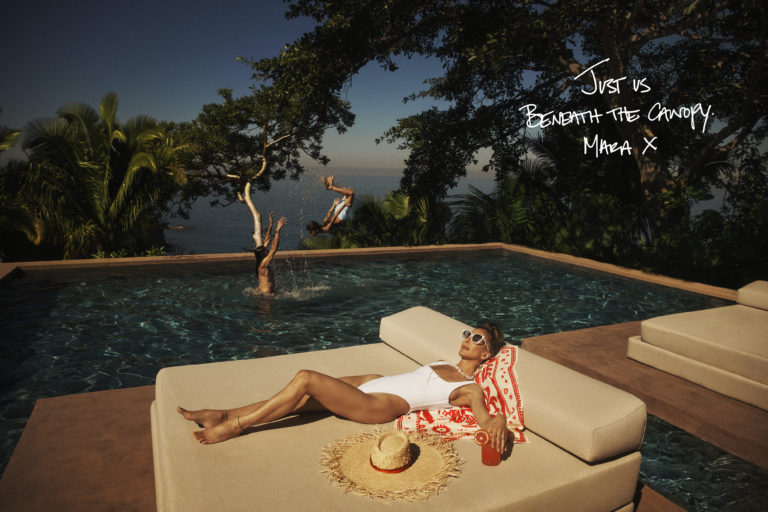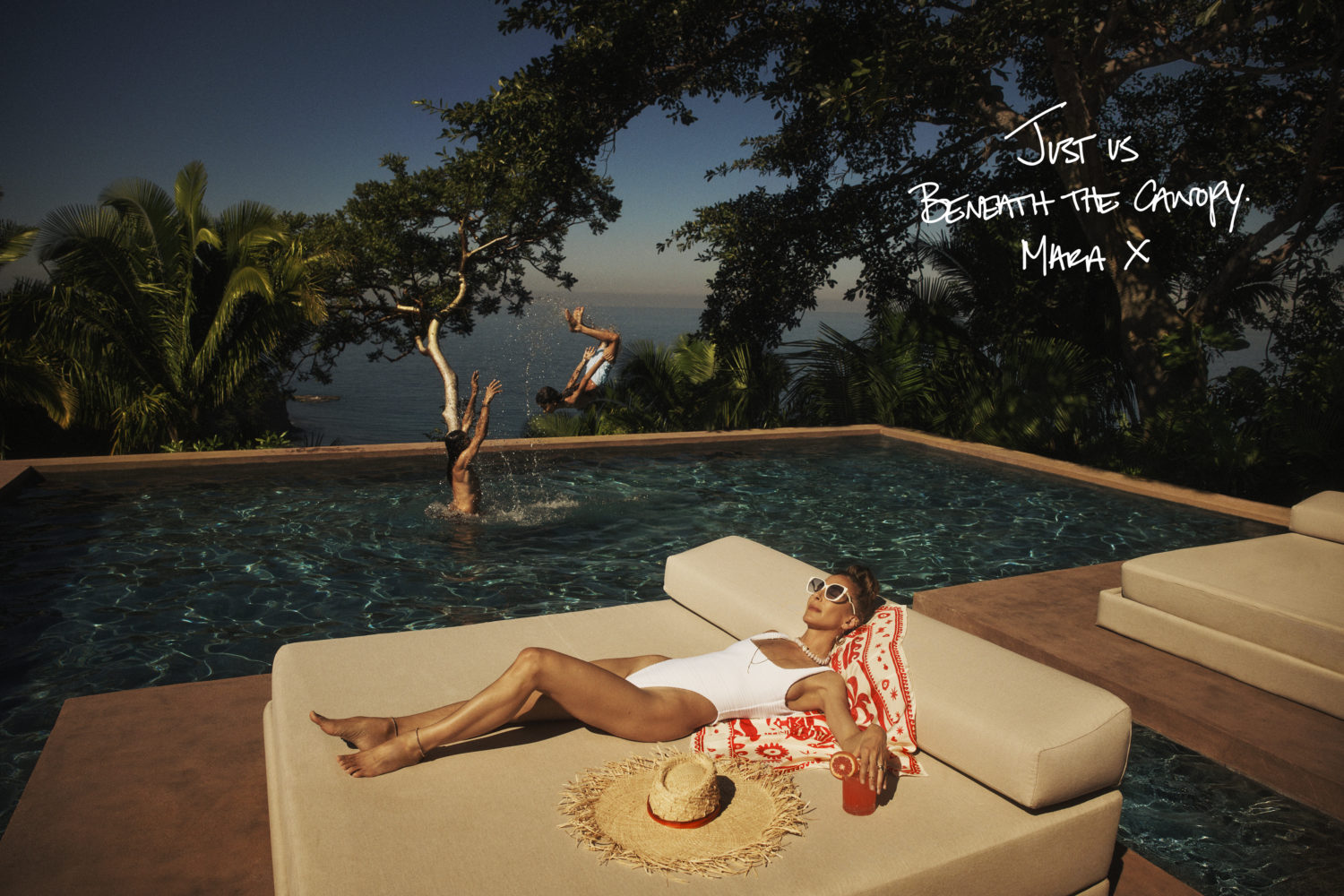 Inspired by legendary celebrity photographer Slim Aarons, the campaign is rich in intimate details and off-the-cuff vitality, celebrating 'exceptional people, doing exceptional things, in exceptional places'. Lachlan's striking photography depicts Mara, her husband, collage artist Javier Piñon, son Joaquin, and close friends Lysa Cooper, a vibe enhancement specialist, and Astrid Schmidt, a psychotherapist and jewellery designer, exploring the unspoilt Riviera Nayarit via curated adventures, alfresco celebrations, and quiet moments among nature.
Lachlan's signature style of sunshine-drenched elevated reality delivers an aesthetic that is both sophisticated and intimate. The resulting imagery illustrates natural, genuinely candid moments, showcasing a distinctive 'story' unique to its location, underpinned by a personalised service philosophy that informs One&Only's ultra-luxury guest experience.
"Capturing the mood and energy of Mara and her family at One&Only Mandarina was one of the most perfect and authentic pairings I've been a part of," said Lachlan Bailey. "Communicating the family characteristics and intimate interactions in such a raw environment is the essence of the campaign." Mara and her family also recorded their own behind-the-scenes holiday moments, sharing beautiful user-generated content that adds incredible depth and honesty to the campaign. Charli Crosland, One&Only Head of Brand, continued: "Everything you see in this campaign is real – their love for each other, their enjoyment, their excitement – it's all real and completely unscripted."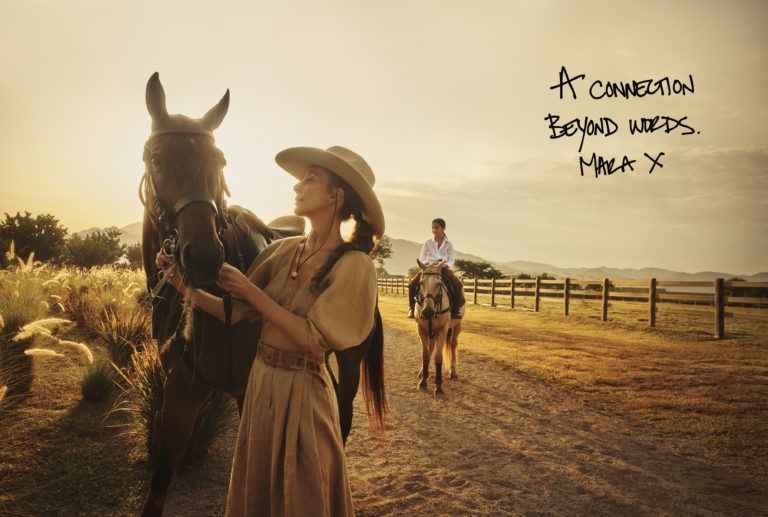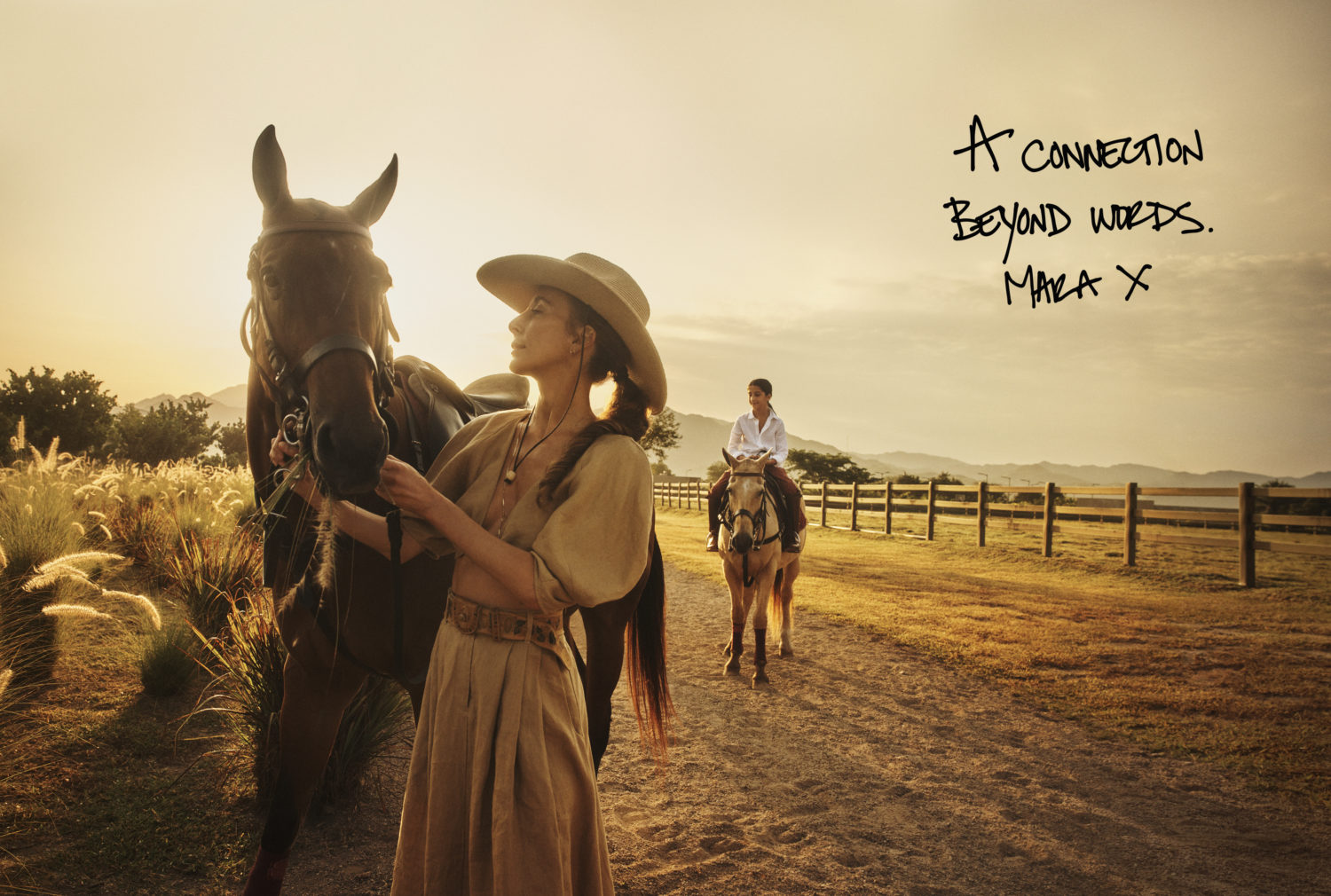 As a leader in sustainable fashion, there's a natural synergy between Mara's ethos rooted in care for the planet and all of its inhabitants, and One&Only Mandarina's conscious philosophy. "I am so grateful for the hospitality and respite that One&Only Mandarina offered me, my family and my friends in one of the most luxurious resorts, outshined only by its awe-inspiring, natural surroundings," said Mara Hoffman.
"Between walks amongst giant trees, surfing, visiting neighbouring towns, and moments of solitude and deep introspection, the balance of adventure and quiet serenity was unparalleled. Knowing that One&Only actively values the natural world, preservation of culture, and respect for all humans truly cemented our experience and we greatly appreciate Lachlan for capturing these special moments so beautifully."
Here Mara Hoffman reveals her guide to Mandarina, Mexico…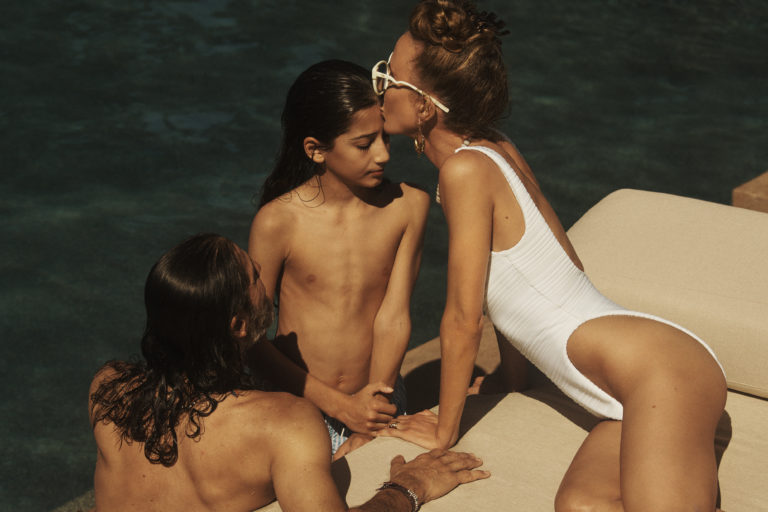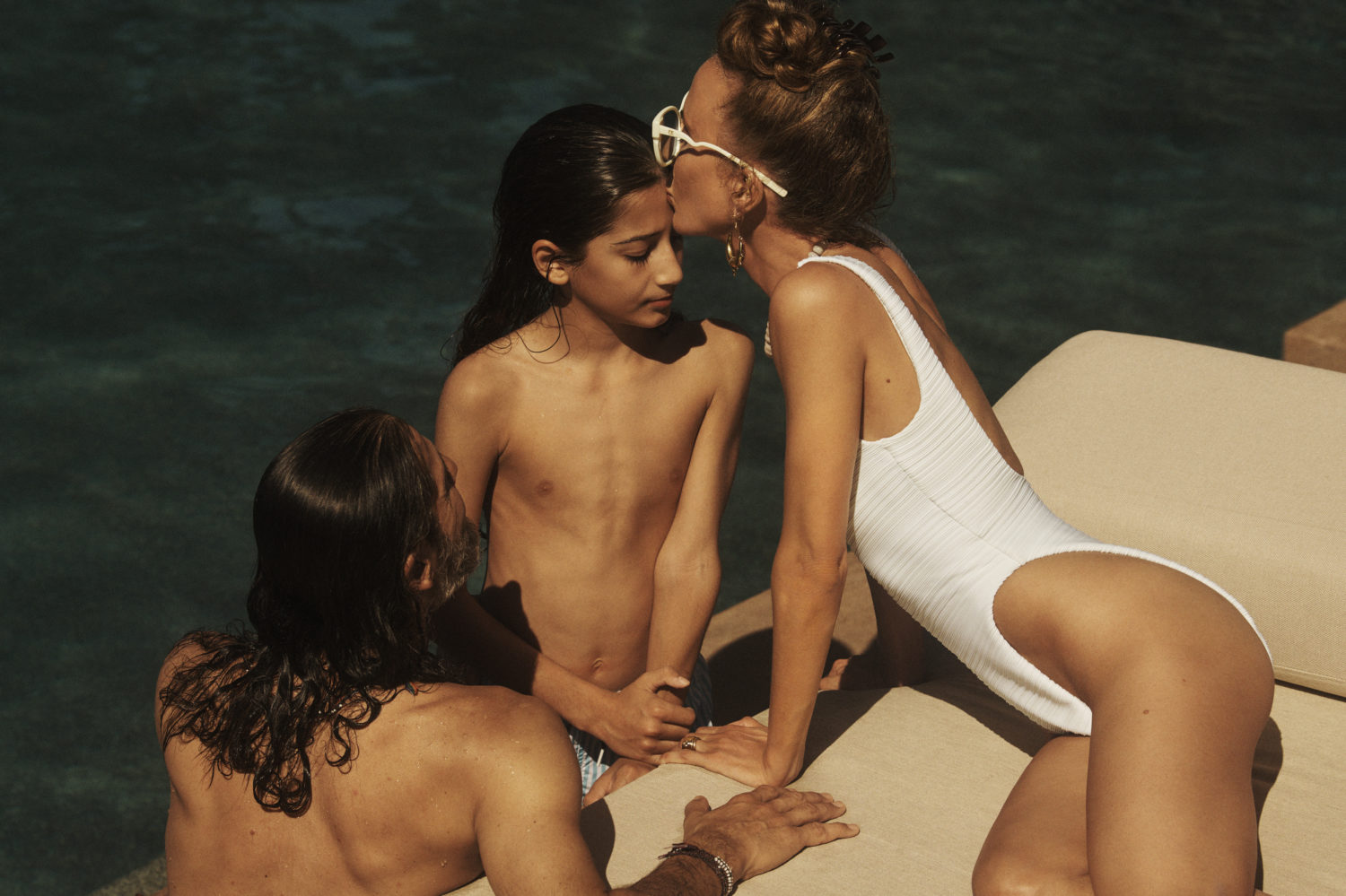 What does travel mean to you?
It's a reset for me – it's a reset of perspective, a reset of relationships, it gives me a way to step out of my life, where I can have a breather and have enough literal, physical space between myself and my existence. Travel is a huge part of who I am, how I live and how I work. The Mara Hoffman brand is 23 years old now, and it's been this extraordinary, singularly focused experience. Travel has always been a way to transplant myself outside my routine and my ritual. I need that change in my surroundings to keep my creative energy flowing.
How important is travel to you as a family?
Ever since my son Joaquin, who's now 12, was tiny, we've traveled with him. Thanks to the nature of my work and my life, he's always been part of it. He was at fashion shows as an infant, and on my hip at all times, and he just got used to this awesome experience of seeing new things and different places – I feel really fortunate that we've been able to have that experience of taking him on these trips and showing him so much from the very beginning. He has such a travel bug now – he has a bigger travel bug than my husband, Javier, and I do. Because we live in nature now, we yearn to have time off in our own home, but my son is like 'can we please be getting on a plane, I want to be getting very far away'. It's embedded in him now.
Who are your favorite travel companions?
My family, Jarv and Joaquin, are my perfect people. And there's a different variation to it, because I also love traveling with my husband alone – that's a total gift, just having that time together. I know it sounds insanely corny but we really are best friends, so when we can be 'Jarv and Mara', as opposed to 'parents of Joaquin', we have so much fun – it's so deeply connecting for us. Luckily Joaquin is an amazing traveler and he also knows how to chill. And then if we can bring friends, like we did when we stayed at One&Only Mandarina with Lisa and Astrid, then it's fun and amazing, and a different kind of trip altogether, as you're focused on their happiness and enjoyment as much as your own.
How has the way you travel changed over time?
When I was younger, I was always seeking deep moments of being hit hard with big doses of culture. Now, I long for a beautiful spot where I can just be. Places where I can really unplug, where I can be in this different environment, where I can just sink into beautiful nature, which is why One&Only Mandarina and Riviera Nayarit resonated with me so deeply. It was perfect.
Tell us your story, what drew you to Mandarina?
There was a kindredness to this particular type of nature and how our family is, where we are suited and where we are most at ease with each other. As opposed to the desert or the mountains, this is our spot: where the ocean meets tropical.
Where did you feel most connected to nature in Mandarina?
When we visited La Abuela, the grandmother tree, an almost-500-year-old tree that is just extraordinary. My husband and I are such deep tree people. I have a really intimate relationship with the trees where we live – I talk to them all the time and they have become my guides, my companions, and they give me advice by just being. So when I meet trees in other places I am always so humbled, because I know how much wisdom and connectedness they are holding. Meeting that ancient La Abuela tree was an incredible moment – to think that she has been there for so long, she's seen so much and held so much… it was exquisite.
What were your culinary highlights at One&Only Mandarina?
The food was so delicious, and eating in the restaurants was a top-notch experience. The mornings at Alma were beautiful, because we were met with these different juices, each in its own little bottle, so you could mix it up every day. I loved that you had the option to have a chocolate croissant if you wanted, but you could also keep to something that was really nourishing for your body, filled with fresh, local ingredients.
We also loved our dinners at Carao. Chef Enrique Olvera's food was just incredible, and what was really outstanding was that there was an open kitchen, so you could feel the energy and the experience of the chefs, how focused and how serious their work is.
The cooking class at our villa was also amazing. Javier, who's Cuban, is the cook in our family – he's a nursery school teacher now and he teaches a Spanish cooking class for the children – and Joaquin also likes to cook, so learning these Mexican recipes and having a reverence for this culture and these ingredients was very special. Guided by one of the chefs, we made beautiful tamales which we shared on the terrace of our villa.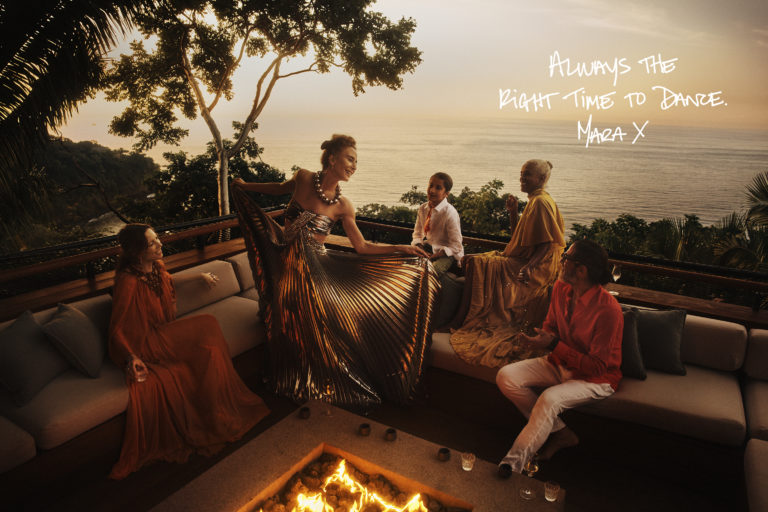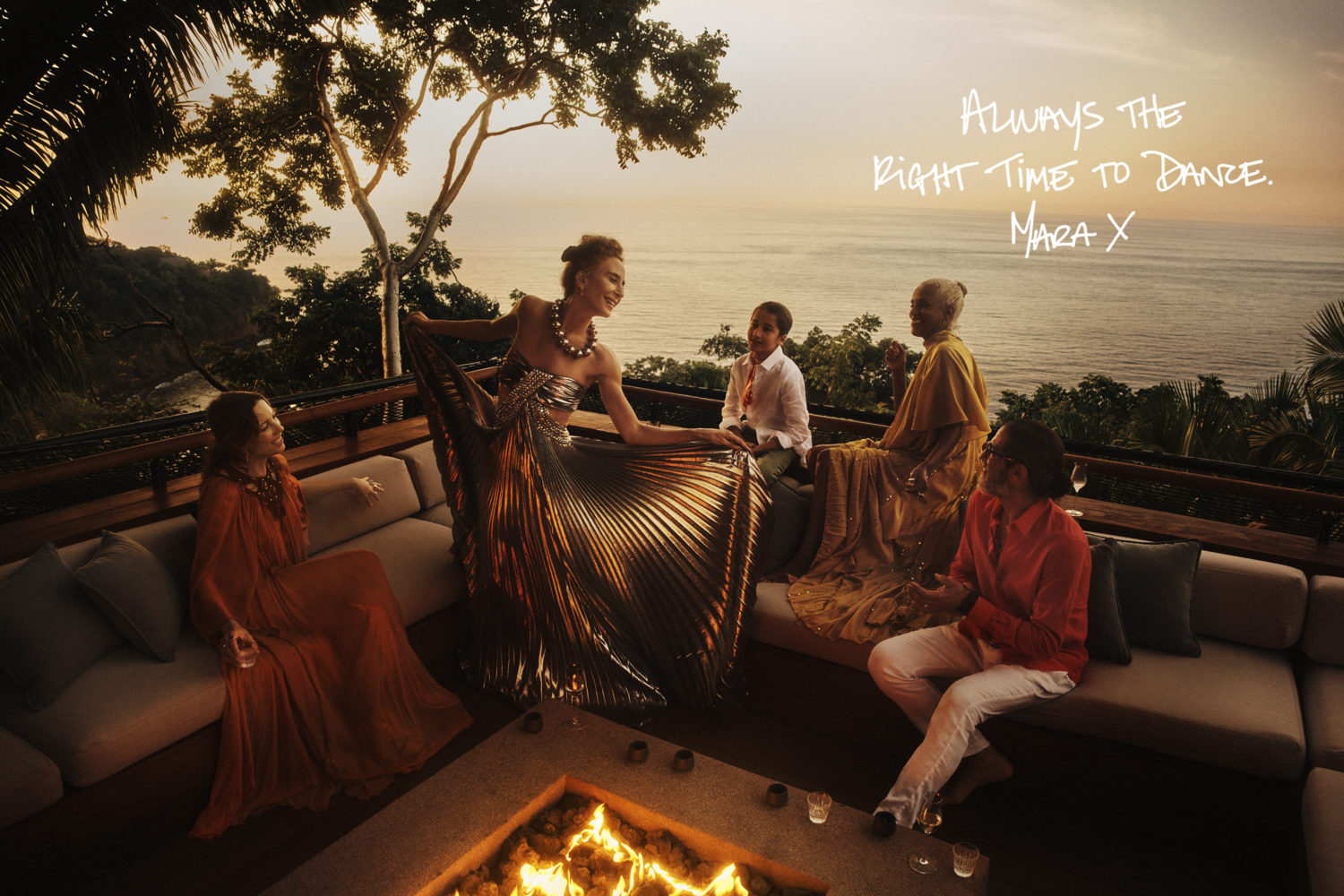 What was your favorite family memory at Mandarina?
Any time we were in the water together, we were in our element – whether that was in the ocean and playing with the paddle board, or relaxing in our villa's pool under the canopy of the trees, while Jarv and Joaquni did flips in the pool and I lay in the sun.
Favorite meditation spot?
The villa became our favorite place for meditation, because you could wake up early and just step into all these different areas – the bedroom, the living area, out by the pool, or under the shade of the canopy – there were so many places where you could be in silence and I had so much appreciation for that.
What were some of your daily rituals in your villa?
We're all movers, we all have connection to yoga and our bodies, so we'd all just step out onto the terrace at different times for an impromptu yoga session. We were also doing a lot of dancing within the villa – our friend Lisa would put on all these playlists and we'd have these straight-out dance parties.
Tell us about an unforgettable outdoor adventure
We went for a horse ride at dawn across the Mandarina flatlands. The stables at the Mandarina Polo & Equestrian Club are gorgeous and those horses are beautiful. They are these wise, incredible teachers, and we felt this deep connection with them. We weren't in charge of them, they were way more powerful than we are, and it felt as though they were truly guiding us. It was a divine experience of interaction as the sun came up over the grasslands.
What did your son, Joaquin, enjoy most?
Joaquin visited the KidsOnly Club and he absolutely loved that – he also loved the coatimundi, the cute Mexican raccoons that are the most amazing little friends. He named one of them Boberto and he became a regular guest at our villa. And we all loved meeting the resident stick insect! It had this caretaker who was just so devoted to it. It was just incredible to be able to meet this little guy and have this moment with it… I was truly connecting with this little being.
Favorite vantage point for watching the sunset?
On the last night, we had a bonfire down on the beach with Javier, Joaquin, Lisa and Astrid – we danced until long after the sun had gone down, and it was just so much fun – we all love to dance. Friends and fam, we dance.
What has stayed with you from your time at One&Only Mandarina?
The phase I'm in in my life with my own grounding and gratitude practices, and having this deep reverence for nature and the planet, my time at One&Only Mandarina was a deepening of all of that. I'm so in love with the plants of that region and the tropical landscape, I felt myself sinking into even deeper levels of presence and gratitude for nature.