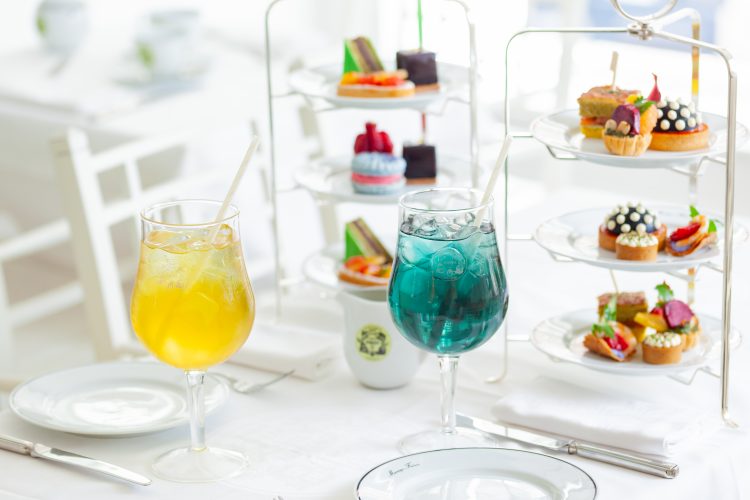 The long-awaited London flagship has finally opened its doors on Covent Garden's King Street. Set in a charming five-story listed Georgian Townhouse. The marvellous colonial decor is an ode to the Mariage brothers, who started the company in 1854.
The ground floor opens out to a full tea emporium with over 1,000 teas available, displayed in antique jars on an apothecary-style wall. Don't be intimidated by the overwhelming number of teas to choose from, the smart khaki-clad staff are incredibly friendly and knowledgeable.
Afternoon tea is served on the second floor, in the delightful 'White Himalaya Room' adorned with vintage-style tiles, white classic wooden furniture and a lush Kentia Palm in the corner. Sit by the window, it is the perfect spot for people watching whilst nibbling on a selection of delectable and beautifully presented savoury and sweet pastries that will leave you asking for seconds. It is an unforgettable afternoon tea and a real contender as the very best in London.

@mariagefreresofficial
Mariage Frères, 38 King Street, London, WC2E 8JS