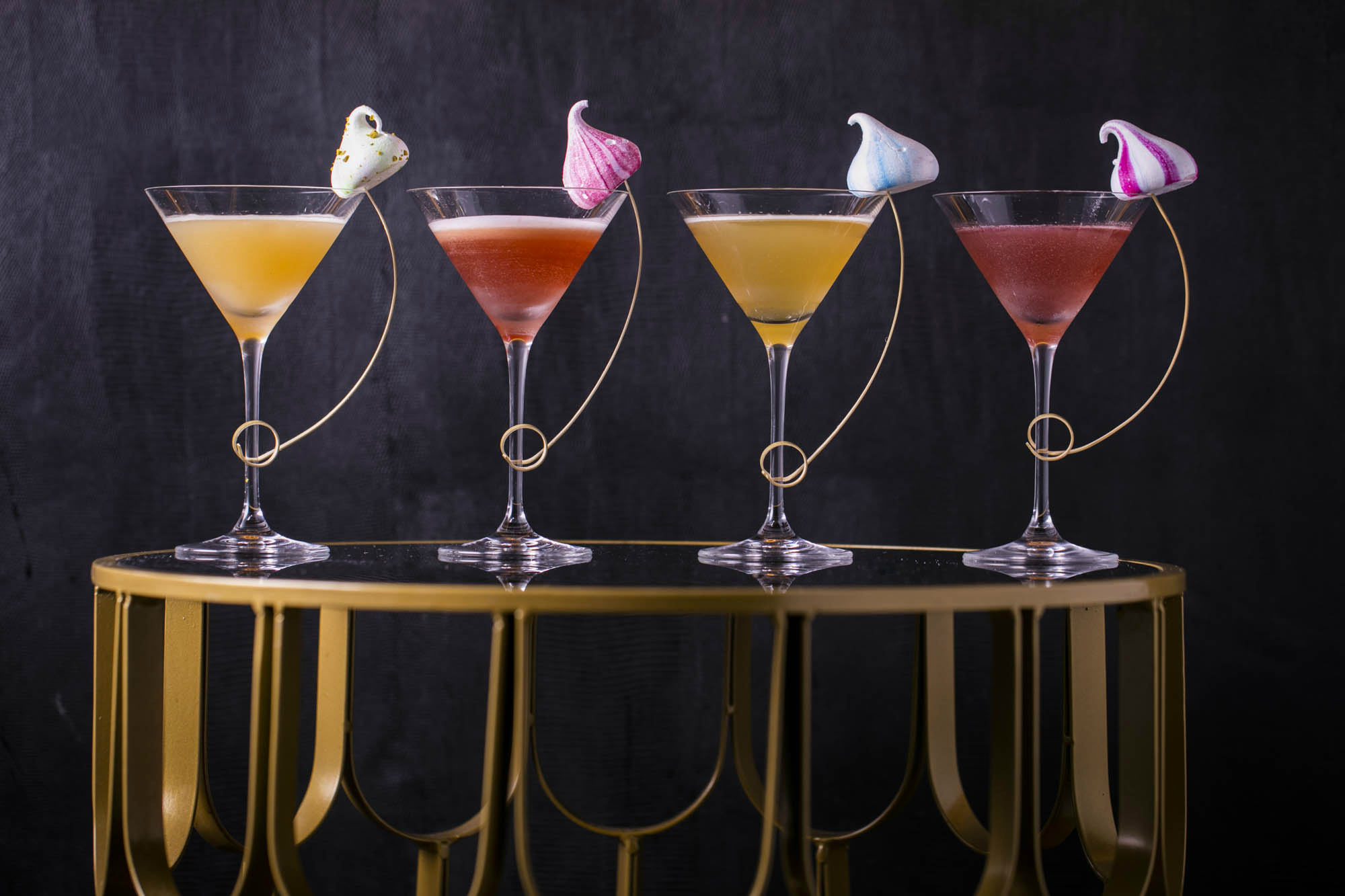 A road along from The Ritz in St. James' lies Qualingo's; an iconic fine dining restaurant in Mayfair which has it all.
Qualingo's isn't just a restaurant – it's a venue – and one that attracts a very glamorous clientele. It has it all, from a mezzanine bar serving some of London's finest cocktails to an art-deco themed brasserie inviting you to wine and dine whilst listening to live music for an evening.
The Qualingo's interior is one that will not be forgotten in a hurry. Shades of mink, pewter and gold compliment the lavish interior, while the subdued lighting creates a feeling of intimacy like no other. Dramatic drapes and dark furnishings are made visible only by the pools of light that shine directly on them.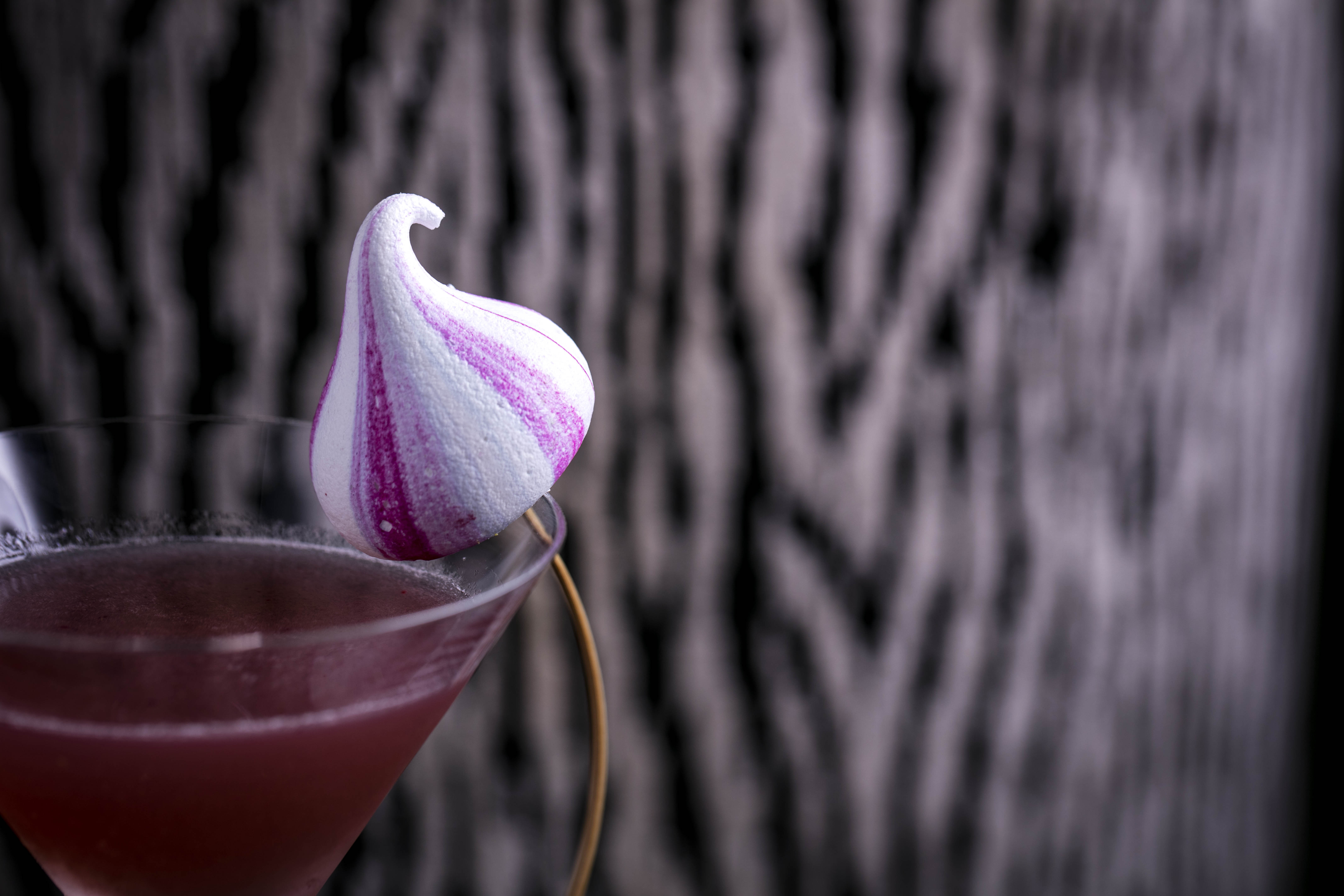 For the whole month of June, the Mezzanine Bar at Qualingo's has been turned into a Martini and Meringue pop-up cocktail and dessert bar. The pop-up offers a selection of four mouth-watering martini's, which have been created by the bar team with Moët-Hennessy, and have been paired with delightful little meringue kisses from the fabulous Meringue Girls!
The restaurant's pastry chef, Jack Smith, has also created four dessert masterpieces that you can enjoy in the bar alongside your martini's and meringues, which include a Deconstructed Lemon Meringue Pie, a Strawberry & Rose Pavlova, a Le Peche Peach Melba, and a Honey & Thyme Tart with Beehive Meringues.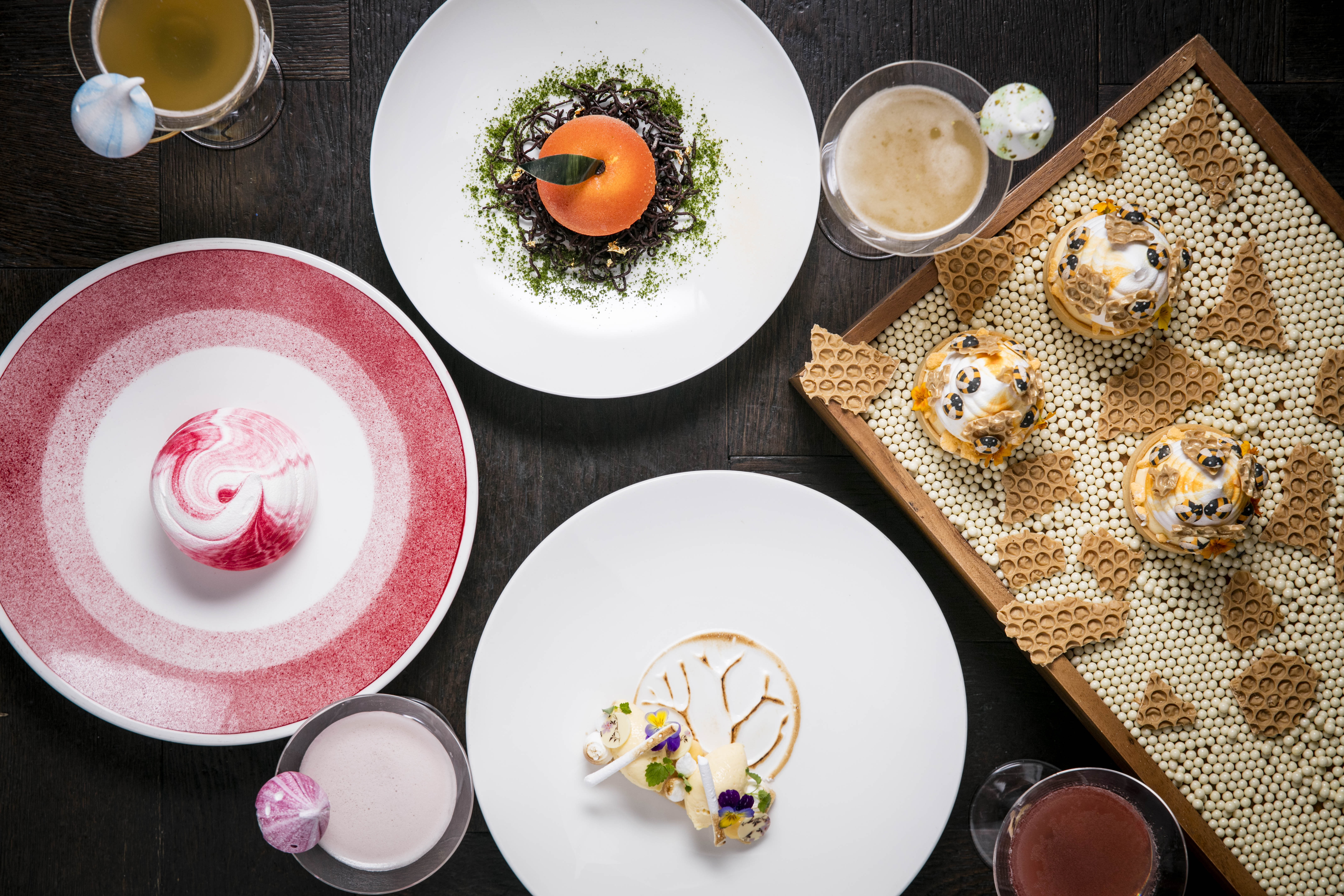 At the launch event of the Martini & Meringue Pop-up I chose to pair the French Kiss martini cocktail with the Strawberry & Rose Pavlova dessert, and what a pairing it was! The French Kiss martini was a concoction of vodka, fresh raspberries, pineapple juice and crème de framboise, which was served with a raspberry meringue kiss. In-between sips I delved into my Pavlova, which was light and sweet and a perfect accompaniment.
A guest in my company ordered the Classy Kiss martini cocktail with the Le Peche Peach Melba dessert, which looked equally as divine. The Classy Kiss consisted of Hennessy cognac, bergamot liquor, grapefruit, and was topped with Moet Champagne and served with a Gin and Tonic meringue kiss. The Le Peche Peach Melba looked incredible. With one delve of a fork, a sweet and sticky red compote oozed from the middle and away from the peachy-coloured mousse inside. If my mouth weren't watering already, it was now.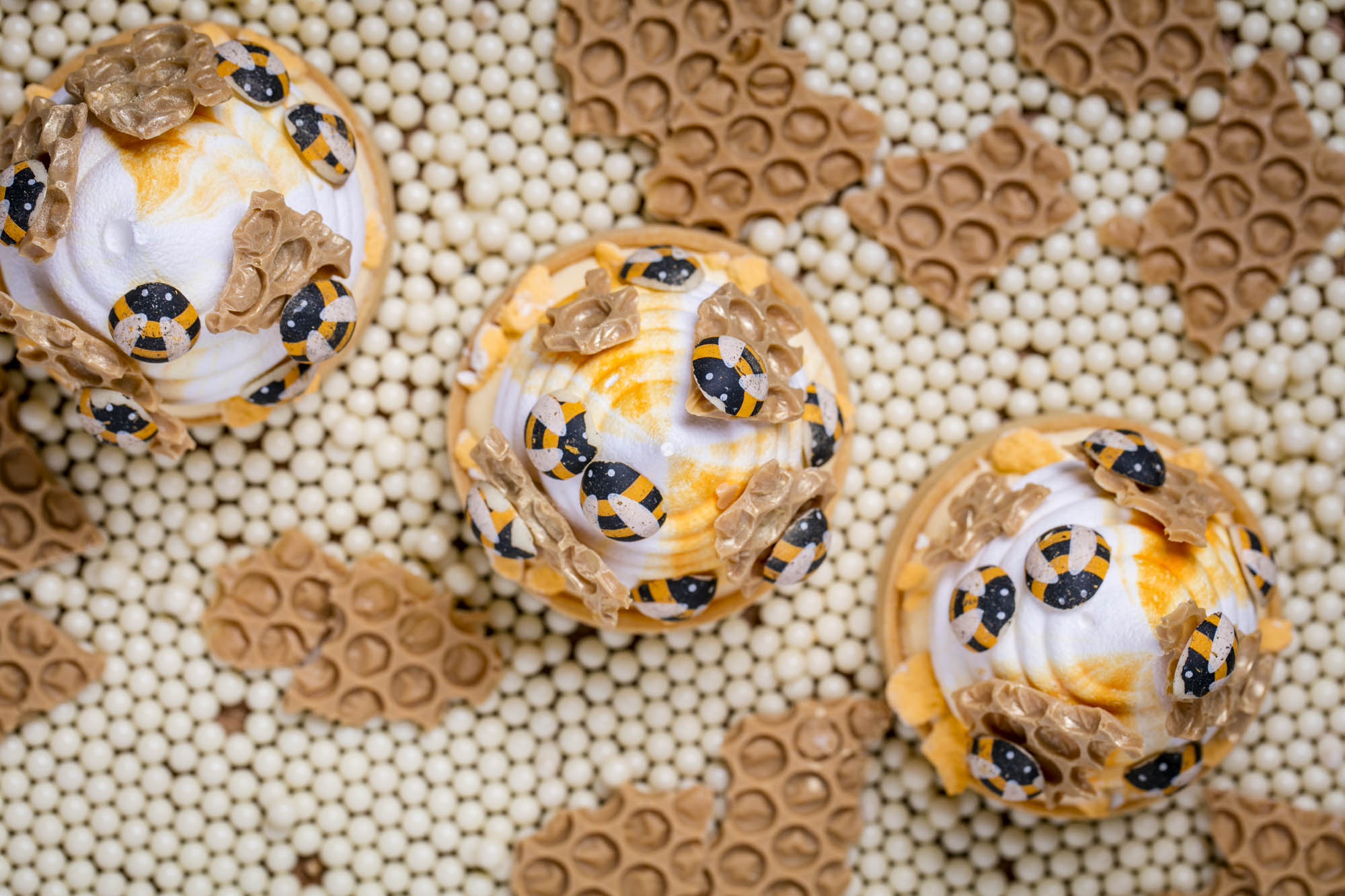 All in all, the Martini & Meringue Pop-up Cocktail and Dessert Bar at Qualingo's is well worth the visit this June, and will undoubtedly get your taste buds tingling in time for summer.
Qualingo's
16 Bury St, St. James's, London SW1Y 6AJ
Meringue Girls