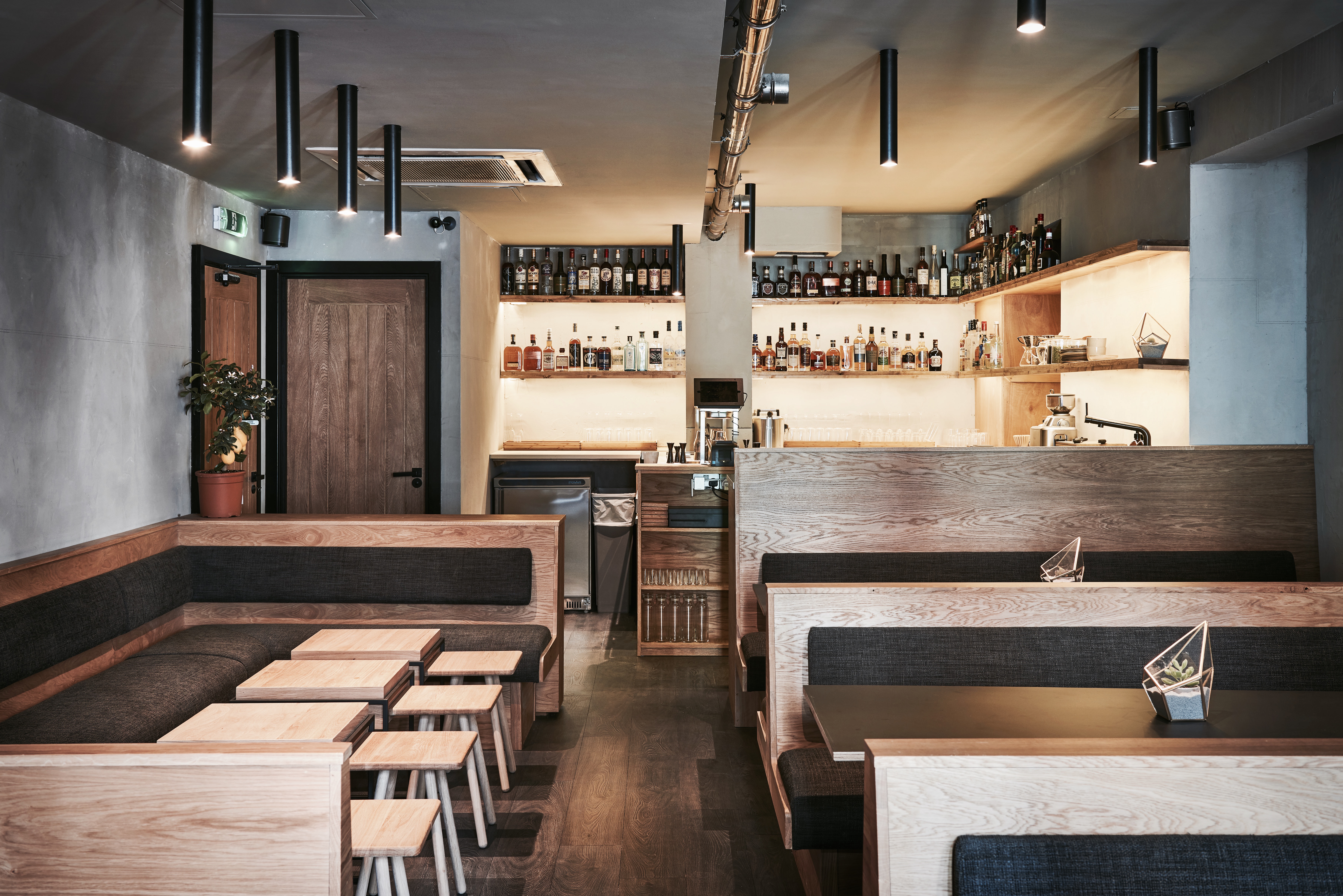 Since I first visited Scout a few weeks ago, I haven't stopped raving about it, incessantly telling friends and colleagues about this new Shoreditch haven that they simply had to visit. And most of them did, perhaps initially just to shut me up, but not a single one of them left disappointed…
Opened 11th April, Scout is the brainchild of Talented Mr Fox's Matt Whiley and sets about celebrating great British produce through foraged ingredients, house ferments and a zero waste food offering, with each and every ingredient served coming from the United Kingdom. Seasonality truly underpins the menu at Scout, which changes as produce from farmers and growers comes in and out of season for use in both the food and the drinks.
As Whiley states: "If it's not in season in the UK, we won't buy it. We have such amazing produce in the country that I really wanted to celebrate what's local, native and seasonal to the British Isles… There's really no need to fly produce all over the world when have an incredible bounty of fresh ingredients on our doorstep". Matt continued: "The team and I will be fermenting, brewing, distilling and preserving a lot of our ingredients in-house here, throughout the abundant spring and summer and keeping us stocked right through the autumn and winter months".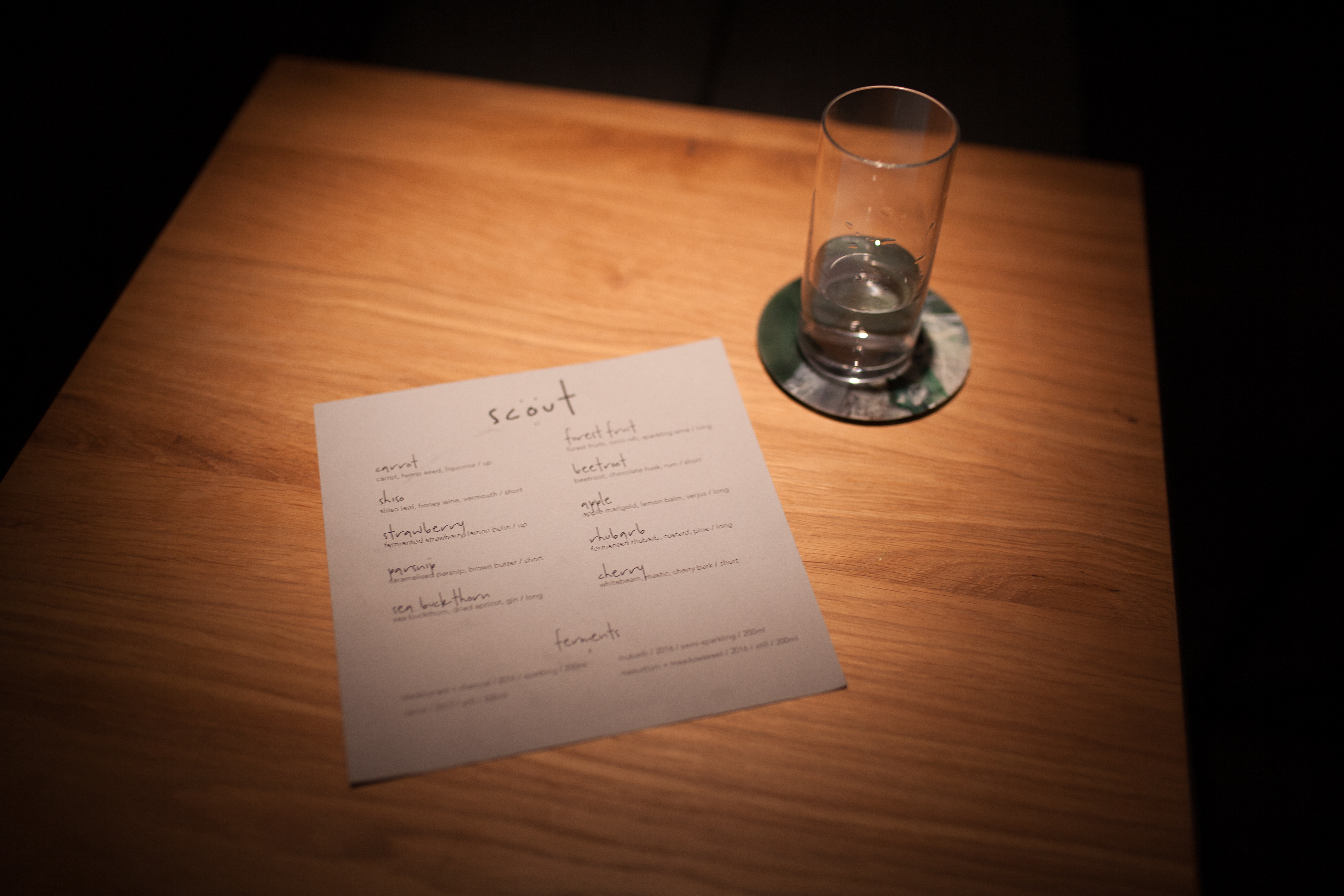 Scout's sustainability is an important sticking point for Matt and his team. The truly inventive menu of foraged, fresh and sometimes recycled ingredients showcases this fantastically. At any one time the drinks list will expertly boast just ten cocktails – each with the main ingredient as their name – five house ferments, similar to wine in their mouthfeel; and a combination of five beers and ciders, of which Scout's own brews are created in Bar Manager, Alan's flat. The IPA was certainly something special, but sourced from further afield on the East Coast of Scotland, Thistly Cross Cider offered a completely different experience. Finished in Glen Moray Whisky casks, the slightly less carbonated cider had a smooth sweetness that lingered on the palate.
As we sat down on a low, minimal bench each table was illuminated by the spotlight above it, showing our bright green Samphire and Cucumber palate cleansers. Soon after, one of the three bartenders on shift that evening brought over a tall vase of water and two thin water glasses, placing each on a thick coaster. When the menu arrived, we were spoilt for choice, with ten lead ingredients tempting the tastebuds. At that time, although they will probably have changed slightly since, the menu offered: Carrot; Shiso; Strawberry; Parsnip; Sea Buckthorn; Forest Fruit; Beetroot; Apple; Rhubarb; and Cherry – a rather diverse range of ingredients from all over the UK.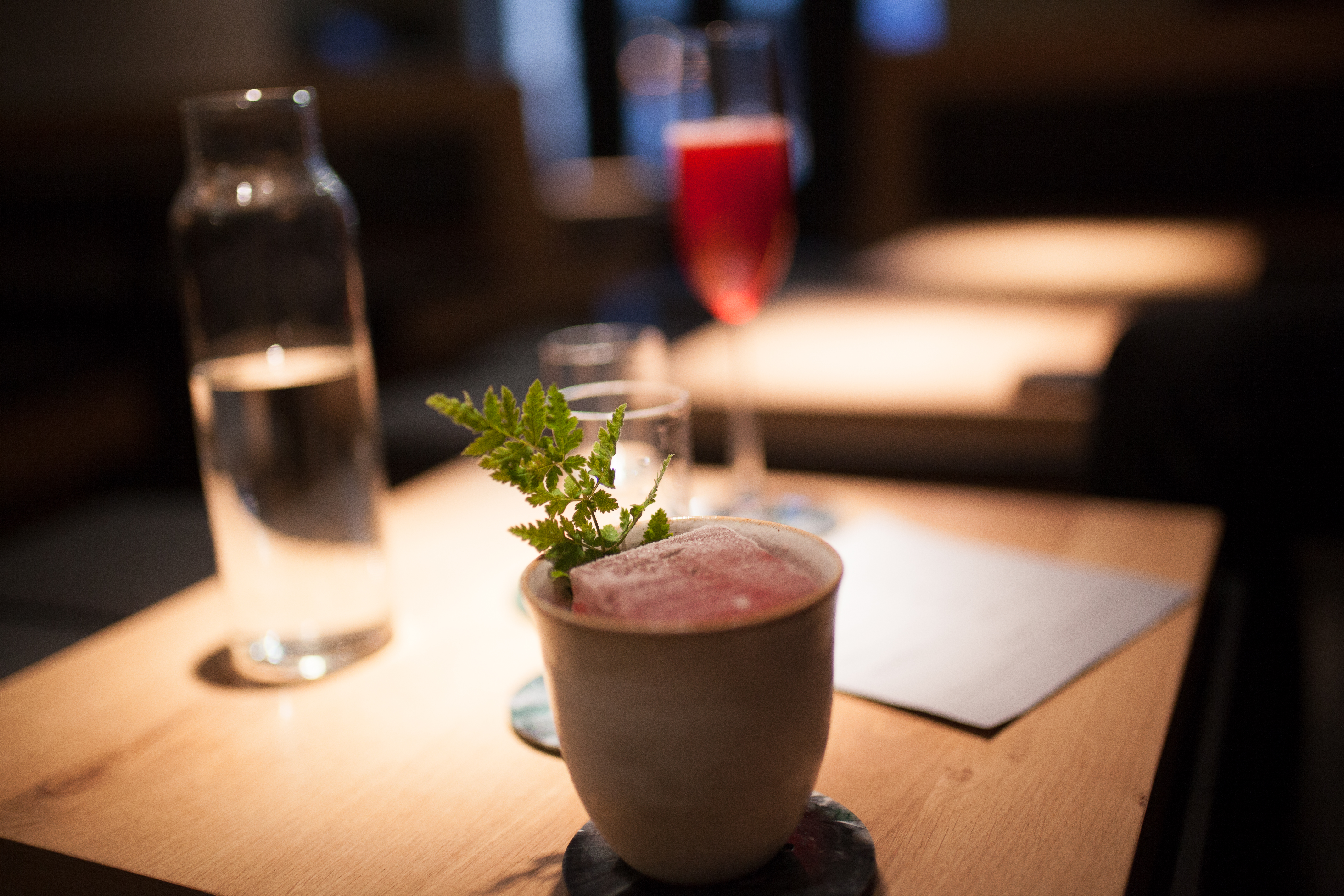 After a short discussion, we opted for something vibrant. For Jack, Forest Fruit, which combined Forest Fruit, Cacao Nib and English Sparkling Wine in a chilled flute and offered a fresh berry-led initial taste with an after-hint of chocolate bitterness, both of which were balanced by a citrus sparkle to create something reminiscent of a classic Kir Royale.
Meanwhile, I chose Beetroot, following a winter-long love affair with the versatile ingredient. Presented in a frozen ceramic vessel over a large (Scout-branded) block of ice, a soft hint of rum enveloped the fresh, bright beetroot before a slight aniseed aftertaste emerged from the fern-like garnish.
Sitting so close to the kitchen/bar combo we overheard the passionate bartenders/magicians talking through potential fermentation techniques, ingredients and current trends. Clearly, this was not just a money-making hobby for them. Rather, they seemed to be total experts in their field. It is no surprise then, that Scout has a hidden gem below its main floor. In the basement, The Laboratory boasts a 10-seat private dining and drinking area which features an exclusive menu of daily changing libations that the team are developing in real time for future menus. Simply put, it is a basement destination for mixologists, cocktail buffs or just drinks enthusiasts to witness the magic of Matt and his team firsthand. There are even rumours of underground mixology masterclasses.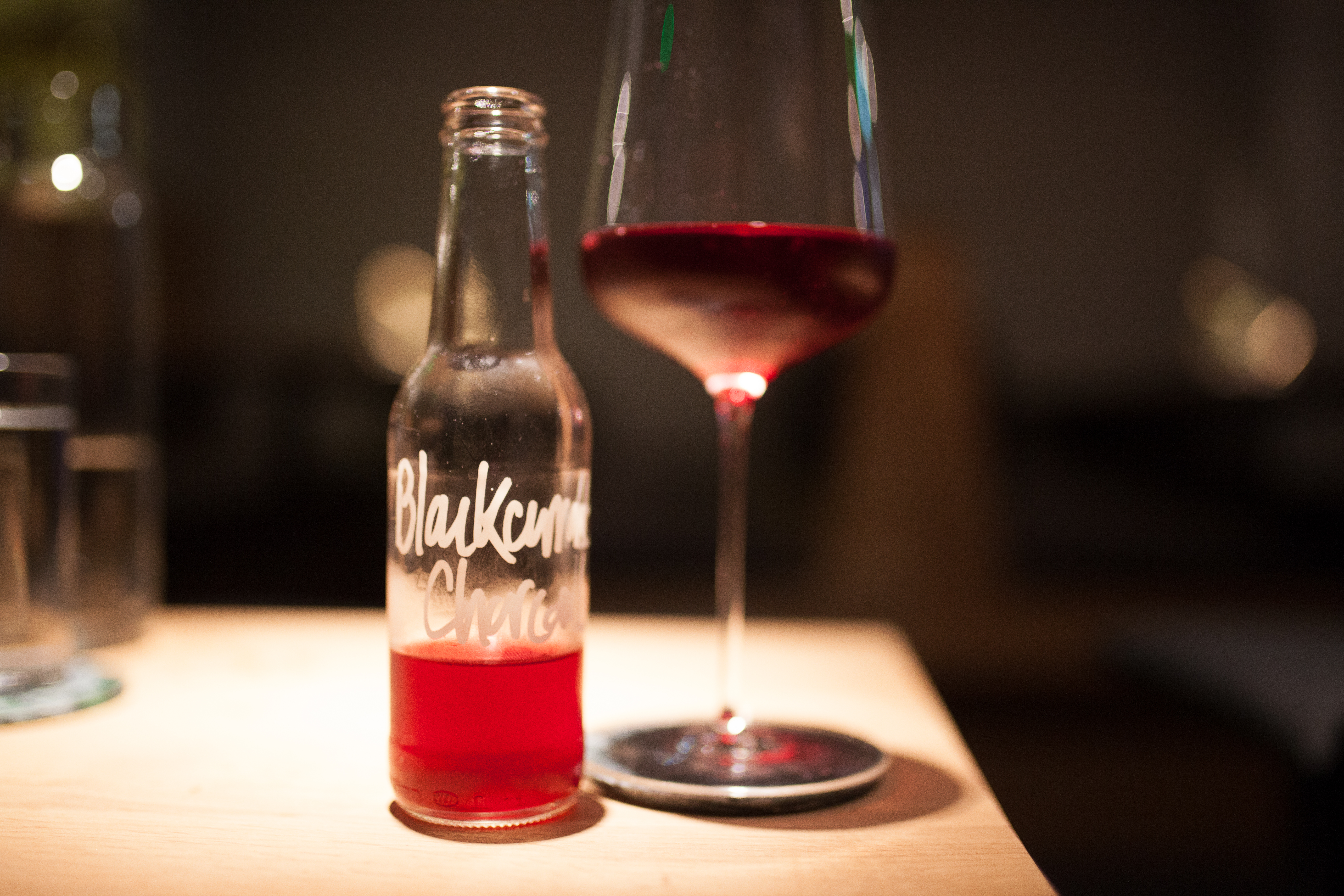 Back above ground level, the magic continued to a soundtrack of classic hip-hop. Ordering food, we decided to try one of the wine-like Ferments. Vanilla is not native to the UK, so instead the team use something close to the taste – Nasturtium & Meadowsweet really did have the mouthfeel of a wine and the notes reminded me of a slightly sweetened Gavi while an aftertaste of freshly cut grass surprised the senses.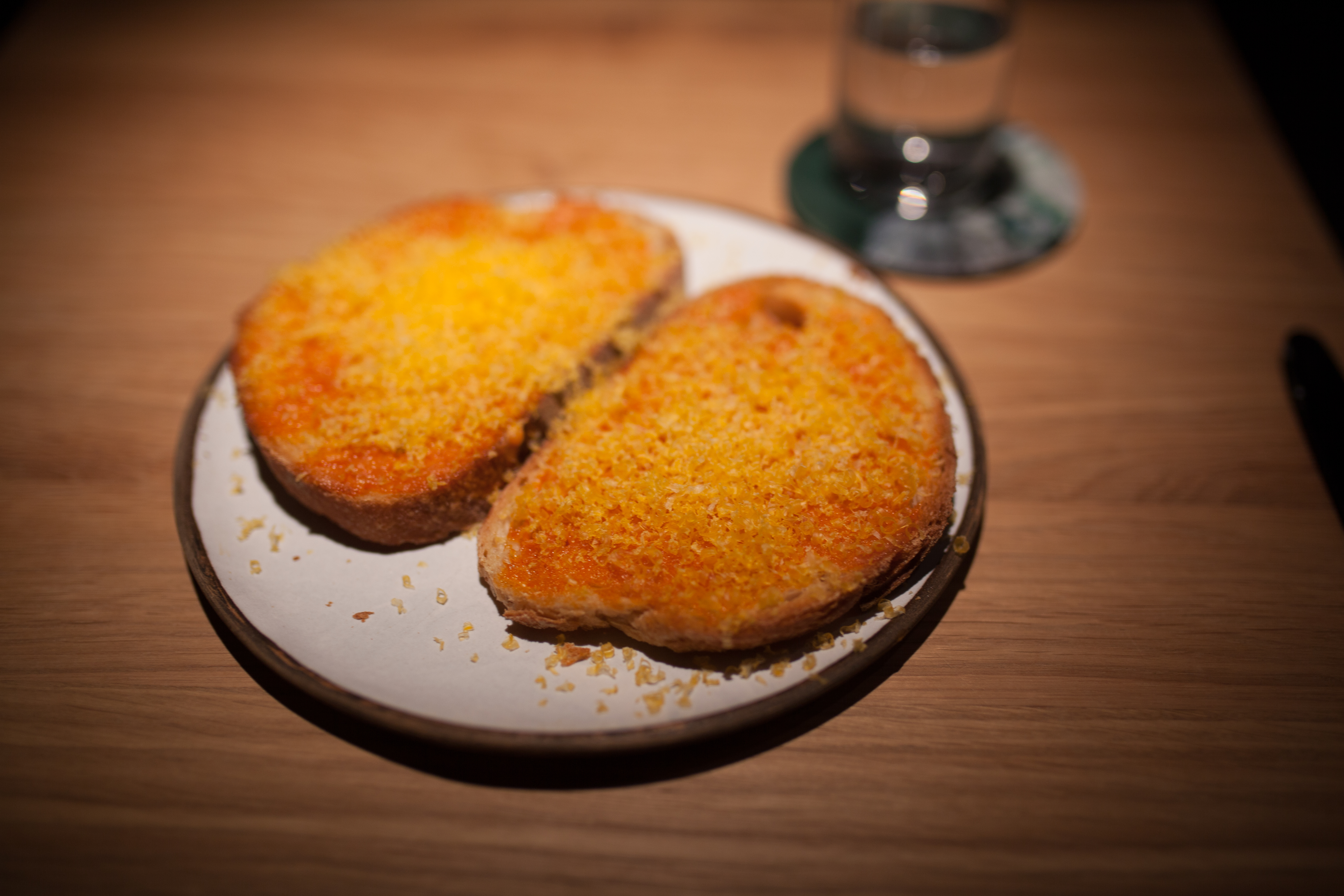 The food itself adds another level of creativity to Scout. The short 'Snacks' menu maximises the use of every single ingredient that comes through the door, ensuring that every useable part of each ingredient is taken full advantage of, and the Sobrasada Butter dish we tried encapsulates this perfectly: atop sourdough toast, the Sobrasada butter (a spicy paste made from meat cured in South Wales) is sprinkled with something that looks remarkably like cheese. But here is where things get interesting… After an egg white is used for a cocktail, the yolk is set aside to be cured to create something that is grate-able. The result resembles an improved cheese on toasted, dusted with fluffy, yellow yolks.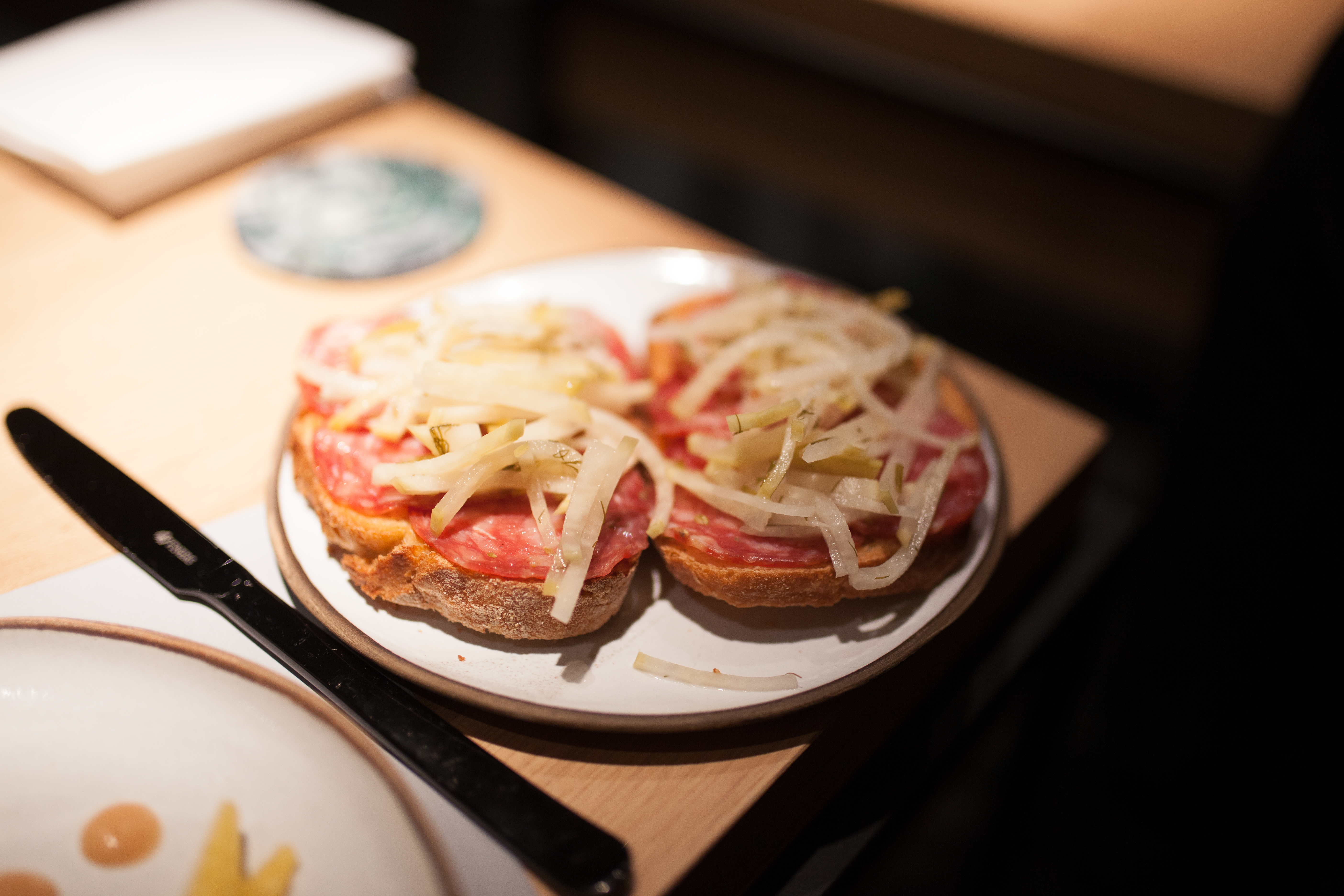 Whilst enjoying my nibbles and drinks, I noticed a young bartender practising his speed pouring in the corner, before declaring: "I am the King of Free Pouring. I'm a God", as his colleague challenged him to pour different random measures, all of which he achieved to the exact millilitre – even when pouring behind his back. He explained: "I'd test myself every day for an hour for years to be able to do this". It is not all front-of-house work, either. "Scout is very rewarding", he continued: "Some shifts you're downstairs making beers, tinctures and syrups for frequently changing cocktails and other days you're up at the bar watching people enjoy something you've made with your own hands".
Scout is an incredible addition to Shoreditch's bustling and creative bar culture and offers something truly unique and devilishly enticing. Available for bookings but with space reserved daily for walk-ins, Scout is accessible and unmissable. But don't just take my word for it…
Scout
93 Great Eastern Street, London, EC2A 3HZ