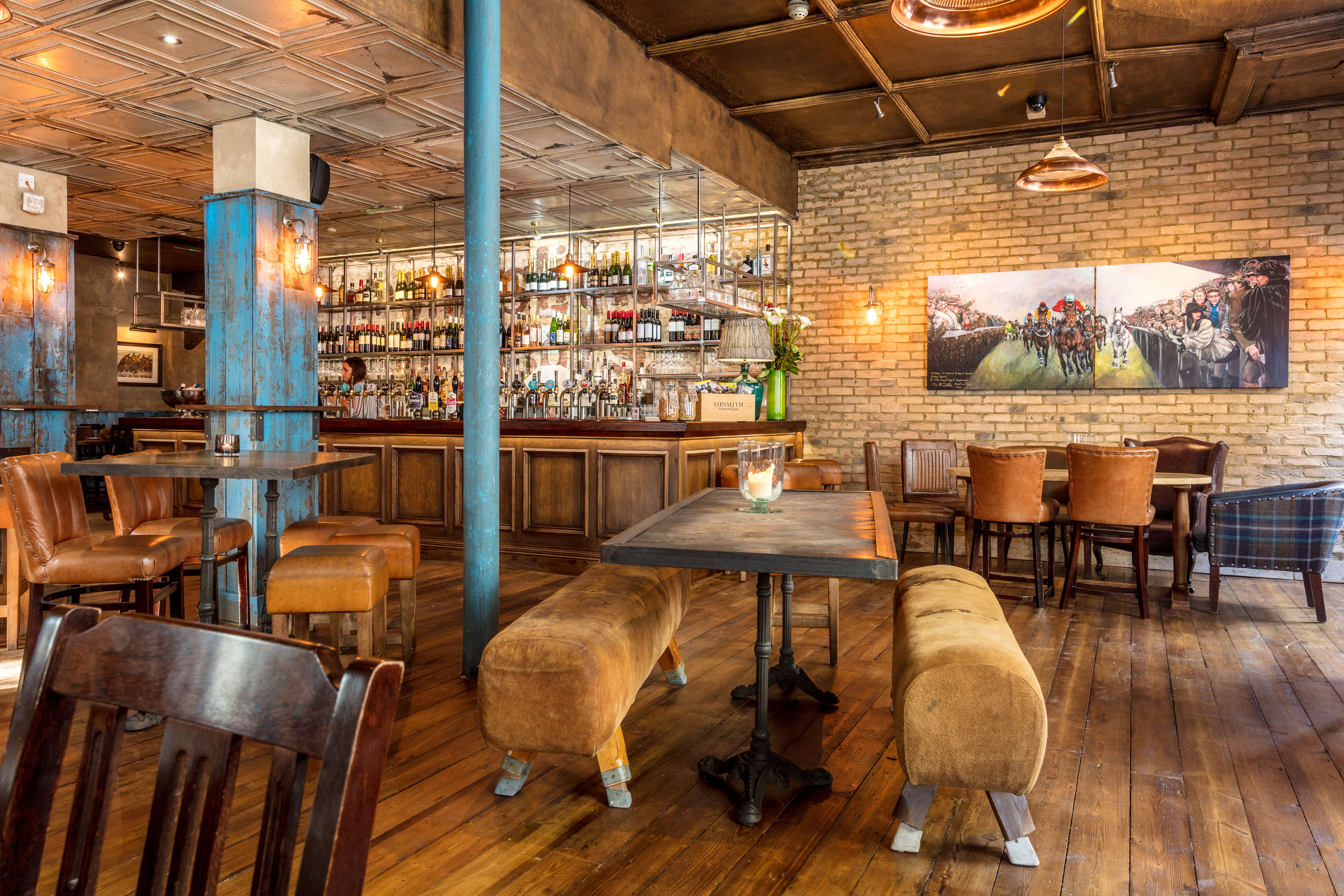 Being British, it is hard not to have a soft spot for pub culture. However, with so many fantastic pubs dotted on every corner across the U.K, it is hard to find a true gem. Luckily, we discovered The Fellow, a discreetly stylish gastronomic wonderland of a pub, moments away from Kings Cross station.
Although it is in the heart of London's busiest hubs, The Fellow offers a slice of solace away from the heaving pavements outside. The interior is spacious, bathed in natural night and has been beautifully designed with warm wood and luxurious leather chairs that give it a rustic clubhouse feel. There is also a more contemporary outdoor terrace for alfresco dining, with lightbulbs hung overhead that is the ideal for spot for sipping your favourite drink on a long, Summer afternoon.
The Fellow attracts a broad clientele, from young couples enjoying brunch to families bonding over Sunday lunch.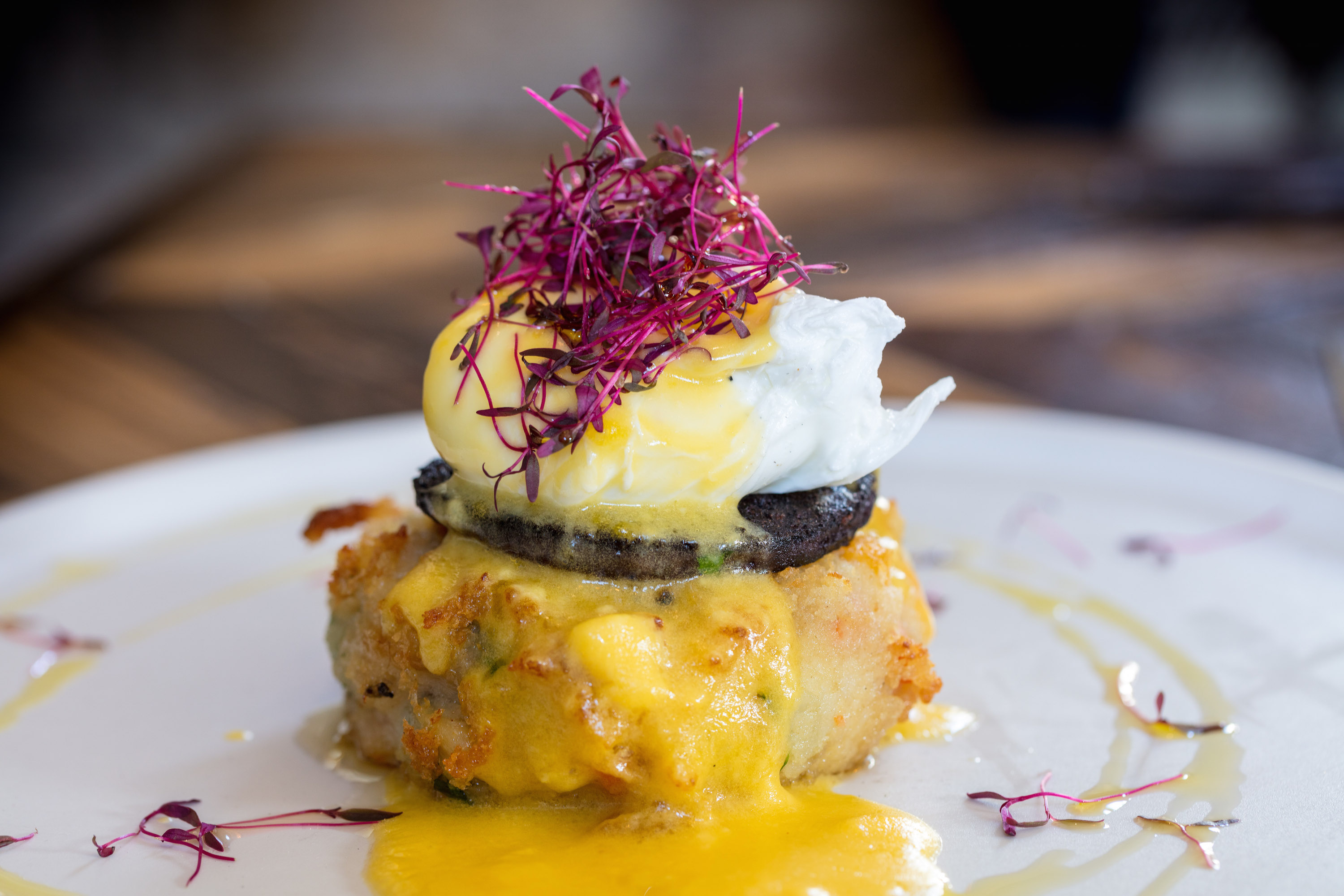 To start, we were offered an incredible selection of soft, warm breads that were served straight from the oven alongside a rich and delicious chicken butter.
For our starters, we dined on a delicious fresh quinoa, sweet potato, kale and pomegranate salad and a comforting bubble and squeak cake with black pudding, a poached egg, soaked in a golden hollandaise sauce.
It was Sunday, so it would've been criminal to order anything other than the traditional roast. It was a glorious feast of tender beef, crisp bronzed Yorkshire pudding, sweet glazed parsnips, creamy cauliflower cheese and carrots swimming in a rich gravy. The portions were beyond generous but what was truly outstanding was the quality of the ingredients and the extraordinary balance of flavours. The creaminess of the cauliflower cheese perfectly complemented the sweet glazed vegetables and salty meat.
Somehow, we found room for dessert and tucked into a decadent blackberry and apple crumble in a puddle of creamy custard. The tartness from the blackberries was the ideal accompaniment to the rich custard.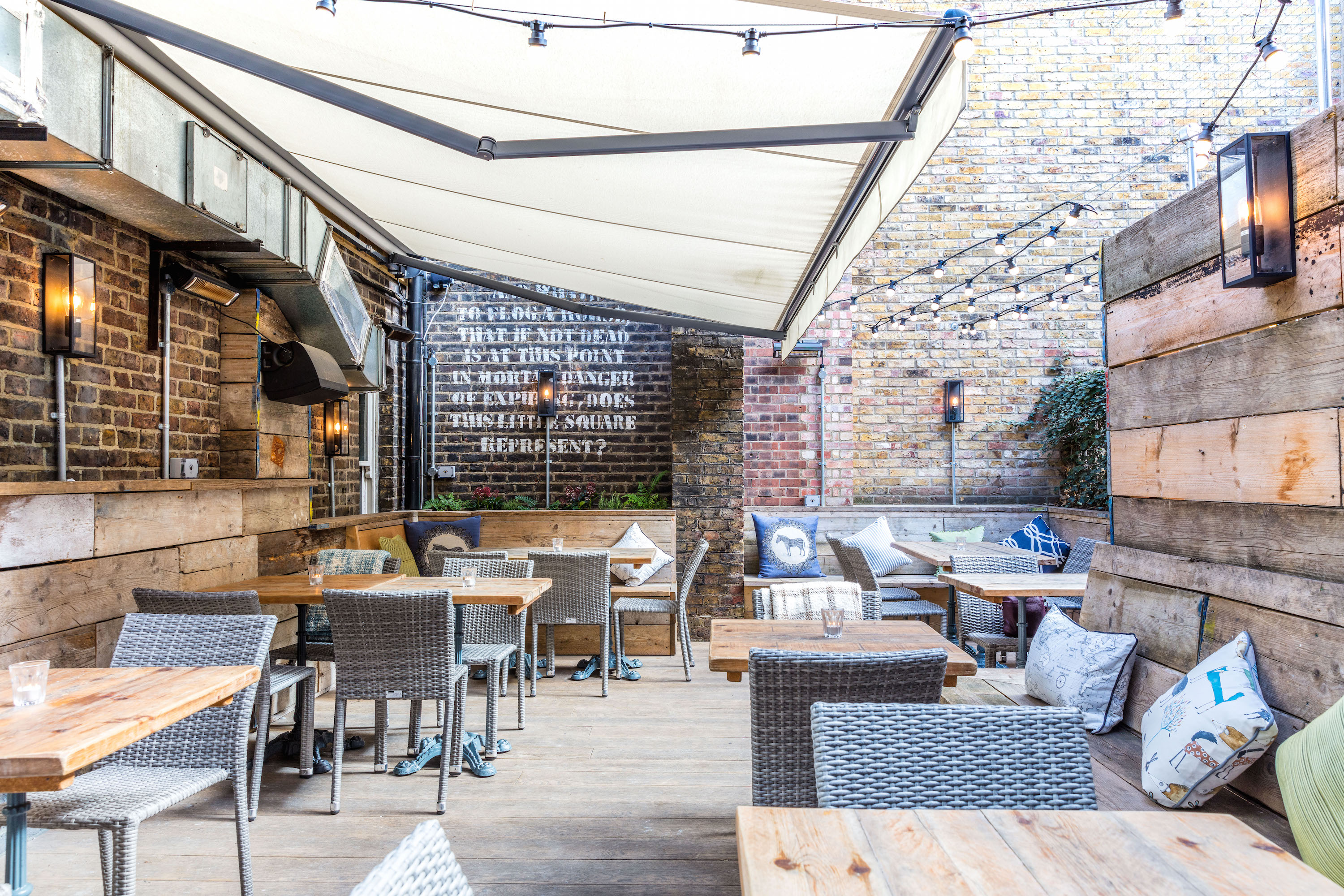 There are probably a dozen local pubs in your area, which will serve a good Sunday roast but I challenge you to find a better offering than the extraordinary offering at The Fellow.
The Fellow
24 York Way, London, N1 9AA