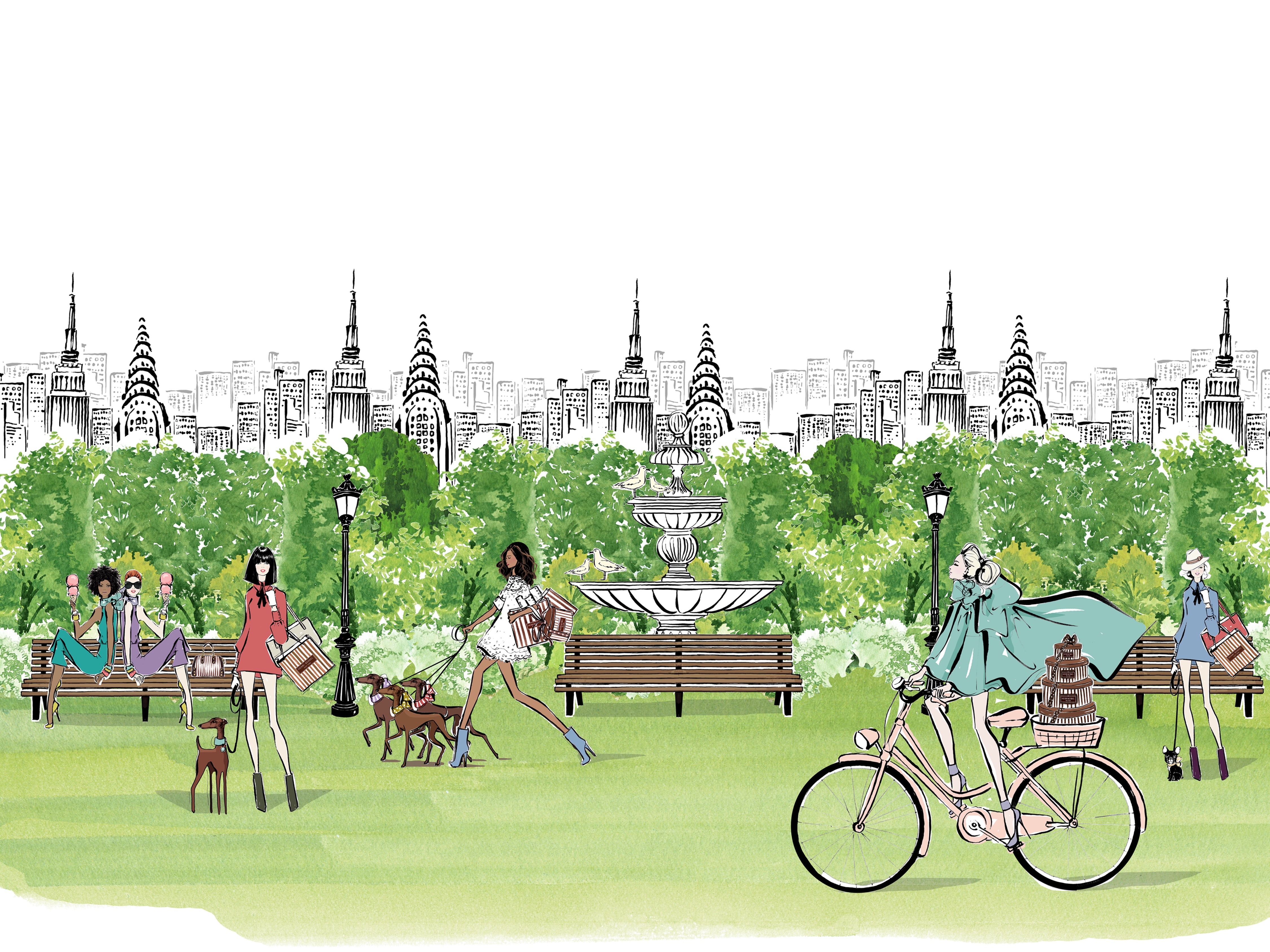 There are very few people who can make an illustrious career as a fashion illustrator. Megan Hess has managed to break the mould with her signature whimsical and elegant illustrations that have whipped the internet into a frenzy and gained her prominence with prestigious clients such as; Chanel, Givenchy and Cartier. She has also gained fans such as; Kate Moss, Gwyneth Paltrow and the former First Lady Michelle Obama.
In person Megan embodied the classic characters she created in her illustrations, her black and white jumpsuit fitted her dainty frame perfectly, the lace detail on top and peplum sleeves formed a chic silhouette. But unlike the stereotypical fashion personalities, Megan was warm and welcoming. She spoke with grace and poise; I was immediately drawn to her.
Megan had a successful career as an art director at the iconic department store, Liberty London before following her dream to be a fashion illustrator.
She said: "I'd always loved drawing growing up, but I had no idea you could be a fashion illustrator as a job, but maybe if I'd known that I would have done it sooner."
She explained: "At the time, graphic design sounded like something that I could do and get paid for. I worked in a lot of different creative roles, mainly as an art director, until I worked out that if I had enough clients then illustrating was something I could do full-time and not just something I would do on the weekend as a passion."
Megan's big break came when her illustrations were published in Italian Vogue and caught the eye of Sex and the City author Candace Bushnell's publisher.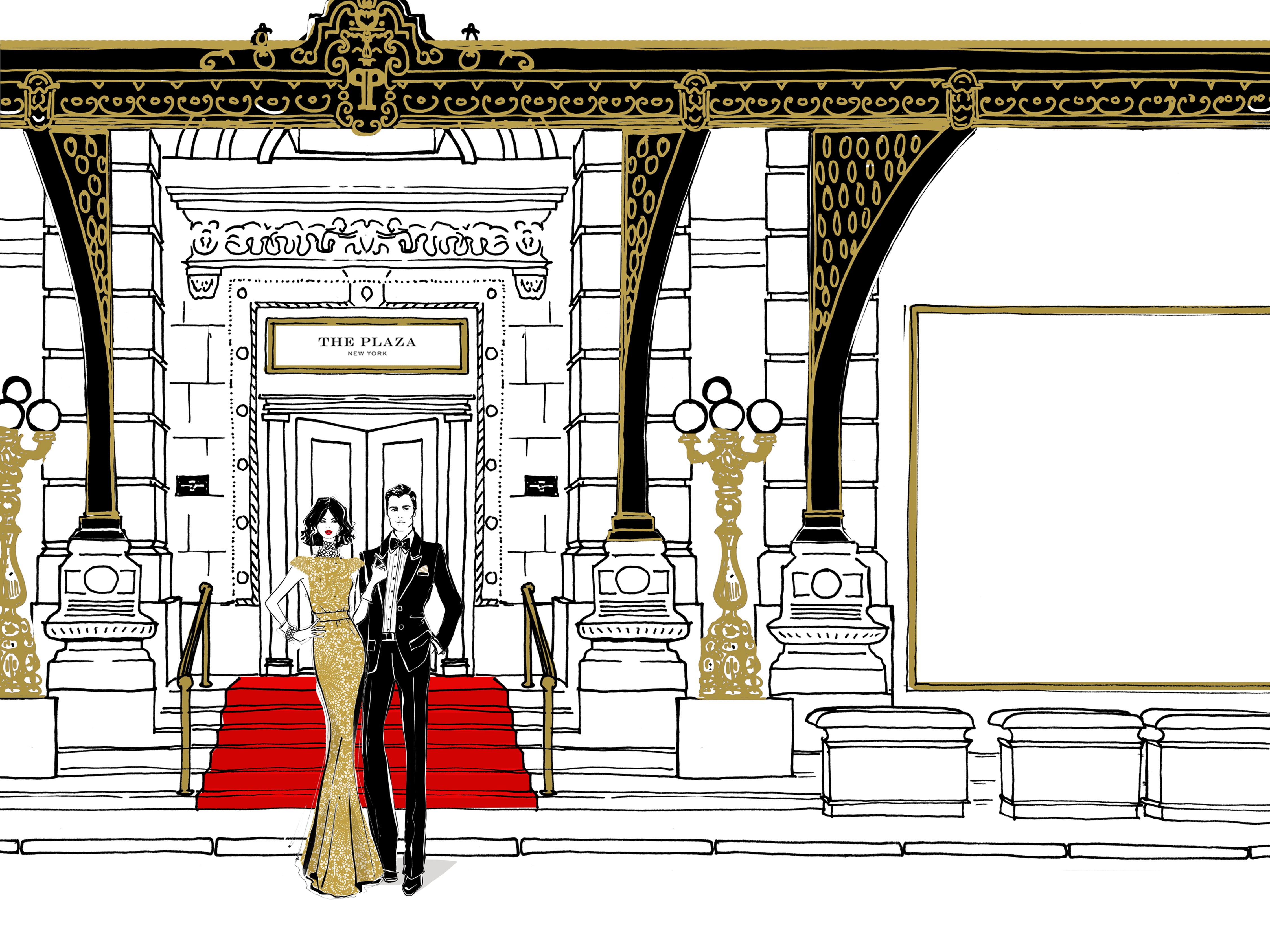 Megan was asked to illustrate the cover of Bushnell's latest book at the time One Fifth Avenue. After the success of One Fifth Avenue, Candace Bushnell re-released all of her previous books, including Sex and the City and asked Megan to illustrate them. The books were released on a global scale and in every language, so it involved different covers for all the different parts of the world.
Megan revealed excitedly: "The project was announced on the same day around the world. It was on billboards in Times Square and on top of the taxis. It was the first time my work had ever gone out in such a huge way."
Megan laughed modestly, then added: "It was the beginning of everything for me. Afterwards Balmain, Prada and Louis Vuitton contacted me, all the luxury brands that I'd always dreamt of working with. I've been busy ever since."
What makes Megan's illustrations so exceptional is the way she can create spectacular scenes, with incredible detail. I was curious to find out what the creative process was like and how long it took to produce each image.
Megan explained, "Elaborate scenes take the longest, such as architectural elements in the background or interiors. Also, people. If there are lots of people, I draw them all separately and then scan them and move them into the illustration so I can move them about and change their scale."
I was astounded to find that she only gives herself 15-minutes for her Instagram creations. She has become renowned for her 'Friday' and 'Coffee' illustrations, that regularly get thousands of likes from her 300k plus followers.
Megan's most prized possession is her custom-made Mont-Blanc pen, Monty, a gift for their collaboration to raise money for Unicef. When I asked Megan about Monty, her lips turned into a wide smile. "For an illustrator that was the nerdiest and most exciting thing ever to happen!" she laughs.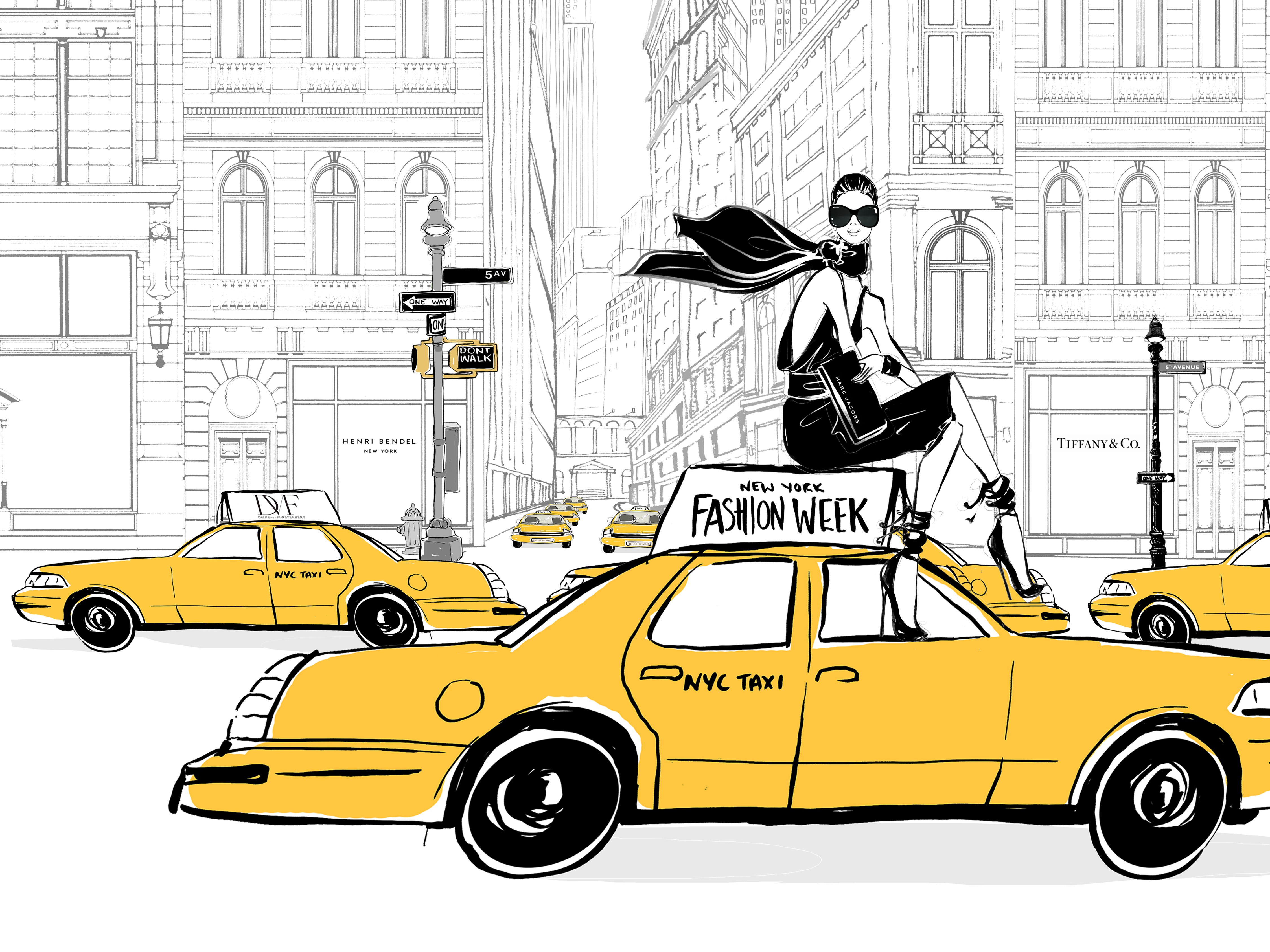 She explains: "I flew to New York, and went into their bespoke room which is like NASA! It's dark, and you sit at this desk with an electronic pad. They put these suction things on your arm and hand. I sat there drawing with an electric pen for an hour, and it measures how you hold the pen, the weight of your hand on the pen, and the way you draw. It took three months for their artisans to handcraft a pen for me."
She reminisces fondly: "When I first drew with this pen, it felt almost weightless in my hand. The drawing was just coming out of my hand, and it felt incredible. I named the pen Monty, and ever since that day I've drawn everything with it. That was the most special thing that has ever come out of collaboration."
When Megan isn't home in Australia creating beautiful illustrations for luxury fashion houses and travelling the world for inspiration, she has found the time to write and illustrate four best-selling books.
She said: "Books take so much work, so I pick a subject matter that I feel most inspired by. At the time of my third book, I was obsessed with the life of Coco Chanel. The fact that she was a little orphan that had nothing, yet created one of the world's most iconic brands at a time when there weren't many female fashion designers. There have been lots of biographies that have been written about Coco Chanel, but none that are entirely illustrated."
Megan's clients not only include luxury fashion powerhouses, she counts some of the world's most influential women as her clients, including; Kate Moss, Gwyneth Paltrow and the former First Lady of the United States, Michelle Obama.
Megan recalled proudly: "Drawing Michelle Obama was incredible and terrifying. I did all of it over Skype, and I then worked on the drawing by using photographs of her. Drawing anyone to look exactly like them is much more challenging than a whimsical fashion illustration."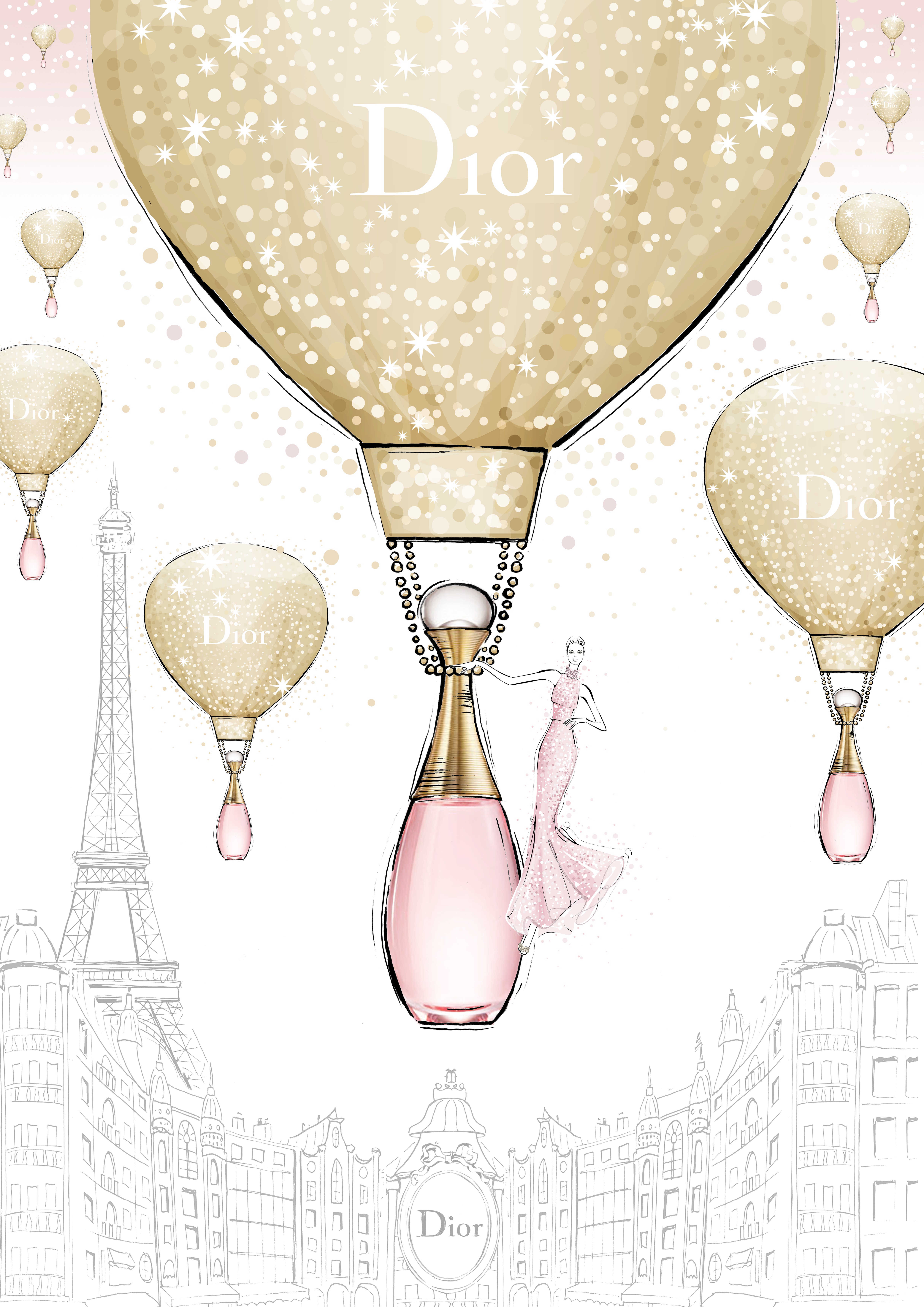 She added: "I admire her so much as a person too, so I was nervous about getting it right. Once I knew that she was happy, and I'd got to the end, it was one of the projects I am most proud of. It was nice to work on something for someone who I think is inspiring."
Aside from her countless incredible artistic successes, what is most impressive about Megan is her ability to juggle a successful career with her family life.
She declared: "As mums and as working women, we put a lot of pressure on ourselves for everything to be perfect. As long as the kids are happy, their homework is done, I've met my deadlines, cooked a meal that didn't come out of a can, and we're all still laughing then everything's fine. That's my benchmark for success, I don't expect much more than that."