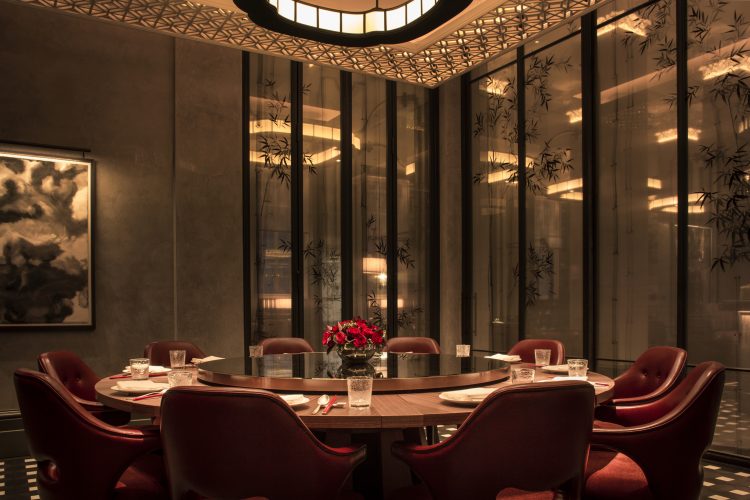 From the moment you arrive at the iconic 10 Trinity Square, it is imminent that you are about to experience something very special. The Grade II listed Beaux-Arts building has been home to the luxurious Four Seasons Hotel since 2017 and houses one of the best restaurants within the city.
Mei Ume celebrates the fusion between two of the most influential cultures in the Far East, Chinese and Japanese, with the dining experience beginning as soon as you walk in. The exquisite interior is a juxtaposition of contemporary and traditional lanterns hanging from oriental jet steel frames around the intimate velvet-clad oval booths.
The menu offers classic dishes created by head chef, Tony Truong, dim sum chef, Liang Kian Cheng, and sushi chef, Mun Seok Choi. We recommend the Mei Ume Tasting Maki, featuring a selection of their tasty uramaki. Their signature Peking Duck is not to be missed. Finish the meal with the delightful Mango Pudding, Coconut Crumble, Pistachio Sponge and Kalamansi Sorbet.

@meiumelondon
10 Trinity Square, London EC3N 4AJ