At a ripe old age of 160 years old, Gruppo Campari has had over a century and a half to develop and refine their skills as a beverage creator. Headquartered in Milan, the company oozes Italian charisma. Even the huge 'Campari' logo which overlooks the Duomo square is a bit of an age-old institution.
Whilst the creative instinct and intuitive flare for innovation may often wither and wane for many institutions as they grow old and fusty, this certainly cannot be said of Gruppo Campari for a spectacular new release has issued forth from this much beloved company.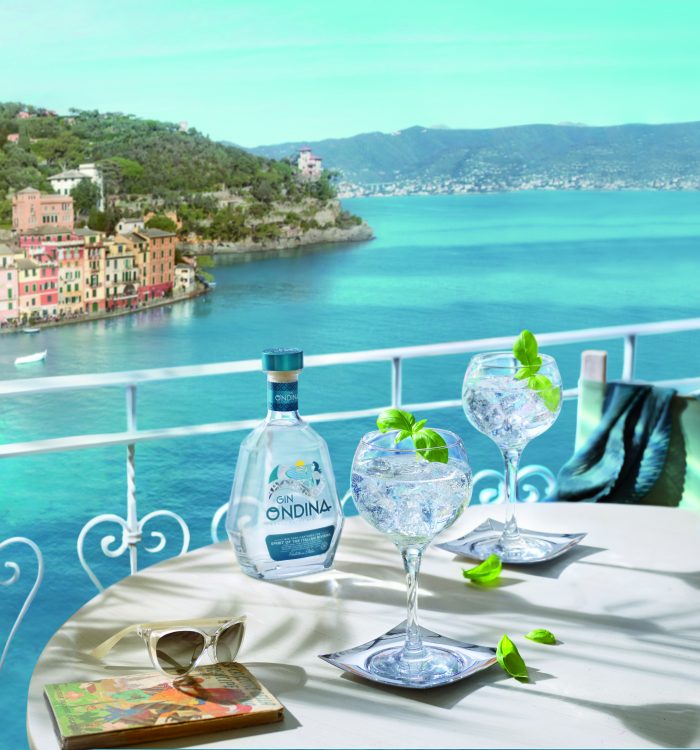 O'ndina is a new super-premium Italian gin, inspired by the effervescent charm and daring opulence of the Italian Riviera in the 1960s (think Gianni Agnelli meets Jude Law from The Talented Mr Ripley, though not including his highly questionable low-V string net polo shirt, sorry Jude). O'ndina gin draws on the spirit of 'La Dolce Vita' and is equally brimming with zeal and decadence.
The heart of the gin is in its glorious composition of Italian base botanicals, the most remarkable of all being the fresh basil from Liguria, also known as the 'Grande Verde di Genova'. This herb is known for its intense colour and remarkable sweetness on the palate.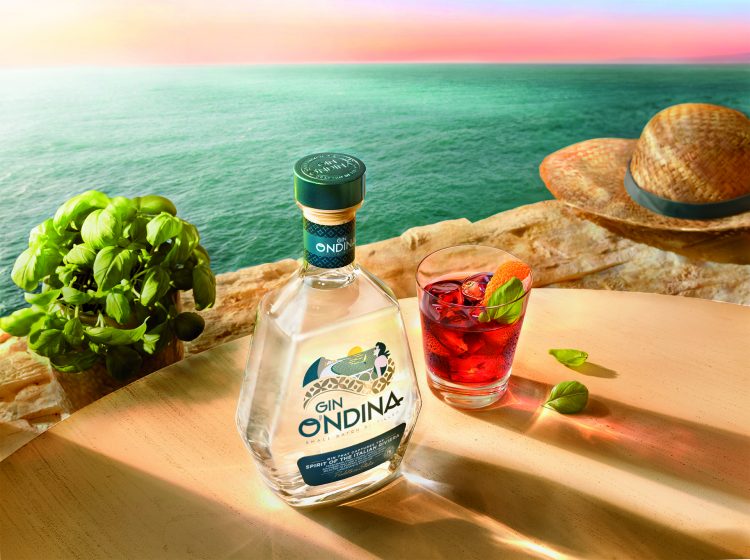 On the nose the gin's alcohol notes are remarkably smooth and gentle. The herbaceous freshness of the Italian basil is at the forefront of the top notes, accompanied by sage, fennel and a little aniseed. On the palate the taste of the O'ndina is crisp and highly refreshing. Pleasantly tart citrus notes work well alongside the gin's juniper and herbaceous aromatics. The finish is smooth and delicate.
I tried O'ndina both neat on the rocks and in a high ball gin and tonic with plenty of ice and a couple of strips of cucumber which brought out all of the succulent flavours of the gin beautifully. Gruppo Campari have provided us with something to really enjoy to this summer.