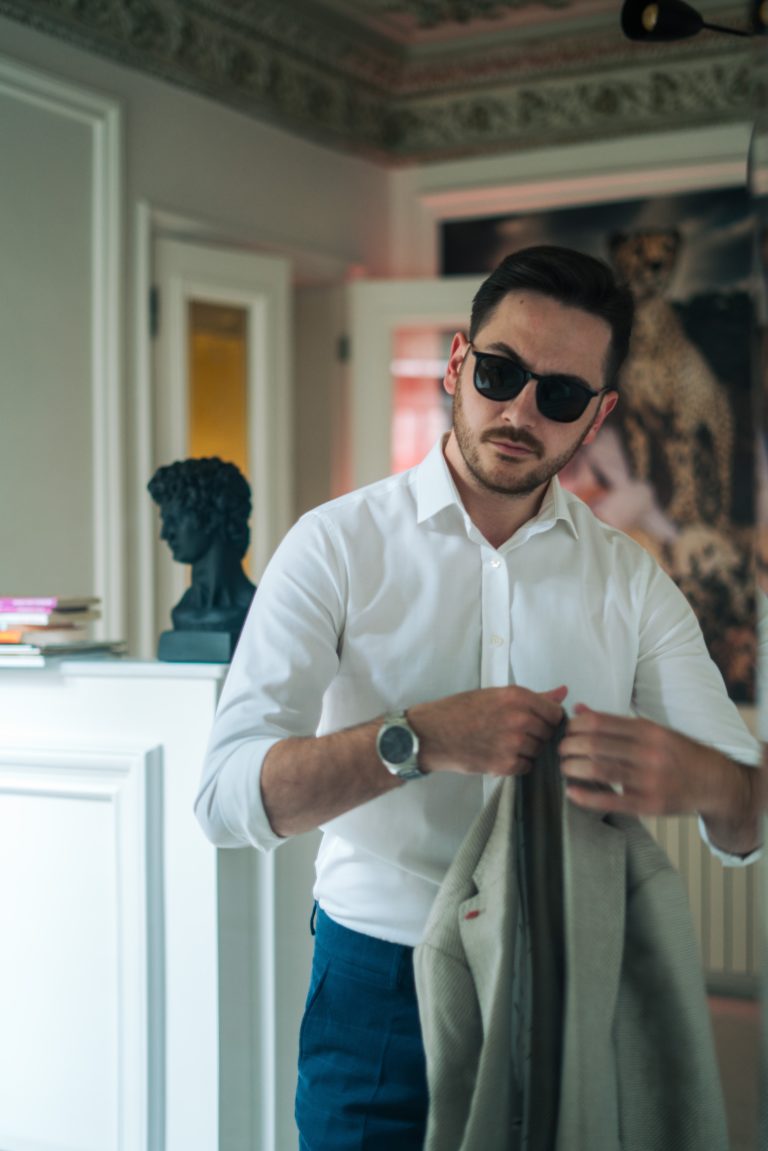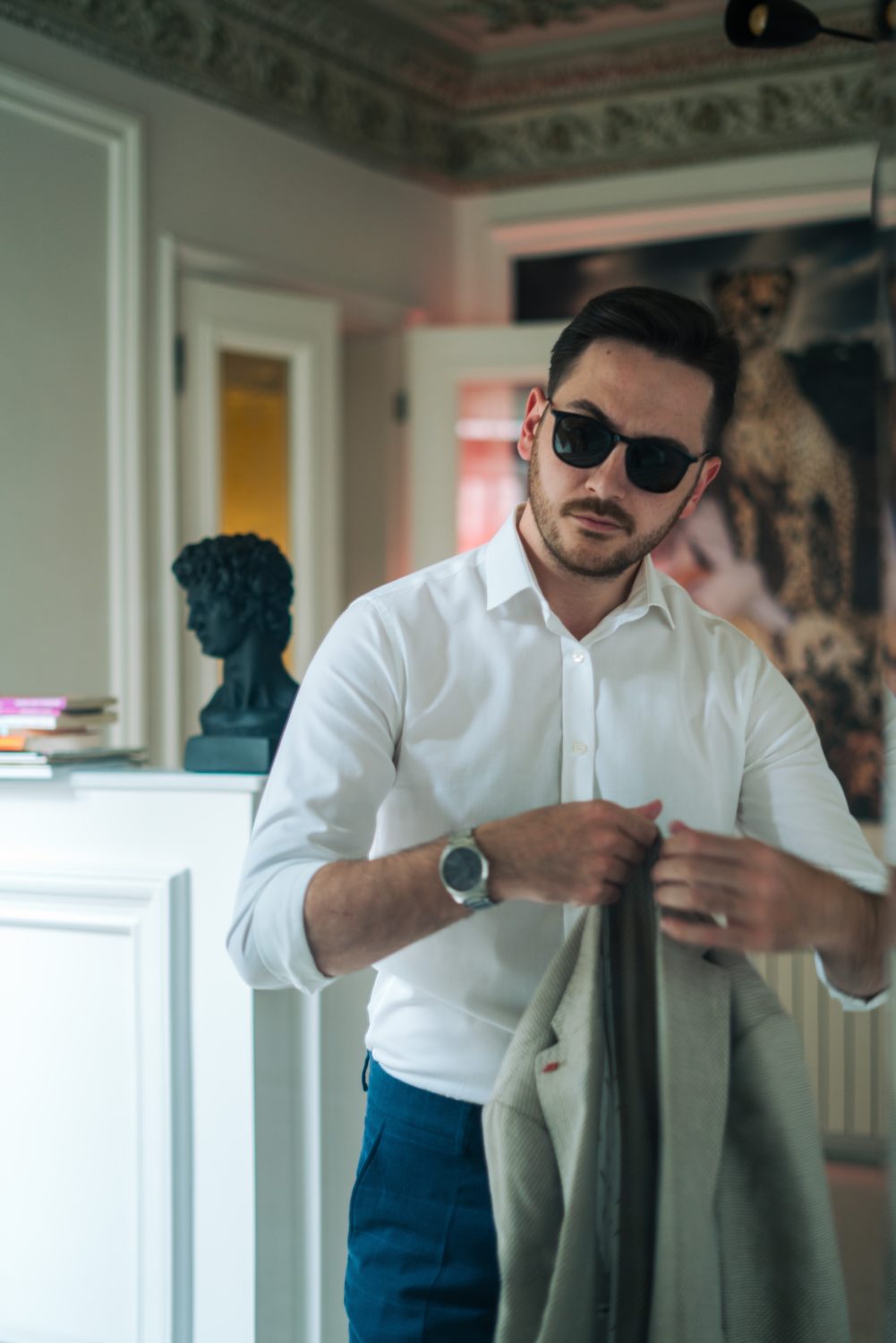 When it comes to men's fashion, trends may come and go, but some garments have stood the test of time, transcending generations and remaining timeless in their classic appeal. These iconic pieces not only make a gentleman look more stylish, but they also offer a sense of tradition which is much needed in today's age of bright patterns and colorful garments. From classic white shirts to rugged denim jeans, we've compiled a list of some men's garments that continue to hold their ground in the ever-changing world of fashion.
The classic white shirt 
Let's start with a timeless classic that is a staple in any gentleman's wardrobe: the white dress shirt. This piece of clothing exudes sophistication and elegance and it suits all men perfectly regardless of their age, profession, or body type. Whether worn with a suit for a formal occasion or paired with jeans for a more casual look, this versatile garment has always been a symbol of refined style
The traditional Aran sweater 
Originating from the coastlines of Ireland, the Aran sweater is more than just a fashion staple: it is also a testament to the enduring craftsmanship of the traditional garment. Its Celtic stitches is what truly makes it stand out from other jumpers, and thanks to the cable patterns and the luxurious wool that it is made of, it is the perfect garment for both everyday wear and more official events. Hop on https://www.gaelsong.com/prod_detail_list/celtic-apparel to find the perfect Aran sweater for you and you'll quickly fall in love with its versatility and style.
The rugged denim jeans 
No matter how much you prefer the classic style and tailored trousers, you should have at least one pair of high-quality denim jeans in your wardrobe. These garments are one of the best investments you can make, as due to their sturdy construction and versatile nature, their cost per wear is almost nothing. From classic blue to various washes and finishes, the range of options allows every man to express their personal style. Plus, the durability of denim ensures that these jeans can be worn for years, developing a unique worn-in look that adds character to the garment.
The edgy leather jacket 
Finally, let's finish this list with the timeless and rebellious leather jacket. With its sleek and rugged design, it has become a way of expressing one's individuality no matter of their age. Select a jacket crafted from high-quality leather, since it will be durable and will have a luxurious feel. The practicality and versatility of this garment are unmatched, although it is indeed more suitable with casual and edgy outfits. Another great benefit is that, similar to the denim jeans, as the years go by, the leather jacket ages gracefully and often looks even better after being worn for a while. A symbol of enduring fashion, the leather jacket is sure to never go out of style which makes it the perfect investment into your wardrobe.