With such an array of non-surgical facial clinics in London out there (119 million results on Google and counting) choosing the right clinic is crucial for the most natural results! We have revealed our favourite London clinics for those all-important tweakments – from a non-surgical face lift to wrinkle relaxing injectables, these are our go-to for natural-looking procedures.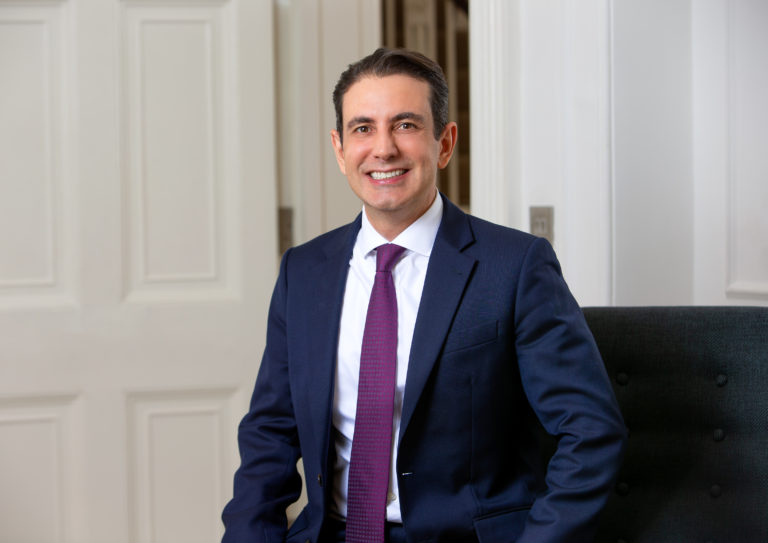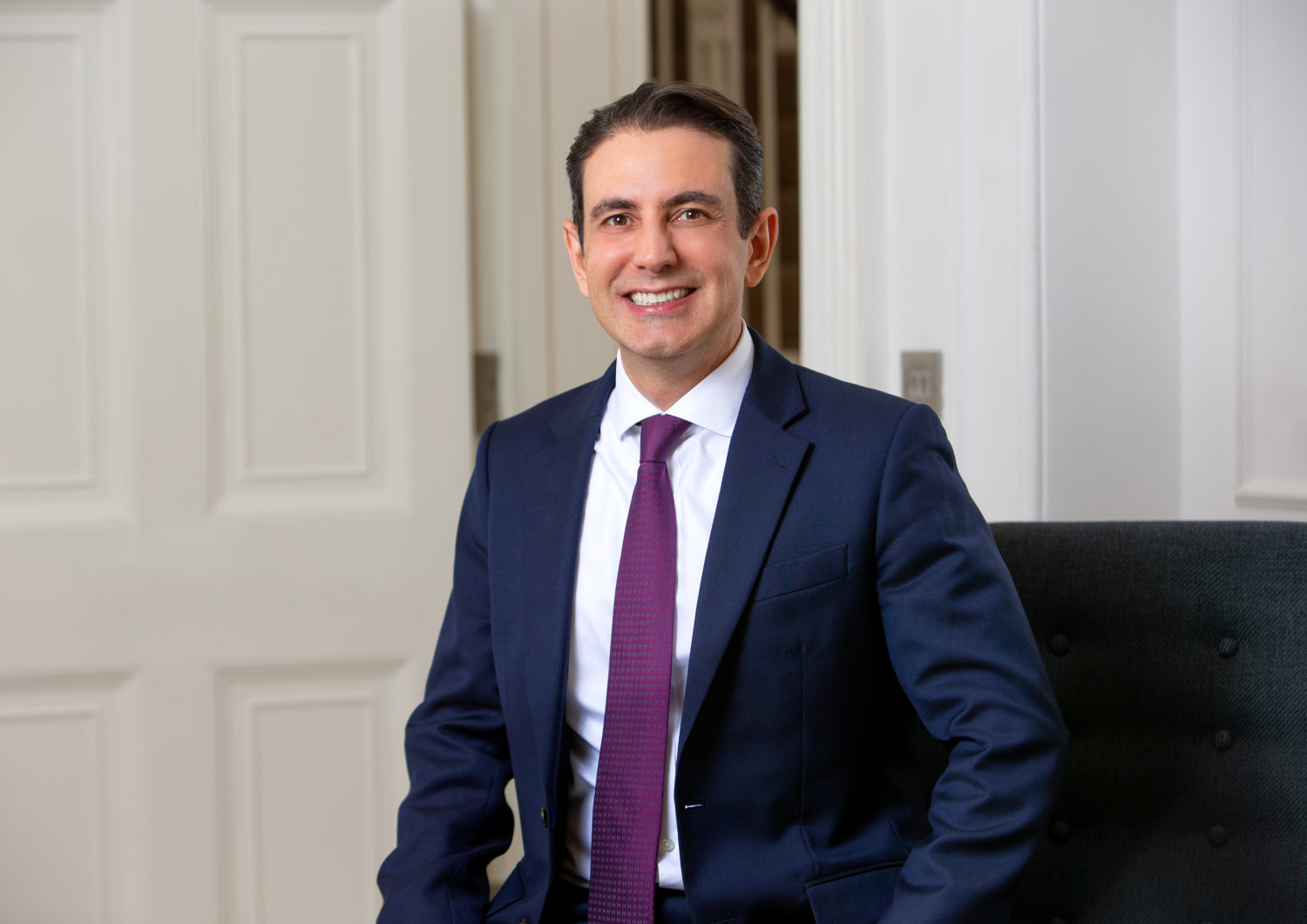 Non-surgical Laser at Dr Haus
Leading dermatologist Dr Haus treats a host of skin concerns at his prestigious Harley Street outpost. As you take in the chic surroundings, complete with high ceilings and period features, it's clear that Dr Haus' treatments will be similarly a cut above the rest.
What makes Dr Haus different from other skin clinics is his knowledgeable approach to skin conditions and aesthetics. Starting with a skin analysis, Dr Haus truly believes that prevention is the best cure and will combine multiple treatments during a single session to deliver the most impressive results and while ensuring the most effective use of his patient's time.
Dr Haus is his clients' go-to for skin concerns like rosacea, pigmentation, acne scarring and enlarged pores. As we wanted to target a whole cocktail of skin concerns, with texture being our main concern, Dr Haus recommended a course of Focus Dual and the new CoolPeel CO2 Laser combined with a skin peel. We were left in the safe hands of his team to perform the treatments in the most Insta-worthy treatment room, packed with all the skin devices you could desire – we counted a whopping eight machines in our treatment room alone. Our first session was with the impressive Focus Dual, which combines two skin tightening treatments in one: Radiofrequency Microneedling and powerful Ultrasound that work in harmony to target the skin at every layer, ensuring better lifting and texturising results. A word of warning: your skin will go red after the treatment and will need around 24 hours to settle, so perhaps take your working from home day the day after your treatment and invest in a thermal water spritzer to calm the skin.
A few weeks later, once our skin had settled, this was followed by CoolPeel CO2 Laser, which Dr Haus' patients are loving, due to the resurfacing benefits that are delivered more gently, with a dramatic reduction in downtime involved. CoolPeel CO2 Laser works wonders and enables your skin to rejuvenate itself rapidly by speeding up the skin's natural healing process, resulting in stimulating the growth of new collagen and elastin to combat fine lines, wrinkles, and improve overall skin texture. One month on from having our last treatment, the result is smoother, tighter, impressively glowing skin even in the morning and an overall more youthful appearance, with frown lines faded.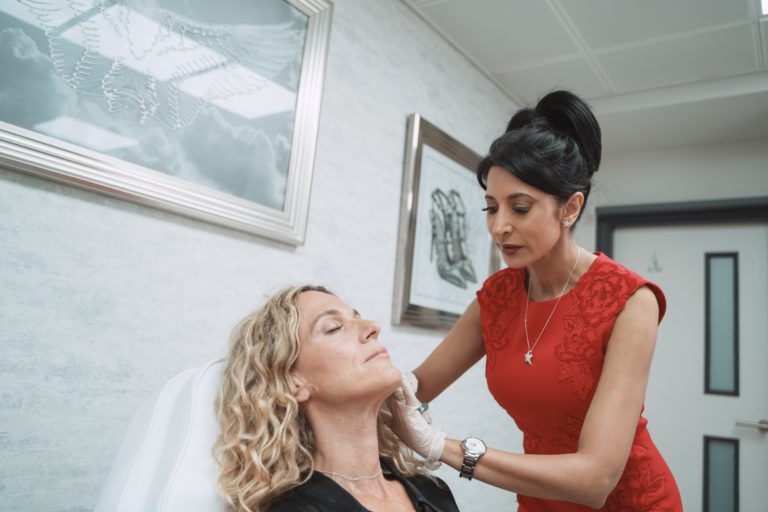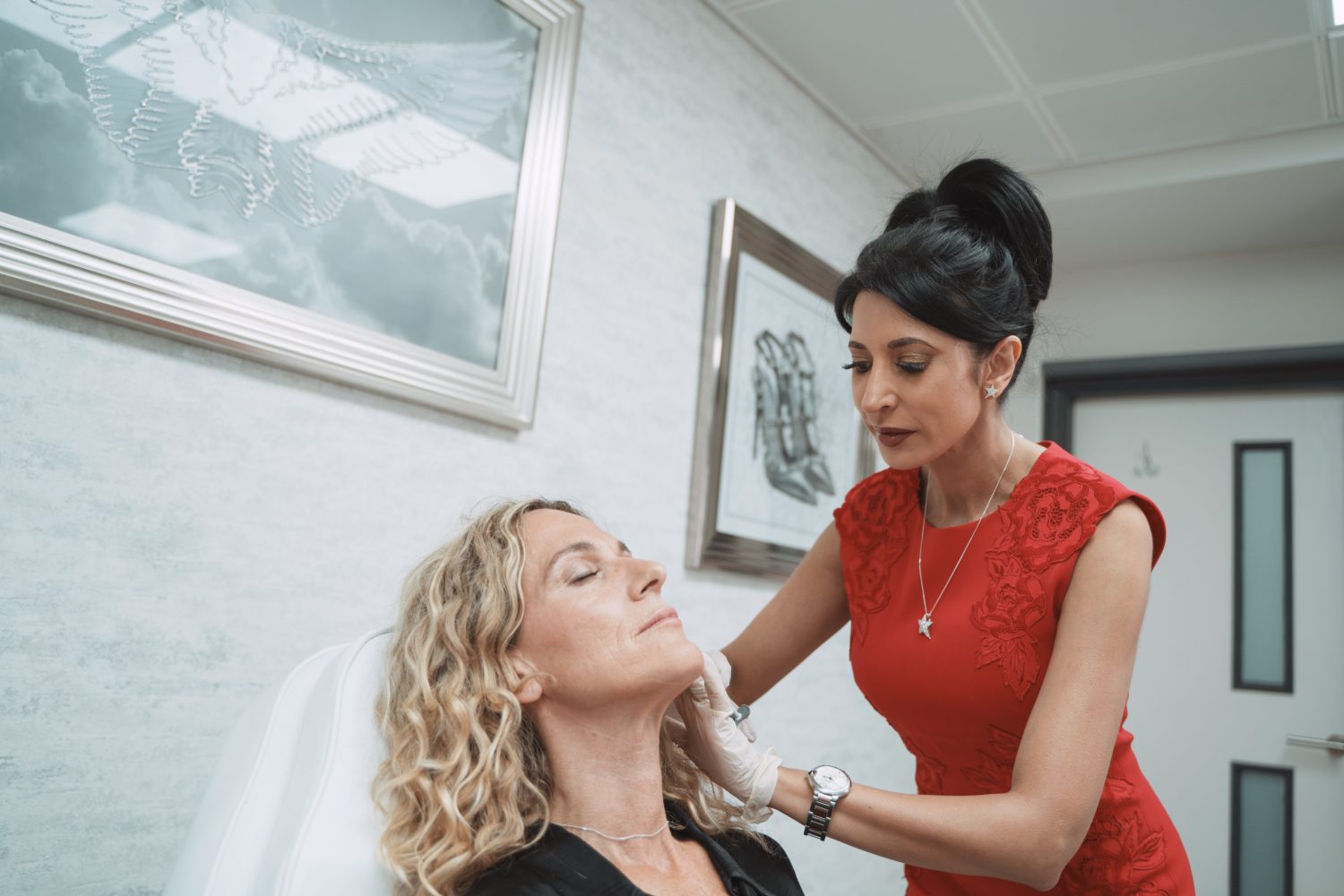 Profhilo at Dr Preema
The much-lauded Dr Preema Vig, owner of the prestigious Dr Preema London Clinic, has spent the last two decades gaining industry acclaim and establishing herself as the Queen of Injectables. With such an esteemed following, it's not surprising that Dr Preema's Park Lane clinic boasts a unique vibe compared to other aesthetics clinics in London. Channeling Ibiza Café Del Mar vibes, the décor is glamorous and reflects Dr Preema's immaculately polished attire and glittering personality. As you breathe it all in, you instantly know you're in for an experience here.
Specialising in Profhilo for the face and body, as well as dermal fillers and Botox, Dr Preema is evangelical about the anti-aging benefits of Profhilo. This cutting edge injectable is a tissue stimulator, using hyaluronic acid to tighten particular areas of the face and body, encouraging collagen and elastin production. As we perused the before and after photos on Dr Preema's website, it's plain to see why it's one of her most popular treatments. Profhilo works wonders on the face and body, particularly the abs, forehead, neck and jawline.
We popped in Dr Preema' as Mayfair clinic to try Profhilo on our knees, as saggy skin is most definitely not the accessory we want to pair with our summer shorts and dresses.
Though numbing cream is advised, due to the multiple needles involved, and slight bruising is to be expected for a couple of days after the treatment, believe us when we say the results are wow worthy in a such a short space of time. You are in and out of Dr Preema's clinic in the space of 15 minutes (not including the time it takes for the numbing cream to get to work). After two sessions, a month apart, you should expect the results that anyone who books in for a tweakment wants; improved skin texture, a serious dewy glow, less visible wrinkles and fine lines, increased smoothness, plus a serious hydration boost. You'll never be scared to rock a miniskirt again.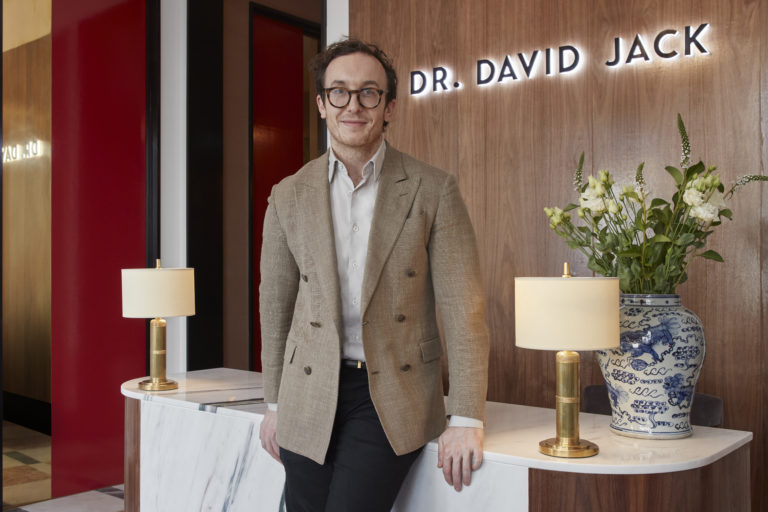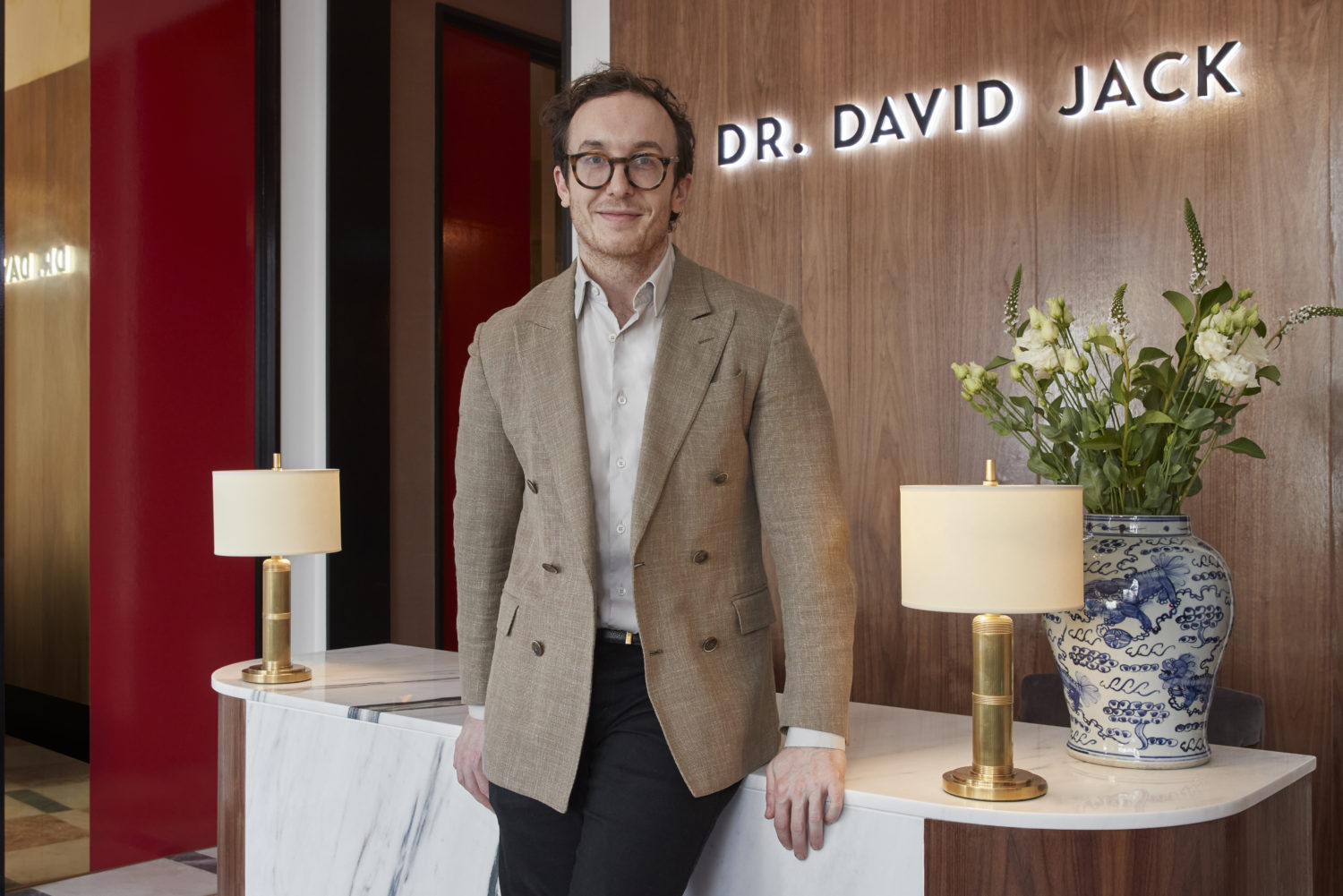 ExoTech, Exosome Therapy at Dr David Jack
Dr David Jack is a leading aesthetic doctor with a host of loyal fans that flock to him and his talented team to get their tweakment fix in. Now with two clinics in London, the original Harley Street and a shiny new Belgravia clinic, plus, an impressive skincare line using the most advanced anti-ageing ingredients – the Good Night cream is the formula of dreams. Fact. You wake up in the morning and wow that glow!
We mentioned this before in previous Dr David Jack reviews, but his interior design skills are something to be admired. If there was an award for the best designed clinic then this would go to Dr David Jack, hands down. Dr David Jack offers a variety of anti-ageing solutions using state-of-the-art technology, including his signature anti-wrinkle treatments, advanced sculpting facials and his signature Egyptian facial, not to mention the latest ExoTech treatment to land in the clinics, which helps address a variety of skin concerns, including fine lines, wrinkles, uneven tone, and texture – believe us when we say this treatment is very impressive in terms of skin rejuvenation and repair.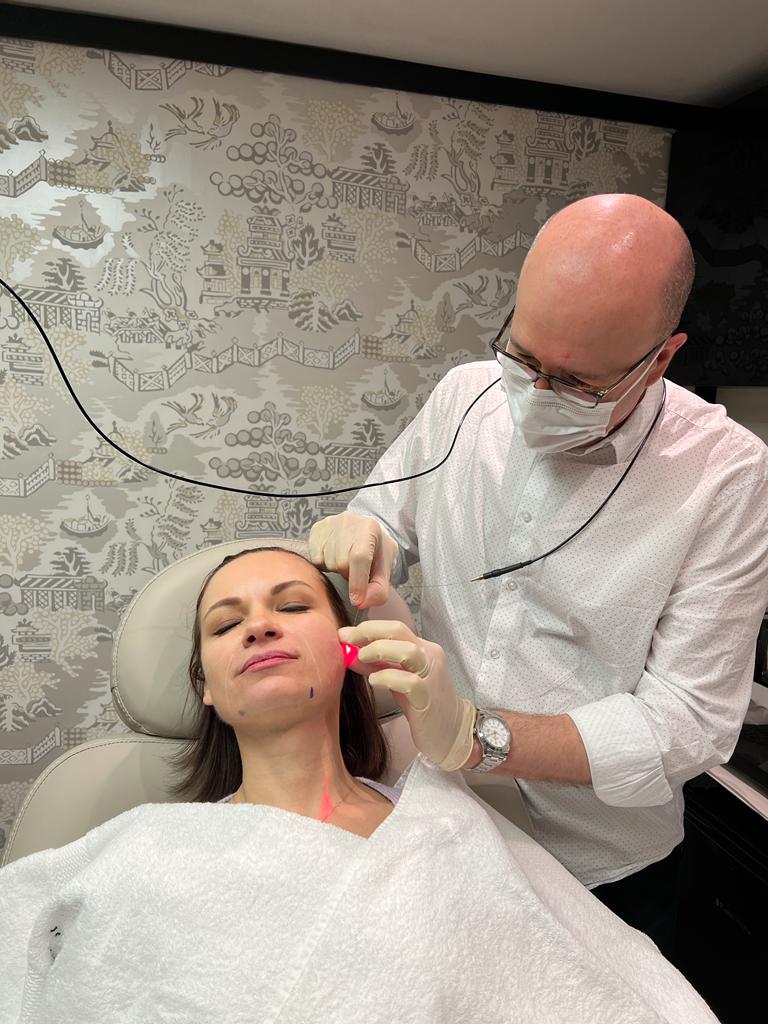 Endolift at Dr Joney De Souza
Situated in the heart of Marylebone…just a stone's throw away from Chiltern Firehouse you will find Dr Joney De Souza, one of London's best aesthetic clinics. Launched in 2017, he has a long list of clients looking for a unique patient-centred approach for natural results. Customers love the discreetness of the location, not to mention the array of treatments on offer. The team behind this glossy clinic will make you feel at ease and highly professional from the start.
The clinic has seen a rise in clients undergoing Endolift, especially now protective face coverings are a thing of the past and clients wanting no downtime whatsoever. Endolift is one of the most advanced non-surgical face and body lifting and tightening treatments available. The treatment works with a laser fibre so thin, which lifts and tightens loose and sagging skin, promoting collagen formation – the results speak for themselves.
Whether you are in search of a subtle procedure (skin boosters, lip fillers and Morpheus8 being some of the most popular treatments on offer) or body contouring that delivers results fast, Dr Joney De Souza has it covered at his clinic. You can also catch Dr Joney De Souza demonstrating some of his treatments on his Facebook and Instagram pages too.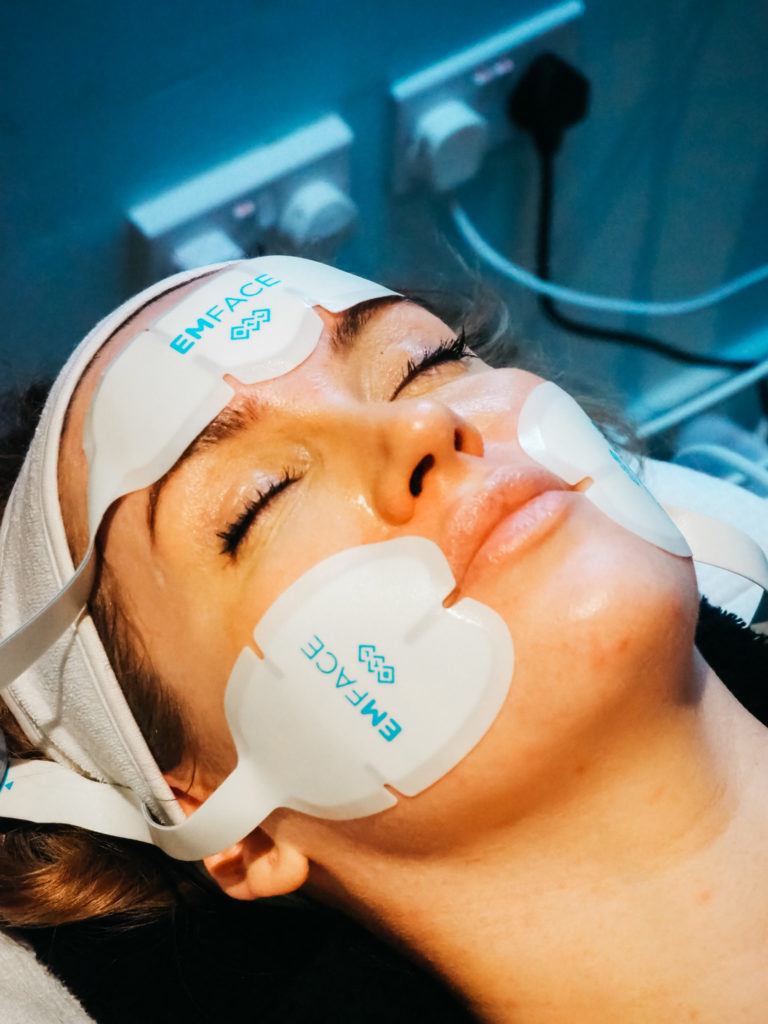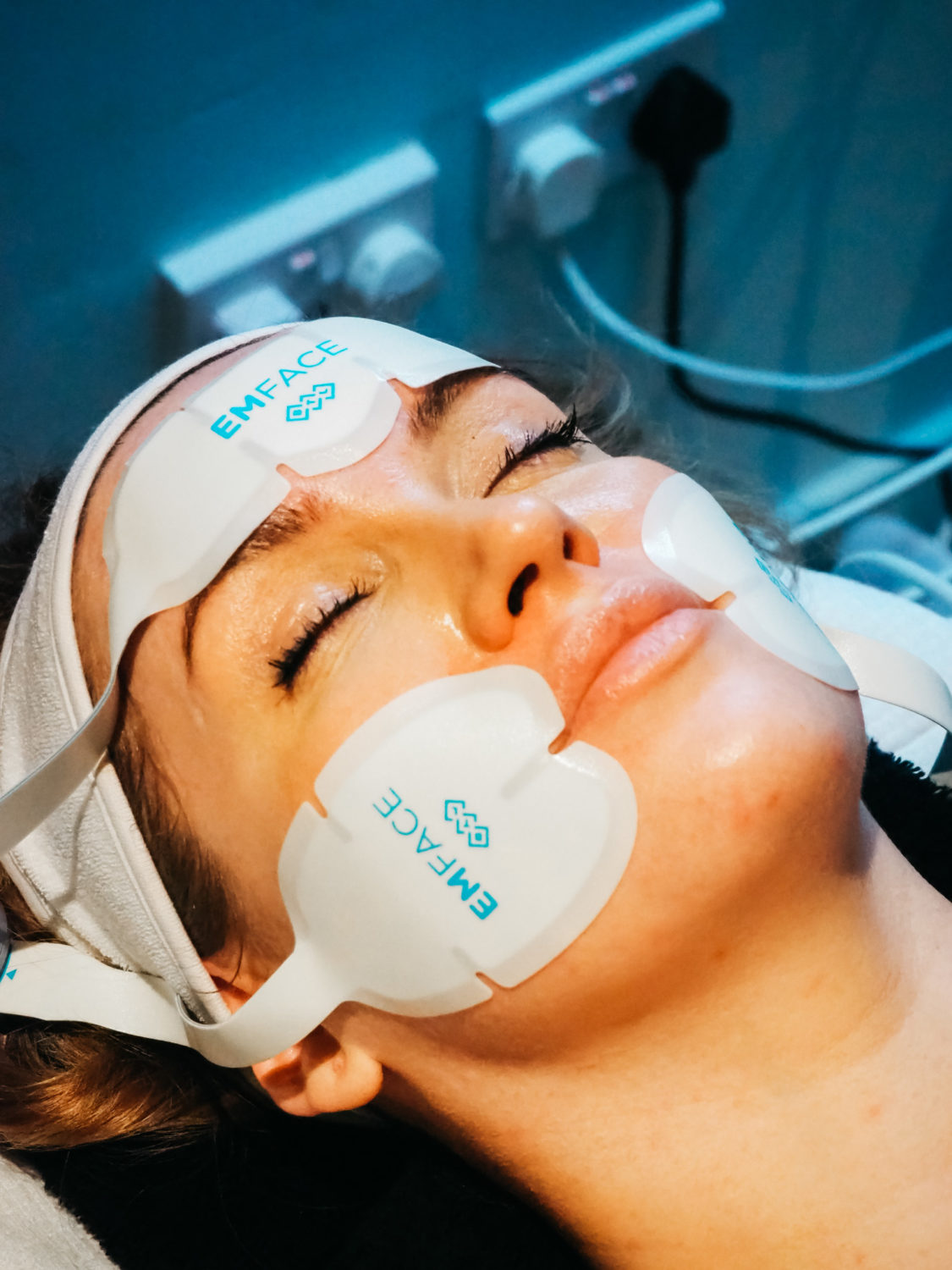 EMFace at Young LDN
On entering Young LDN, the first thing you'll notice, apart from the warm welcome from the reception team, is how colourful and fun the clinic is with vibrant artwork and striking furniture – you'll even forget you're here for a procedure if it wasn't for the treatment chairs and cosmetic machinery.
We headed downstairs to test the first non-invasive face sculpting treatment, from the company that brought us EMSculpt; EMFace works wonders, the way it restores collagen and elastin for a younger lifted look minus any needles. With so much hype and celebrity endorsement around EMFace at the moment after just launching in the UK earlier this year, we were eager to get those famous EMFace sticky pads on to our face. The treatment starts by attaching the grounding pad to your back, and the applicators were then taped to your forehead and cheeks and all you have to do is relax for 20 minutes and just let the machine do its magic – using a combination of high-intensity facial electrical stimulation) and radiofrequency movements that simultaneously treat skin and muscles. Results can take up to four sessions and optimnal results can take 90 days after your last session, but after one session you could definitely notice lifted cheekbones and lines had softened.