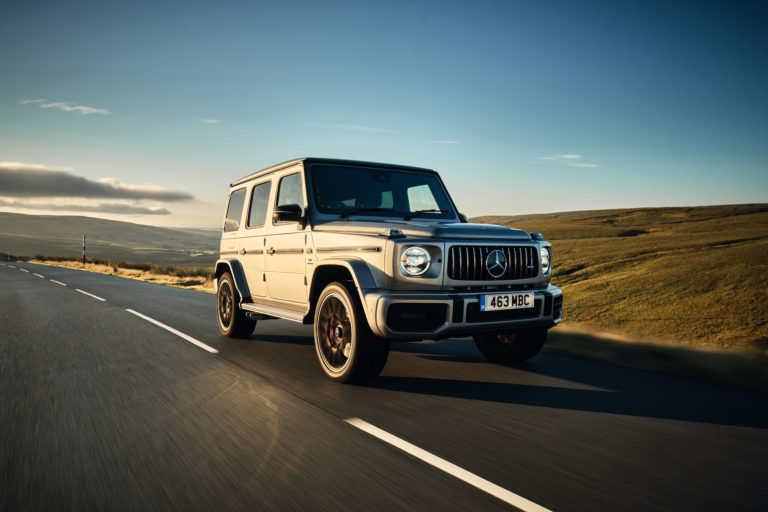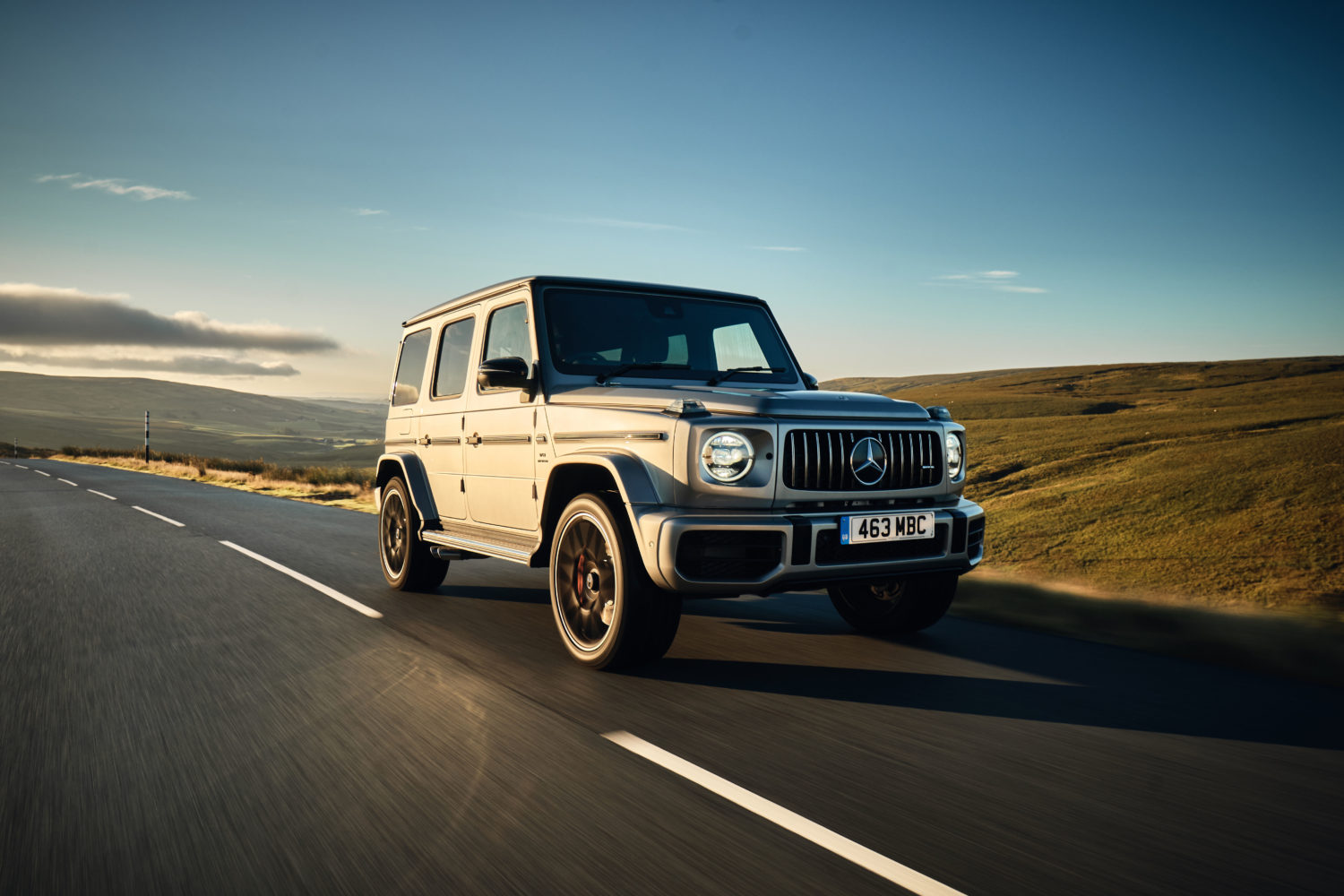 The Mercedes Mercedes-AMG G 63 is a modern icon. We dare you to find a car that will turn heads as fast as this beauty. In fact, whenever the Mercedes-AMG G 63 shows its majestic face, it is met with sheer awe.
Mercedes are renowned for exceptional quality and innovation but the G 63 is in a wonderful world of its own. This beautiful monster has iconic features, such as the AMG-specific radiator grille and 22-inch wheels that lend this legendary figure its extrovert appearance. Inside now expense has been spared, the Mercedes-AMG G 63 offers passengers more space with supple nappa leather interiors with rhombus-shaped quilting. With diverse on-road and off-road drive programs, the AMG Driver's Package and the AMG Performance exhaust system make every journey a sheer pleasure. The newly developed AMG Ride Control suspension and the speed-sensitive sports power steering marry exhilaration and comfort. Unleash the 4.0-litre V8 biturbo engine and feel your pulse race as the earth flies by you.
The Mercedes-AMG G 63 harmoniously combines passion, perfection and power. Expect jaws to involuntarily drop and eyes to widen at every turn. When you are behind the wheel of a G 63, every drive feels like a victory.
@mercedesbenz
mercedes-benz.co.uk