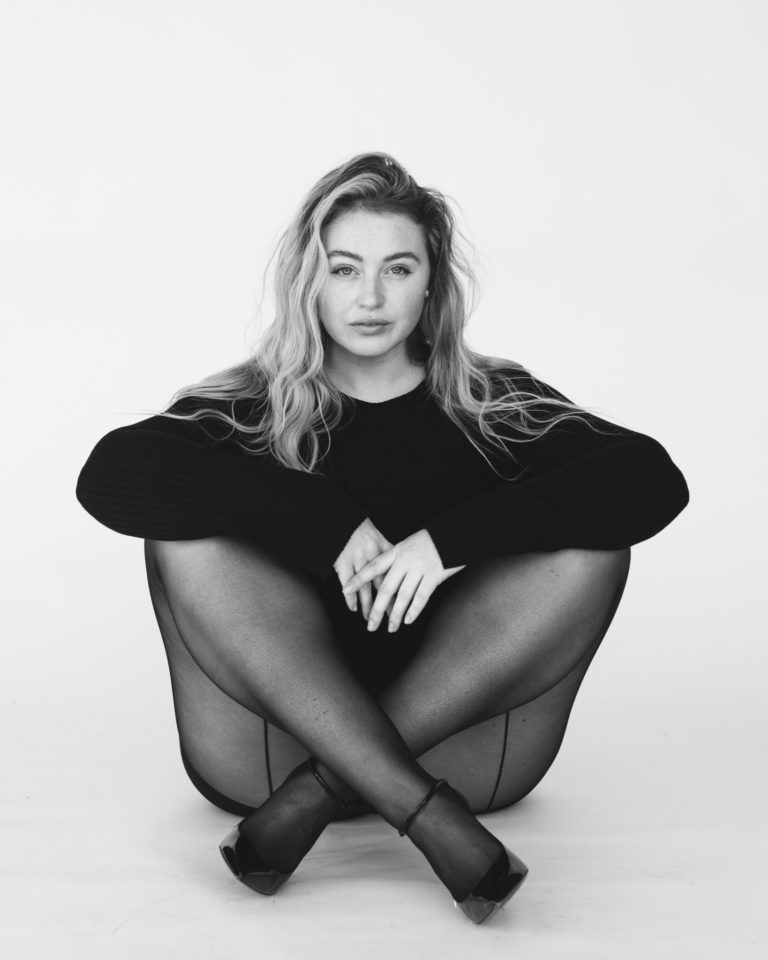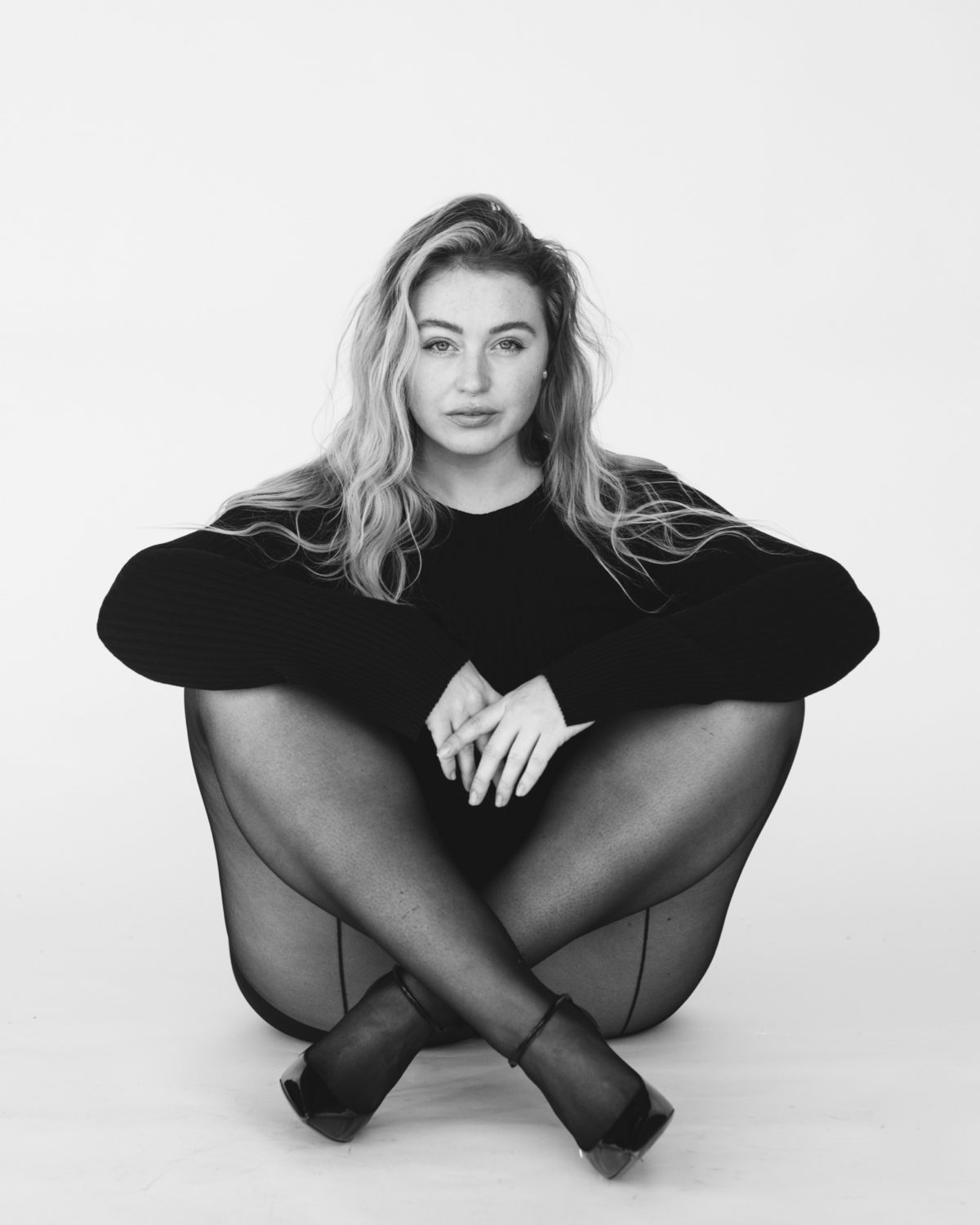 Iskra Lawrence is a model, entrepreneur, and investor. She has been recognised by Forbes in the prestigious 30 under 30 list. As well as her successful career as a model which has seen her work with L'Oreal, Aerie and as a regular on the catwalk at New York Fashion Week. She is also an ambassador for L'Oreal Princes Trust and the National Eating Disorder Association (NEDA).
Iskra has spent her career challenging the industry for perpetuating unrealistic and dangerous standards of beauty and in doing so has revolutionised the fashion and beauty industry.
Iskra spills her beauty secrets…
What is your morning skincare routine like?
I'm always wishing I had more sleep so I start off drinking some water and splashing my face if I use a product like Ole Henriksen Dewtopia. Then I follow with a moisturizing toner from Face Reality and I also love Caudalie Vinoperfect Concentrated Glycolic Essence.
Straight away, whilst my skin is still damp I use a serum like Ole Henriksen Banana Bright™ Vitamin C Serum. After I apply it, I wait 5 minutes or so whilst I brush my teeth and follow with a light moisturizer, I love Naturiums Multi-Peptide.
Then I wait another 5-10mins (I usually use get dressed during this time) then finally I apply an SPF. My fave one that doesn't break me out is from Face Reality and if I want some coverage I love EltaMD or Ilia Skin Tint.
Do you remember your first fragrance and why you chose it?
Britney Spears' Curious! I was maybe 13-years-old and a HUGE Britney fan. I loved it and had it in the spray and solid and a highlighter – I couldn't get enough haha.
What is your signature fragrance now?
I actually took some time off of fragrance whilst I was pregnant and honestly kind of forgot. It was only in the last few months I remembered fragrance and it's made it feel so so special. I love Phlur Anoranza for day and Tom Ford Black Orchid for evenings.
What was your first experience with makeup?
I vividly remember my mom's red lipstick and smearing it all over my face! It was so so fun. Then I got a doll head for Christmas, I did her hair non-stop and tried different makeup, that got me really into beauty.
What or who makes you feel beautiful?
My partner makes me feel beautiful because he compliments me more on who I am than my looks. My work ethic, creativity and kindness. That makes me feel beautiful.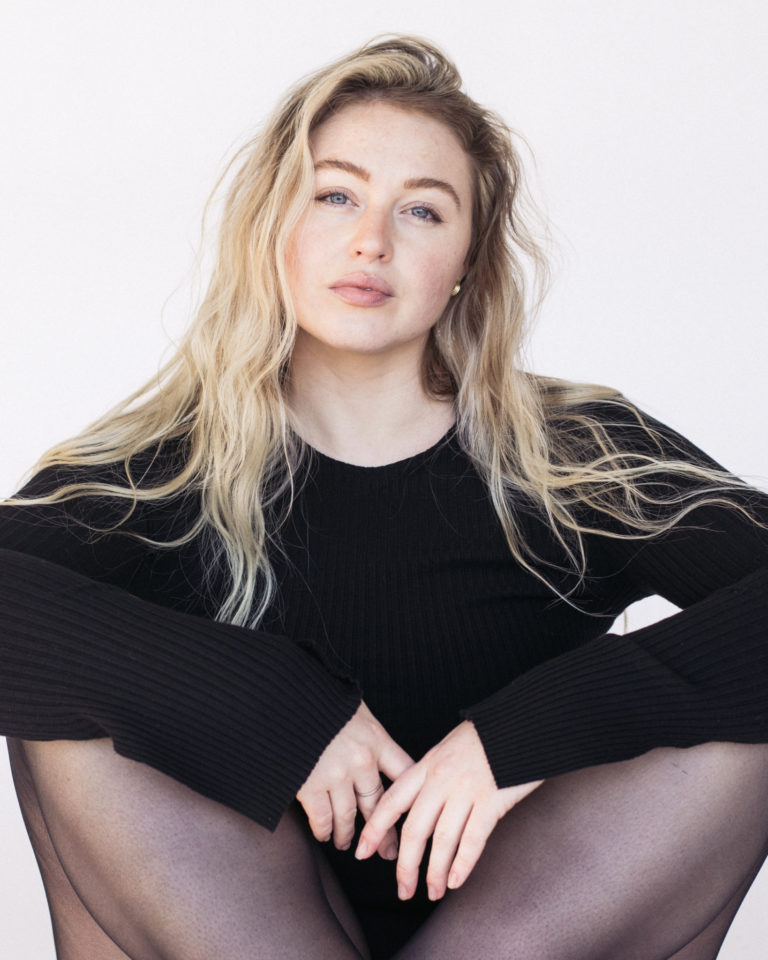 Do you have any beauty regrets?
Dying my hair silver grey, it was literally cute for 3 days maybe? Then the dryness from over bleaching had my hair snapping off and I had to get it dyed back about 2 weeks later for work and it was super hard to get the green tinge out. I had to co-wash for nearly 6 months, avoid heat and do all the things to try and get my hair healthy again
What beauty products can you not live without?
Acids! I cannot believe it took me till 30 years of age to truly know their power and how to properly incorporate them!
What is your evening skincare routine like?
I always double cleanse – I love Naturium Oil Cleanser then my Face Reality Gentle Gel Cleanser. Next a gentle toner like the moisturizing one from Face Reality or I love Caudalie too.
Whilst my skin is still slightly damp that's when I apply an acid (mandelic or latic are my faves) let that dry and try to wait at least 5 minutes. I usually use this time to brush my teeth or apply hair growth serum to my scalp (better not younger) and I'm obsessed with putting Kerastase Blond Absolu overnight recovery treatment on my ends. It's literally stopped me from getting split ends!
I then dampen my face with a spritz of water or moisturizing toning spray and finally apply a super moisturizing cream like MAKE Beauty Super Cell or Sunday Riley ICE Ceramide Moisturizing Cream. I usually use an eye cream (but sometimes I forget) I really like Ole Henriksen Wrinkle Blur.
What is one piece of beauty advice that you would pass down to the next generation?
Be gentle and kind to your skin. I used harsh drying products and said negative things about my broken out skin for years – neither were beneficial. Cleaning, hydrating, gently exfoliating and most importantly SPF are key. And of course it all starts from the inside – nourish and hydrate your body and your skin benefits too.
How do you think social media has changed attitudes to beauty?
I think it simultaneously diversified our idea of beauty but also created trends that feel far more pressurised as the social media comparison is 24/7.
I love to find inspiration and have resources from global influencers on their beauty routines but also find I can get overwhelmed by all the unique advice (especially on TikTok where someone says don't ever do this and the next video someone is saying you should do it it's changed my life).
I just like to remind my community to never compare themselves to anyone or anything they see online – we have to find our self worth outside of social media IRL.