NADINE MERABI Bridal Resort incorporates 29 white bridal resortwear designs, all brand new. This collection includes a sequin, beaded, satin and swim story along with a selection of 7 stand-alone breath-taking designs, with 2 versatile accessories perfect for a bride on vacation.
The beaded story incorporates intricate handcrafted beadwork. The HALLIE White Jumpsuit features a sequin beaded pattern that cascades down the piece with an intricate stretch clear beaded trim. The SKYLA White Mini dress and GRACIE White Maxi Dress are both designed with a shimmering linear pattern.
The final piece in the beaded story is the CASSANDRA White Maxi Dress, designed with hand-embellished sequins and beads that form individual sparkle-enhancing flowers that cascade down the entirety of the garment. SKYLA, GRACIE and CASSANDRA include a complimentary detachable tonal slip dress available in either light nude or dark nude.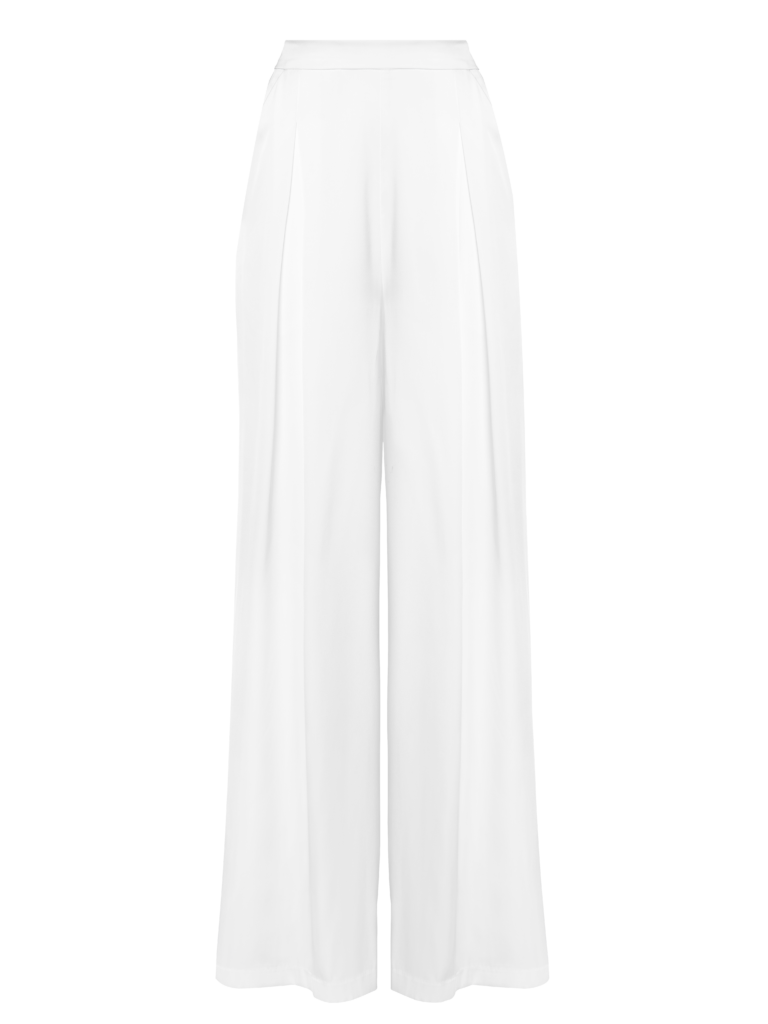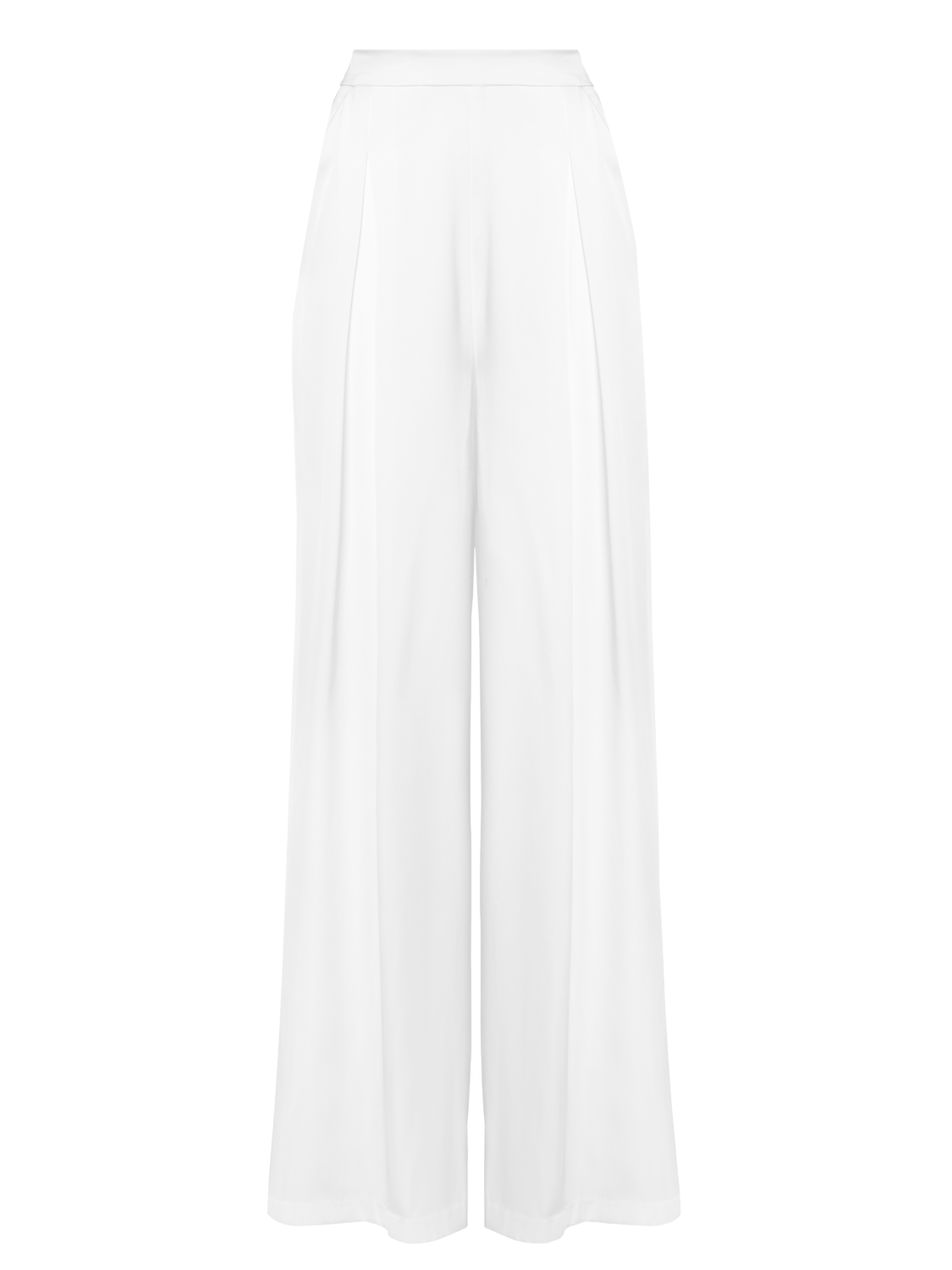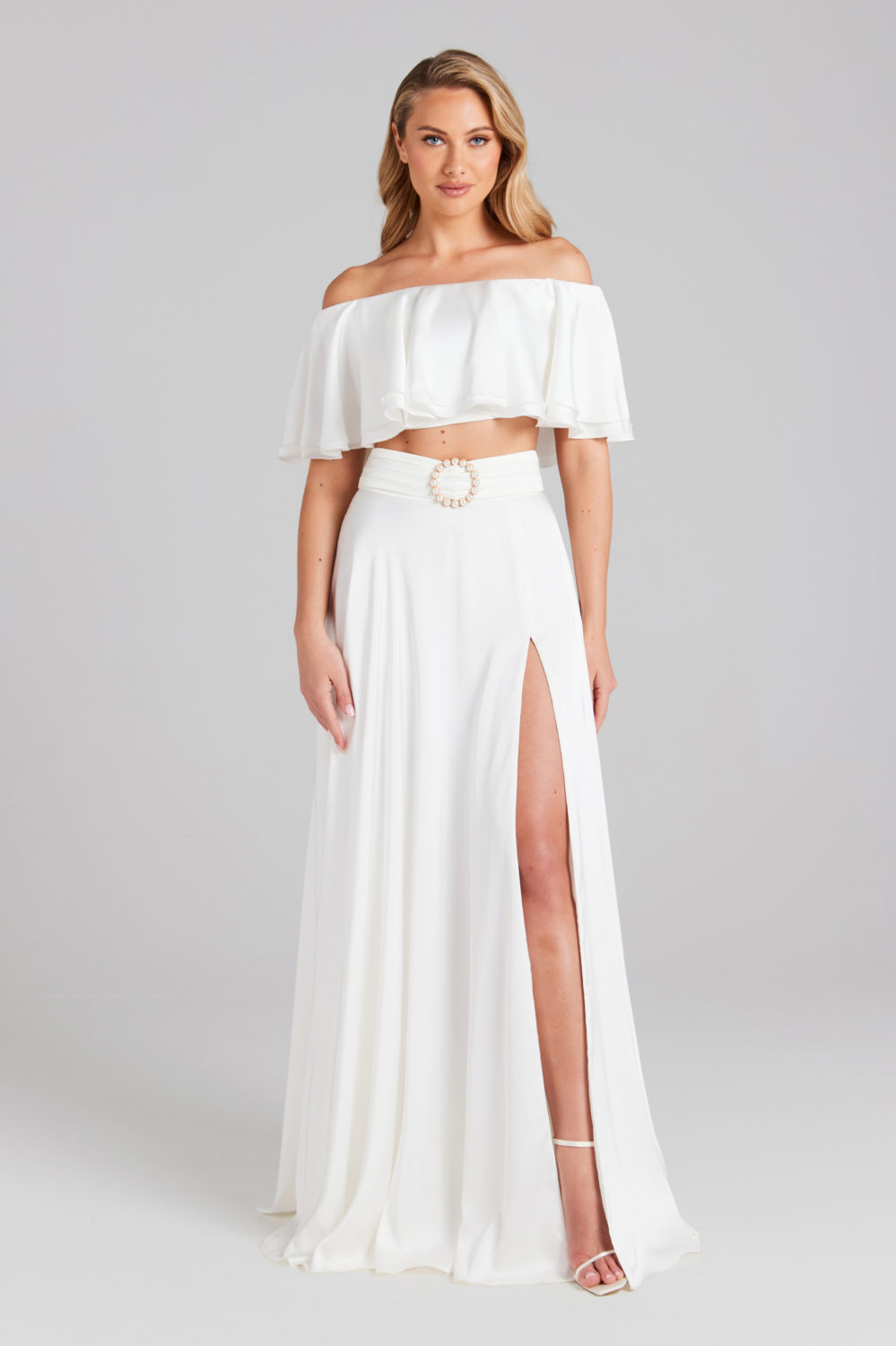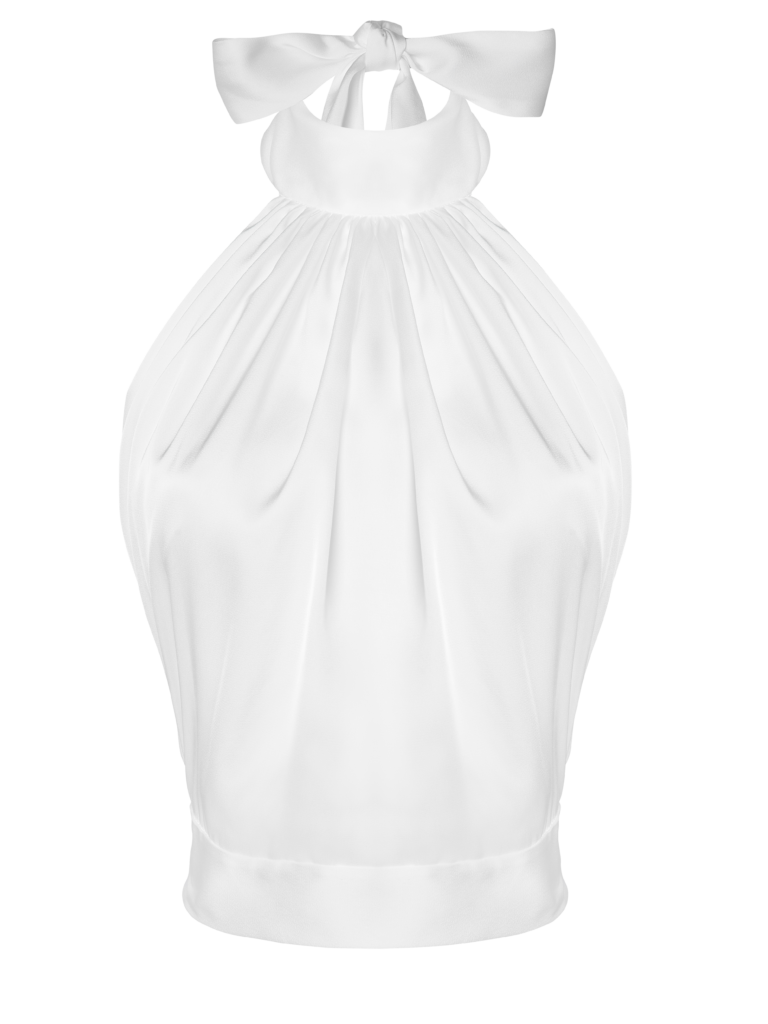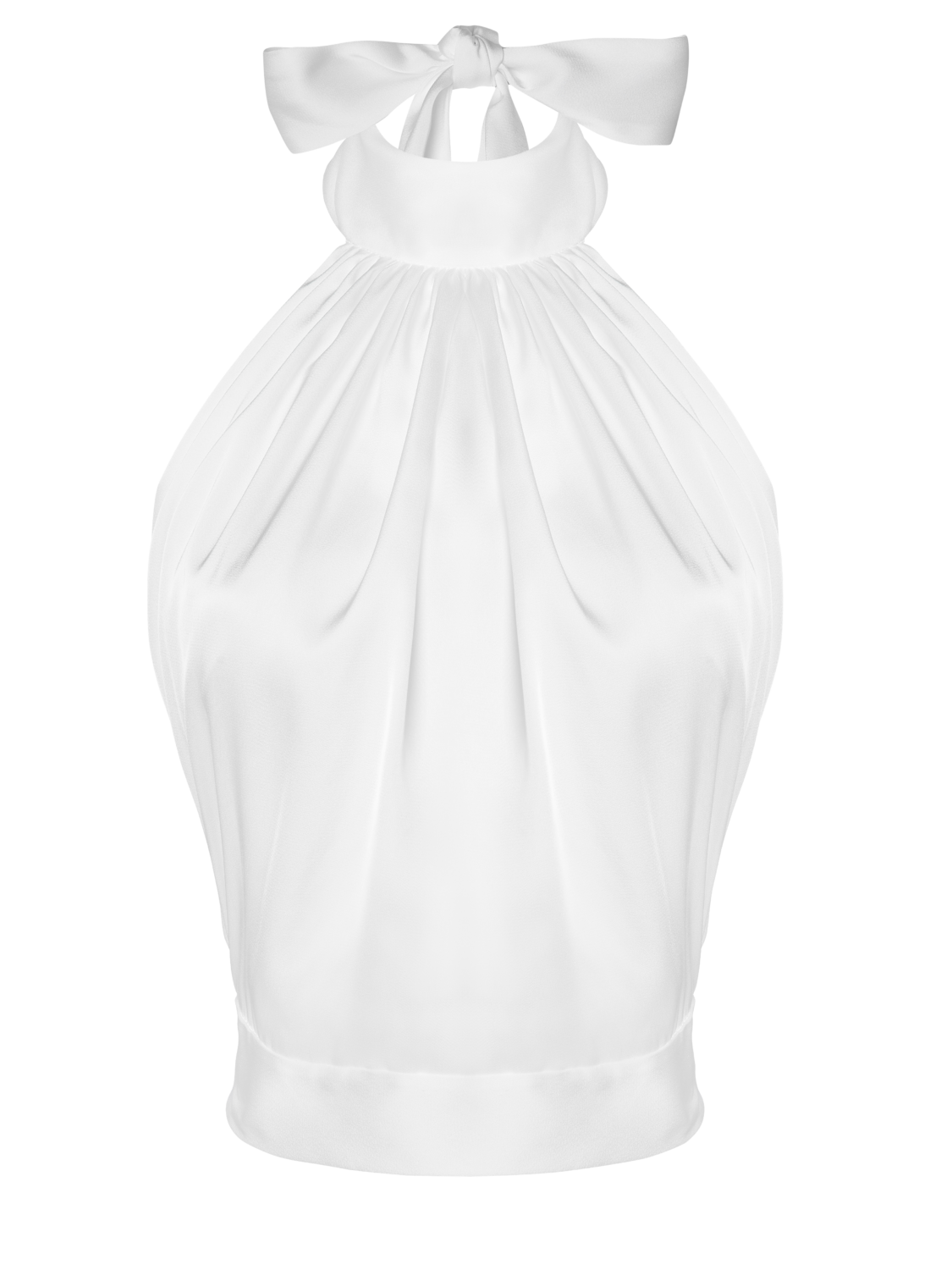 The VICKY White Tie Top, KERRI White Top, NICOLA White Shirt, DANIELLA White Trousers, JOSEPHINE White Off-the-shoulder Top, JOSEPHINE White Maxi Skirt, LORENNA White Dress and NADINE MERABI Headscarf are part of the satin story. Each piece is sleek and sophisticated.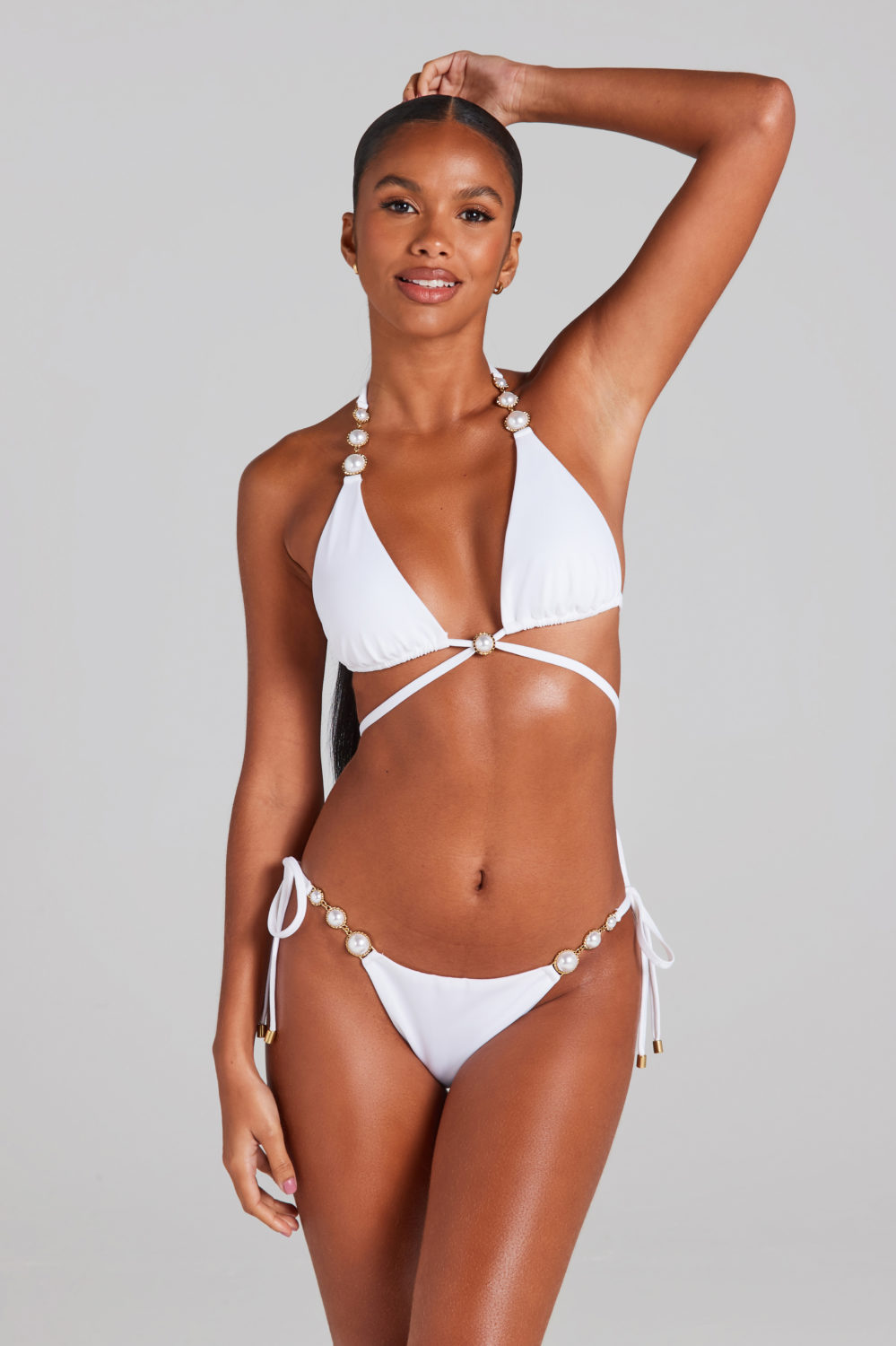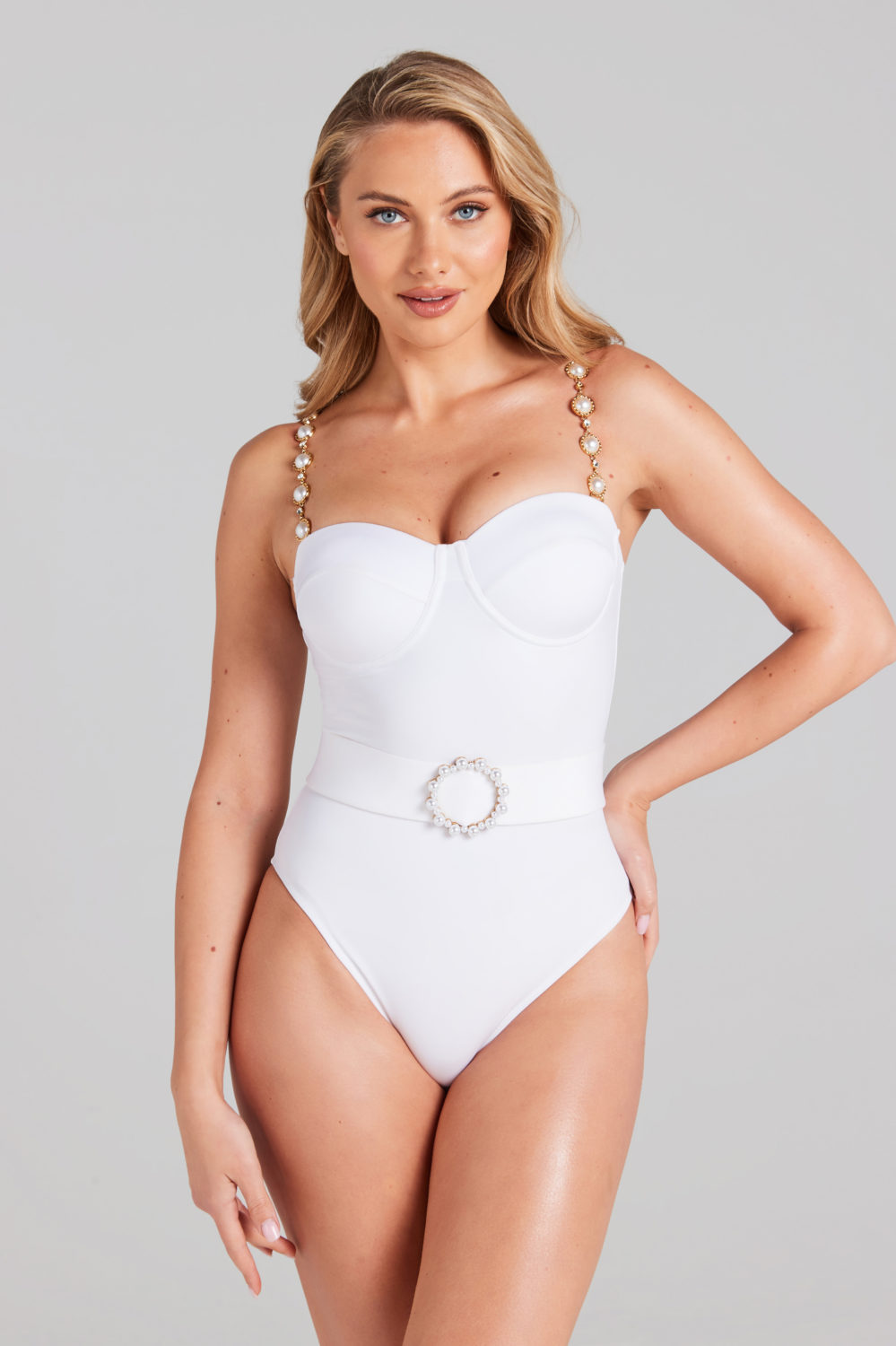 The swim story consists of the LORI Bikini Crossover Top and Low-rise Bottoms, both featuring handcrafted gold-plated pearl detailing. The GISELLE White Swimsuit features detachable straps with handcrafted gold-plated pearl and Swarovski crystal detailing, a circle gold pearl buckle and NADINE MERABI branded gold plate detailing. The LORI Bottoms also feature the branded gold plate detailing to the back. The swimwear is crafted from lycra like the KELLY White Skirt. The SERENA White Kaftan is designed from signature chiffon in a kimono shape with a statement square gold pearl buckle.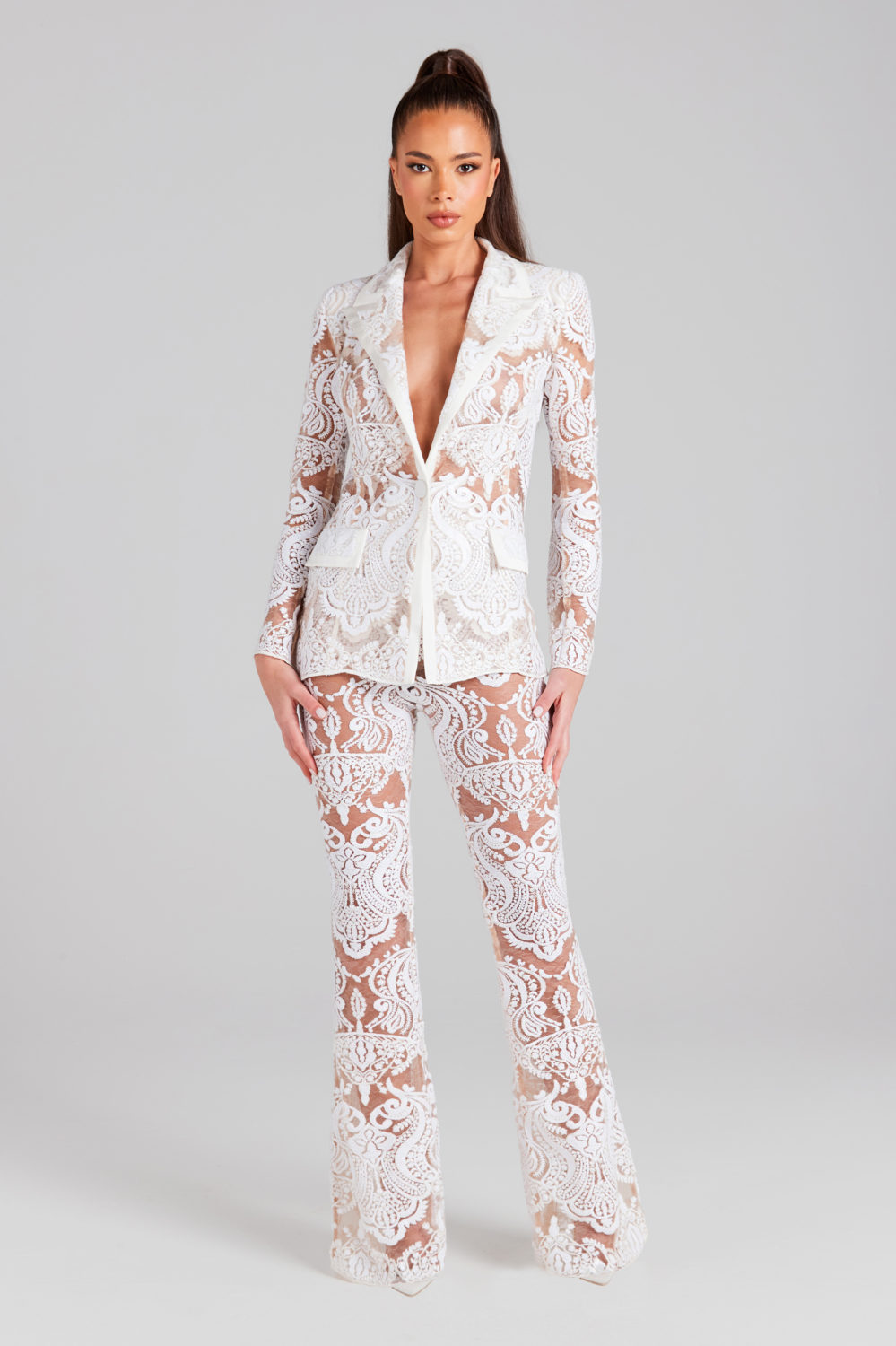 The final 7 stand-alone pieces are the MILLIE White Mini Dress designed with 3D floral appliques, sheer mesh lining and a high neck. The PIPER Jacket, to be worn with the trousers or shorts, features sequin embroidered lace mesh with a statement oriental pattern that cascades down each piece with a sheer nude mesh lining that breaks the pattern. Both the KATE White Maxi Dress and KYLA White Maxi dress are crafted from luxury stretch jersey.
A resortwear collection designed to be worn when vacationing, celebrating your bachelorette, wedding abroad and honeymoon is available online at NadineMerabi.com