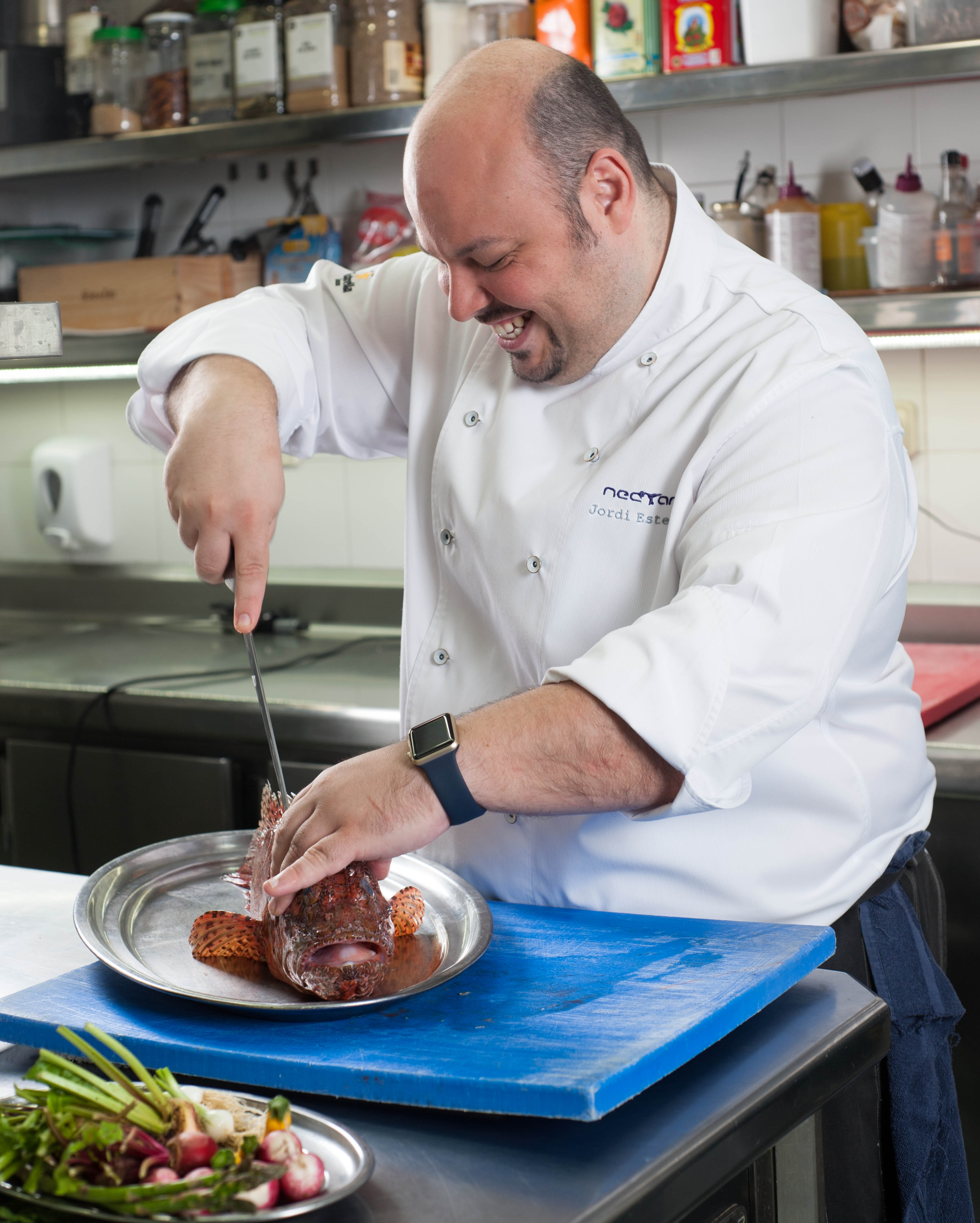 One of my favourite ways to while away the time in Barcelona is to utterly immerse myself in its local food and tapas culture. This is a culture so strong that it permeates to the deepest level of the Spanish way of life, whereby good food of excellent quality is truly of paramount importance from dawn 'til dusk. From the spectacular rough hewn chunks of succulent iberico ham at La Boqueria market just off La Rambla, to the garlic caked patatas bravas served in terracotta bowls at the bars down in the Gothic quarter, finding simple but irresistible light bites in this vibrant city ain't so hard. But, whilst I'm an outspoken advocate for the appreciation of the simple things in life – I'm simultaneously a sucker for the extravagant and the luxurious.
It was with a view to exploring further this latter side of my culinary Dr Jekyll and Mr Hyde persona that I made my way to Nectari restaurant, located at 28 Carrer de València. Nectari proudly boasts a Michelin Star which it was awarded back in 2012, it has defended it fiercely year in, year out, from that moment onwards. Head Chef Jordi Esteve's virtuoso performances in the kitchen earned it, and my god does this restaurant deserve it.
Jordi Esteve studied his art at the globally renowned Hoffman School of Hospitality in Barcelona, which has in turn produced several internationally recognised gastronomic gurus. Jordi also cut his teeth working at both El Girasol in Moraira, Alicante which holds two Michelin stars, and L'Ambroisie in Paris, with a modest three Michelin stars. Jordi Esteve's own style is a playful and innovative take on Mediterranean classics but with a sleek and contemporary perspective designed to keep Nectari forever forward-facing and progressive, never fusty, dusty and old fashioned.
He is extremely passionate about the quality of the ingredients he uses and about supporting local producers and growers. He is also passionate about warm welcomes as I discovered upon arrival, whereby Jordi emerged from the kitchen to earnestly note that he hoped I would enjoy what he had in store. Based on Jordi's highly impressive curriculum vitae alone, I was pretty confident that his well-wishes would come true.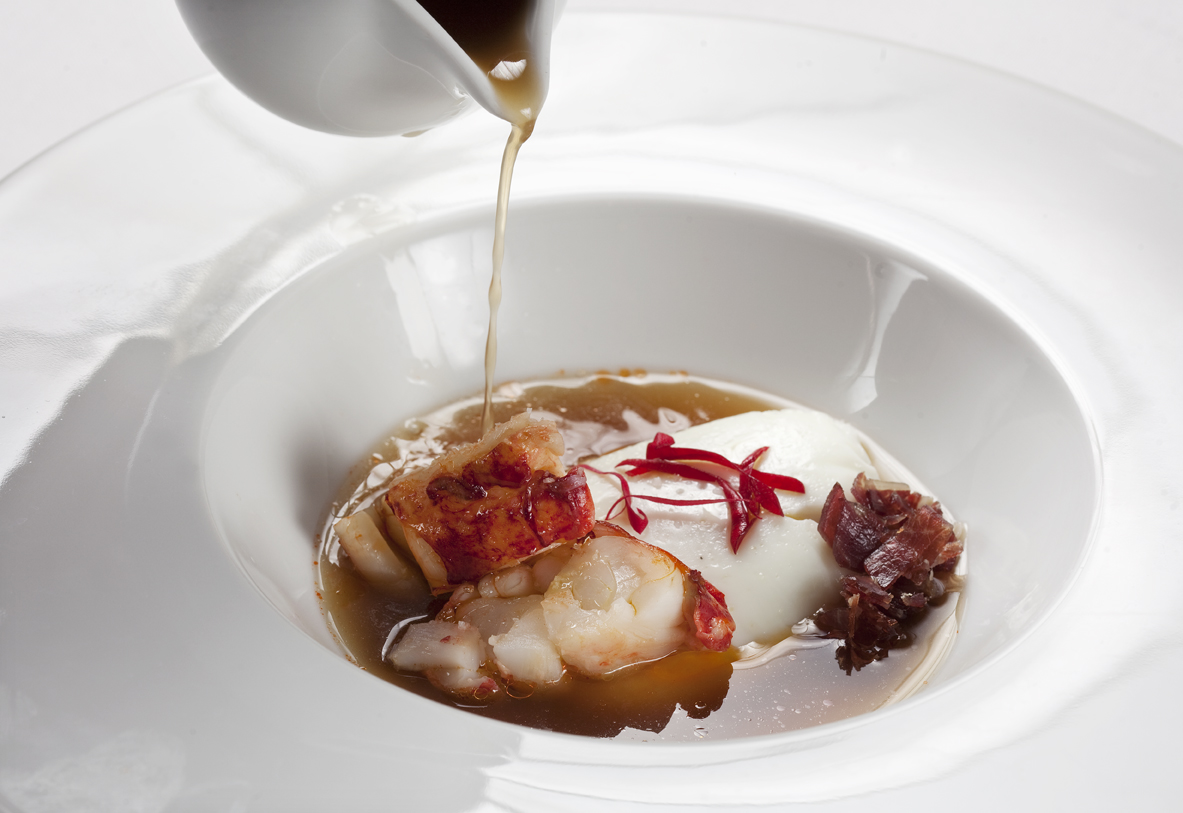 Nectari as a venue is simple but welcoming, dark granite flagstones beneath your feet and cosy plum-coloured painted masonry surrounding you. Sitting down as the sea of crisp white table-linen comes up to meet you is the equivalent of buckling up for a drag race in a smoke-belching muscle car: utterly exhilarating. As Jordi made his way back behind the scenes I was given a pithy overview of what I was to try that evening, namely the Nectari signature tasting menu, which would capture the very best of the restaurant's modern mediterranean offering along with a sumptuous range of paired wines.
I tried to maintain my poker face but could feel my toes wiggling gleefully in my shoes in pure anticipation. What emerged from the kitchen over the following two hours (I'm not one to rush those finer things in life) was unutterably divine. I dove right into the Tavascan trout tartar, pausing only for breath at the gazpacho with lobster and caviar which followed. Wave after wave of sublime dishes emerged, though additional special mention must be made for the rack of local lamb with smoked aubergines which was something which will haunt my dreams for years to come. The paired wines were impeccably chosen, from the first chilled glass of the Nectari Brut Cava all the way through to the closing, sweet muscatel.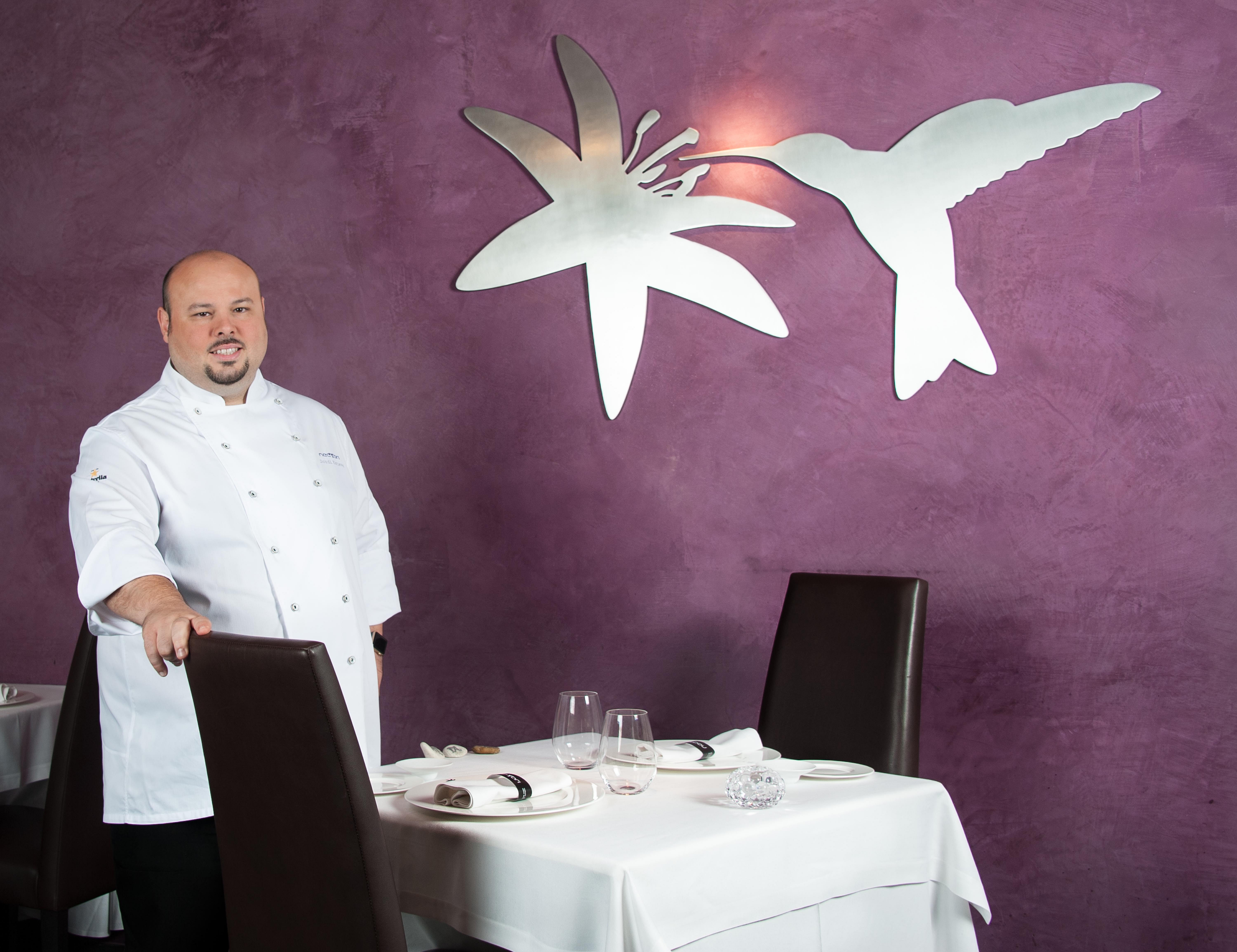 Jordi returned with a hopeful expression as the last drops of wine were drained from my glass and the tiny plate which had been home to four perfectly constructed Petit Fours was whisked away. I fixed him with a gimlet eye and stated clearly, and truthfully, that it was 'maravilloso'. I didn't know the Spanish for 'a meal fit for a king' so I simply rolled my eyes to the heaven and made a 'we are not worthy' hand gesture, which did the trick as Jordi burst into a beaming grin.
Nectari has plans for expansion and Jordi's eyes hover on Asia, exciting growth for his brain-child. The restaurant is one of Barcelona's real gems, and most certainly isn't to be missed. My only suggestion; clear your schedule, because after a meal that sumptuous you won't be doing anything even vaguely strenuous for quite some while.
Nectari
Carrer de València, 28, 08015 Barcelona, Spain