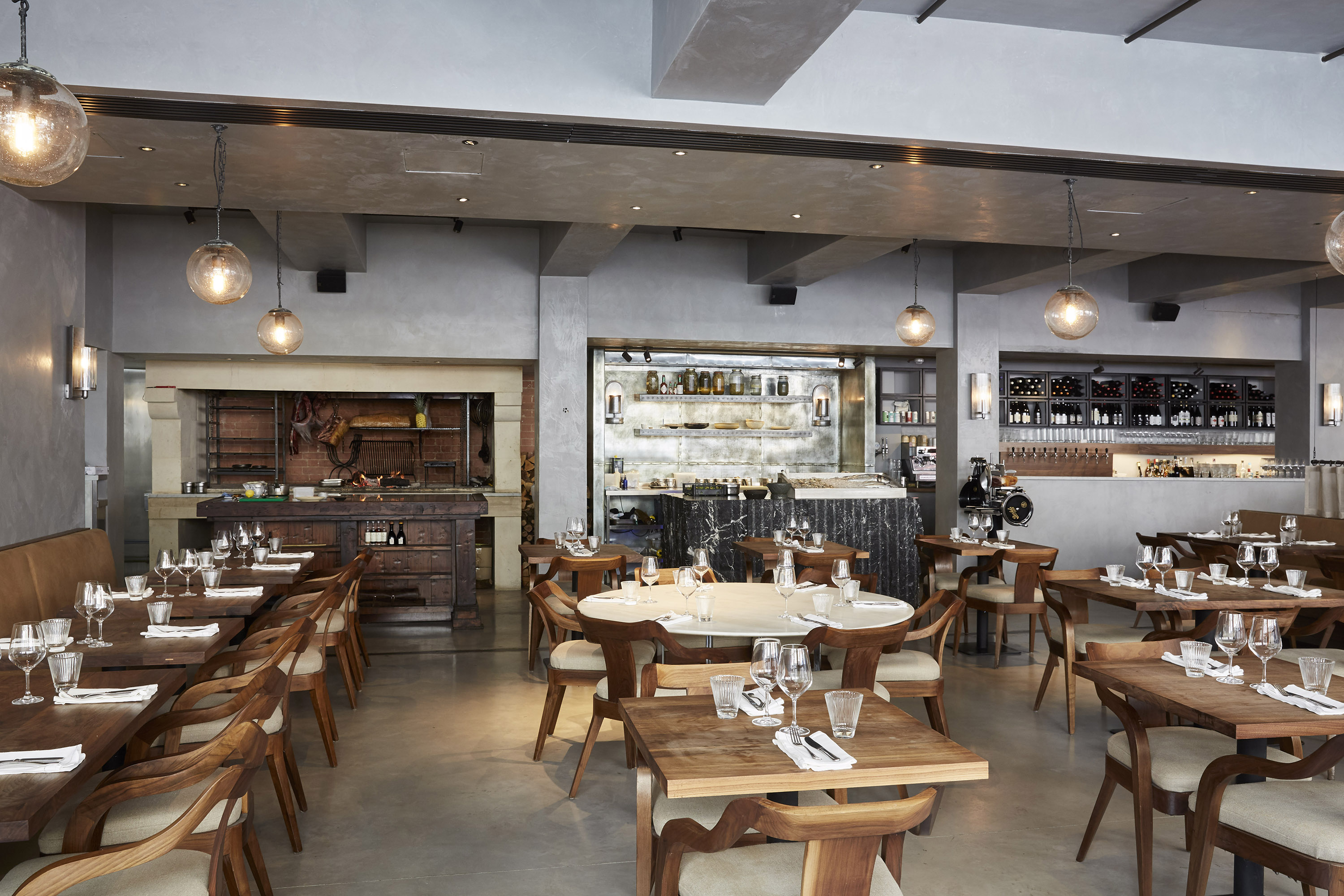 Some may put St Leonards into the "Modern British" pigeon hole but I would describe it more as cutting edge British. Tucked away on Leonard Street in a sea of bars and art galleries, the St Leonards formula of quality and simplicity brings maverick home cooking to Shoreditch.
You can feel the stamp that experienced Chef Patrons Jackson Boxer and Andrew Clarke have put on St Leonards the moment you walk in. Décor is understated with comfortable wooden tables and polished concrete. These elements allow us to focus on the raison d'être – two theatrical open kitchens where the magic happens: the ice bar and the fire hearth. If you want to watch oysters being shucked and feel the comforting heat of the fire, ask for table 31.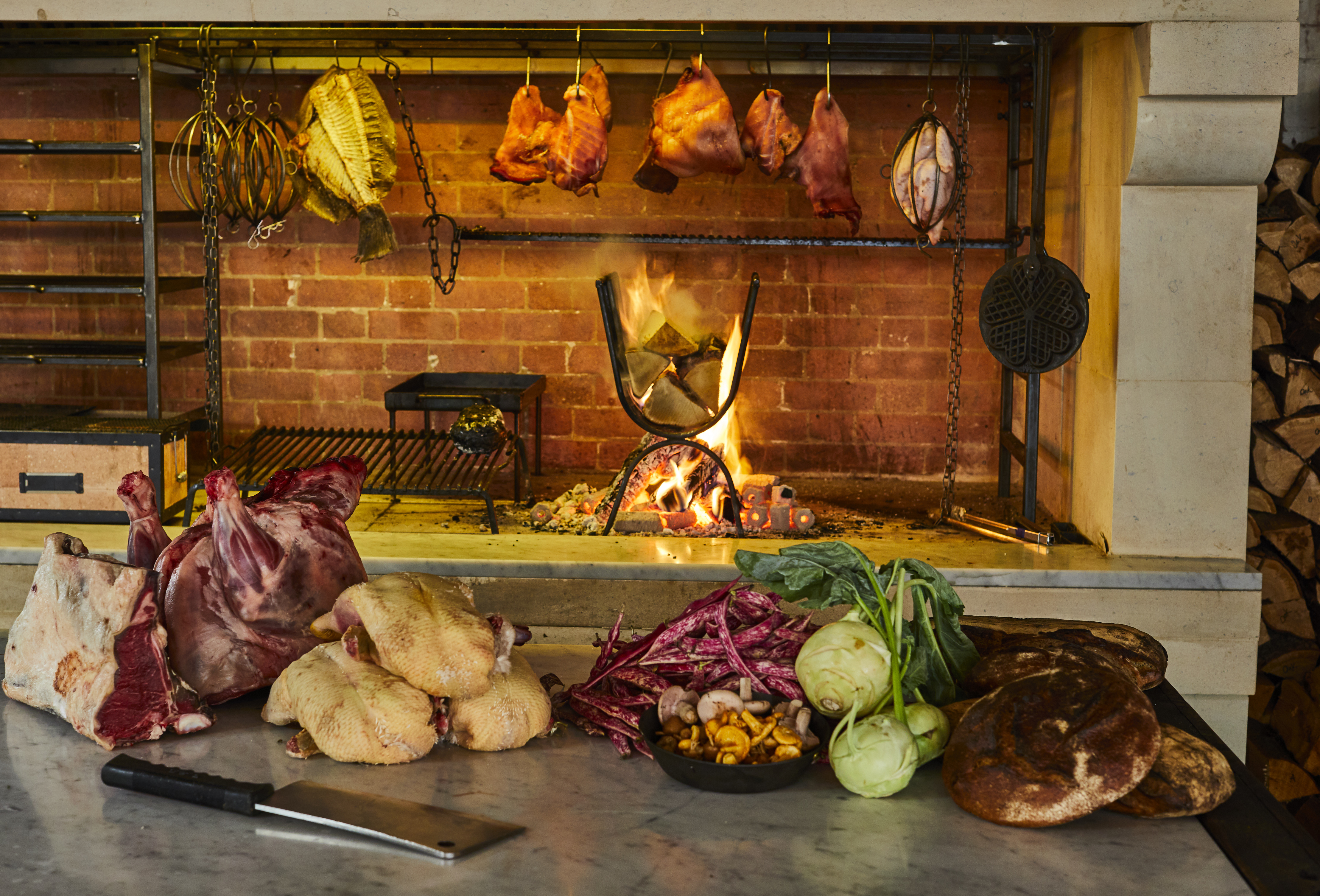 Before the main event, we headed to the bar where house cocktails are expertly made by a white coated bar team. We tried a grapefruit juice (freshly squeezed on order) and a Harvard – a curiously herby mix with two cognacs and orange bitters. There is also a 200 strong wine list.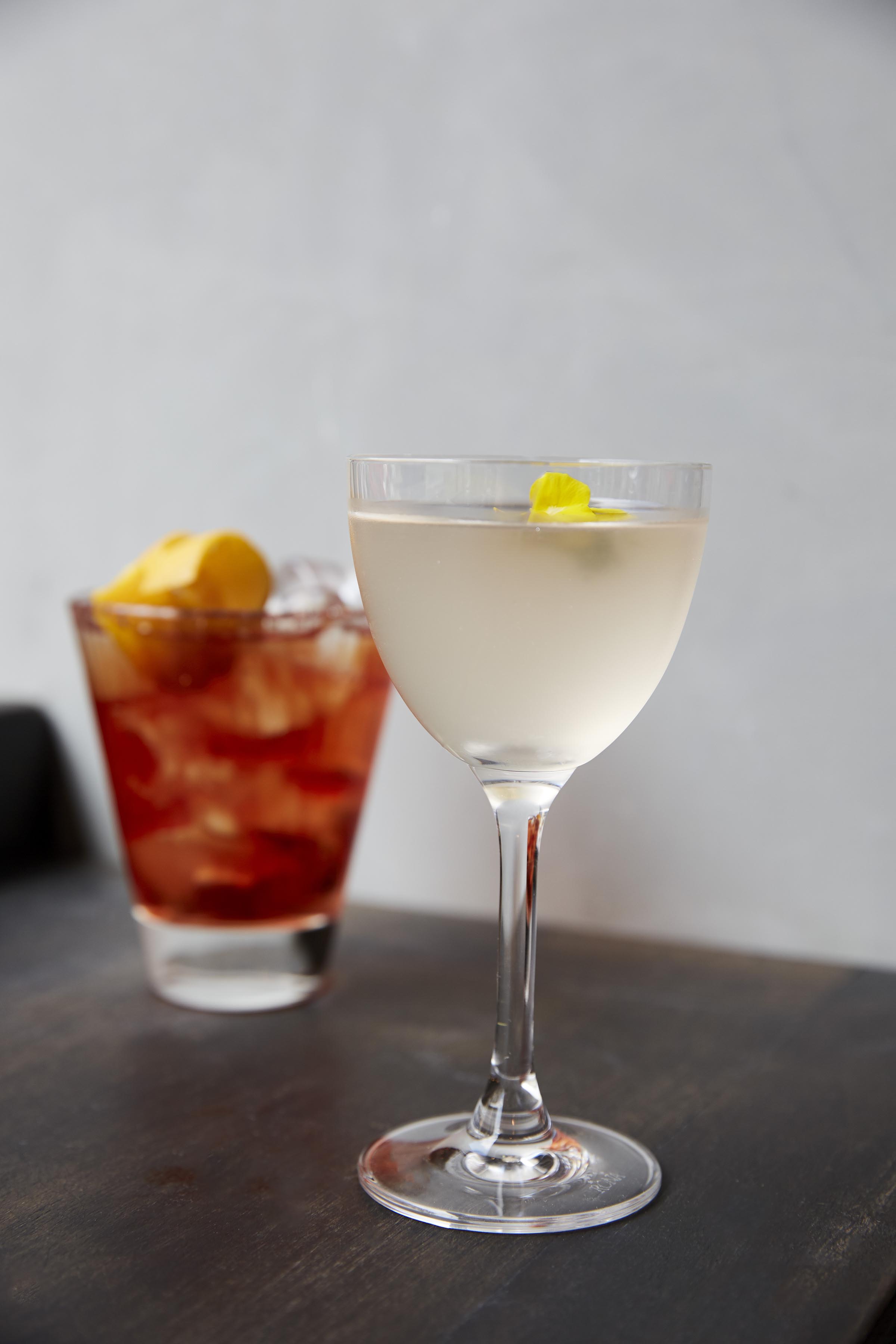 The sharing style menu is bold, focusing on flavours whilst showcasing intriguing dishes from the fire and ice. It's important to remember that the menu will change every day according to what is fresh. My advice is to pick 2-3 dishes from each section but you mustn't forget the brilliant side dishes.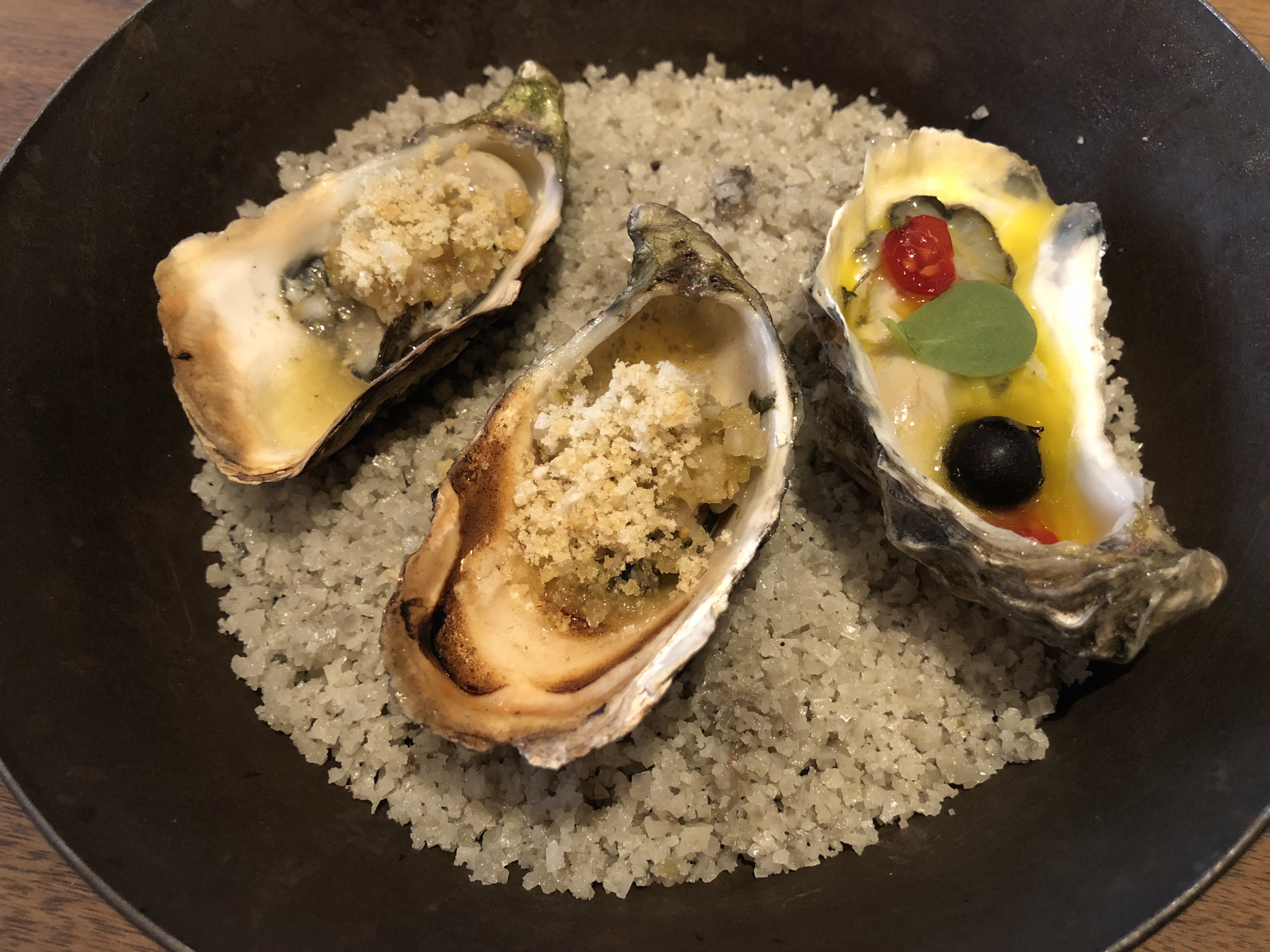 From the small plates, a smoked eel and foie gras custard worked on many levels. A foie gras rich set custard is adorned with tender eel topped with pork rinds that had the crunch of a naughty prawn cracker – a total riot of moreish flavours.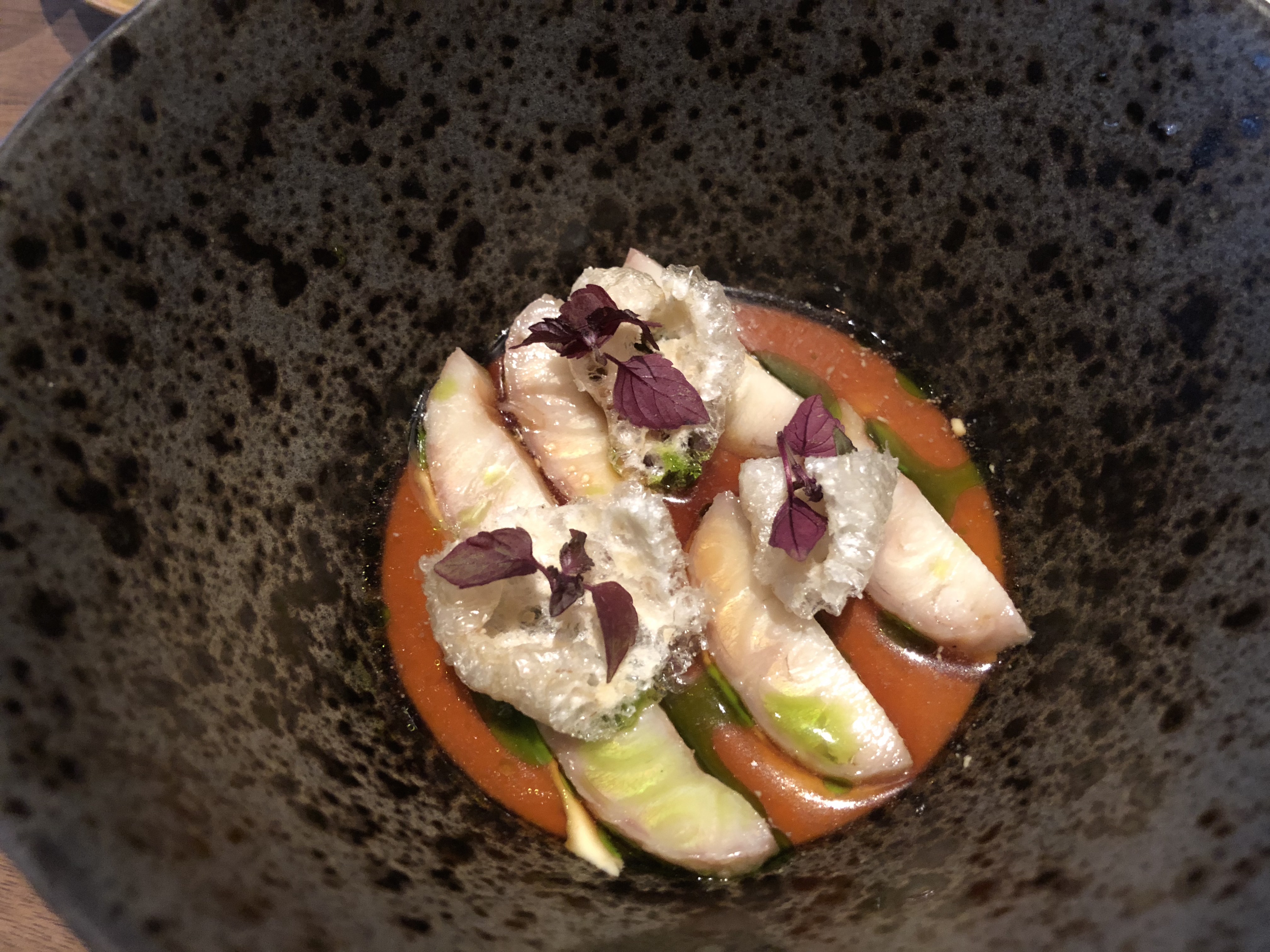 The wood burning hearth fire offers a wide range of dishes from smaller flamed oysters to a whole duck. The vegetable plate also receives the fire treatment with vegetables grown on Chef Andrew's family farm in Sussex. The hake we ordered had a wonderful smoky taste as we fought over who would eat the salty, earthy skin.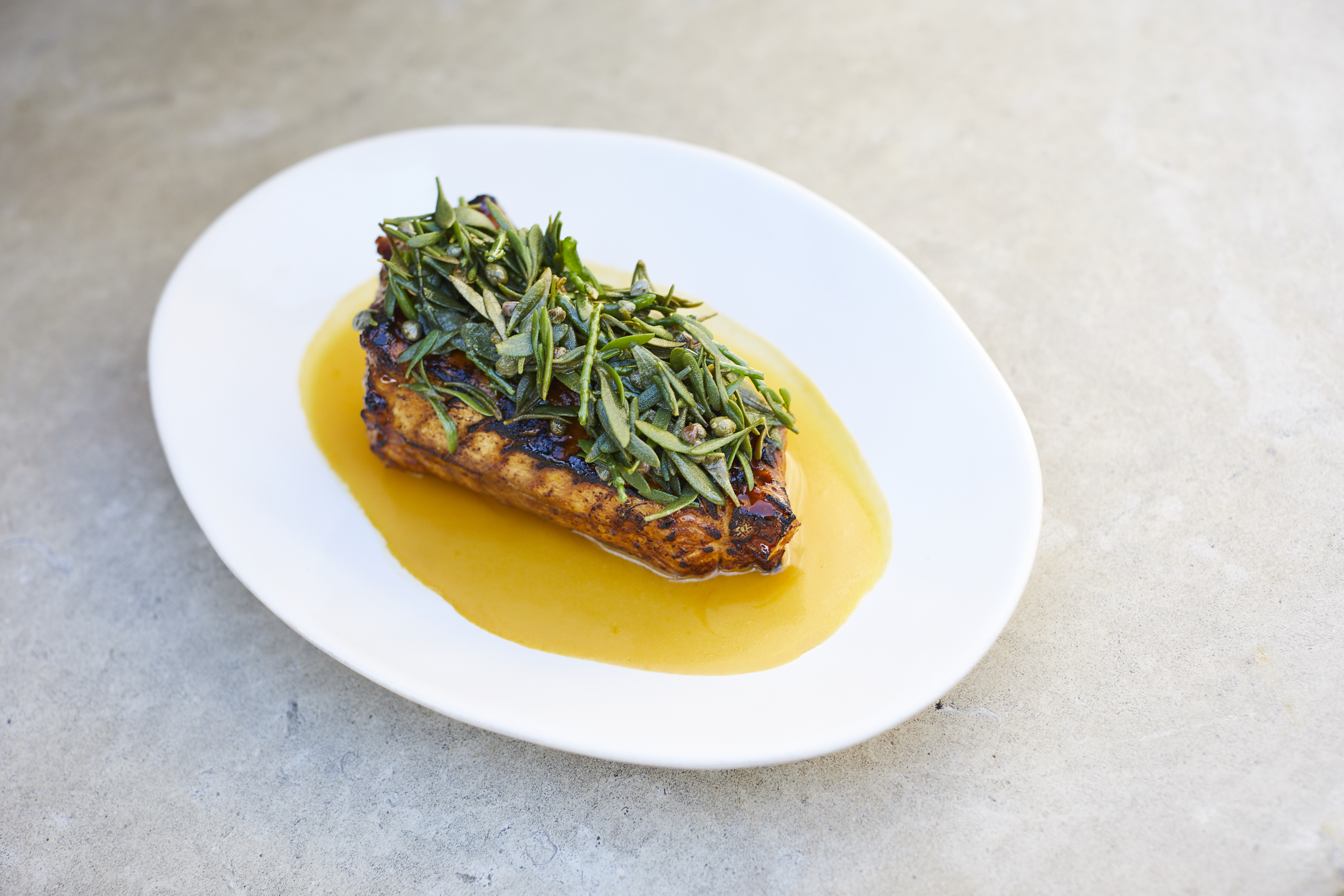 Side dishes made my five a day mission a lot easier today. The humble hispi cabbage is dipped in pork fat (because why not?!) and blackened so the outside was crispy and the inside silky smooth then topped with a Chinese inspired XO crumb. Sprouting broccoli were all covered in rich ham knuckle and smoked chilli – this created an umami like taste and was almost a meal in itself. Don't leave without trying the salt and pepper fries.
Saint Leonard (of Port Maurice) once said, "What graces, gifts and virtues the Holy Mass calls down." A visit to St Leonards is a lot like Holy Mass but with the flavours taking centre stage at the fire and ice altar. The raw ice bar dishes followed by offerings from the hearth is a combination that not only works but a gift that keeps changing every time you visit.
St Leonards
70 Leonard St, London EC2A 4QX