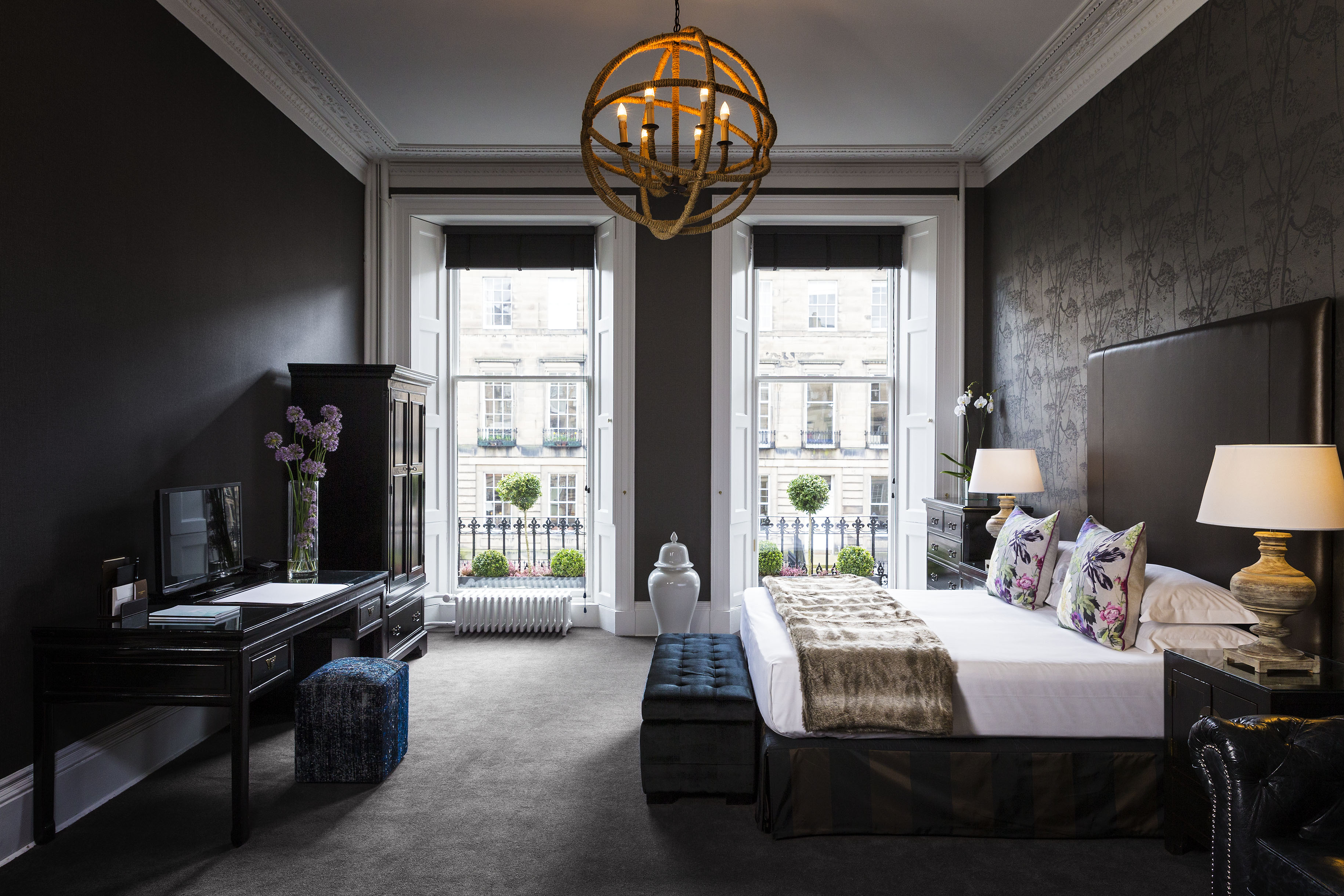 There is an undeniable romance to Edinburgh's New Town. Ourblack taxi flew along the majestic cobbled streets, around picturesque squares full of imposing listed townhouses with pastel coloured doors and vast gold knockers.
On Gloucester Place, in one of the picture perfect rows of Georgian townhouses Nira Caledonia is nestled. The 28-bedroomed, double-fronted property looked as though it has come straight out of the pages of Mary Poppins. A blonde woman in a tartan minidress and black knee-high socks was walking a Dalmatian along the street, she smiled warmly in my direction as the taxi door swng open.
The five star Nira Caledonia is predominantly decorated in a rich palette of black and gold. I ascended the gilt staircase and approached a vast white door, 'Gloucester Suite' was emblazoned on a gold plate.
The 'Gloucester Suite' had the romance of a Parisian apartment, with two floor-to-ceiling sash windows, each with its own black metal balcony that was decorated with red flowers.
The bed was as soft as a cloud and decorated with plush lilac pillows and a fur throw. I sunk into the white duvet. The ceiling featured original intricate plasterwork and a magical ceiling rose that I couldn't take my eyes off of.
The spacious bathroom was equally stunning, with a mirrored wall and a Jacuzzi bathtub. It was there that I lay later that evening, soaking in the bubbles, the body jets massaging me from head-to-toe.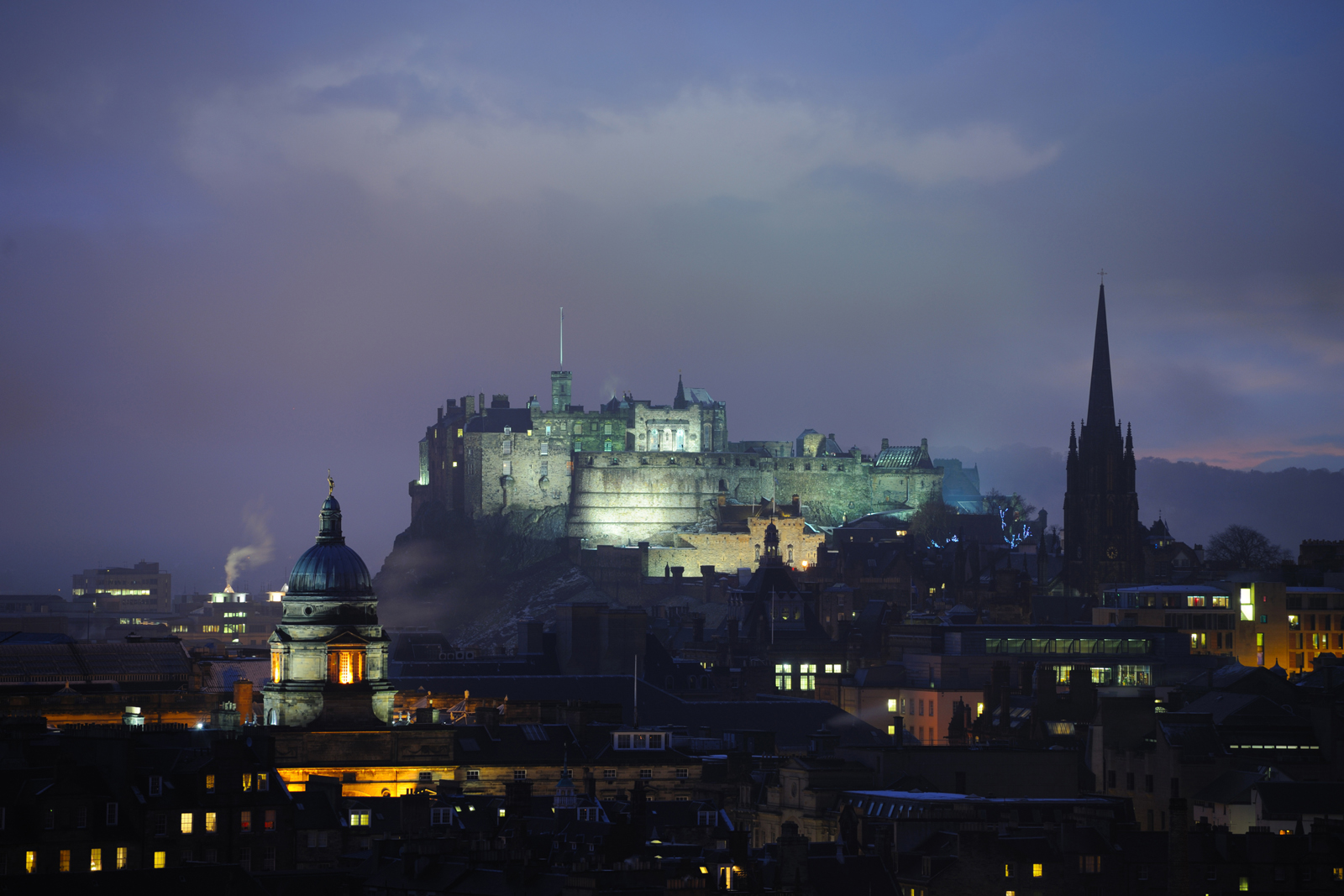 Later my guest and I headed downstairs to Blackwood's Bar and Grill for dinner. We were sat at a glossy black table by an open window. The ledge was decorated with candle-lit lanterns and pretty red flowers. It was a warm summers evening and the sun was setting, casting a final golden glow on the impressive facades of the townhouses opposite.
Blackwood's Bar and Grill prides itself on working closely with local Scottish farmers, butchers and suppliers. Their focus on local outstanding quality produce is admirable.
The menu was extensive and featured excellent combinations of flavour and texture, including; vegetables, fish and the highest quality meats all smoked in their Josper Chargrill oven.
The waiter appeared with a tray laden with fresh mojitos, which were refreshing yet deceivingly intoxicating. Our amuse bouche got the evening off to a wonderful start. It was a ball of warm and delicious haggis, covered in crunchy bronzed breadcrumbs, served with a sweet mango chutney.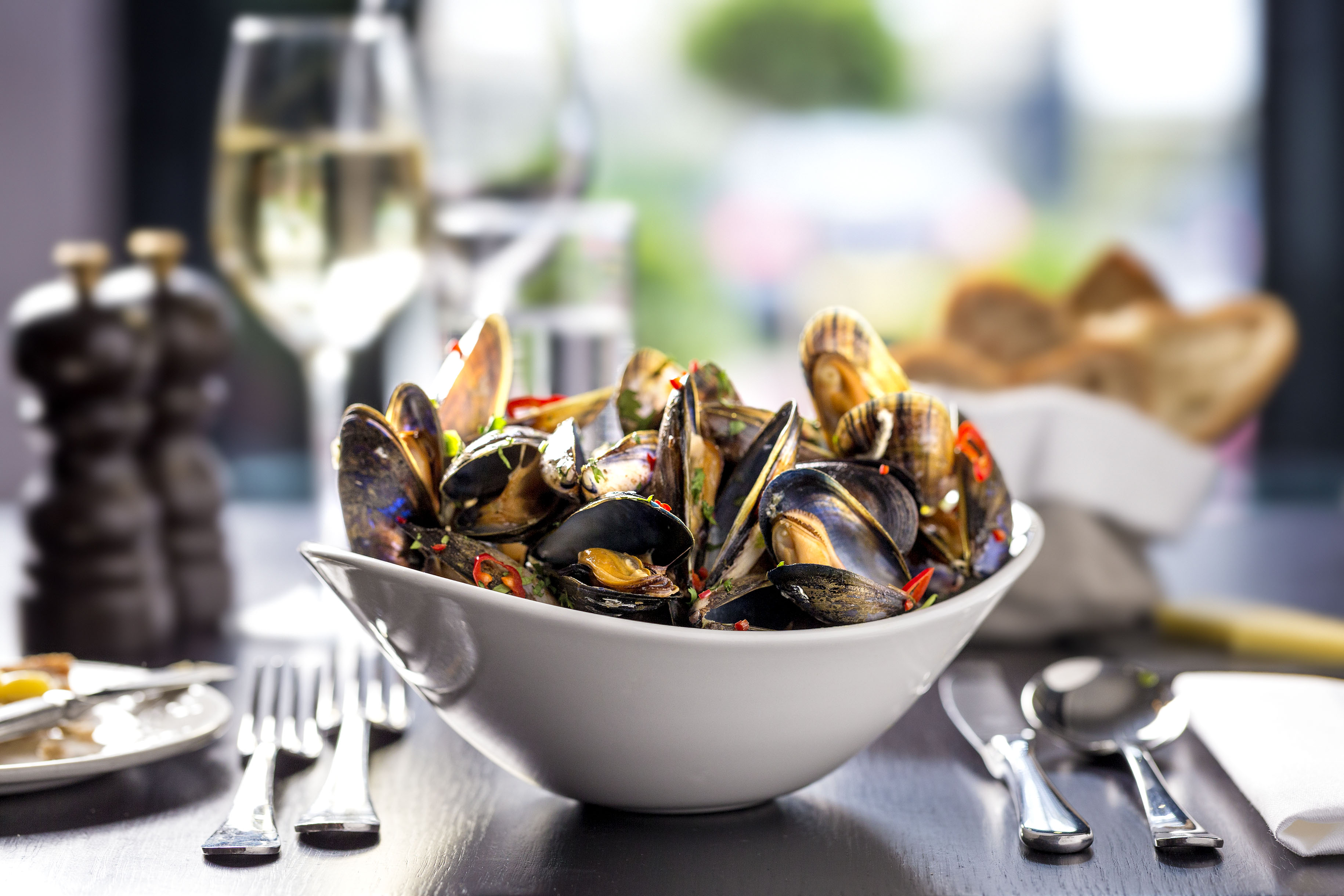 Next came the main course, I had ordered a 220g filet steak, served with golden chunky hand cut Rooster potato chips and buttered seasonal greens with a creamy homemade béarnaise sauce on the side.
Blackwood's steaks come from 'Highland Drover's', a traditional Highland breed, reared outside on natural grasses and heathers. They are then dry aged for at least 21 days which contributes to their rich flavour.
Although diners come from all over the world to eat there, Blackwood's dishes are high-quality comfort food. With ingredients farmed, caught or bred in Scotland, from farm or fishery to fork, they trace the provenance food, of focusing on fresh, seasonal supplies.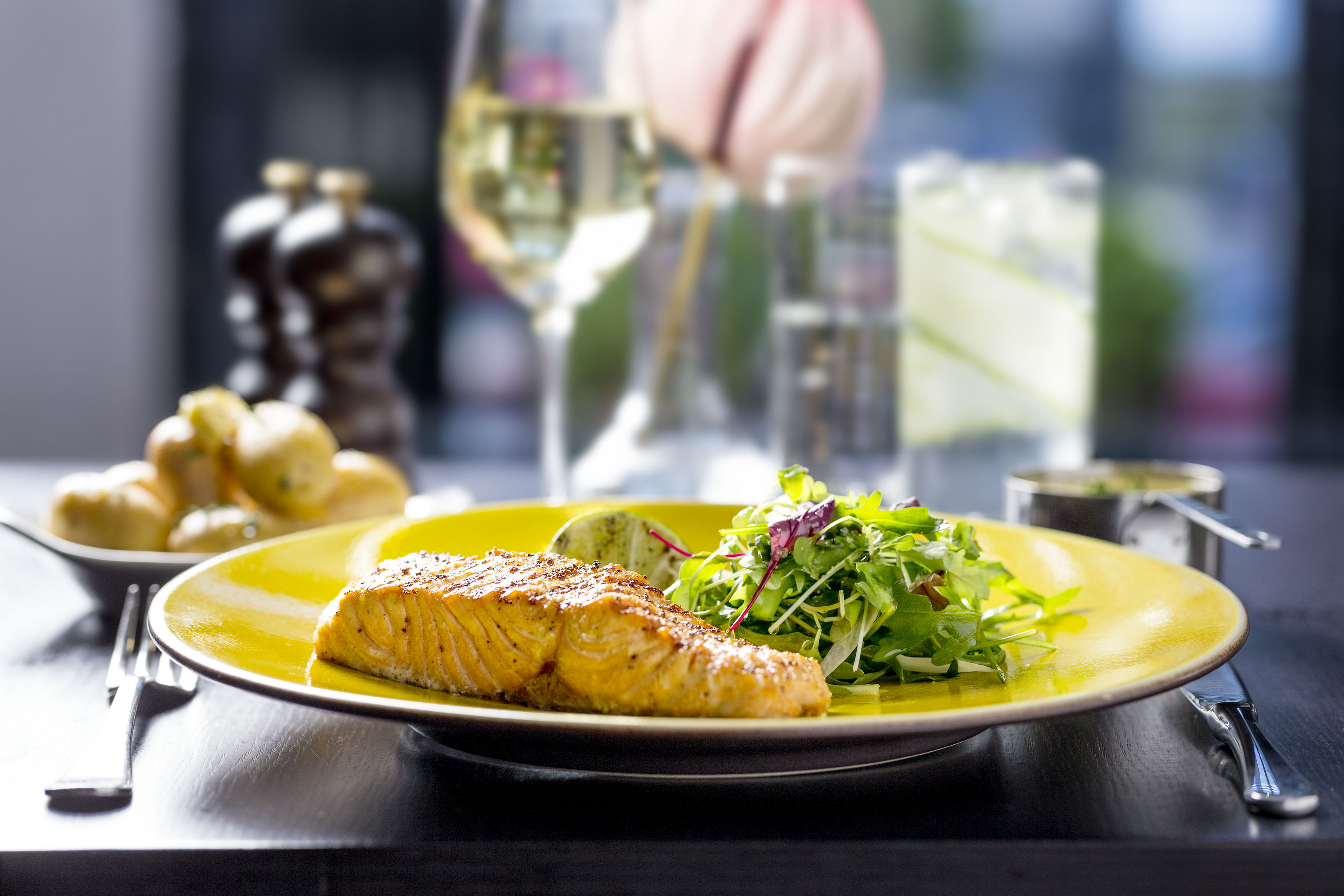 I had a phone call with New York scheduled for 9pm and had lost all track of time over dinner. The considerate waiter suggested that I take dessert in the suite at my own convenience.
Moments after I had got back to the suite, there was a knock on the door. I was already on the phone but the waiter came in and discreetly placed the tray he had been carrying on the table amongst the high fashion magazines and art books. I thanked him and he smiled in response as he withdrew.
Once my call had finished, I sat by the open window, feeling the still air of the summer evening. With a book on the famous Edinburgh Fringe Festival in my lap, I devoured the rich chocolate tart with pistachio ice cream under the stars.
Nira Caledonia offers elegance and commitment to the extraordinary. So, if you are looking for five star luxury with all the comforts of home, look no further than Nira Caledonia.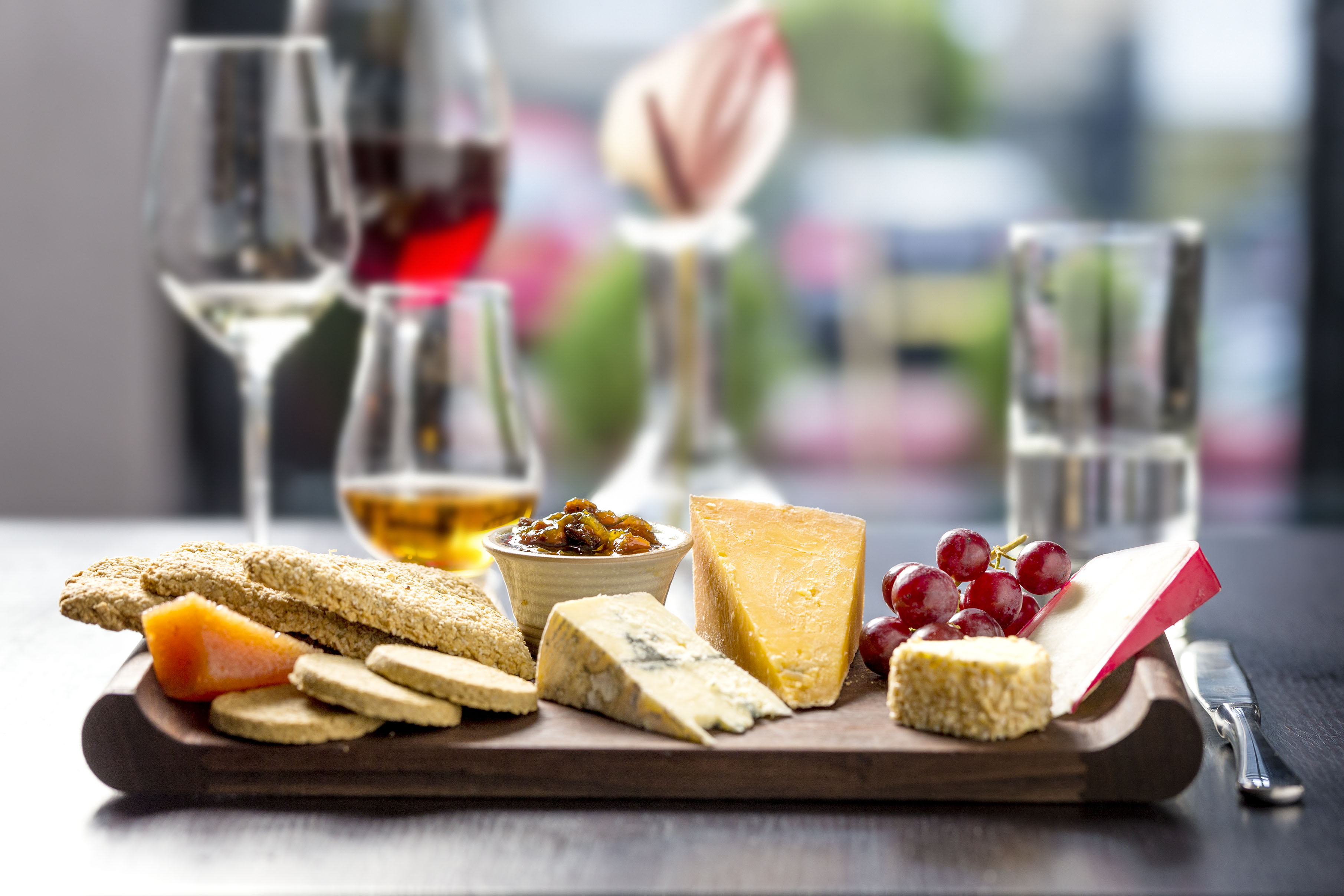 Nira Caledonia
10 Gloucester Pl, Edinburgh EH3 6EF
0131 225 2720