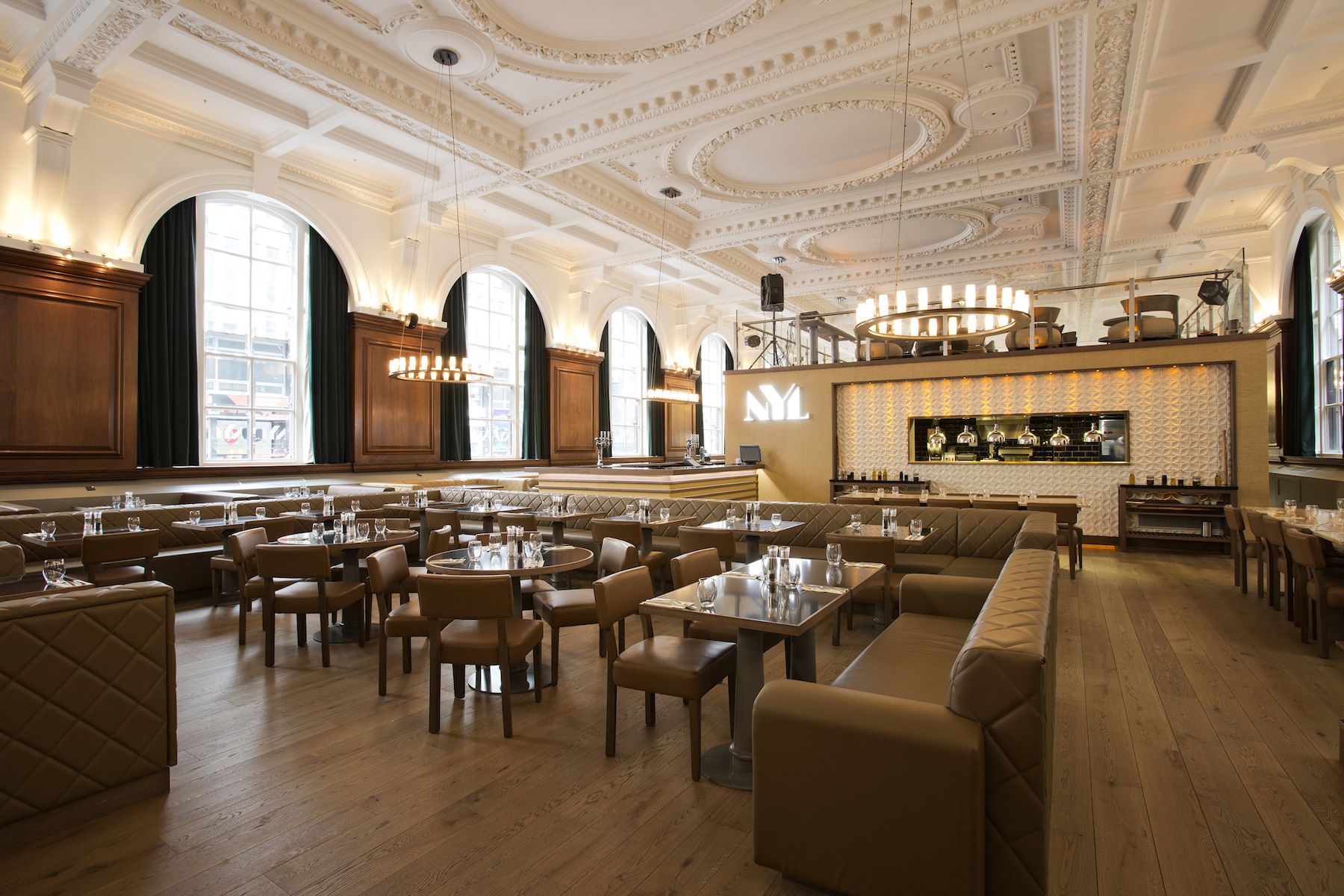 It is not often that you come across something so spectacular that your eyes widen and you are left speechless. In the heart of Liverpool's business district is a building so phenomenal that it did just that.
The Grade II listed building was originally constructed in 1896 as the head office of the Royal Insurance Company. In 2013, it was bought by Liverpool City Council and was painstakingly restored to its former glory. It is now home to NYL, a restaurant and bar inspired by the melting pot of New York City culture.
The moment I stepped inside, its beauty overwhelmed me. High-above was a glorious intricately moulded ceiling, from which chandeliers hung elegantly, illuminating the diners below.
It was a Saturday evening and every table was full. An enthusiastic waiter immediately greeted my guest and I and led us I to a discreet chocolate brown booth next to a vast sash window.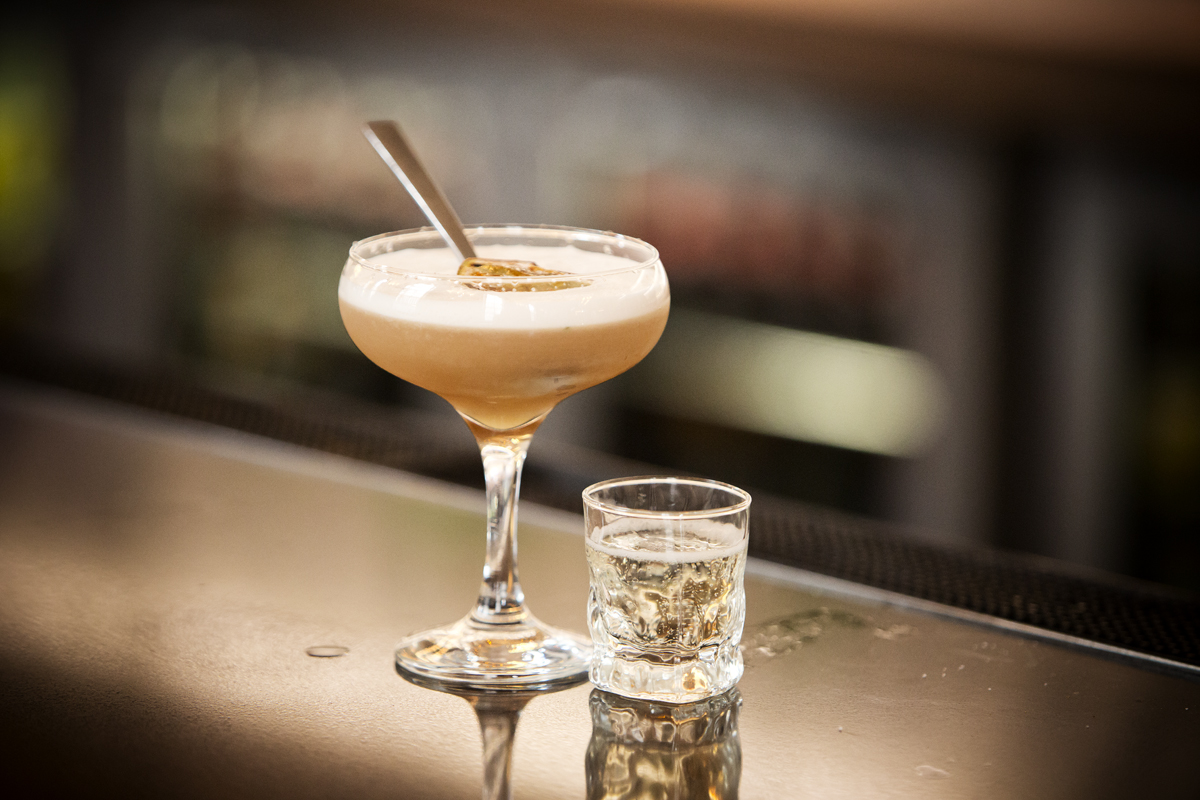 We perused the cocktail menu and one immediately caught my eye. 'The Wolf of Wall Street' is a dark and hypnotic blend of brown sugar, rhubarb and Peychaud's bitters, sweet vermouth, aperol with Hennessy Paradis Rare Cognac. It is priced at £150 per glass and next to it was the infamous quote from none other than Jordan Belfort himself, 'Let me tell you something. There's no nobility in poverty. I've been a poor man, and I've been a rich man. And I choose rich ever fucking time'.
We ordered a round of 'Liberty Pornstar's', a whimsical blend of Stoli Vanilla vodka, Passoa, lemon juice, vanilla syrup, fresh passionfruit and pineapple juice, served with a shot of prosecco.
As we sipped our cocktails, I noticed that there was a stage directly opposite our table and a band made up of indie boys with dark shaggy hair were in the process of preparing for their set. I was intrigued, from my experience live music in restaurants is either dreadful or incredible and I was keen to discover which category the band would fall into.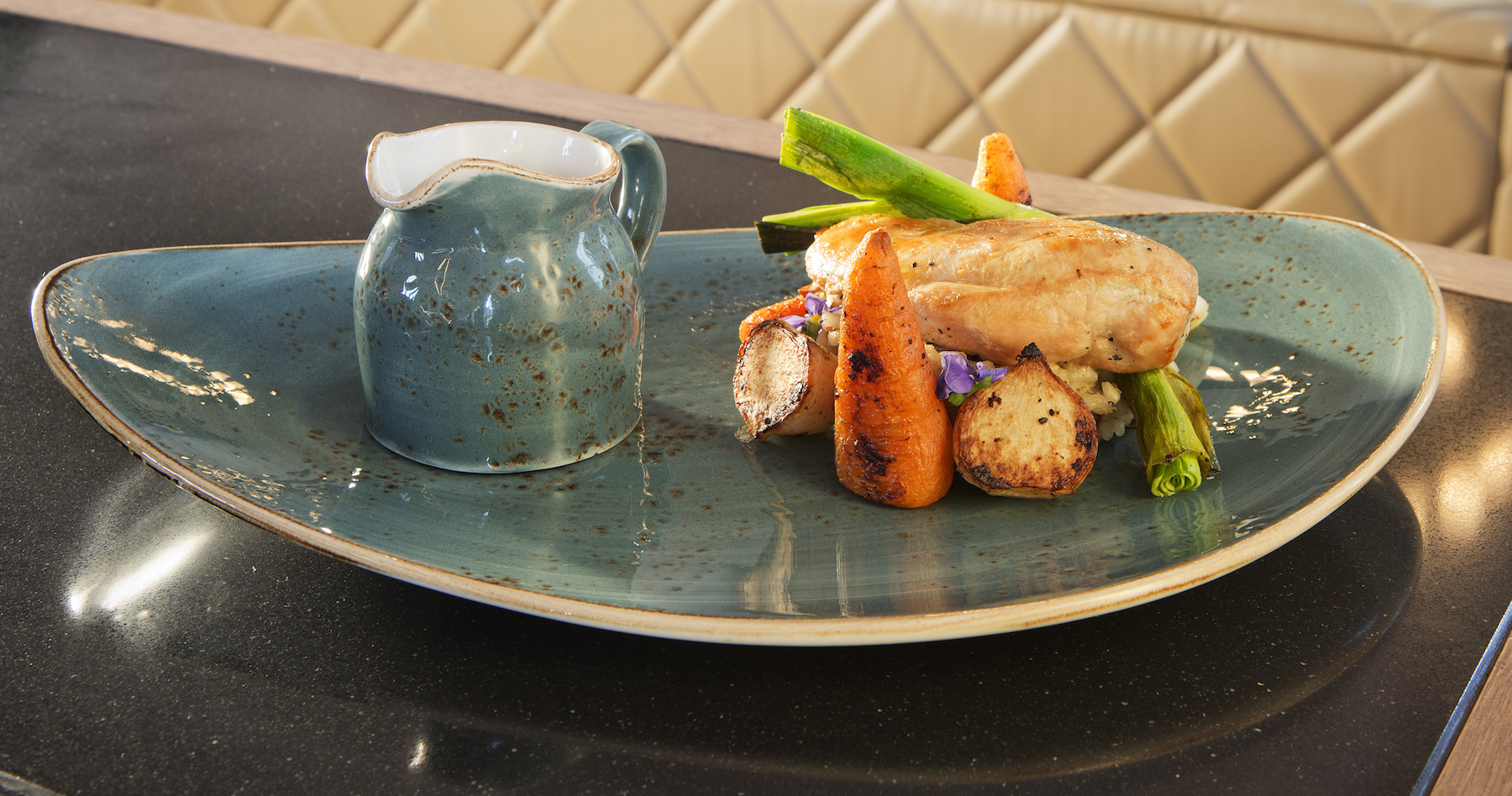 To start, I had ordered poached salmon. The salmon was served cold and accompanied by cured cucumber, dill, paprika, pickled pink onions and a creamy chive mousse. It was refreshing and delicious; the salmon tasted fresh from the ocean and the mousse was creamy and delicate.
The band had begun to play and I noticed that a front woman had joined the group. She was a willowy blonde in a white evening gown and all eyes in the restaurant followed her every movement. She sang a soulful rendition of Maroon 5's 'She Will Be Loved', supported by the band that played their instruments beautifully. Many live music acts become background noise in restaurants but the band were definitely center of attention that evening and the room was entranced.
I was distracted by the arrival of the mains. At the recommendation of the waiter, I had ordered NYL's signature 10oz NY Strip steak and it sizzled before me on its white platter. He had informed me that all of NYL's meats were locally sourced from the famous Bexley's butchers in Liverpool.
My steak was served with triple-cooked chips, golden béarnaise sauce and a fresh rocket, red onion and parmesan salad. It was a revelation, perfectly cooked medium-well at my request, cooked on the outside but slightly pink and tender inside.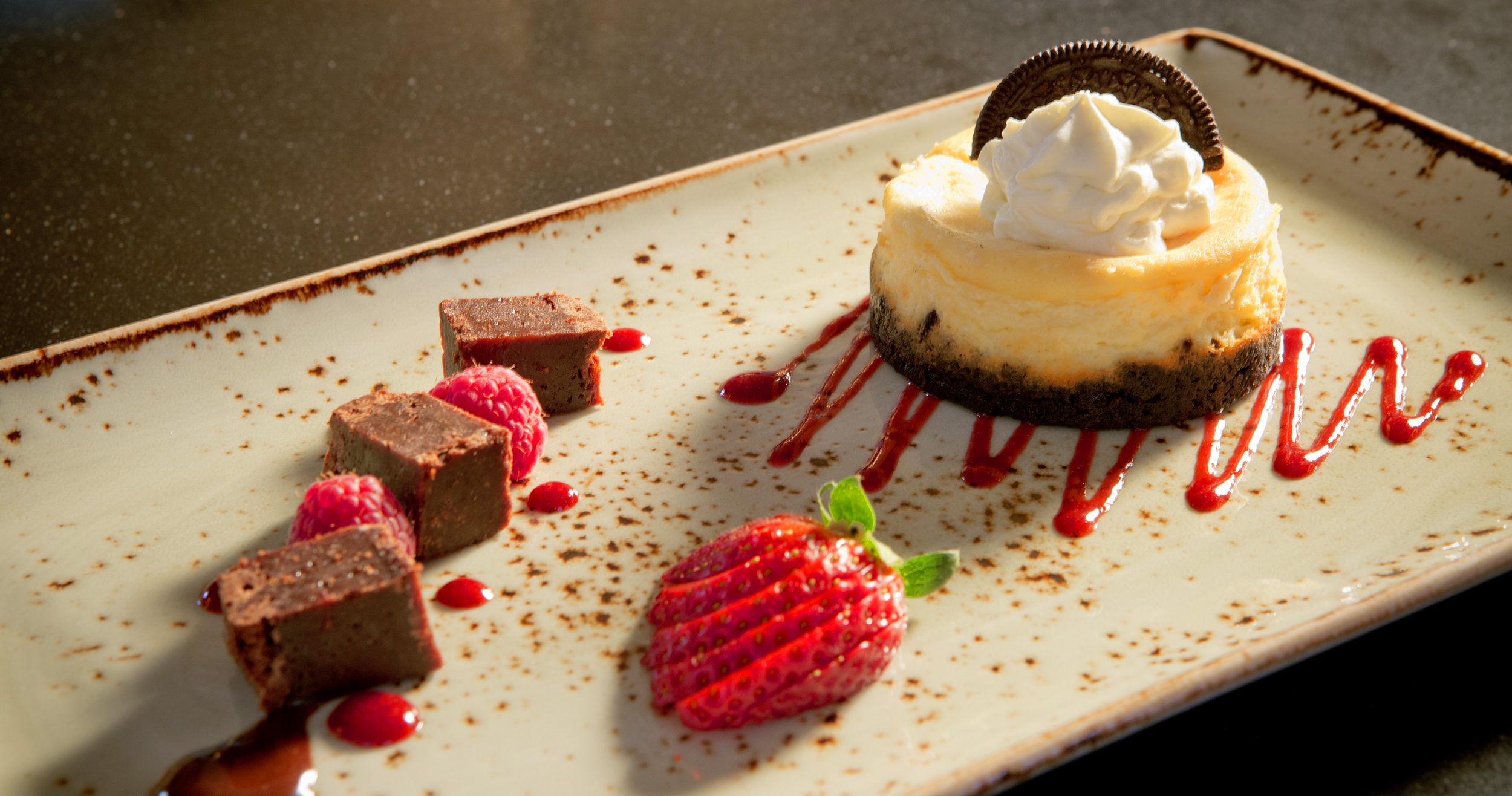 The band had begun to sing a beautiful version of Coldplay's Vida La Vida and a couple had stood up to dance. The man wore a navy blue suit and his companion a floor length red dress that whipped around her as he spun her around and around. The frontwoman couldn't help but smile as she watched them and neither could I.
Finally it was time for dessert, this was the real crown jewel. We had struggled to decide on a dessert from the delicious offerings so had agreed to order two and share. First was the 'cookies and cream', sweet and crumbly Oreo and vanilla cheesecake, accompanied by Oreo cookies, a creamy white chocolate mousse and a crunchy nut brittle crumb.
Next was the 'Parfait', a decadent peanut butter and banana iced parfait with a praline crumb and a glossy salted caramel sauce.
I've always had a soft spot for Liverpool. The people are some of the warmest I have ever encountered and the city is so full of life that I regularly return but NYL is so spectacular that its given me another reason to come back.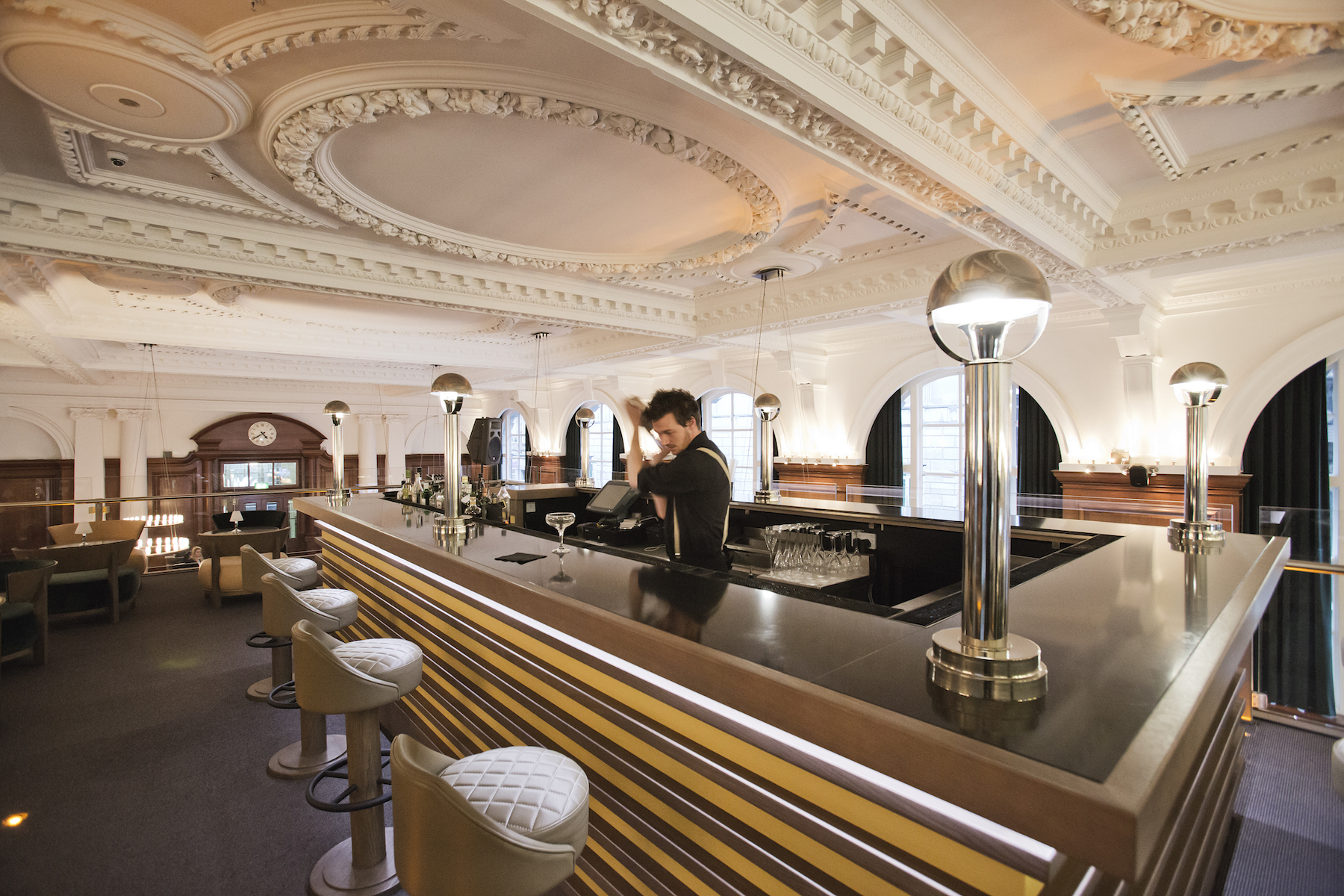 NYL Liverpool
1 North John Street, Liverpool, Merseyside L2 5QW