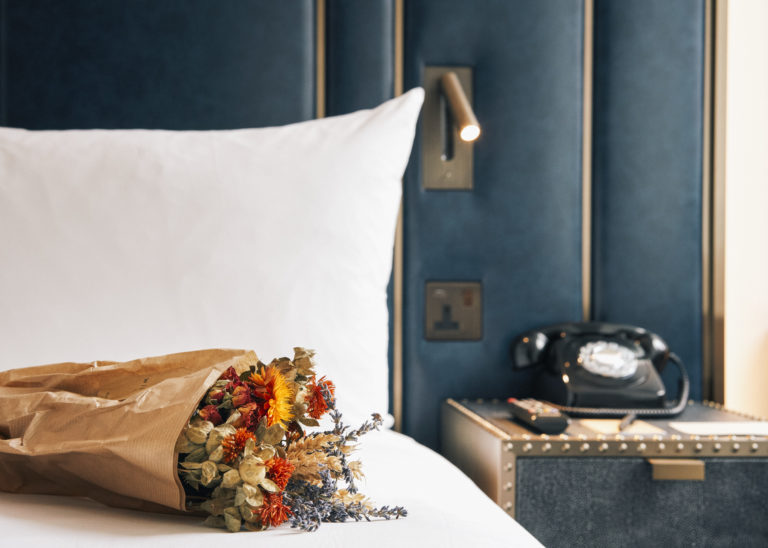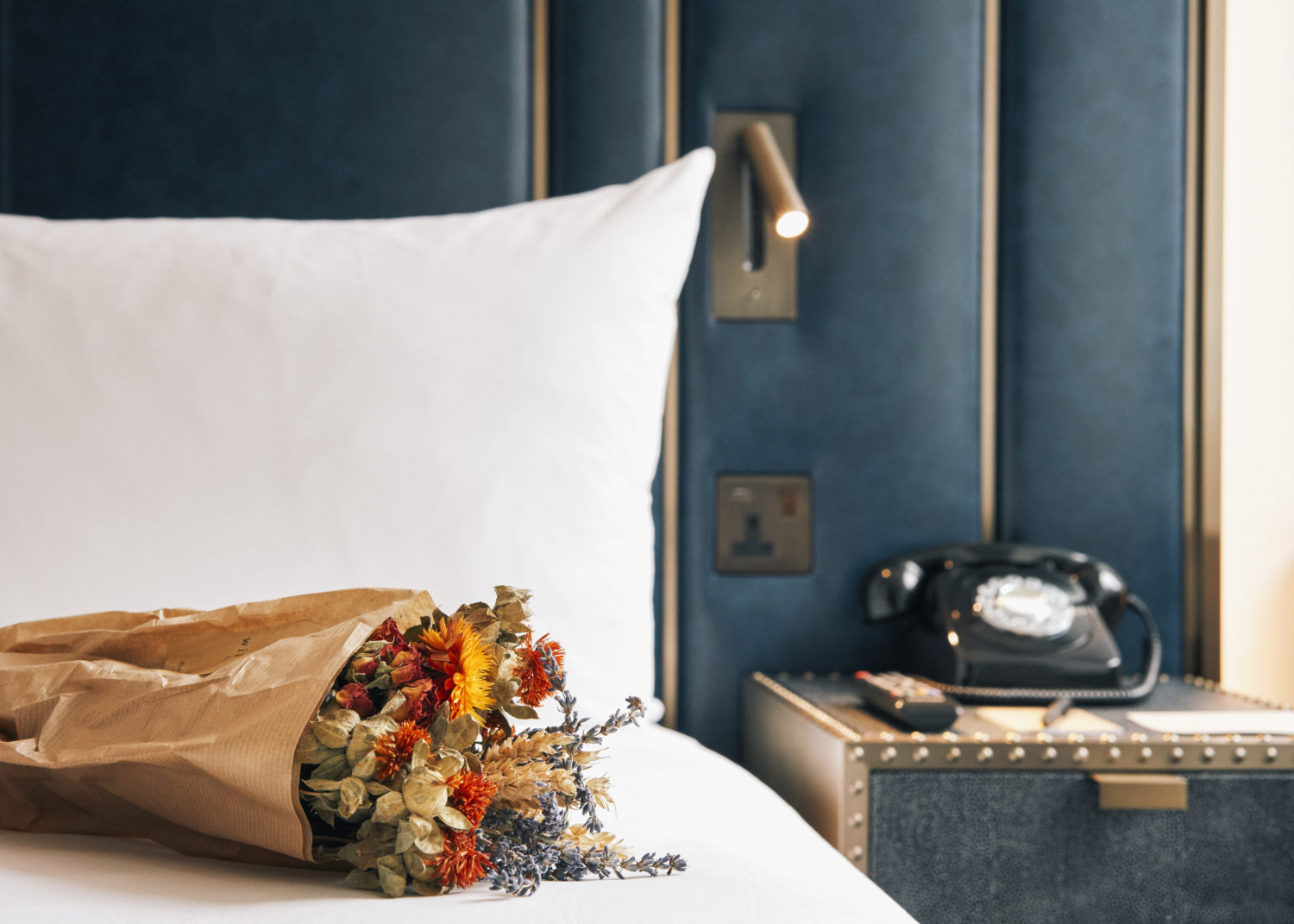 Turning a new page within travel, the aptly named Page8 Hotel offers a new generation of hospitality to its guests. Opened in 2019, this spacious boutique style hotel is situated on 8 St Martins Place and is the sister hotel to Page148 located in Hong Kong.
The hotel focuses on offering prime locality to its guests and communal space that make for a social stay at the hotel.
Concentrating on satisfying a modern traveller, Page8 is the perfect drop-your-things-and-explore kind of hotel. Defining and celebrating this new era of carefree travel, only the essential amenities are available, all whilst being suitably comfortable and clean.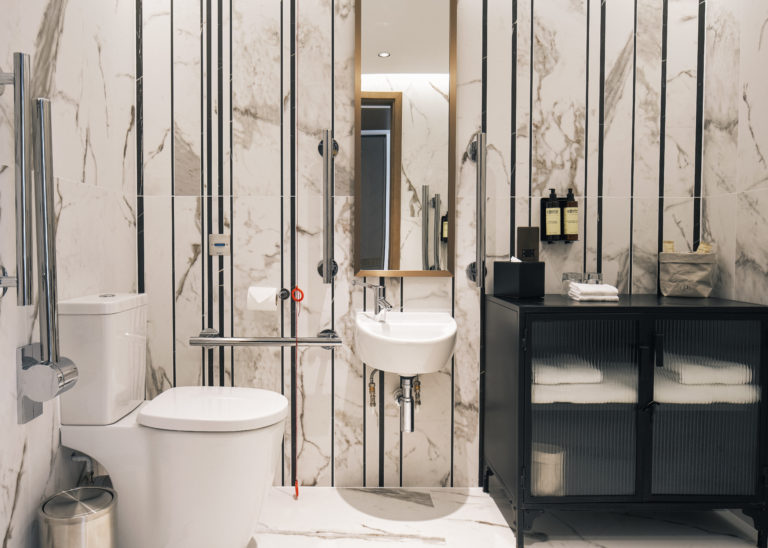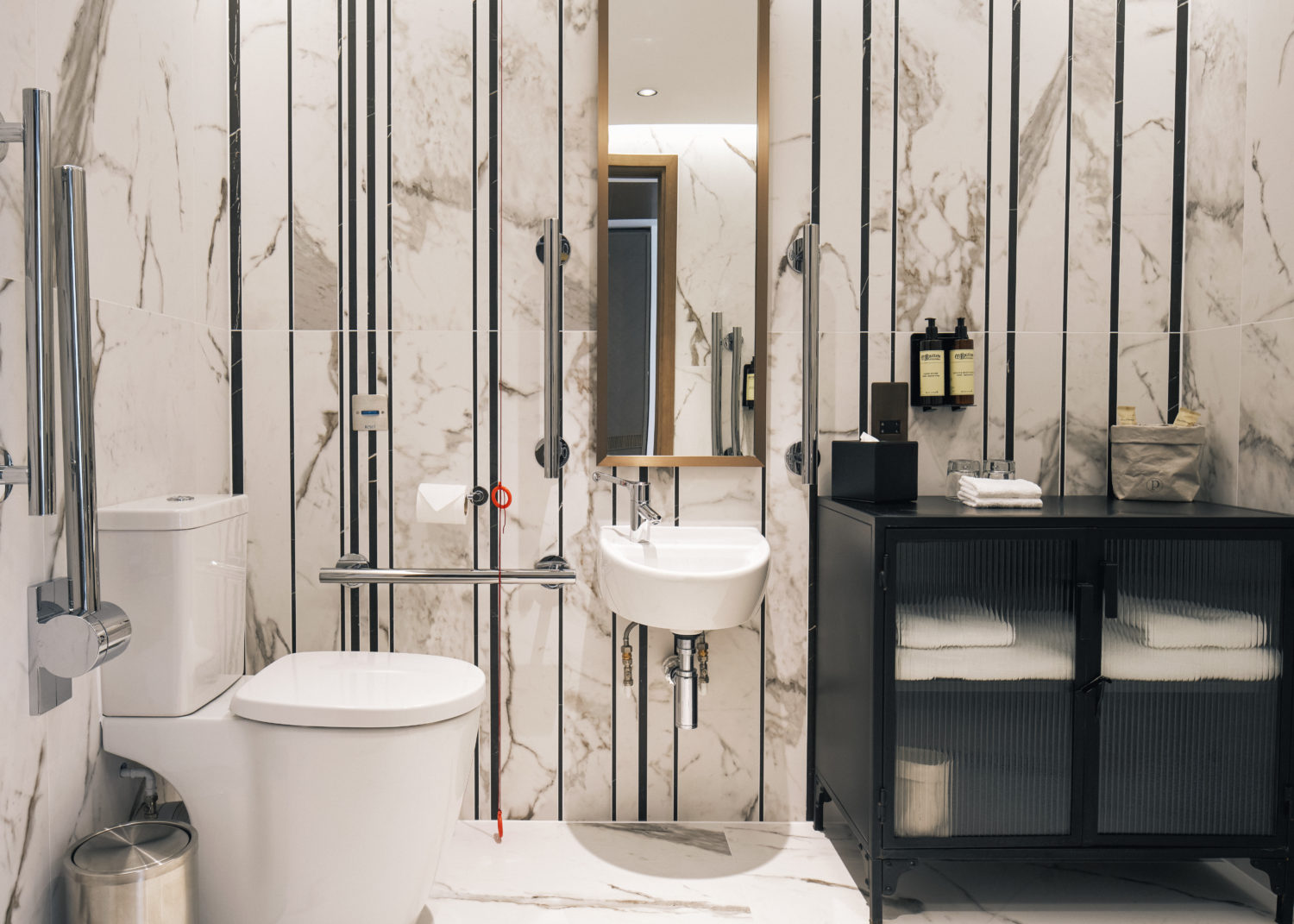 Deep blue finishes in the bedrooms added an element of modern luxury, all whilst contrasting subtly against the minimalist colour palette. Brushed bronze finishes accent the room, making it a content creators paradise.Retro additions such as the Marshall radio and retro landline phone transport you to a more traditional time.
The bathrooms, although compact, are minimalistic and the neutral marble and clever mirror placements give the illusion of lots of space. The lighting is also well thought out, so despite not having any natural light it is bright and airy. Each bathroom is also equipped with eco-friendly amenities stored in a recycled paper pouch, so guests can rest easy if they have forgotten to pack their essentials.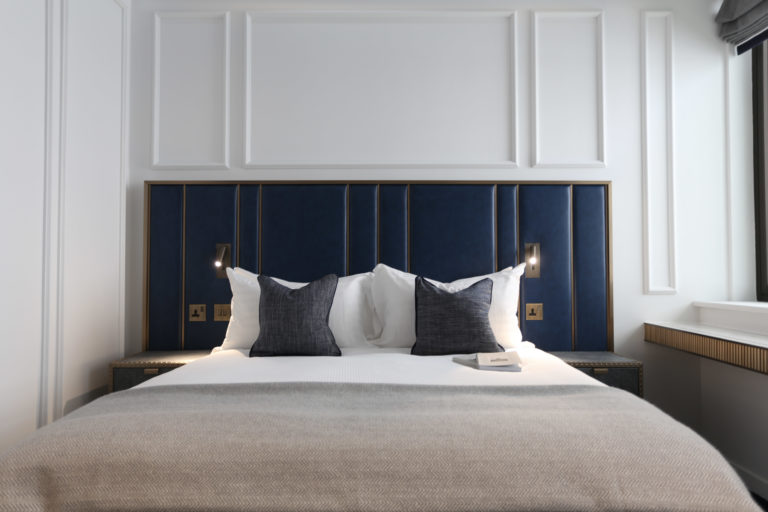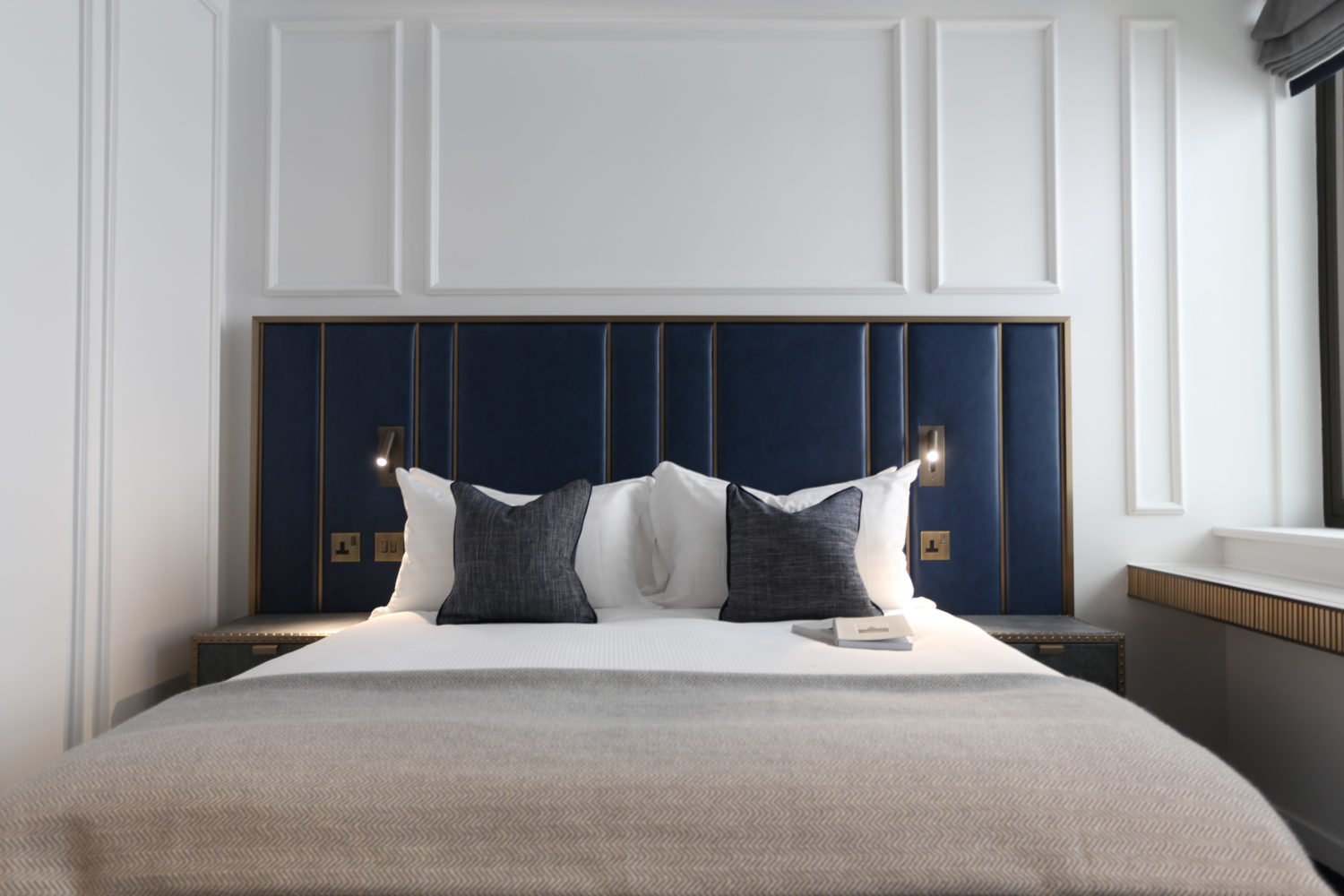 For a leisurely extra within the hotel, guests can keep things low key and enjoy an all-day brunch menu with coffee, tea and alcoholic beverages at Page Common, located inside the hotel by the reception. This café space is also frequented by passing customers and so offers a relaxed coffee shop experience.
Page Common works with local roaster, Assembly Coffee, for their own in-house blend and fragrant teas by Good and Proper Tea. The avocado toast is a favourite from the menu as well as the fig and goat's cheese croissants. For something sweet, the sticky cinnamon buns are an enticing must.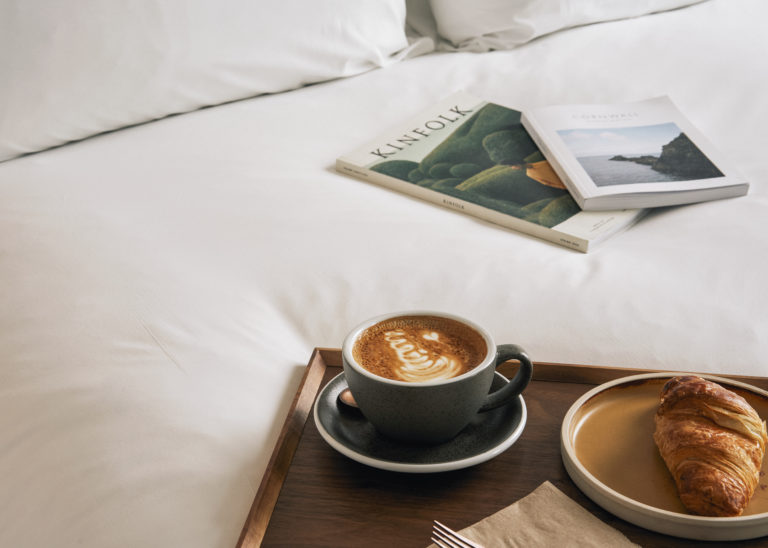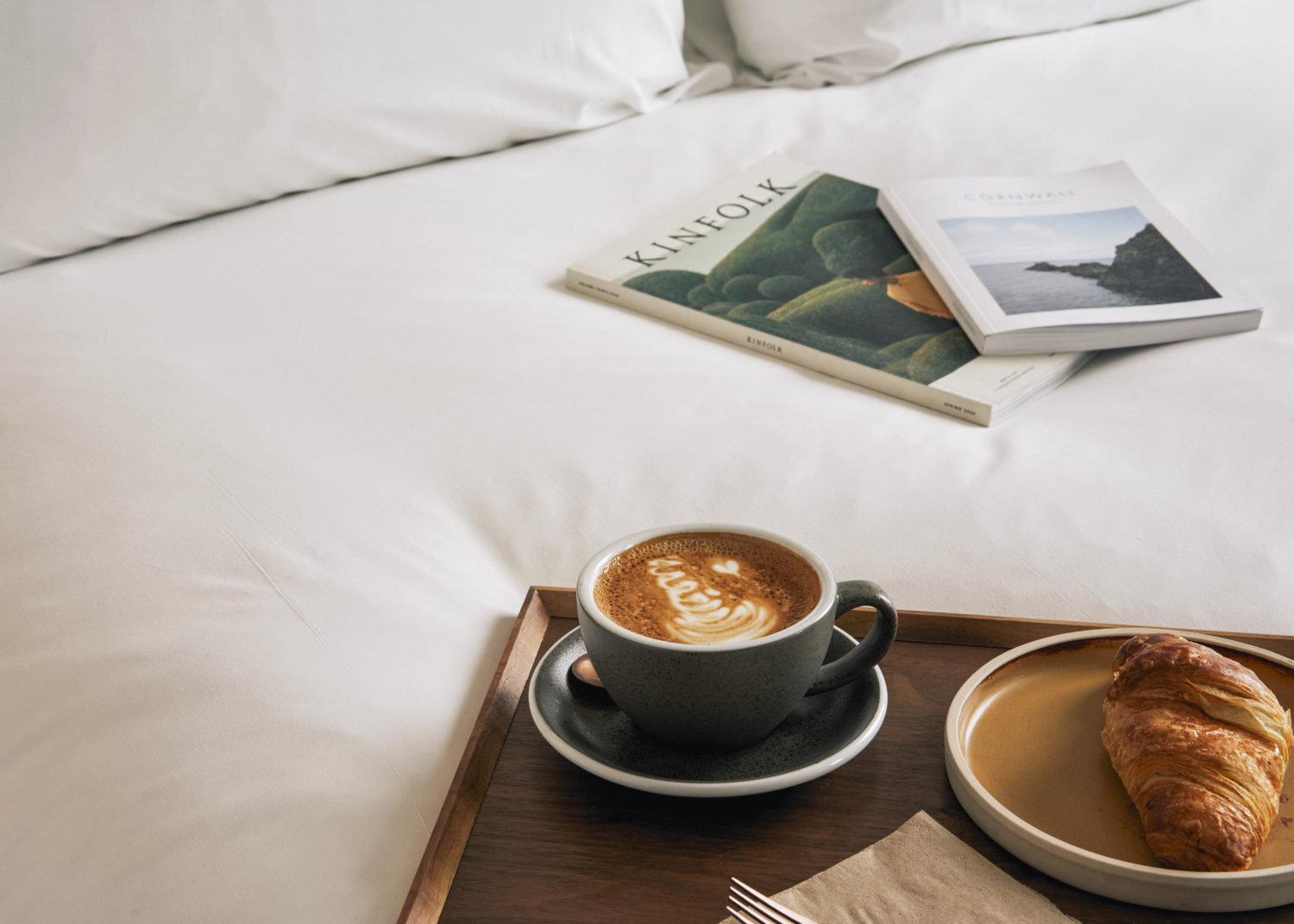 After a photo-worthy breakfast, explore the Trafalgar Square, Covent Garden and West End theatre scene, which are all shorts walks from the hotel. At night, this part of London is abuzz with restaurant goers and revellers looking to enjoy cocktail bars and evening shows.
8 St Martin's Place, London WC2N 4JH 
020 3879 9400