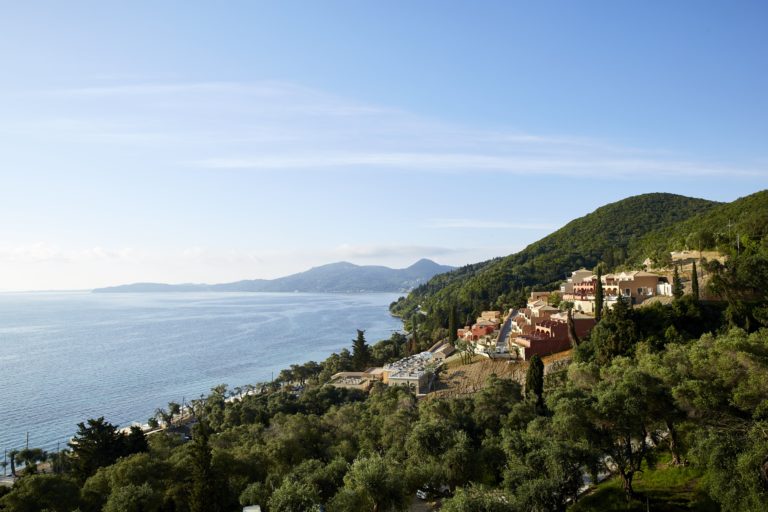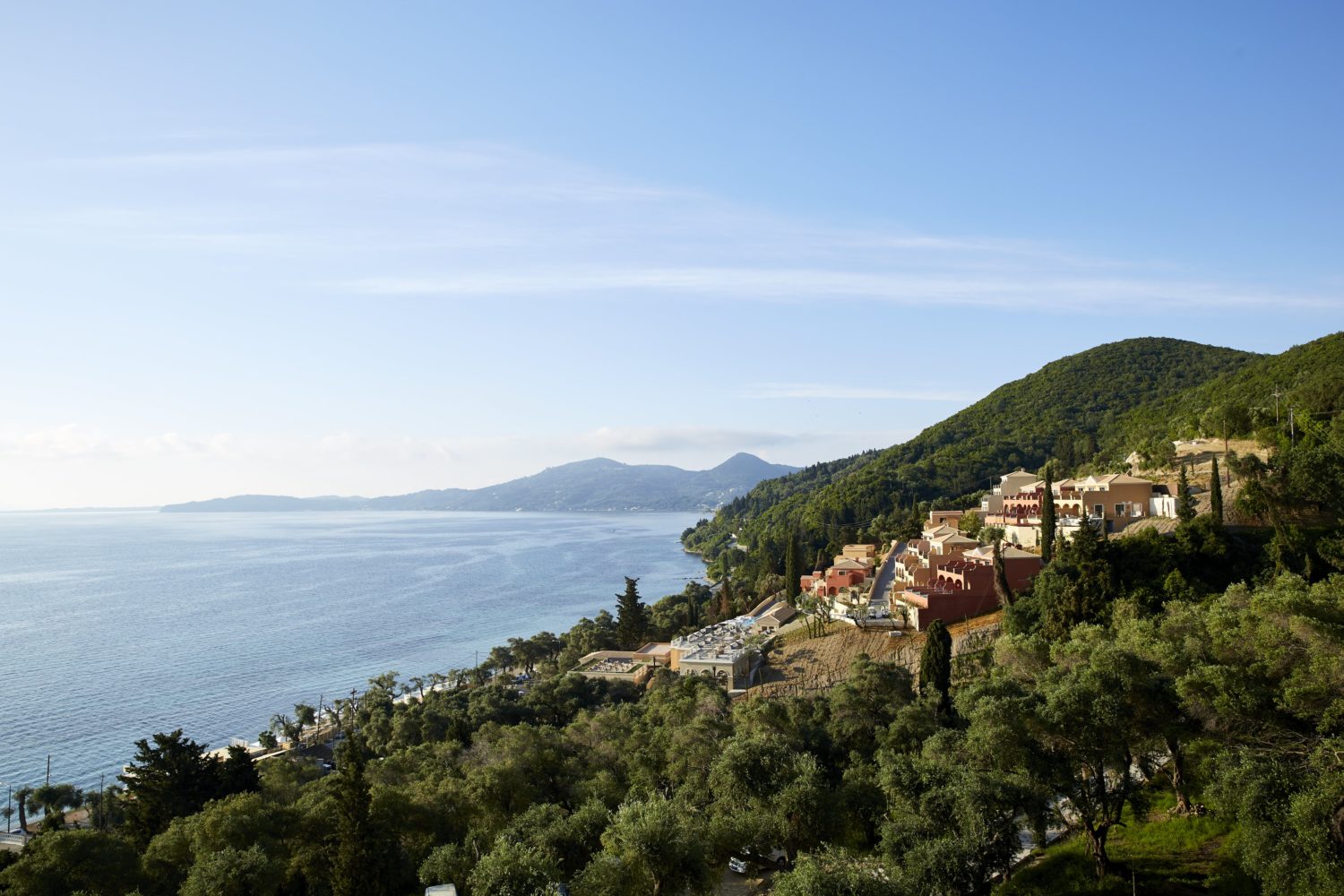 MarBella Nido is situated in the idyllic corner of Corfu island in the South-East. Nestled in the luscious green hillside, this 5-star self-contained hotel offers its adult-only guests sanctuary and most importantly, privacy. Opened in May 2018, MarBella Nido is also part of Small Luxury Hotels of the World. Offering a cosy and intimate atmosphere with a blend of Corfiot heritage and stylish comfort, the property echoes Corfu's relaxing rural charm, with expansive hillside views of the Ionian Sea.
Staff are notably friendly and their attention to detail is unsurpassed, from greeting you by your name upon arrival, to knowing exactly when to offer you a lift from the restaurant to your room; a very clever idea after a large meal and a sampling of some of Corfu's best wines.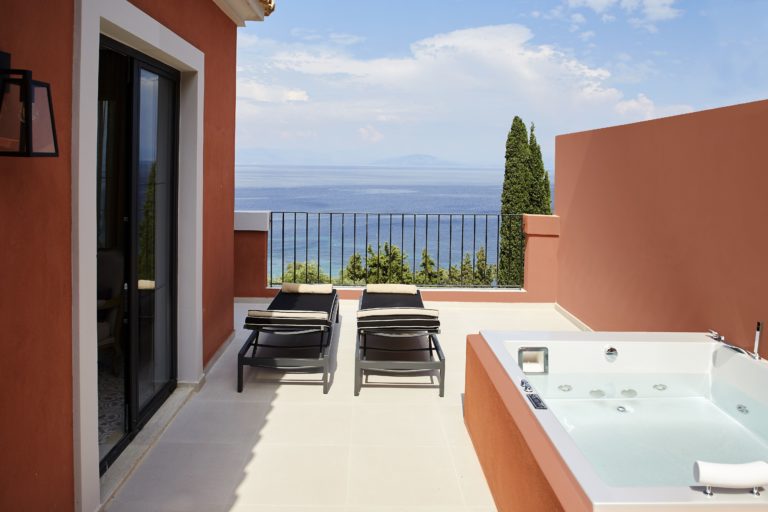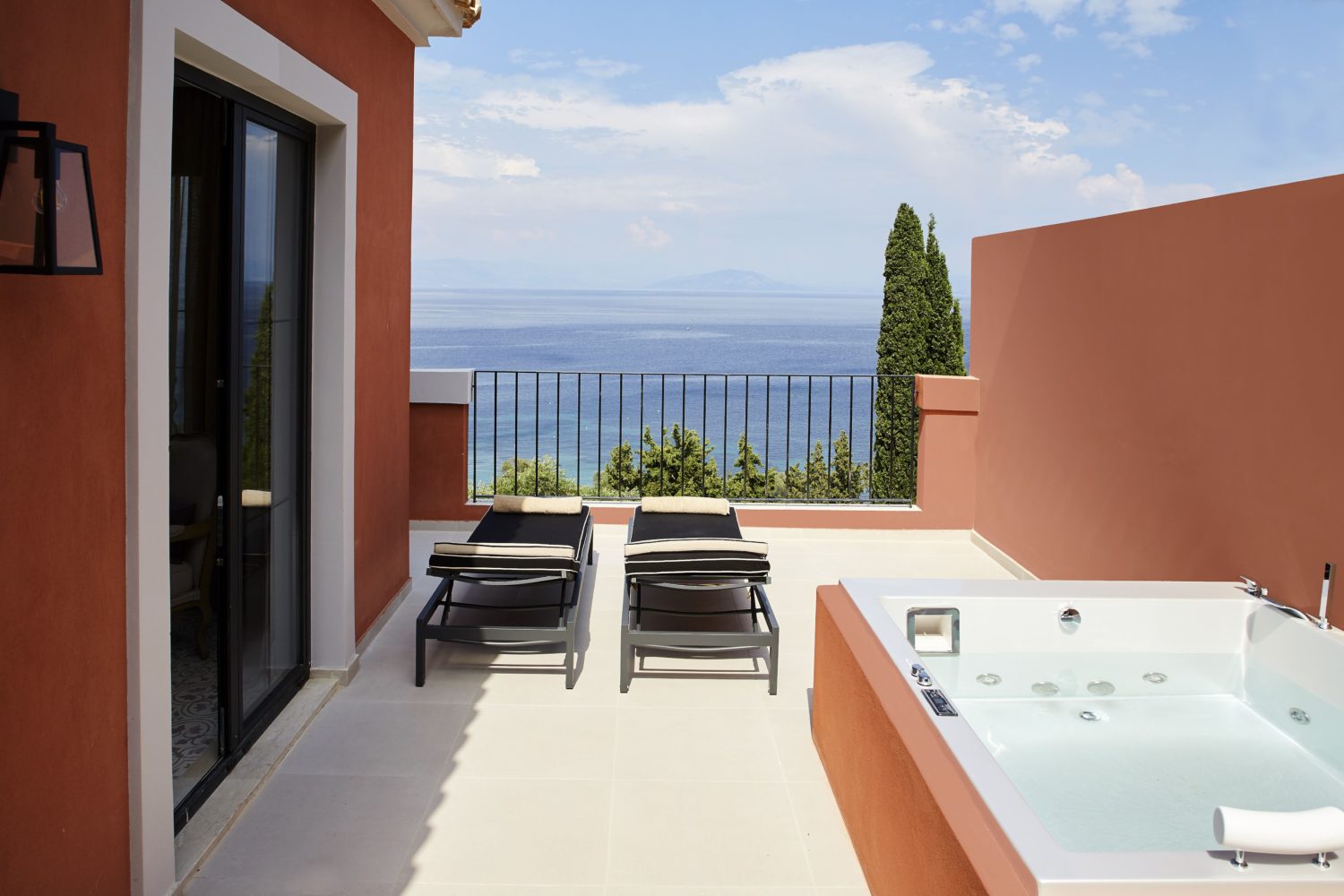 MarBella Nido offers a sophisticated dining scene with a choice of three atmospheric restaurants and two bars alongside an offering of foodie experiences, both at the hotel and nearby restaurants. Guests can also enjoy a journey of discovery with a new 'Local Dining Discovery' experience. Those staying at MarBella Nido can venture to nearby local fish Tavernas by car or boat and immerse themselves in fresh local cuisine. Daily 'Kaiki' sea cruises are also available on a traditional Mediterranean boat. These experiences are complementary as part of the 'Signature Suites' Programme by MarBella Collection'.
The resort prides itself in being an inspirational group of properties that showcase previously undiscovered areas of Greece. For those staying at MarBella Nido, venture 34 minutes from the resort to the Old Town and people watch at a sun-sheltered street cafe or soak up all that Corfu has to offer from stretches of remote beach to idyllic ancient ruins situated near the town.
MarBella Nido www.marbella.gr.