Perilla's ethos is to use humble ingredients of the highest quality, with a focus on modern interpretation of classical European flavours. It is a hidden gem amongst the hustle and bustle on the corner of Newington Green.
Inside, it is a relaxed affair that provides solace from the noise and distractions of the city outside. The restaurant is sea of glistening tea lights and aesthetically although it is rustic and sparsely decorated, it maintains an undeniable warmth.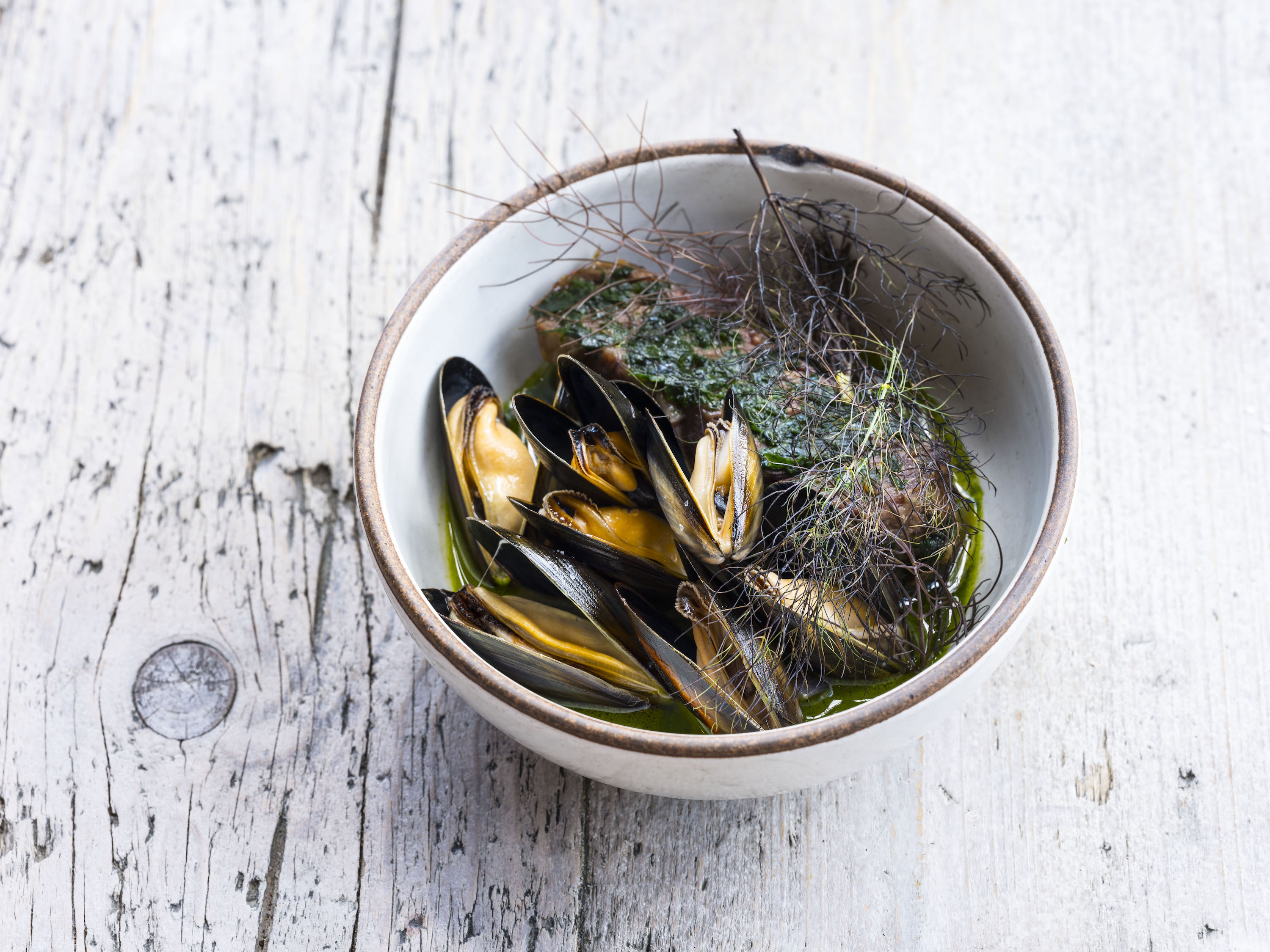 At Perilla the ambience is very romantic and intimate. With the flickering tea lights, lush greenery from the towering potted plants and classical music drifting out above, it struck me as the ideal place for a first date or a casual afternoon meal with family.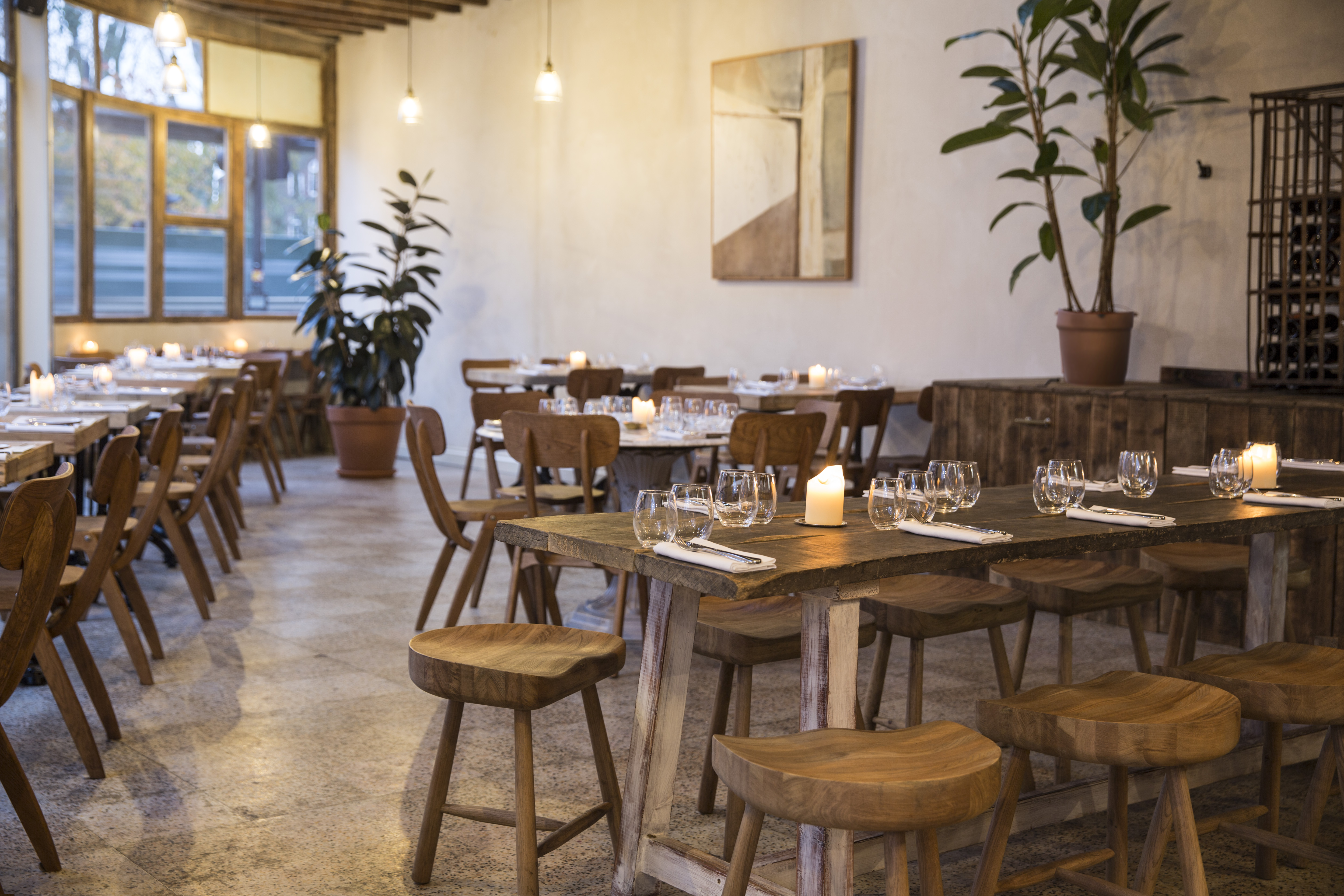 Our friendly waitress recommended the set menu, who am I to argue with an offer of course after course of delicious food? At Perilla sharing is encouraged and I was happy to oblige, we ordered 3 dishes to share between us. Firstly, my date and I gorged on Roasted Kale with Smoked Cods Roe and Seaweed Bread with Brown Butter.
The bread was presented in a generous hunk, like a slice of cake with the brown butter and oilsThis was without doubt the best bread I have ever had, rich, earthy and salty, I couldn't help but ask for seconds and send my compliments to the chef.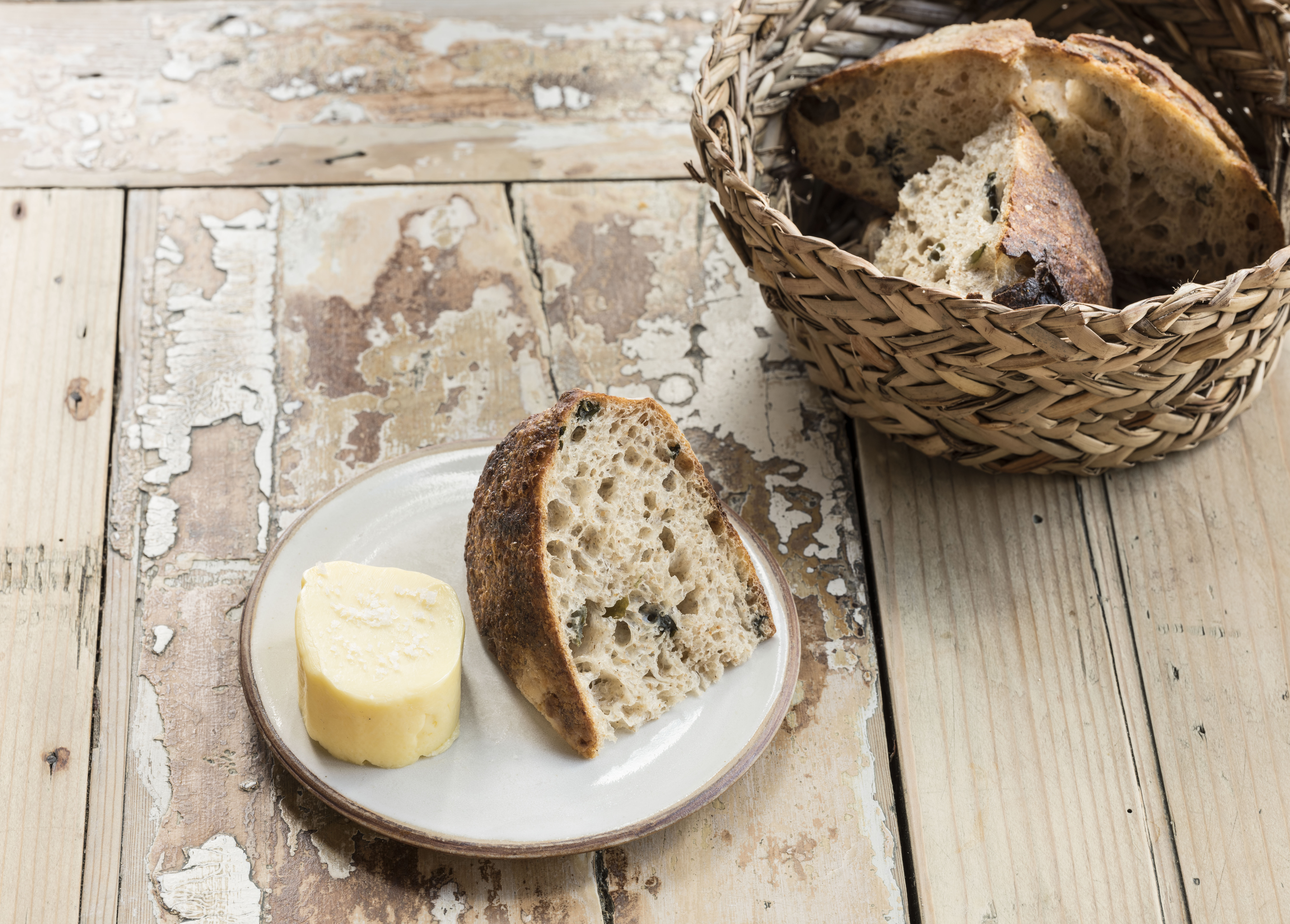 Next was the Pot Roast Broccoli and Cabbage and Hung Yoghurt. I've always had a soft spot for all vegetables so the combination of tender broccoli and cabbage bursting with flavour was a dream duo.
This was followed by the meat, we opted for the Saddleback Pork with Salted Wild Plum and Sauerkraut. The pork was heavenly and melted effortlessly in my mouth. The sweetness of the plum and the tartness of the Sauerkraut balanced the flavours perfectly.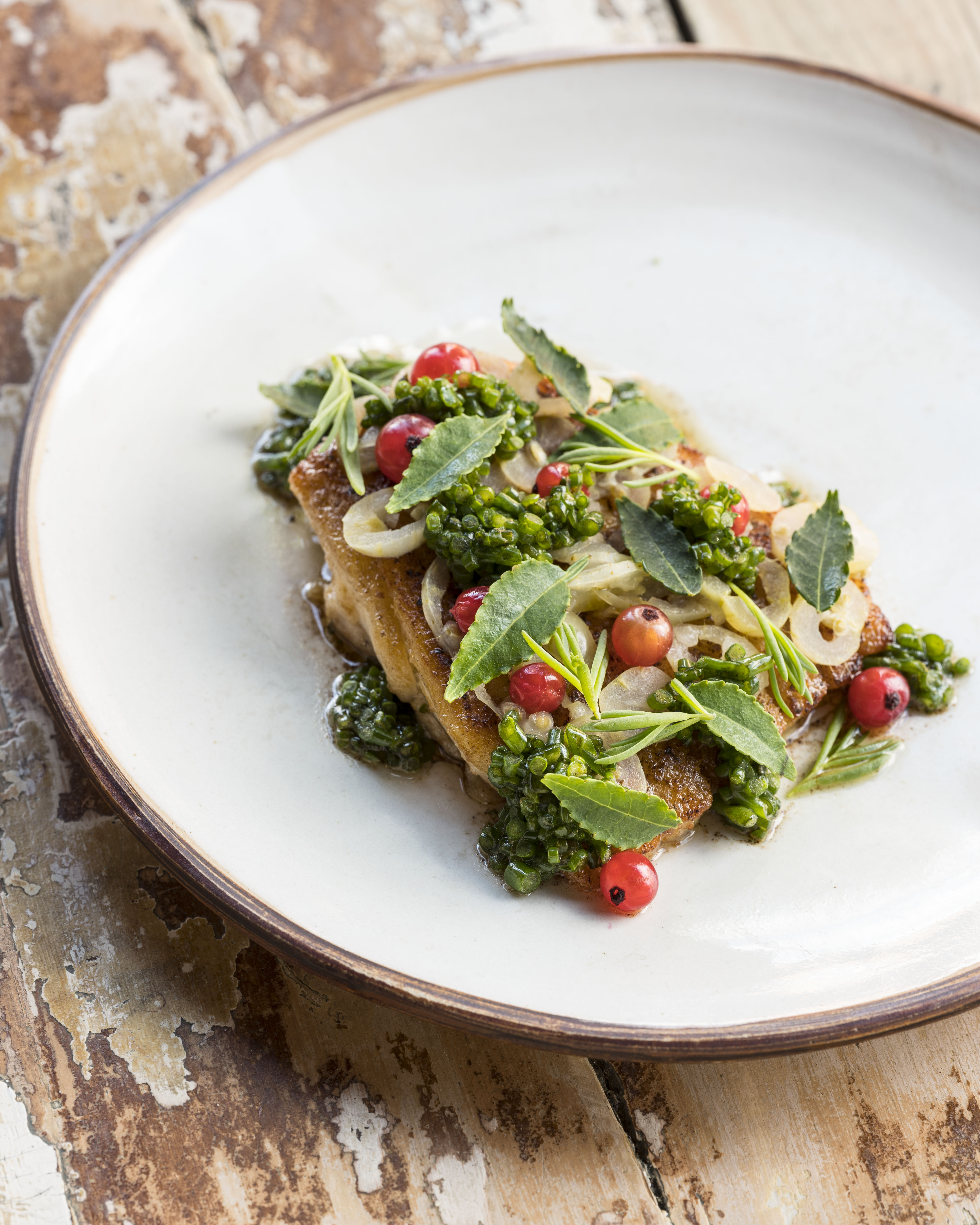 We finished a truly marvellous meal with a decadent Winter Fruit Tart and a glass of rich honeyed Hofpasch Riesling Auslee 2016. For truly exquisite food in a relaxed environment, head to Perilla without hesitation.
Perilla
1-3 Green Lanes, Mildmay Ward, London, N16 9BS