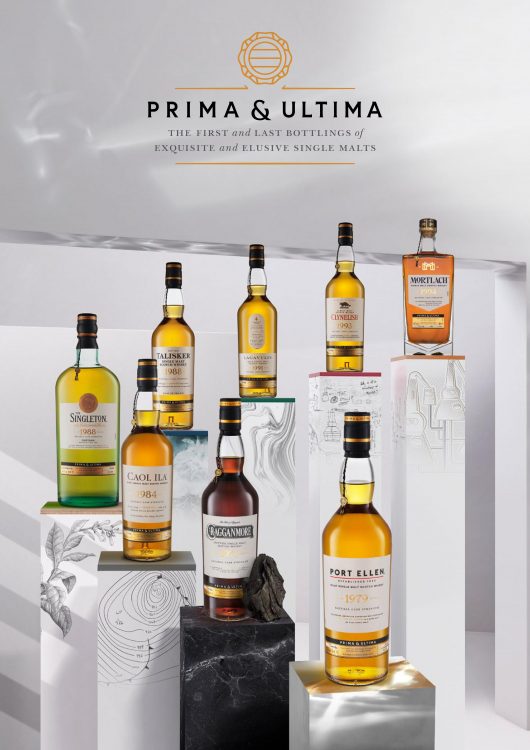 Diageo is not just a powerhouse in terms of its extraordinary market share in the Scotch whisky industry, but also for its inventiveness and creativity. The company makes just as much effort to ensure that both their entry level range of single malt expressions are flawless and perfectly consistent no matter where in the world you consume them, as they do keeping their eyes on the future and on ways to innovate.
This latest range, 'The Prima & Ultima' is a good example of that innovative flare at its best. This collection, which has just been announced, is a new series of exceedingly rare whiskies which were personally curated and overseen by Dr Jim Beveridge OBE (arguably the most fitting name in the industry), who is the Master Blender for Johnnie Walker.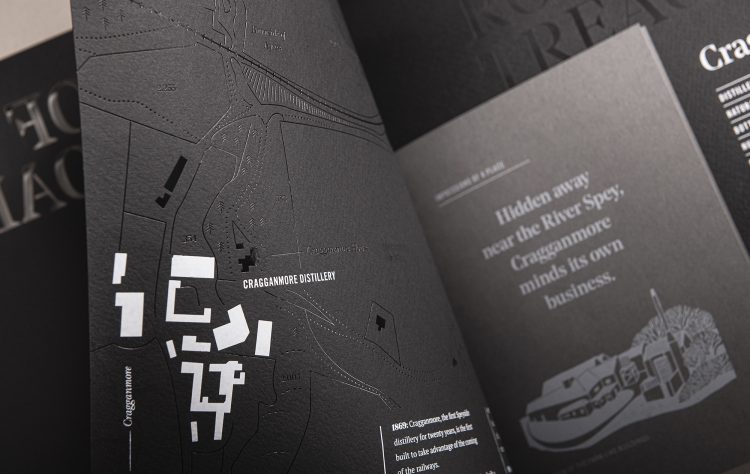 This first release of 'The Prima & Ultima' comprises of eight individual single malts, each of which are the first and last of their kind, hence the snappy name. The malts have all been drawn from an extremely limited number of casks from highly celebrated and globally lauded distilleries including Talisker, Port Ellen, Lagavulin and 'The Beast of Dufftown', Mortlach.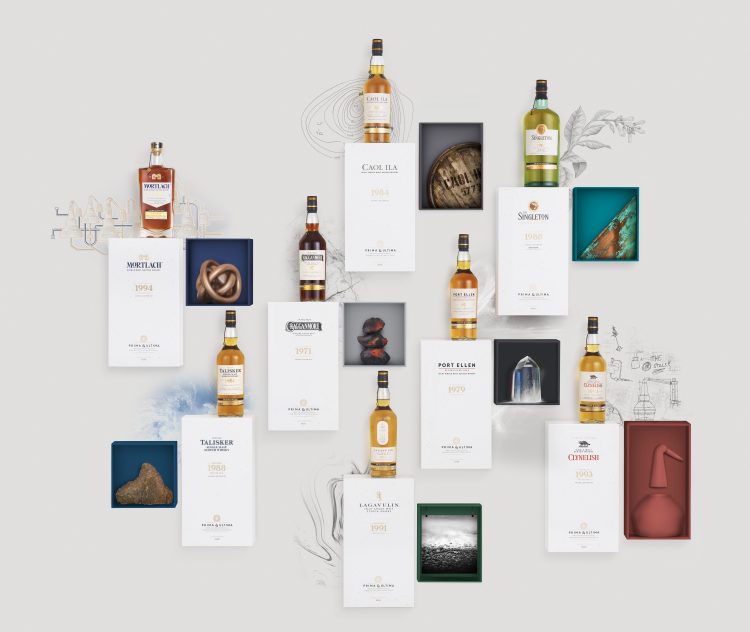 The Knight Frank Luxury Investment Index 2020 showed that over the last decade the value of rare whisky jumped by +564%, the biggest rise and outperforming other luxury assets including cars, watches and wine. Auction houses including Sotheby's have clocked in world records in recent months for individual bottles and full collections, and RARE WHISKY 101 investor report showed an increase in Q1 2020 against 2019 of +19%.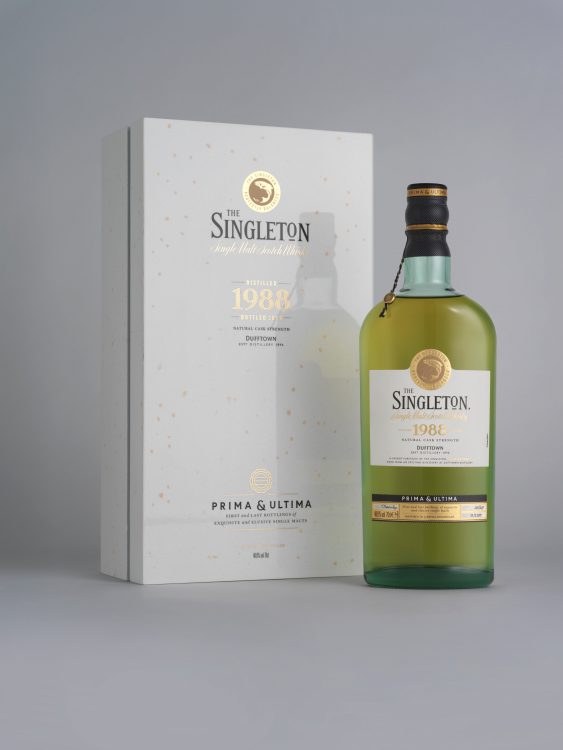 This collector's item provides a unique opportunity to own a handful of slivers of history across these extraordinary malts. Just 238 full sets are to be released in this range, with an RRP of £20,000. Each of the sets comes with a limited edition book containing personal memories from Dr Beveridge on each of the distilleries and the whiskies that he made there.
A global registration at exceptionalwhisky.com will open on 22nd July for whisky collectors to register their interest to purchase, to be followed up by Prima & Ultima appointed agents – including Diageo's network of experienced private client teams.