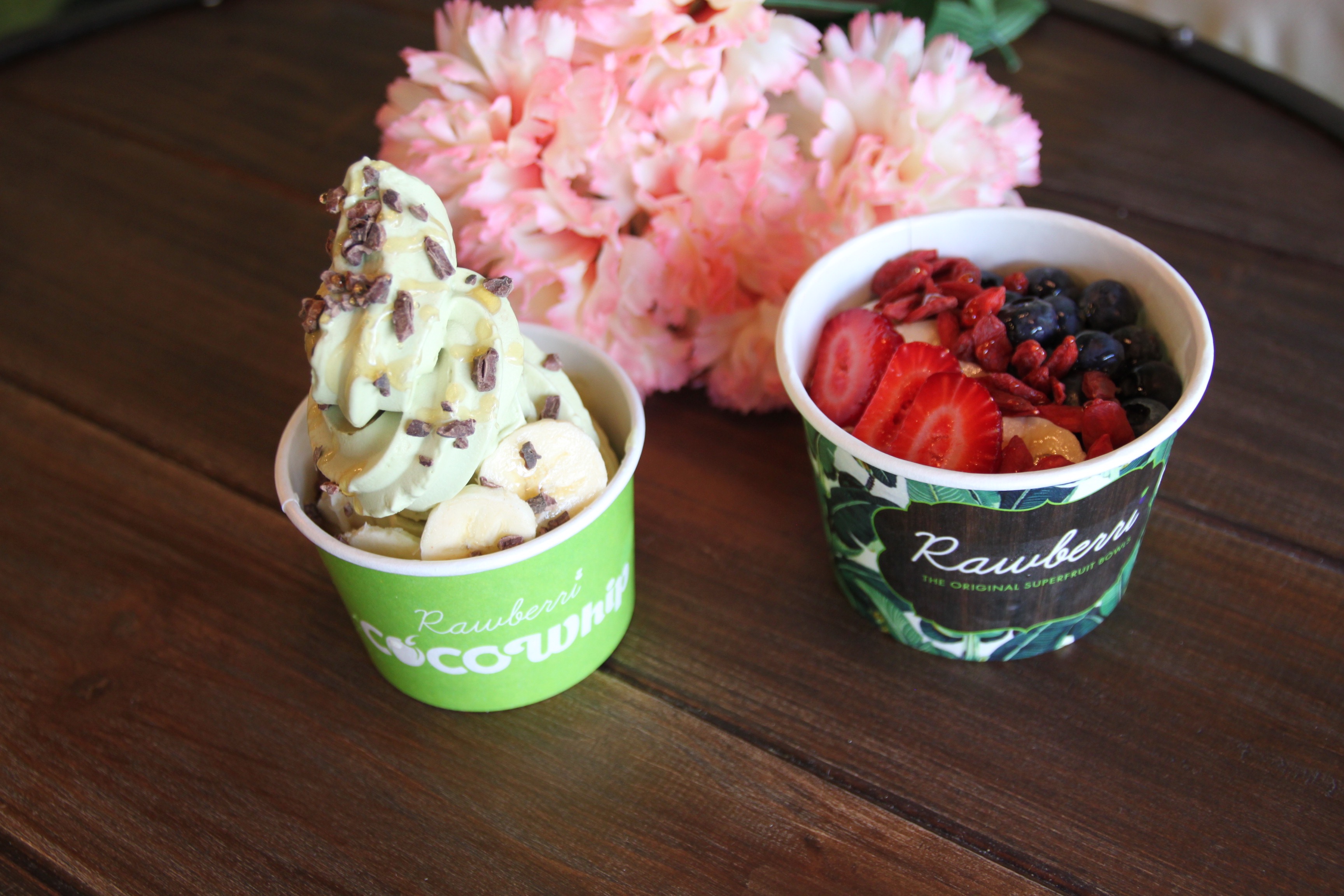 It was a perfectly sunny Saturday afternoon and I was scanning the shop fronts in search of Rawberri. I spotted it instantly; the orderly queue that snaked out onto Santa Monica Boulevard was unmissable.
A few moments after joining the line, I entered the shop and could instantly see the attraction. Rawberri is an oasis from the hot and hectic streets of Hollywood. I was greeted by a neon flashing sign that read 'Good Vibes Only!!'. The powder pink walls were decorated with giant green leaves and hammock style swing chairs descended from the ceiling.
I ordered at the till and the polite and enthusiastic server recommended three of their bestselling bowls, they sounded so delicious that I ordered all three. I then sunk into one of the swing chairs by the window and watched the sun set over West Hollywood, leaving streaks of gold in the pink sky.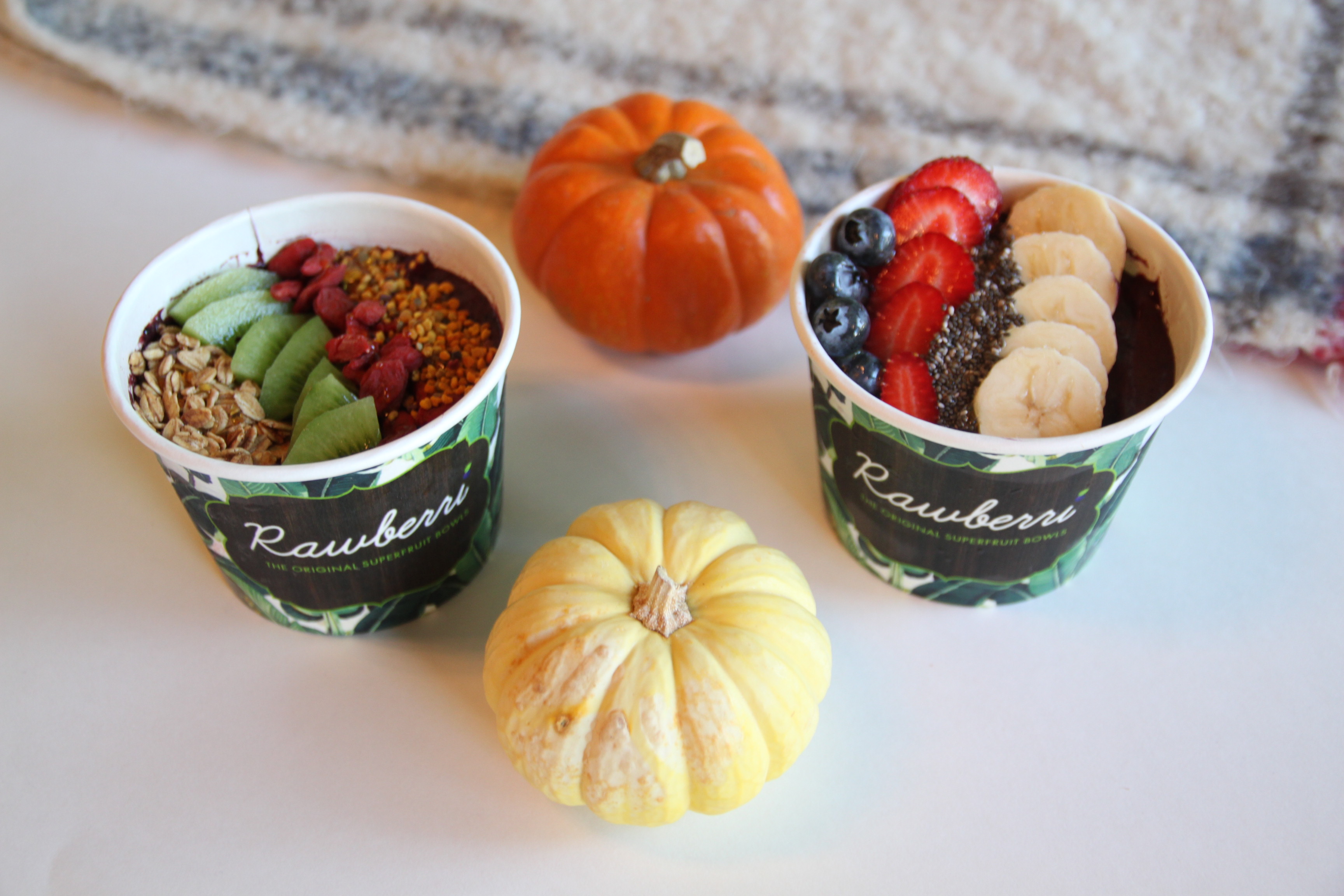 A few moments later three beautiful bowls were placed delicately in front of me, all branded in Rawberri's signature leaf design. It's not hard to see why people are flooding their social media accounts with pictures of the bowls.
Australian Cocowhip is the first vegan soft serve and Rawberri is the first and only vendor in the U.S. to use it. With the addition of bio fermented probiotics and highly nutritious superfoods for maximum performance and energy, there is so much more to these bowls than initially meets the eye.
Of course, they were aesthetically pleasing and looked almost too good to eat. The fruit was flawless, not a hint of bruising in sight, each piece was uniform and arranged into a little work of art.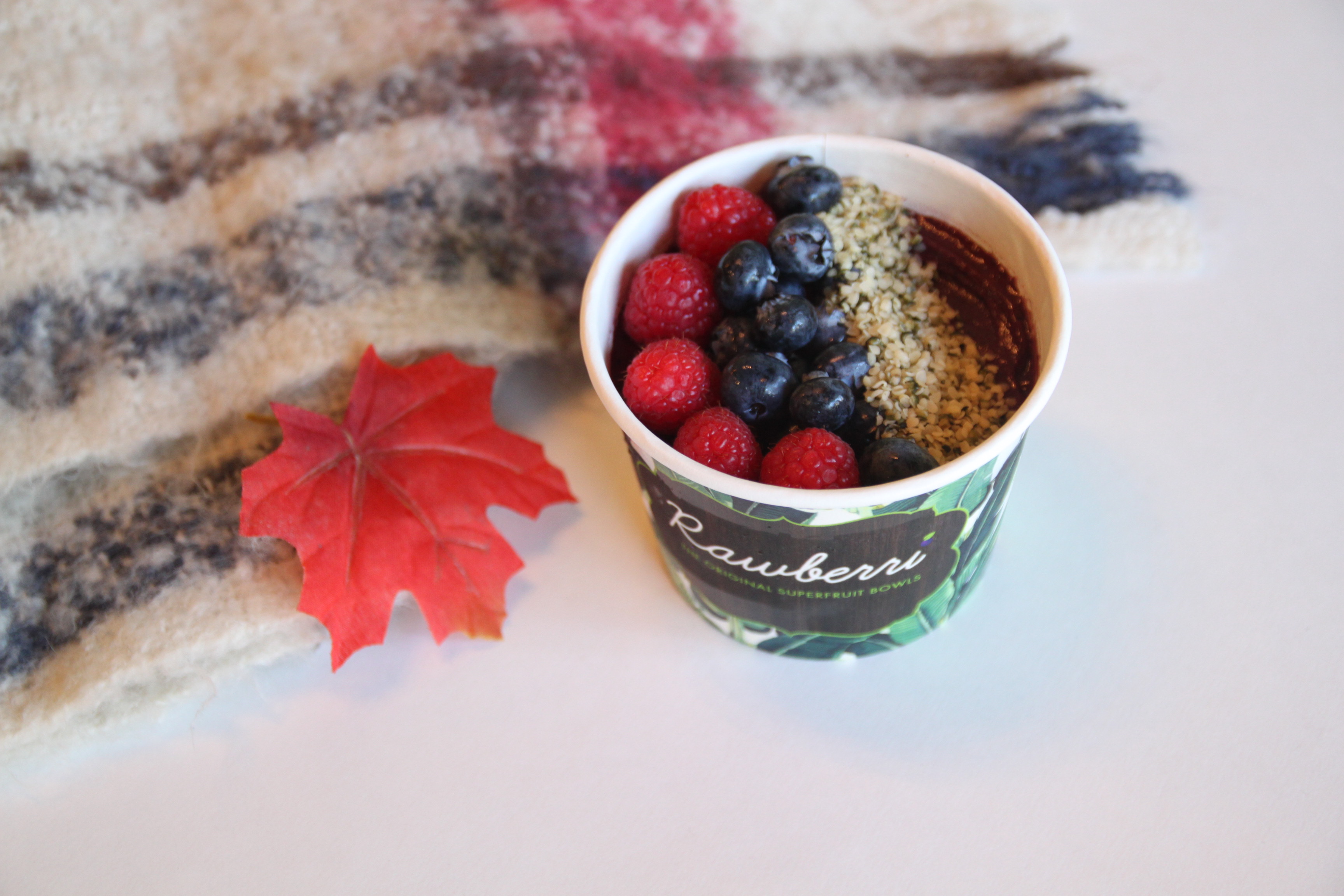 I tried the 'Classic Acai bowl', which featured chopped banana and strawberries topped with a white mountain of coconut. Next was the 'Berry Bliss', cool and sweet with the unmistakable tang of fresh berries. It was decorated with a mosaic of strawberries, blueberries and raspberries. Finally I got stuck into the 'Energy Boost' bowl, a slightly more decadent bowl made with banana, cacao and nuts.
Rawberri prides itself on serving healthy, organic, dairy-free, gluten-free and soy-free Acai bowls and superfruit bowls without any added preservatives or artificial flavourings. The bowls are bursting with vitamins and antioxidants; they are also an excellent source of dietary fiber and natural energy.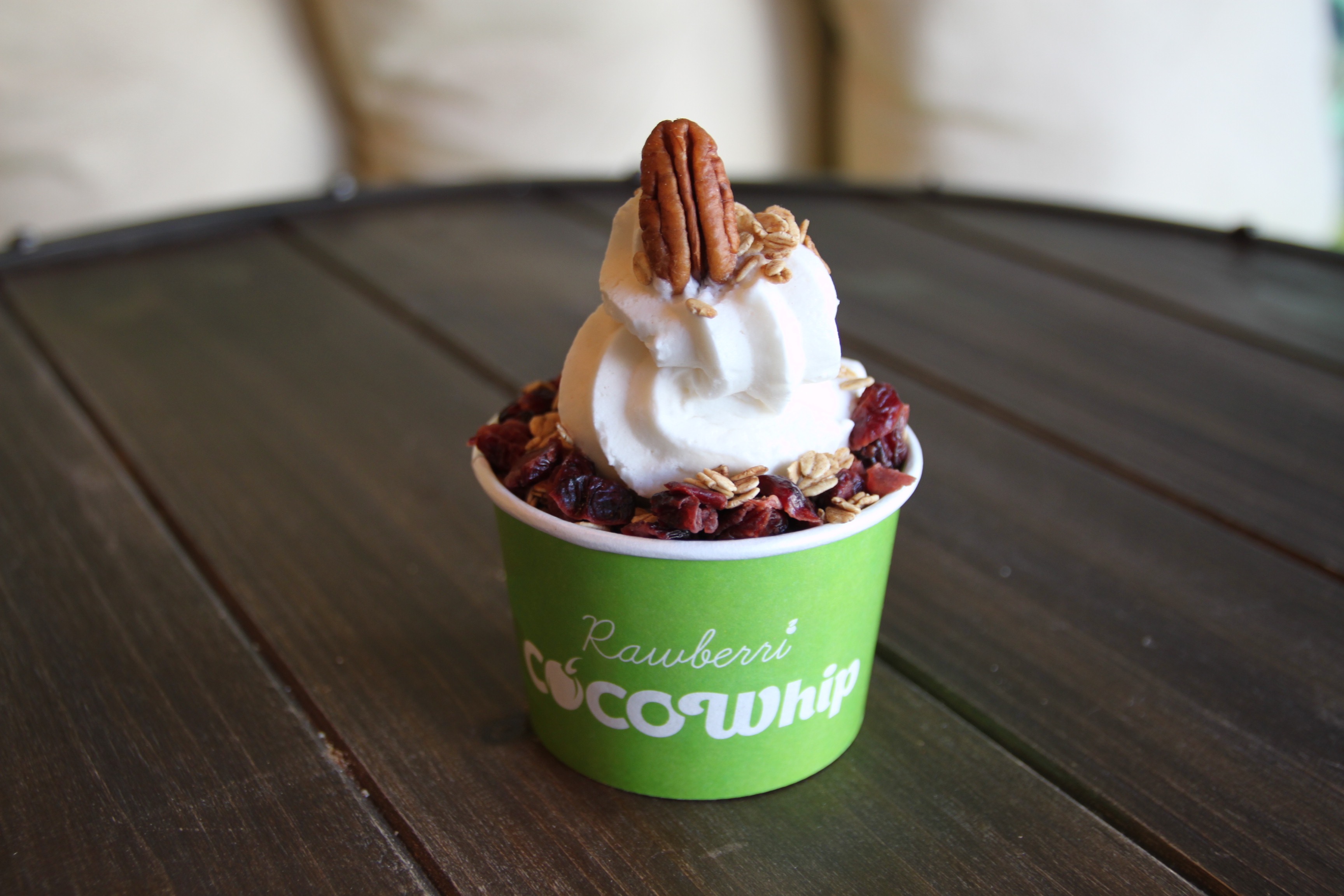 Dietary requirements are more specialized than ever before, dairy-free and gluten-free options are incredibly in demand whether it's due to intolerance or a lifestyle choice. Rawberri offers exquisite bowls full of rainbow colours, which are pretty to look at, but more importantly they are delicious to eat.
For those with a lactose intolerance, living with Celiac or any other condition suitable for a dairy or gluten-free diet, or just aching to try something new, head to Rawberri, a little paradise in the heart of West Hollywood.
Rawberri
8582 Santa Monica Blvd, West Hollywood, CA 90069