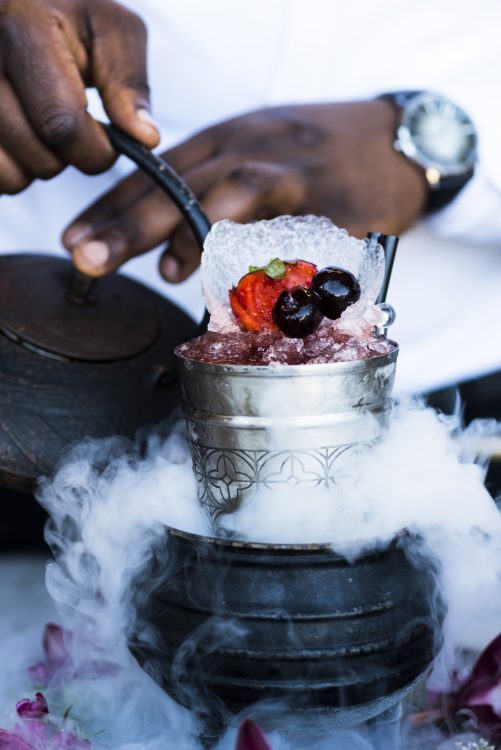 The Cape is historically known to have extremely turbulent and stormy seas, in the 15th century sailors from Portugal gave it the rather dramatic name the 'Cape of Storms'. The name caught on and is still used to affectionately describe Cape Town during the winter months.
Another rather catchy, age-old weather-related term is given to the thick cloud that often rolls over Table Mountain and descends towards the city. As it covers the mountain, often very symmetrically, it is referred to as the 'tablecloth' of Table Mountain. Elton Fortune, Head Mixologist at Vista Bar & Lounge, has named his creation 'Cape of Storms' as the dry ice spills over the rim of the glass and creates the effect of a theatrically dramatic cloud.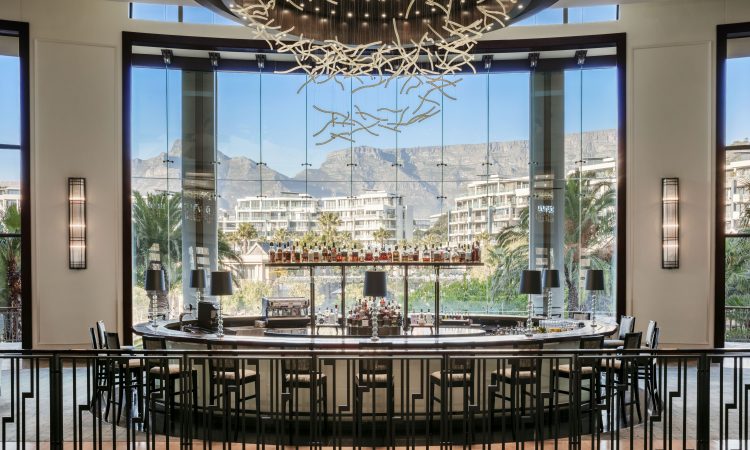 Ingredients
50ml Tanqueray No. 10
50ml Pineapple juice
25ml Grapefruit juice
25ml Monin Falernum syrup
0.5ml Egg white
Dry ice to serve (optional extra)
Seasonal berries and Strawberry Syrup for the garnish
Method
Simply muddle the ingredients together and top with the whisked, fine egg white.