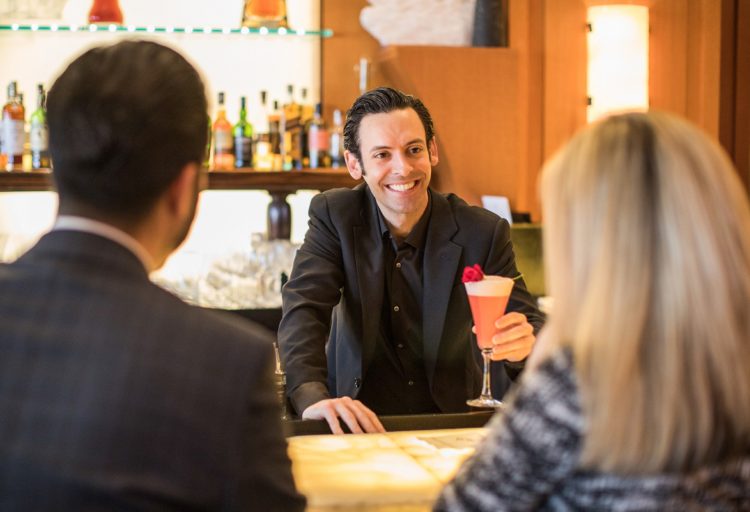 Whilst you may be confined to the sitting room, day in, day out, the mind can still wander and the recipe book can follow. Today's foray is to Beverly Hills.
THE Blvd restaurant may be found within the Beverly Wilshire Hotel, which is itself a Four Seasons hotel. The restaurant is legendary, as are its cocktails. The Feeling Pretty was inspired by the movie, Pretty Woman, which was set at the iconic hotel and celebrates its 30th Anniversary this year.
This sublime cocktail stands out as a much loved favourite and the bar serves around 4,000 of them every year, so we're delighted to share the recipe and method for you to make your very own Feeling Pretty.
Ingredients
1.5 oz Absolut Elyx
0.5 oz Combier Crème de Pêche De Vigne liqueur
1.5 oz lemon juice
1.5 oz Aquafaba
Perrier-Jouët Grand Brut Champagne (roughly 4 oz)
5 raspberries.
Method
In a shaker, muddle 5 raspberries. Add liquids to the shaker – dry shake (meaning no ice) to make it extra fluffy. Open the shaker and add ice – shake again. Strain and pour into glass. Top off with Perrier-Jouët Grand Brut Champagne. Decorate with a single rose.