This healthy and delicious gluten-free breakfast bowl will brighten up any morning. Full of juicy fruit and tasty nuts and seeds, it is the perfect balance of healthy and delectable.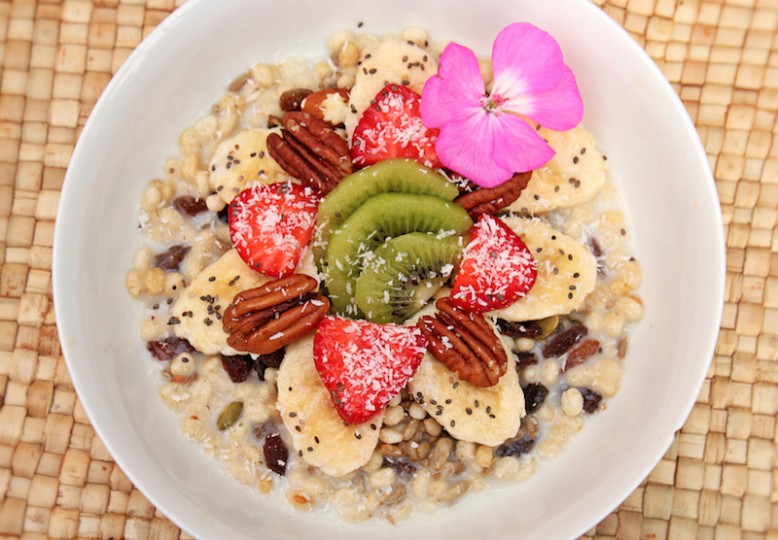 (Serves 1)
Ingredients:
1 cup Crisped rice
1/2 cup Sultanas
1/4 cup Pumpkin seeds
1/4 cup Sunflower seeds
1/4 cup Linseeds
1 tbsp Desiccated coconut
1 tbsp Chia seeds
1/4 cup of Pecan nuts
1/2 Banana
4 Strawberries
1/2 Kiwi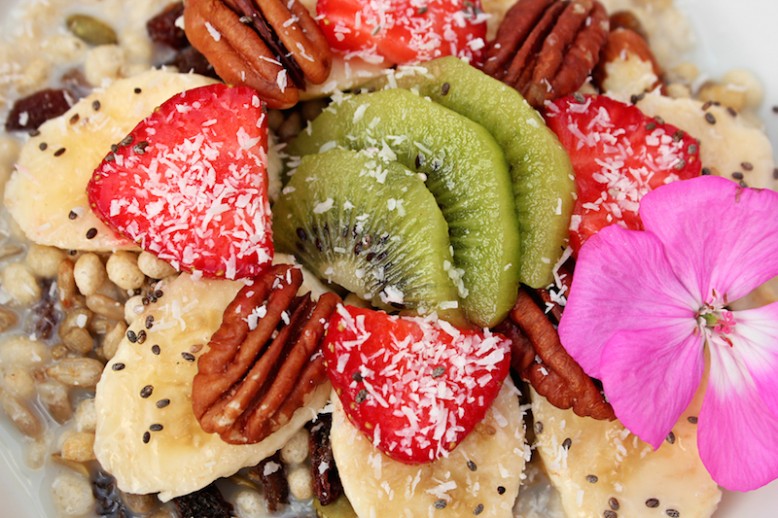 Method:
1. Mix together the base of your muesli in a bowl – crisped rice, sultanas, pumpkin seeds, sunflower seeds and linseeds.
2. Slice up the banana, strawberries and kiwi, arrange on top of the muesli along with the pecan nuts.
3. Sprinkle chia seeds and desiccated coconut over the fruit. Pour in almond milk.
Optional: Decorate with a pretty summer flower!
Enjoy!
Recipe by Mica Francis-Angel
Visit Mica Francis- Angel blog: iwaspromiseddonuts.net

Visit Mica Francis- Angel Instagram: @iwaspromiseddonuts