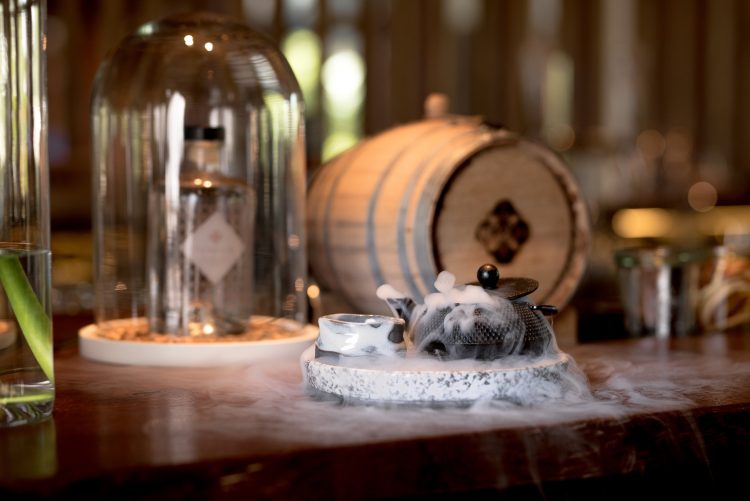 'The Alpina Gstaad', Switzerland, is one of the most glitteringly sleek hotels in the region. It's known, and loved, for its extraordinary array of amenities; from the shimmering summer outdoor pool, to the indoor heated one, from the Six Senses spa to the plush cinema room, the hotel has it all.
The hotel's gastronomic offering is every bit as expansive and diverse as the rest of its amenities. Executive Chef Martin Göschel supervises 'Sommet', 'Megu' and 'Swiss Stübli', which are the three remarkable hotel restaurants. Sommet, which proudly holds a Michelin star, was inspired by Martin Göschel's own exploratory wanderings in France, Italy, Southeast Asia and South America. Swiss Stübli revolves around hearty alpine classics like raceltte and fondue. Megu, which is run by Head Chef Tetsujiro Ogata and Head Sushi Chef Tsutomu Kugota, takes its diners on a journey through some of Japan's most pristine and rare ingredients.
Among this luxury hotel's extensive contemporary art collection, is a piece by Thomas Schütte, one the world's foremost visual artists. 'Das Drittes Tier', or 'The Third Animal', is a mythical creature whose solid bronze exterior is punctuated by bursts of steam which appear to be exhaled from its flaring nostrils. The addition of this piece to The Alpina's Gstaad's own art collection was celebrated by the creation of 'The Hattori Hanzo' cocktail which was inspired by the steam exhaled from the creature's nose. It is from the handsome Alpina Lounge & Bar that the Hattori Hanzo cocktail has issued forth.
Ingredients
40 ml Sake
20ml Apple Juice
20ml JC Peach (peach juice)
Touch of rose syrup
Method
Simply combine the ingredients and serve from shot glasses.