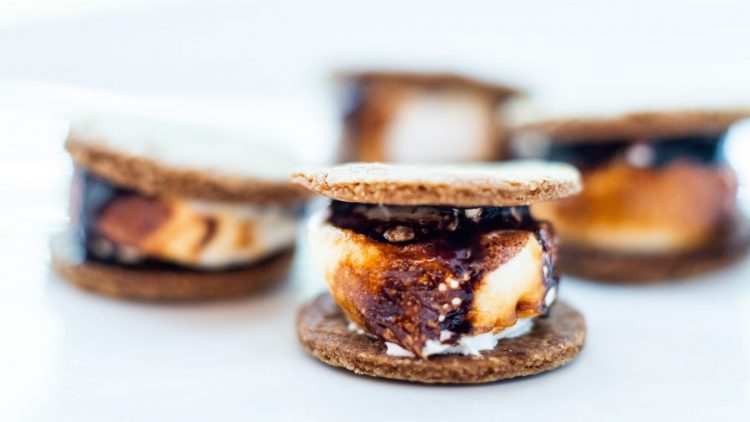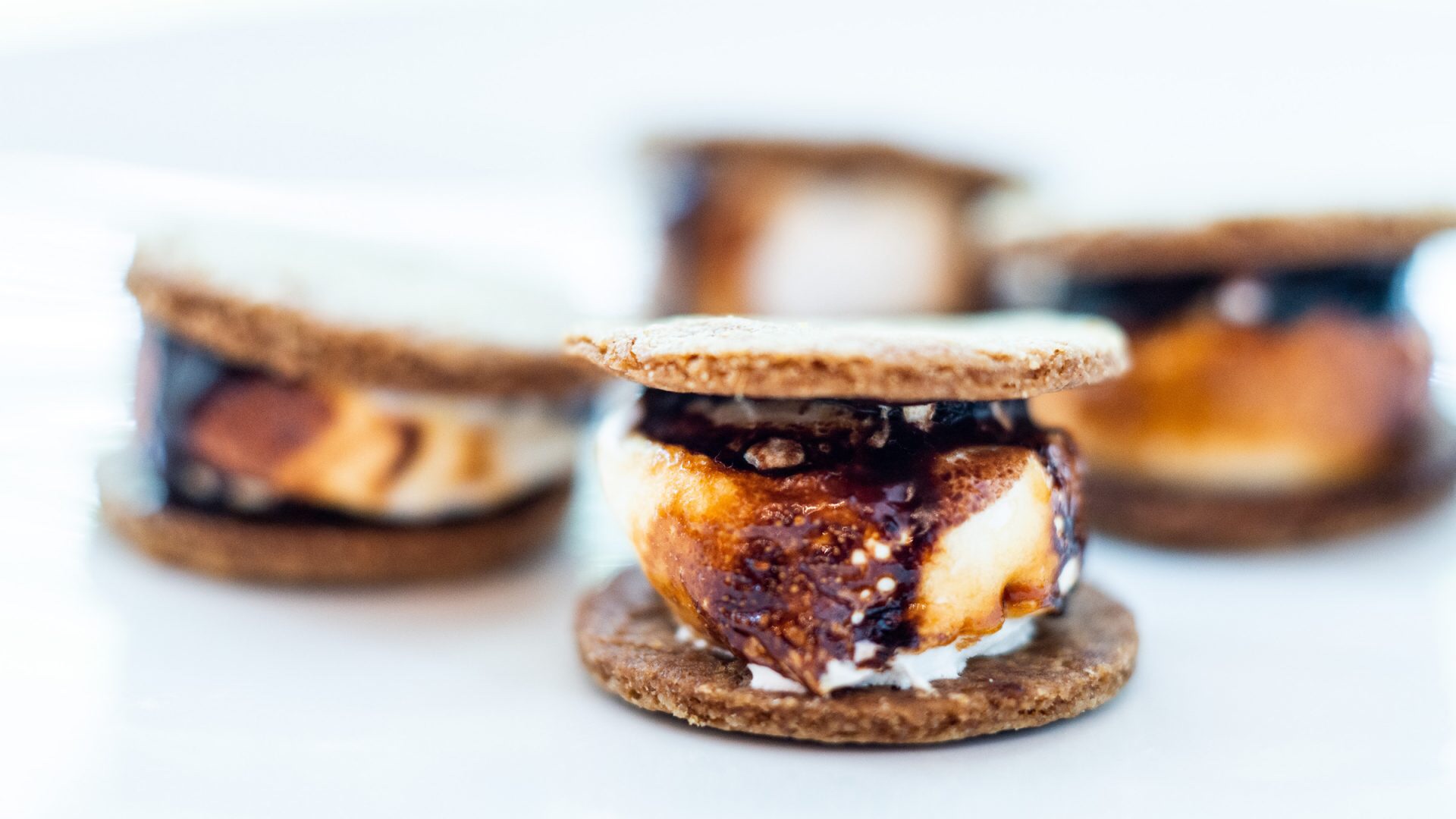 Recipe makes 24 crackers for 12 s'mores
Ingredients
96g whole wheat pastry flour
120g all-purpose flour
50g caster sugar
1/2 tsp salt
1tsp cinnamon
1 tsp baking powder
1 large egg
50g vegetable oil
85g honey
35g semi-skimmed milk
Additional milk for glaze
12 marshmallows
1 small piece of milk or dark chocolate
Method
Combine the flour, sugar, salt, cinnamon and baking powder in a medium-sized bowl.
In a separate bowl, whisk the egg with the oil, honey, and two tablespoons of milk. Stir this mixture into the dry ingredients to create a firm dough, adding more milk if necessary.
Wrap the dough and chill for around an hour then preheat the oven to 150°C.
Divide the dough in half and, working with one piece at a time, gently knead until it holds together. Roll each piece to a thickness of 1/16" and place on parchment paper.
Brush both pieces of dough with milk and bake for ten minutes, rotating the baking pans after five minutes.
Remove from the oven and use a pizza wheel or sharp knife to cut the sheets of dough into 3″ x 2″ rectangles; don't separate them, just cut them.
Return to the oven and continue to bake for 18 to 20 minutes.
Leave the crackers in the oven but turn it off and keep the door open for five minutes. After the majority of the oven's heat has dissipated, shut the door and let it cool down for 20 minutes with the crackers inside to ensure they are crisp. Remove from the oven and cool the crackers on a wire rack.
Individually toast the marshmallows until golden brown. You can do this over a gas hob, barbecue or a campfire.
Place a piece of your chosen chocolate on top of a graham cracker followed by a toasted marshmallow and another cracker. Squeeze together and enjoy while it's warm!
Top tip: Your crackers can be stored for up to a week if well wrapped, or in the freezer for a couple of months.