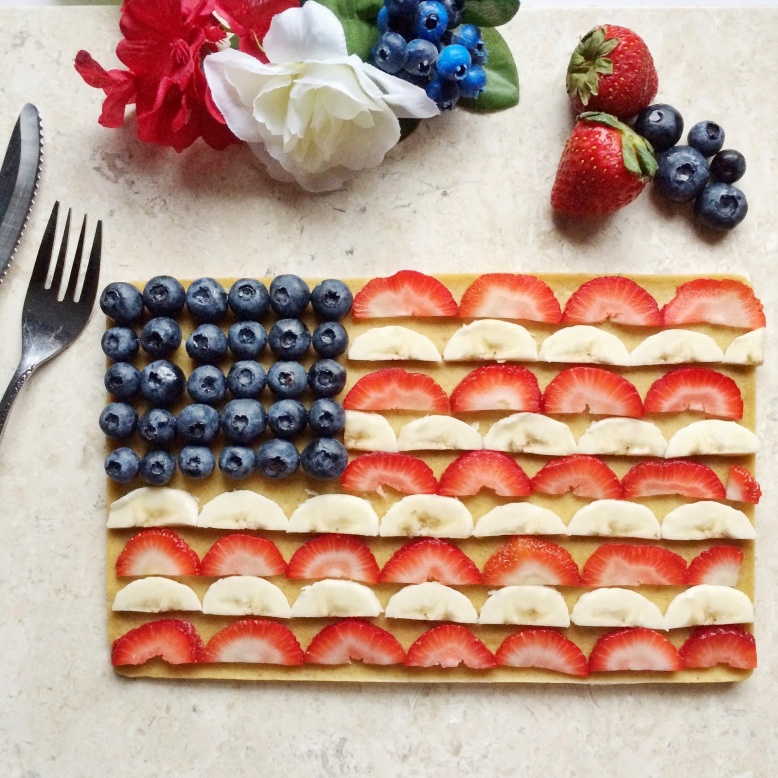 Serves 1
Gluten Free, Dairy Free, Vegetarian, Vegan options!
You will need:
2 tbsp buckwheat flour
2 tbsp garbanzo bean flour (feel free to use another 2 tbsp buckwheat flour)
1 tbsp peanut flour
1/2 tsp baking powder
1/2 tsp sweetener of choice (coconut sugar, stevia, etc)
1/2 tbsp peanut butter
1/2 ripe banana, mashed
1/4 cup non-dairy milk of choice
2 tbsp egg whites
◦  sub 1 flax egg for vegan
Directions:
Preheat your oven to 375F.
Grease a small baking tray with coconut oil or non-stick spray.
Combine all dry ingredients (flours, baking powder, and sweetener) in a mixing bowl and whisk until combined.
In a separate bowl, add the milk and egg whites (or flax egg), mashed banana and peanut butter and whisk until combined.
Pour the wet mixture into the dry and stir until smooth.
Pour the batter into the pan and smooth it out to the edges.
Bake for about 20-25 minutes until the top is browned and pulling away from the edge of the tray.
Top with your favorite fruit, a dollop of yogurt and more peanut butter.
Enjoy!
Instagram: www.instagram.com/wholeandhealthy
Facebook: www.facebook.com/caseyswholesomekitchen
Pinterest: http://www.pinterest.com/caseyyrose/caseys-wholesome-kitchen/