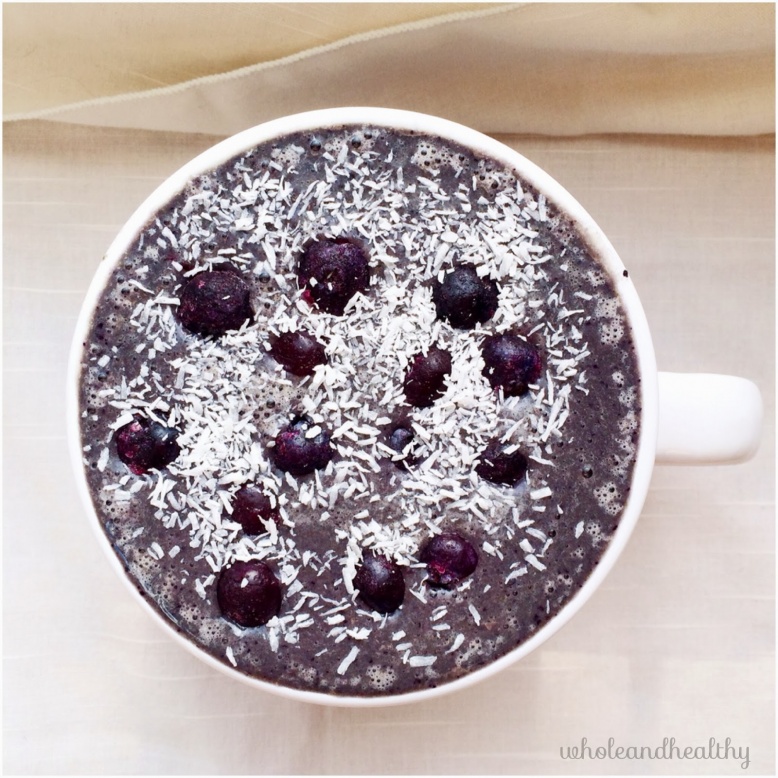 I have become obsessed with smoothies lately and this has to be one of my favorites. Acai is a powerful  superfruit: it has a remarkable concentration of antioxidants that help combat premature aging, with 10 times more antioxidants than red grapes and 10 to 30 times the anthocyanins of red wine, is full of monounsaturated (healthy) fats, dietary fiber and phytosterols to help promote cardiovascular and digestive health, and has an almost perfect essential amino acid complex in conjunction with valuable trace minerals, vital to proper muscle contraction and regeneration. Get some acai powder, people!
You will need:
1/2 cup milk of choice
1 frozen, sliced banana
1/2 cup frozen blueberries
1 tsp acai powder
1 scoop (30g) vanilla protein powder (optional, but this is what makes it "vanilla")
1/4 cup Greek yogurt (makes it thick)
optional superfoods like flax, chia, avocado  (anything you want really!)
enough cold water or more milk to get it moving
Directions:
Combine all ingredients in a blender until smooth.
Enjoy!