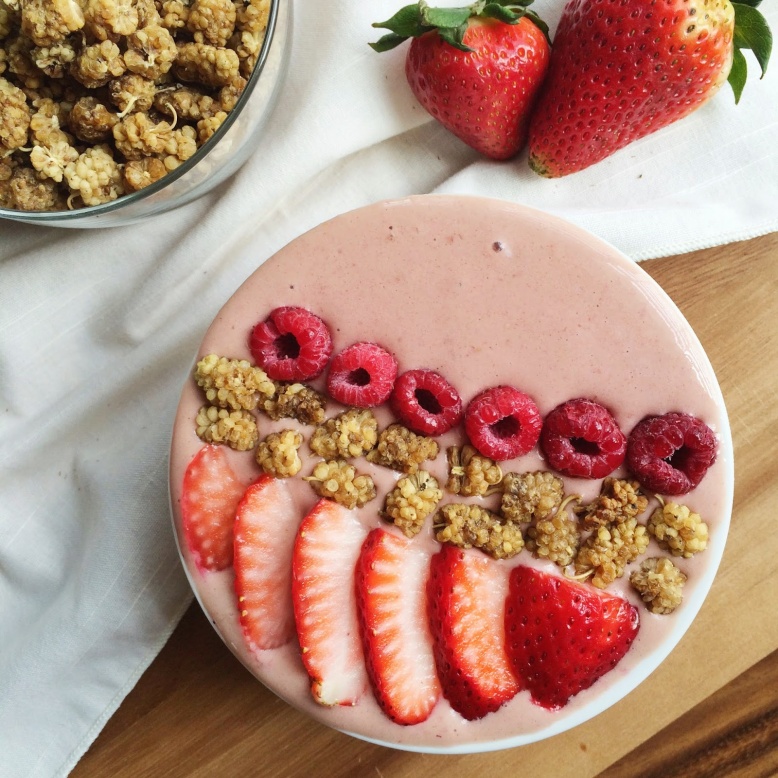 This is a delicious, thick and refreshing pink berry smoothie bowl!! I added maca powder for a great boost of energy to help me focus on my studying. This is also vegan and gluten free!
Serves 1
You will need:
1 frozen, sliced, RIPE banana
1/2 cup frozen strawberries
1/2 cup frozen raspberries
1 cup soy milk (or milk of choice)
1 scoop vanilla protein powder (about 30g)
1 tsp maca powder
1 tsp pomegranate powder (optional, enhances the pink color)
cold water (as needed)
Directions:
Combine all ingredients in your blender and process. Add cold water as needed to get everything incorporated, but if you want a thick smoothie, use only a small amount.
Enjoy!
Pour into a glass or bowl and slurp it down!