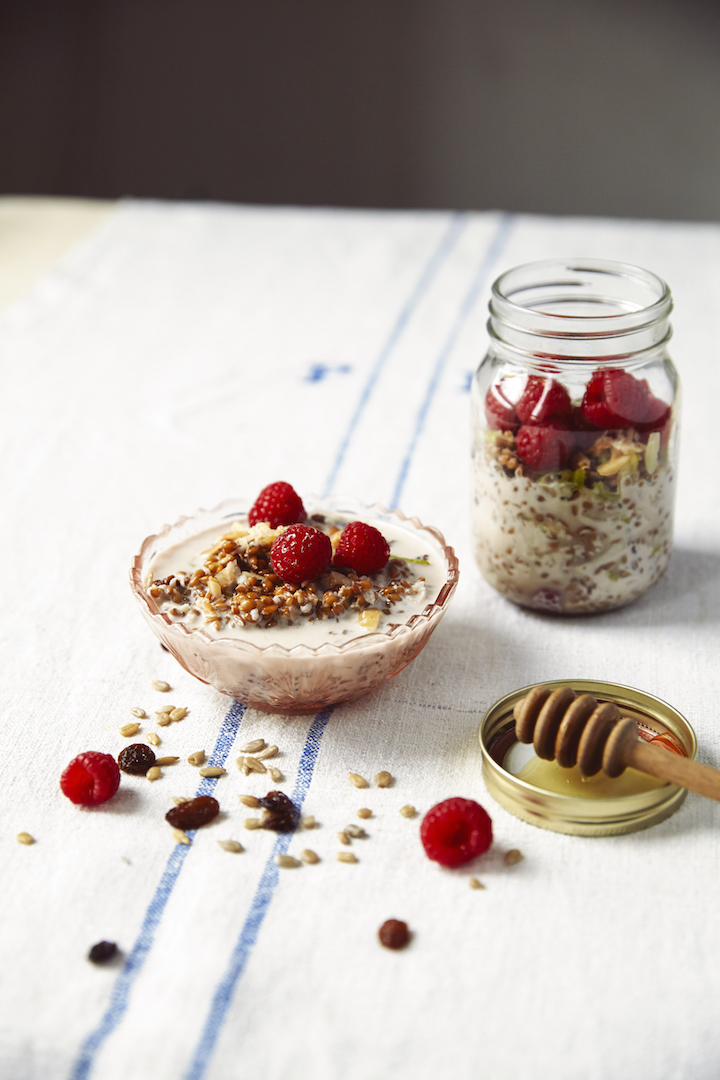 With Christmas over and the new year upon us, it is time to get healthy. Sophie Michell is the UK's youngest female Executive Chef, currently based at the luxury boutique hotel, Belgraves' Pont St, as well as TV personality and published author. For the New Year, Sophie will be working with premium ingredients brand, Merchant Gourmet, to create a range of healthy recipes to launch their Eat Well, Live Well campaign.
Serves 2
Ingredients:
250g cooked Spelt
50g flaked almonds (with some retained for decoration)
50g sultanas
2 tsp sunflower seeds
100ml apple juice ½ apple, grated
100g thick Greek yoghurt
1 heaped tsp acai powder
Raspberries and honey to serve
Method: 
Really simple! Just mix all the ingredients together and serve. It is best after a few hours of sitting in a fridge, but if you don't have time just mix and go!