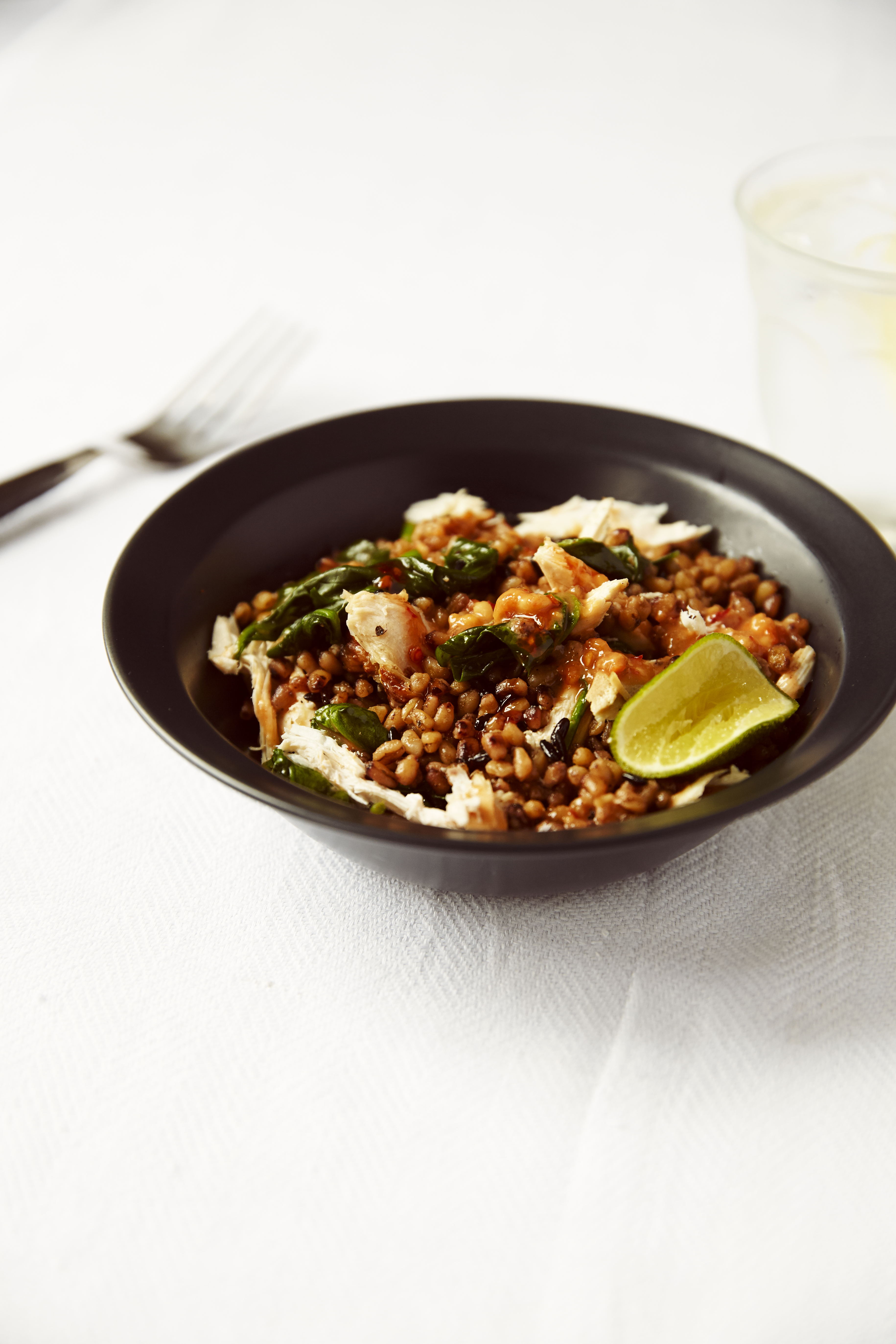 With Christmas over and the new year upon us, it is time to get healthy. Sophie Michell is the UK's youngest female Executive Chef, currently based at the luxury boutique hotel, Belgraves' Pont St, as well as TV personality and published author. For the New Year, Sophie will be working with premium ingredients brand, Merchant Gourmet, to create a range of healthy recipes to launch their Eat Well, Live Well campaign.
Serves 1
Ingredients:
1 pouch Thai Flavoured Grains
1 large handful of baby spinach
1 cooked chicken breast
1 lime
1 tbsp of crunchy peanut butter
2 tbsp sweet chili sauce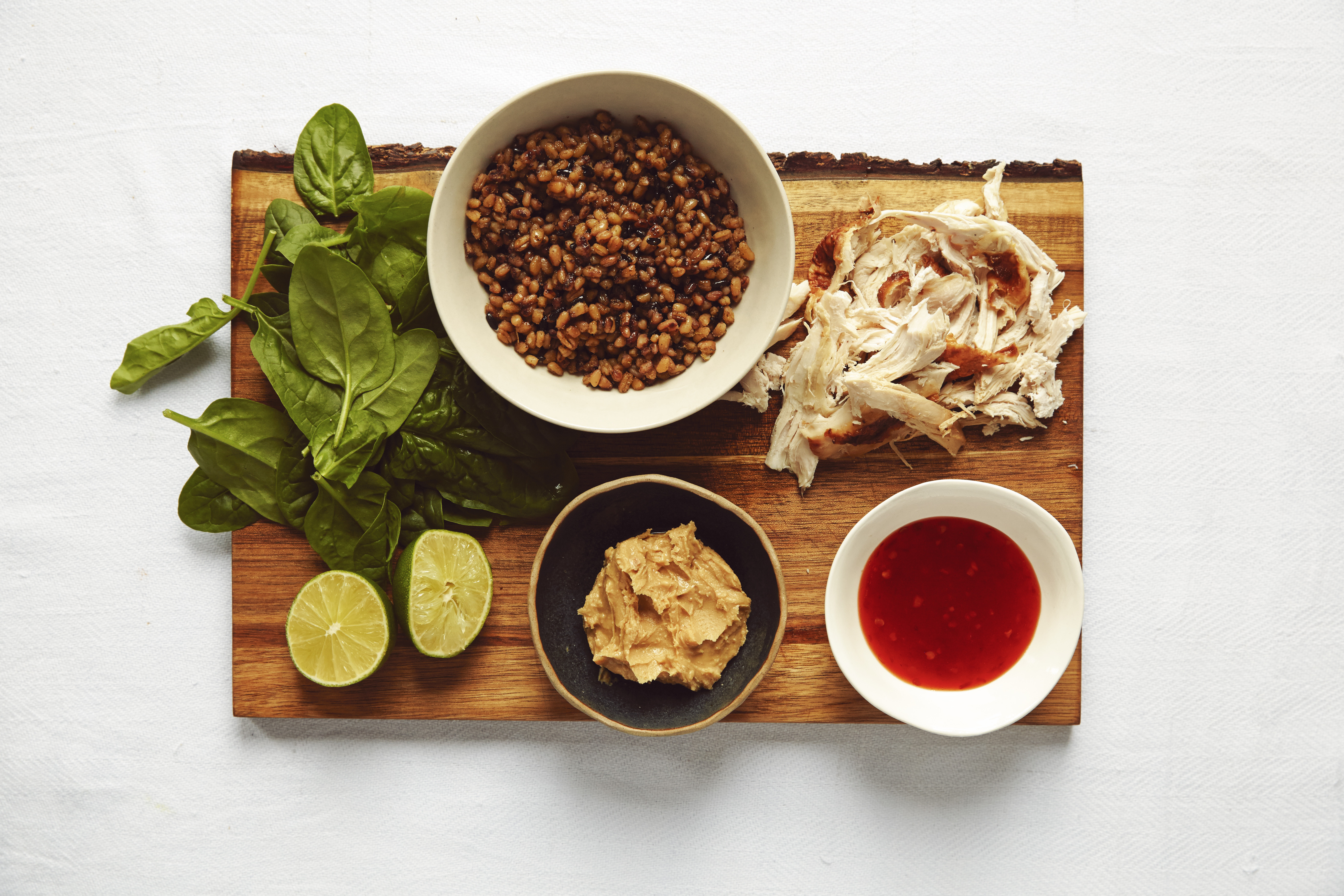 Method:
Place the spinach and Thai Flavoured Grains in a medium bowl and cover with clingfilm, cook for 2 minutes, take out and stir. Shred the chicken and place on top, then cover with clingfilm and cook for another 2 minutes. In a smaller bowl mix the sweet chili, peanut butter, and lime juice together. Cook in the microwave for 1 minute, stir well and serve alongside the chicken bowl.