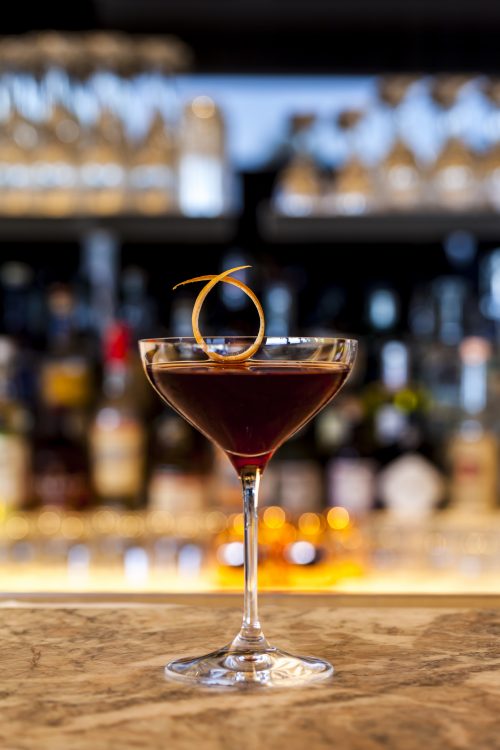 Hotel Eden is been a 'must see' venue in Rome since it opened in 1889. That is 131 years' worth of setting new standards of luxury and service. When the hotel opened originally, it was the first in Rome to have those luxurious little creature comforts like…running water, heating and electricity.
The hotel has come a long way since then and following a truly exquisite renovation in April 2017, masterminded by Bruno Moinard the French architect extraordinaire, it is now a feast for the senses.
The hotel is perfectly placed near to the Gardens of Lucullus, which overlook the Spanish Steps, and the centro storico. The rooftop bar at Hotel Eden boasts stunning, panoramic views over the 'Eternal City', and they certainly know how to mix a mean cocktail.
We share one of Hotel Eden's most celebrated cocktails with you, in honour of the world whisky day, the Bacchus Manhatten.
Ingredients
50 ml Bulleit Rye Whiskey
25 ml Visciolata del Cardinale
10 ml Drapò Vermouth Rosso
10 ml Drapò Vermouth Dry
5 ml Verjus
2 drops Abbott's bitter
Method
Stir in mixing glass and double strain in martini glass. Garnish with grapefruit zest, ensuring a Martini glass is used if at all possible.