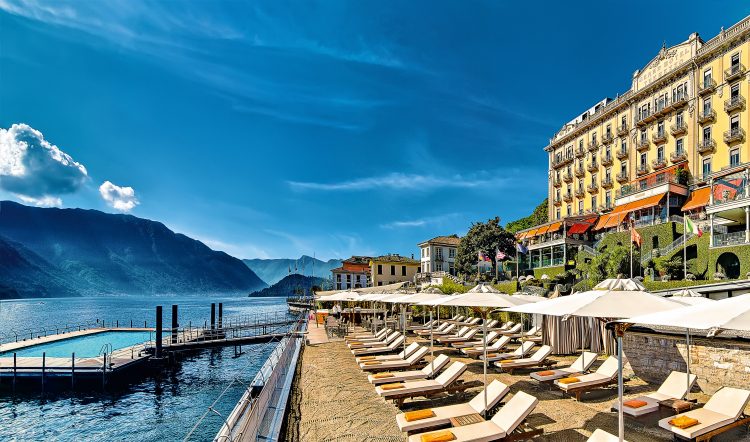 Lake Como has appealed to those who seek that singular blend of absolute luxury combined with absolute tranquility – not an easy thing to find. The pristine Grand Hotel Tremezzo is perched on the Western shore of Lake Como, Italy, meaning that it benefits from a remarkable panoramic view out over the lake itself and beyond to Bellagio.
The building of Grand Hotel Tremezo was constructed in the 17th Century and sits in an enormous, 20,000 square metre park. Of course this five star icon also boasts an exquisite restaurant, a state of the art spa and a bar which is, put simply, so good that it bears its own legacy; The T Bar.
One of the signature cocktails at T Bar is the 'Terrace on Lake Como', which pays homage to the sublime location of this sumptuous hotel. The ingredients of the cocktail all make their own individual salute to The Grand Hotel Tremezzo, for example the saffron represents some classic dishes from Lombardy, and the orange colour recalls the branding of the hotel itself, for example on its canvased awnings which adorn the front of the building.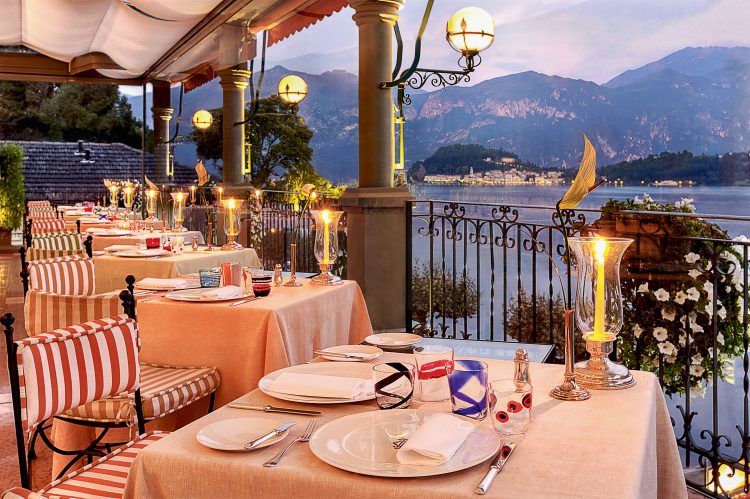 Ingredients
8 cl. Bourbon Bullet
2 cl. Aperol
2 cl. Saffron
5 pink pepper berries
Method
This cocktail is prepared in the shaker by combining all ingredients with a generous amount of large ice cubes. After this, shake vigorously and garnish with white celery.