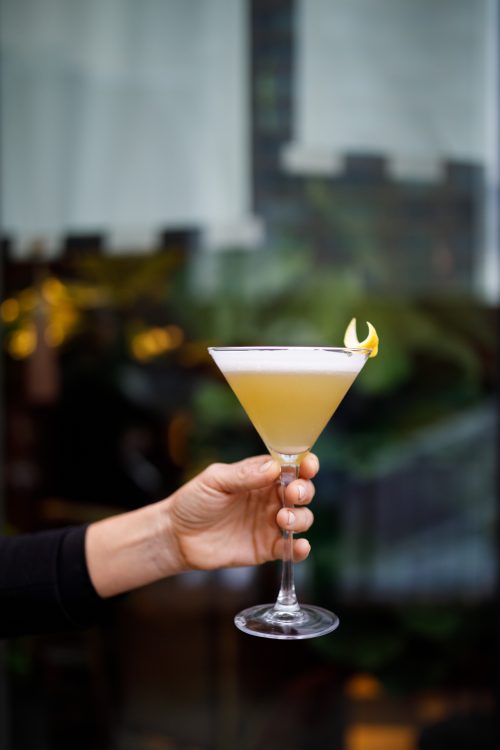 The Ivy Hotel in Baltimore is set within a historic Mount Vernon mansion, with 18 rooms, a small but perfectly formed spa and a phenomenal restaurant. The 'Magdalena' restaurant is renowned as a hub of Baltimore's finest gastronomy and its bar and cocktail mixing skills are second to none. Magdalena revolves around seasonally inspired fine dining, but today we look at the recipe for one of their most popular cocktails, the rather charmingly named 'Bees Knees'.
The Bee's Knees is a classic Prohibition Era drink, traditionally made with Gin, Lemon, and Honey. The Ivy's twist features Belvedere SE Rye, which offers great flavor and a unique finish compared to the commonly used gin. They use Portland Honey, which is also used throughout the restaurant and hotel during high tea. The orange bitters and egg white give it a brighter more balanced taste.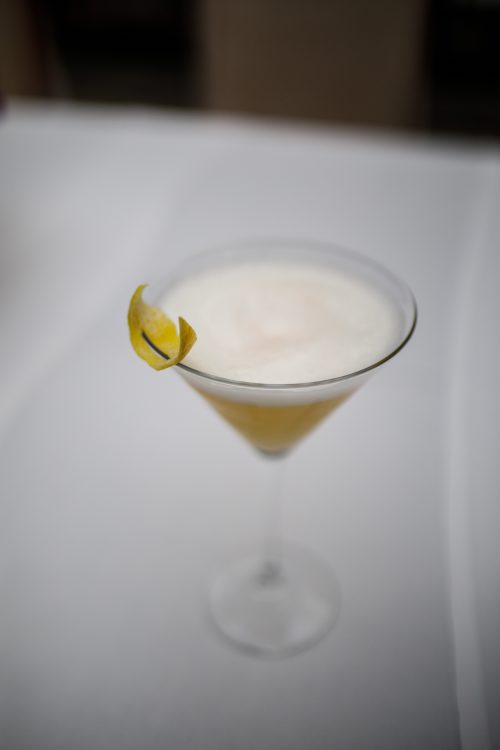 Ingredients
2oz Belvedere SE Rye Vodka (though any good qaulity Vodka will do)
2Tbl Honey Simple Syrup
1.5Tbl Lemon Juice
1-2 Dashes Orange Bitters (or a couple of drops of OJ will work just fine in a pinch)
1 Egg White – Optional
Method
Shake all the ingredients over ice (use a large jar if you don't have a shaker), strain the liquid into a Martini Glass and garnish with a lemon twist, honey stick, or any lemon candy.
Method if using egg white
Shake all the ingredients over ice, strain liquid into another container. pour out ice from shaker, and pour the liquid back in. Shake vigorously until Egg White is nice and frothy (about 20 seconds). 
Method for Make your own honey syrup
Combine 1 cup water and 1 cup honey in a small saucepan. Bring to a boil over medium-high, stirring constantly until honey dissolves. Remove from heat, and cool to room temperature, about 30 minutes. Store in an airtight container in refrigerator, will last up to 2 weeks.