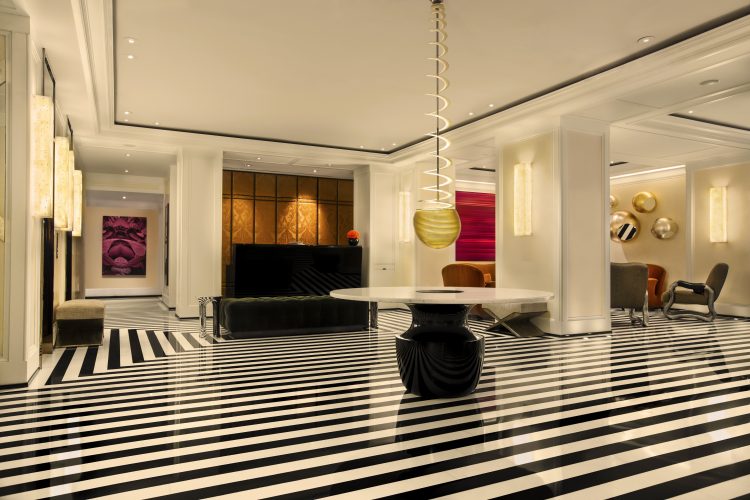 The Mark Hotel in New York City is a monochromatic temple to glamour. Its glitzy location in the heart of the Upper East Side has made it a firm favourite with guests looking for a taste of old school NYC decadence throughout its life.
Mark Hotel boasts 141 well proportioned rooms with all of the bells and whistles that you would expect from a hotel of this caliber, but its restaurant and the exquisite creations it serves are the real icing on the cake (dessert themed pun very much intended).
The Mark Restaurant by Jean-Georges is an innovative restaurant which revolves around an extraordinary menu specially crafted by NYC's own pre-eminent chef, the award winning Jean-Georges Vongerichten. Today we share with you the Mark Hotel's own Black Truffle Pizza, for a little DIY pick-me-up at home.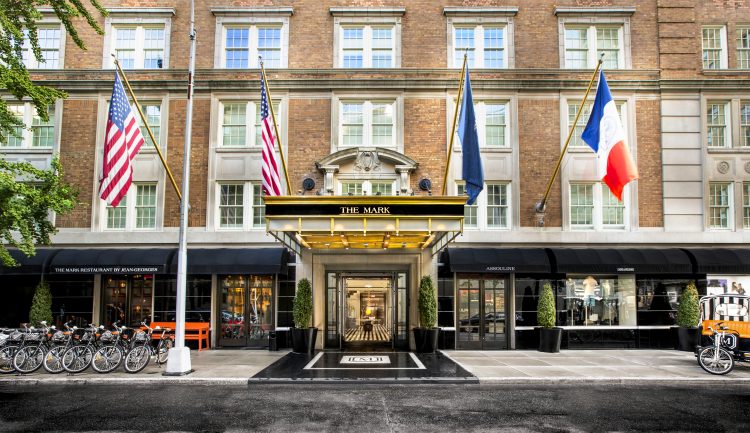 Ingredients for the dough: Yields 48 portions
3200 g Water  (needs to be 65 degrees)
4000 g AP flour, King Arthur Brand, Sir Galahad is best
32 g fresh yeast
120 g sugar
120 g salt
Method
In a Hobart with dough hook put water first, then yeast and sugar whisk briefly to mix.  Then Add flour and work on low speed till mixed combines, about 1 minute.  Bring to the max speed until the dough becomes a ball and comes off the wall of the bowl completely, nromally after about 10 minutes.  Then add salt and mix until incorporated. 
Transfer to an oil coated container, fold the dough over to create a ball and a tight surface and wrap very well. Let proof in refrigerator overnight to double the size in volume.  
If needed same day, leave at room temp til proofed 1 ¾ times the size, then refrigerate for 1 hour before portioning and balling.
With as little flour as possible, pull dough out of container and put onto a table and fold to create a tight surface.   Then portion the dough into 155 g balls and roll to create a tight ball and closed on the bottom.  Arrange in a pizza bin brushed with evo with at least 3 inches apart. Brush surface of dough with evo and let rise to double size at room temp.  Hold refrigerated during service. If not going to use for immediate service, once a tray in full, put immediately into the walkin before continuing balling out the rest dough portions. Stretch and bake as needed.

Ingredients for Truffle Sauce 
2 cans of truffle peelings
150ml white truffle oil
Seasoning to flavour
Method
Combine 2 cans of truffle peelings with 150ml White Truffle Oil in Robot coupe and process until finely ground. Season with salt and freshly ground pepper.
To Serve
85 g Pizza Dough
45 ml Truffle Sauce
42 g Grated Fontina Cheese
Frisee lettuce
House Dressing
Chopped Chives
Method
Roll out one portion of dough, truffle sauce on dough; sprinkle fontina cheese on top and bake until well crisped and blisters are a bit burned. Cut into quarters and top center of pizza with a small amount of frisee lettuce dressed with House dressing and chives.