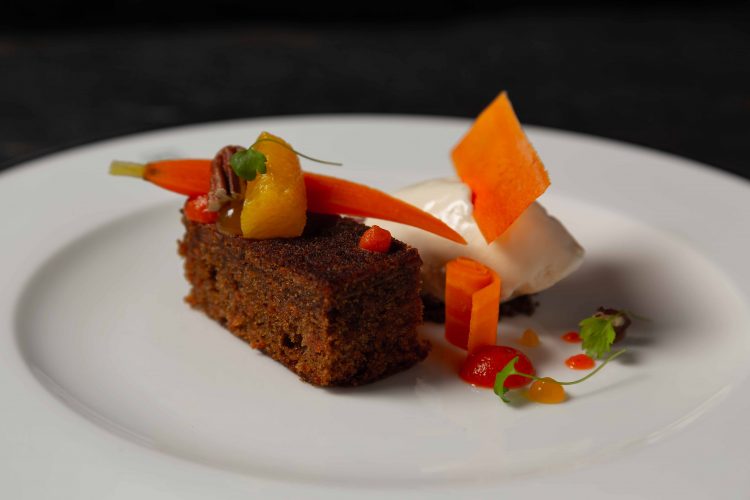 Glenapp Castle is a gorgeous five star hotel in the heart of Ayrshire, Scotland. The stunning Victorian building bristles with charismatic battlements, towers and turrets and boasts some wonderful views out towards the Isle of Arran, the Holy Island and, on a clear day, Northern Ireland.
The award winning restaurant at Glenapp Castle focuses on local, Scottish, seasonal fare and offers luxurious fine dining options like its signature six course tasting menu.
The hotel's Carrot Cake, which is part of its iconic afternoon tea, is a true favourite amongst the regulars, and we share the recipe with you today.
Ingredients
300 g soft light brown sugar 
3 eggs 
300 ml sunflower oil (3 teaspoons) 
300 g plain flour 
1 teaspoon of bicarbonate soda 
1 teaspoon of baking powder 
1 teaspoon of ground cinnamon 
1 teaspoon of ground ginger 
300 g grated carrots 
Method 
Whisk eggs and sugar until light then add carrots and all dry ingredients. Mix all the ingredients together and then place a little sunflower oil inside the baking tray. Bake at 150c for 30-40 minutes.