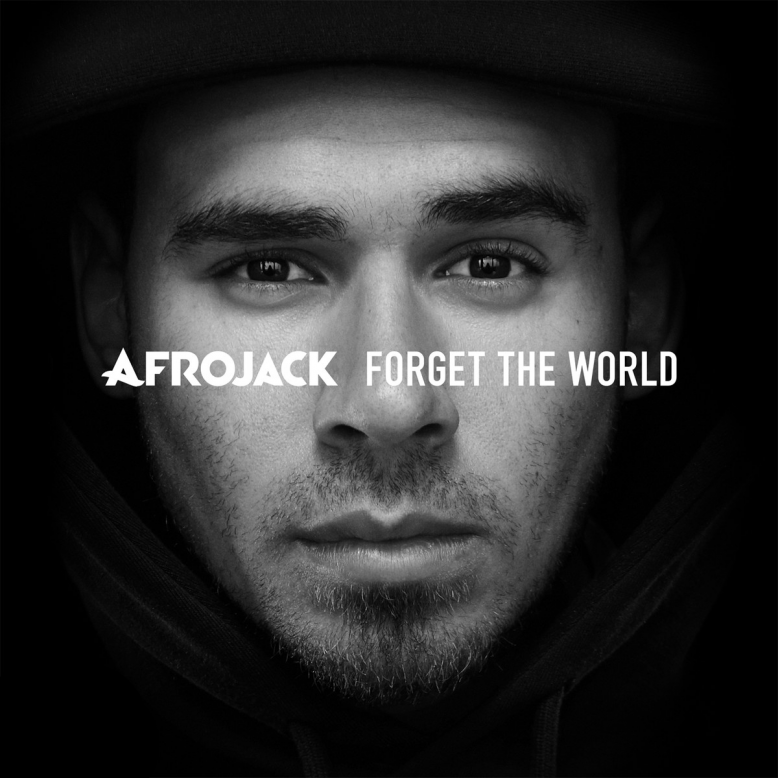 As I approached DSTRKT, I could see that a small crowd had already gathered outside. They were an eclectic bunch; glamorous girls in dangerously short skirts, hipsters in bowler hats and paparazzi staring intently into every car that pulled up outside the venue, ready to pounce.
A group of tourists were taking photographs on their iPhones and staring in awe at a fleet of gleaming supercars, which were emblazoned with Afrojack's logo.
I weaved my way through the crowd and escaped into the luxurious dark cave of DSTRKT. I was greeted by a waiter at the foot of a staircase, which was illuminated with neon lights. He ushered me to a candle-lit table that was positioned directly opposite two empty stools, one of which would later be occupied by Afrojack.
Hundreds of glittering white spotlights adorned the ceiling, under which dozens of journalists took notes and chatted amongst themselves in hushed tones. Red strobe lights bounced off the walls and a large image of Afrojack's face, taken from his debut album cover 'Forget the World', peered down on us from behind the DJ booth.
The waiter returned and courteously offered me a glass of white wine and a platter of gourmet mini-burgers and fried chicken. I had arrived just in time; DJ Danny Howard from BBC Radio 1 was making his way to the empty chairs, greeting the crowd as he went.
Nick van de Wall, better known as Afrojack sauntered into the room, dressed casually in a white t-shirt from his G-Star RAW X AFROJACK capsule collection. He wore a black leather snapback teamed with sunglasses. He looked every inch the superstar DJ and like many others in the room, I took an instant liking to him.
At just 26-years-old Afrojack has already collaborated with the elite of the music industry including; Madonna, Beyoncé and David Guetta. He has dominated the charts and become the second DJ in history to have his handprints featured on the iconic Hollywood Walk of Fame.
Throughout the evening Afrojack was assured without being cocky and particular in an admirable way. He was easy-going but undeniably charismatic, an infectious smile constantly played on his lips.
Afrojack introduced 'Dynamite', a track that featured Snoop Dogg. He gestured for the DJ to play the track, but after a few seconds he leant over the decks and turned it off sharply.
He shook his head in mock-disappointment, he faced his audience and said playfully: "You have to start it like a motherfucker!"
He then cranked the volume up so high that the baseline vibrated beneath our feet. Like many of the songs that Afrojack played to us that evening, it was a magnificent monster of a track. It has since become a personal favourite, in fact, as I write this, I have it on repeat.
Oh, and of course it takes on a new lease of life when you play it at full volume. After all, Afrojack certainly knows best when it comes to his music.
He told a number of anecdotes between the tracks which included anything from; a man whose dream it was to sell ice cream to playing his music to Avicii.
Danny Howard asked the crowd to shout out a random subject and dared Afrojack to produce an anecdote for it. A lone voice shouted, "socks", Afrojack smiled and without missing a beat, he told a story about the importance of socks.
He said: "Everyone in the world wears socks everyday. You know what is funny? You know those people that work in an office, who think they are really important? When you pull up their trousers, they are always wearing the craziest socks!"
To our delight, Afrojack played a number of songs for the album. I have attended a number of events where the music is tortuous and you have to smile politely and nod your head a little so as not to offend the artist in front of you. However, I am pleased to say that 'Forget the World' was spectacular. It was everything you would expect and so much more.
Before we knew it Afrojack was announcing the final track of the evening. It was 'Keep Our Love Alive' and he promised that he had "saved the best for last".
He gestured for the DJ to play the track, then hesitated. He leant into the mike and said playfully: "I want you to give it all of your attention. If you don't, you have to buy 10 albums!"
He added softly: "My heart is in this record."
Afrojack's signature dance beats teamed with Matthew Koma's mesmerising vocals resulted in a truly beautiful song.
Afrojack thanked the journalists profusely for coming to hear the album.
He then stood up suddenly and bowed to us all. Before he left, he said frankly: "I just hope that I haven't let you down with my music."
Never.
Buy Afrojack – Forget the World here.
Follow Afrojack: @djafrojack