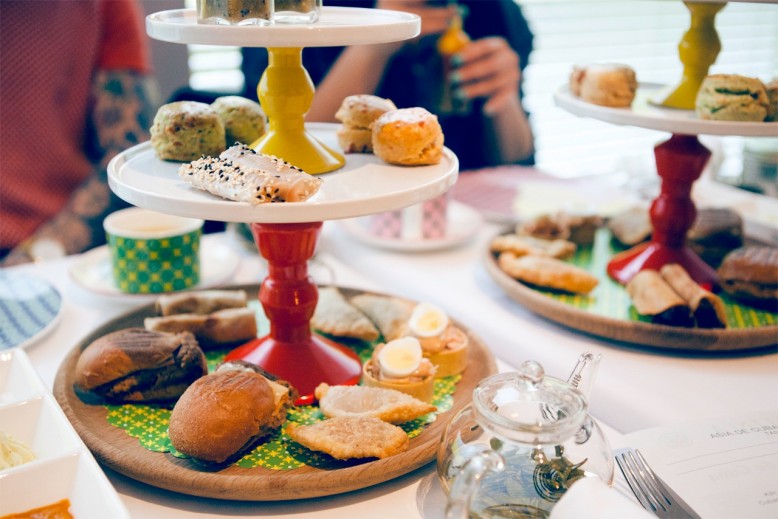 Those who know me well will tell you that I am quite the afternoon tea connoisseur. I have visited some of the most renowned hotels in the world, and experienced some of the most impressive afternoon teas. However, Cafécito Afternoon tea at Asia de Cuba, sounded like an entirely different experience to what I was used to. A friend promised me that it would completely shatter my vision of the perfect afternoon tea.
With its bold colours and eclectic interior, Asia de Cuba is an aesthetic playground. We were seated by a window, at a table with crisp white linen and colourful bespoke crockery designed by Luna & Curious.
A friendly flame-haired waitress placed classic handmade cigar boxes in front of us. We opened them to find that they contained cutlery and a tea strainer.
The waitress kindly explained that the Asia and Cuba inspired tea would be served in two parts; the first being a tower of distinctive savoury delicacies, followed by a variety of delicious sweet treats.
Their tea menu was particularly impressive although not extensive. There was a selection of exotic teas on offer, specially tailored to each part of the afternoon tea. Each tea was hand selected from a range of the finest leaves, from luxury tea supplier Jing.
We placed our tea orders; I chose a Dragon Well for the savoury and Vanilla Black tea for the sweet.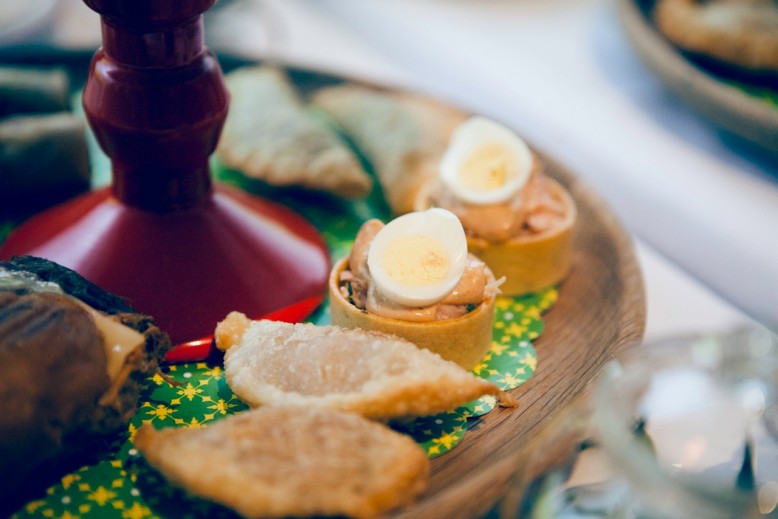 We were particularly ravenous that day, so our eyes lit up as a small team of waiters whisked away the cigar boxes and replaced them with an extraordinary stand.
To say that it was an unconventional afternoon tea experience was an understatement.
A vivid three-tiered stand arrived and our waitress instructed us to sip the aperitif before we devoured the rest. It was a delicate bottle with a rainbow of colours and flavours, including; refreshing mango, kiwi and strawberry.
The bottom two layers of the stand were filled with smoky BBQ pulled pork sandwiches that melted on our tongues and beef empanadas with Caribbean hot sauce that made our lips tingle.
A particular highlight was the warm herb scones. They were accompanied by soft mojito butter, which made our eyes wide with delight. Each item was miniature but packed with so many flavours that each course felt decadent and satisfying in every way.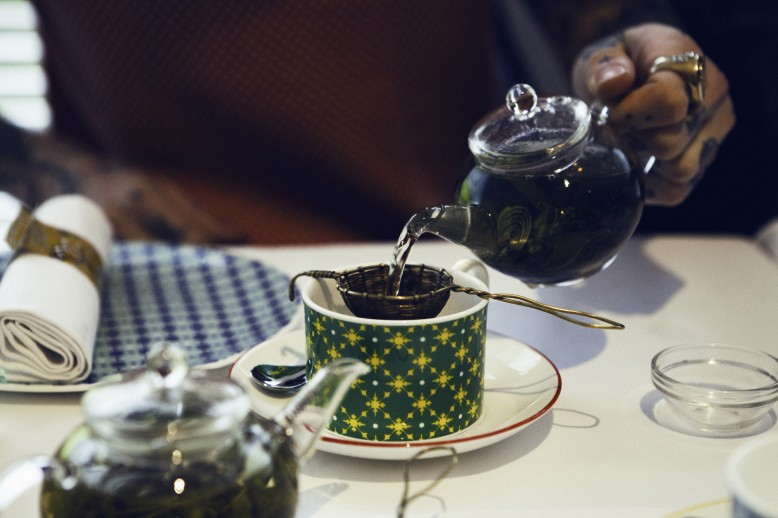 We devoured the course in moments and were pleased to find that we were almost full, there is always room for dessert.
Our table was quickly cleared and our 'sweet' teas were served. My sweet and aromatic vanilla black tea was without doubt one of the best I have ever tasted.
The waiters reappeared, their arms laden with platters of sweet treats. There were warm Mexican doughnuts filled with butterscotch sauce that burst in your mouth when you bit into them and sweet banana spring rolls filled with white chocolate ganache.
The highlight of the dessert platter was definitely the chili chocolate pot with pistachio crumble. It was dark, smooth and luxurious and the hot kick from the chili only made the flavour more intense.
Don't get my wrong, the traditional afternoon will always hold a special place in my heart but as the saying goes, change is good.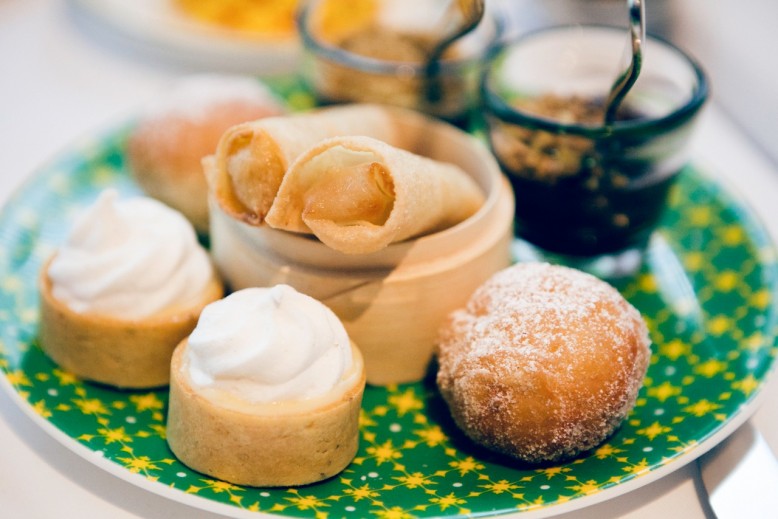 St. Martins Lane Hotel
0207 300 5588
45 St. Martin's Lane, London, WC2N 4HX
Sunday to Friday: 12.30pm – 4.30pm
Saturday: 12.30pm – 4pm
Photographer