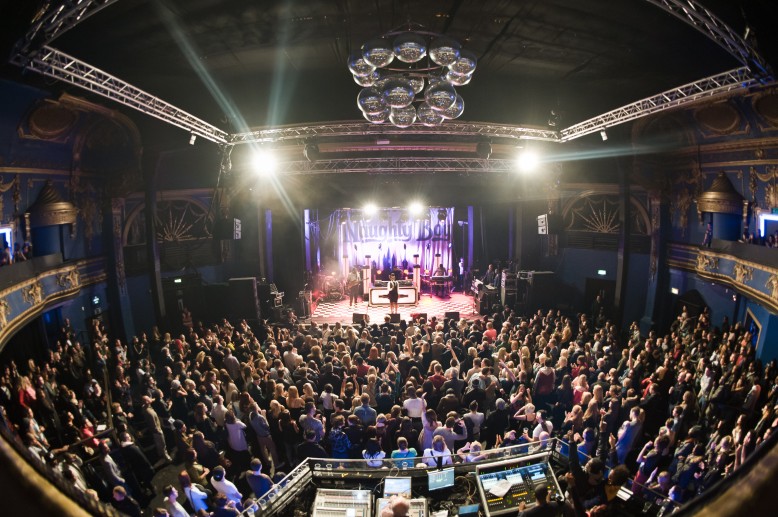 It is a cold Wednesday evening in November and the crowd have gathered at Electric Brixton to see British producer, Naughty Boy. I must admit, I was a little dubious about seeing him, as he is not a performer. Was it going to be another DJ set with a couple of vocalists? However, I was completely blown away.
The concert is based on his critically acclaimed album, Hotel Cabana. The record itself is set out like a story rather than a collection of songs randomly put together. Instead, Naughty Boy has created a play and has handpicked a myriad of talented artists to star in his musical.
The show is opened by Shezar, greeting guests with 'Welcome to Cabana', a track originally recorded by the incredible Emeli Sandé, filling in for the talented singer. The crowd came alive and roared with delight, Shezar did Sandé every bit of justice with her astounding soulful voice.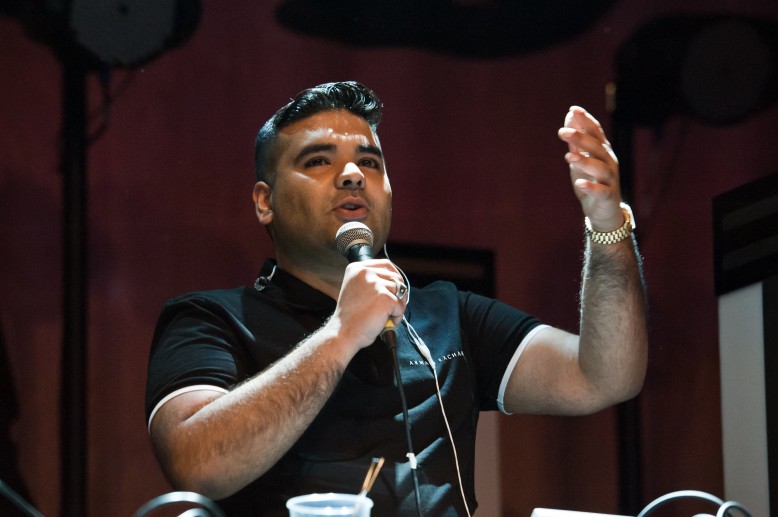 What I like best about Naughty Boy, real name, Shahid Khan, despite his success, is how humble he is. He spoke to the audience about his previous jobs. Only a few years ago, he was delivering pizzas and now he has a certified platinum album with Emili Sandé's, Our Version of Events, under his belt as well as this year's number one smash hit 'La la la' featuring Sam Smith. Khan's genuine demeanour is a rare find in the music industry, thanking everyone every chance he had.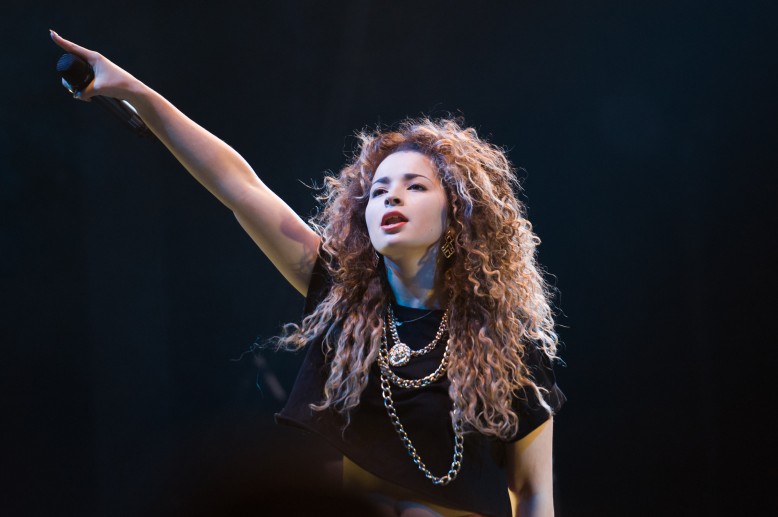 Hotel Cabana, was a show packed full of rising stars. The astonishing Ella Eyre came on with her energetic performance of 'Think About It', reminding me of a young Janis Joplin singing her heart out. The writing duo Chasing Grace had me mesmerised with their ballad, 'So Strong' and Tanika with her dreamy cover of Daft Punk's 'Get Lucky'.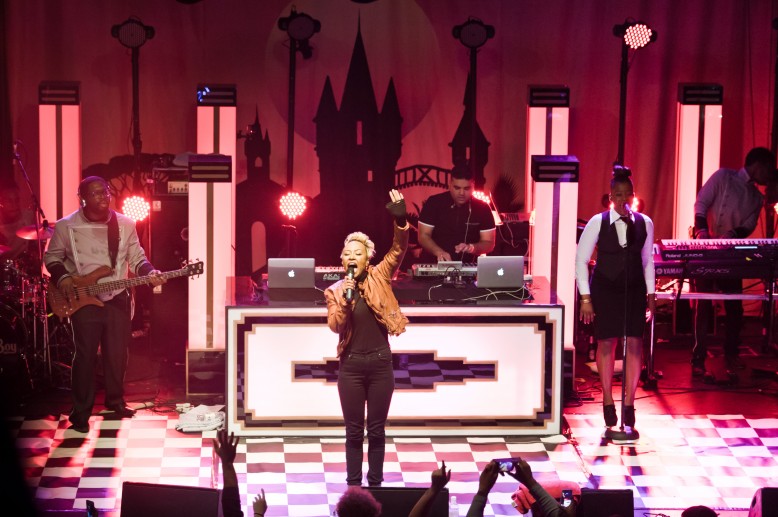 The highlight of the evening was most definitely Emeli Sandé herself, making a surprise appearance to perform 'Lifted'. Her performance is electric, full of soul and energy, just flawless. The night gets better with Wretch 32 making an entrance, for his part of 'Pluto'. And last, but not least, ending the show is Sam Smith with 'La la la'.
It is one of those nights that you don't want to end. If you are yet to see Naughty Boy on the remaining leg of his tour, be excited, you will not be disappointed.
All images were provided by Joe Okpako, www.projoephotograhy.com.