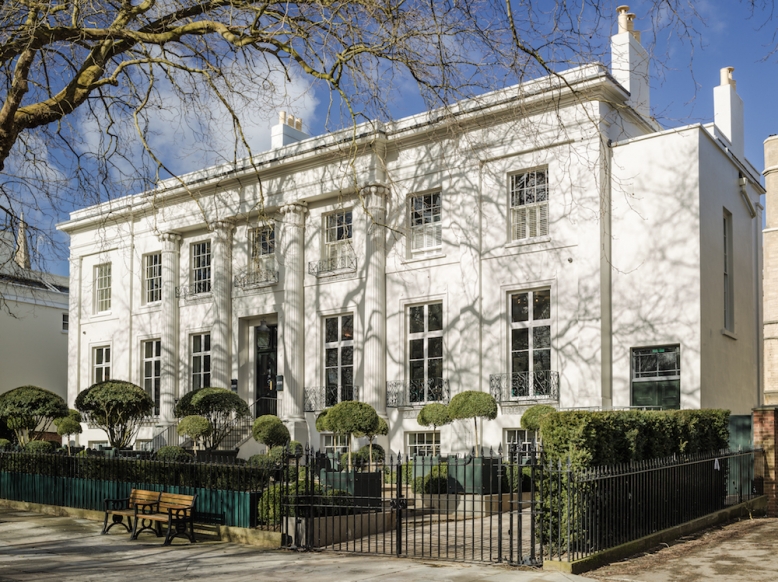 It was an absolutely perfect Friday afternoon in October, the sky stretched out cloudlessly above us.
Fashion editor Jay Best and I had enjoyed the most picturesque drive from London you could possibly imagine. We congratulated ourselves for just managing to beat the Friday crowd, who head out of the city and seek solitude in the countryside every Friday from 5pm. The roads were almost deserted; we only piqued the interest of some docile cows, which peeked over the hedge as we flew by.
Cheltenham has garnered a reputation as a place of great class and wealth due to its world-renowned racecourse. As we drove into the town, it wasn't hard to see why. The rolling emerald hills of The Cotswolds soon gave way to the perfectly manicured gardens of Cheltenham's statuesque townhouses.
However, none of these houses could even come close to No. 131. It is an imposing white stucco fronted Georgian mansion, which stood out like a pearl in the dust.
Moments later, we swept through the front door and I was pleased to discover that the interior was even more impressive than the exterior. The house oozed a casual elegance with its vast glittering chandeliers and rich mustard velvet wingback armchairs, which perfectly complemented the colourful artworks that adorned the walls.
Two warm receptionists greeted us; they effortlessly swung our heavy leather weekend bags over their shoulders with a smile. They led us to our suite, making polite conversation and revealing snippets about the hotel's history as we went.
Our suite was absolutely mind blowing. It was vast, at least 40 people could have comfortably socialised in it. It boasted an impossibly high ceiling, and floor-to-ceiling windows from which strobes of golden natural light shone through.
It was decorated beautifully, toeing the precarious line between comfort and luxury perfectly. There was a large bed, decorated with thick blankets that looked unbelievably inviting.
At the foot of the bed was a large double-sided television with all of the Sky packages. The receptionist demonstrated that at just the push of a button from the tablet, the television would neatly tuck itself into the foot of the bed when not in use.
I soon saw why there was a need for two screens. At the foot of the bed and in perfect eye line of the television was an enchanting, intricately decorated claw foot bathtub. I sighed audibly just at the sight of it, I imagined myself sinking into a cloud of luxurious bubbles whilst watching Top Gear.
The receptionists reminded us of our dinner reservations downstairs in the hotel later that evening. I thanked them profusely and clicked the door shut, my eyes firmly on the magnificent bathtub.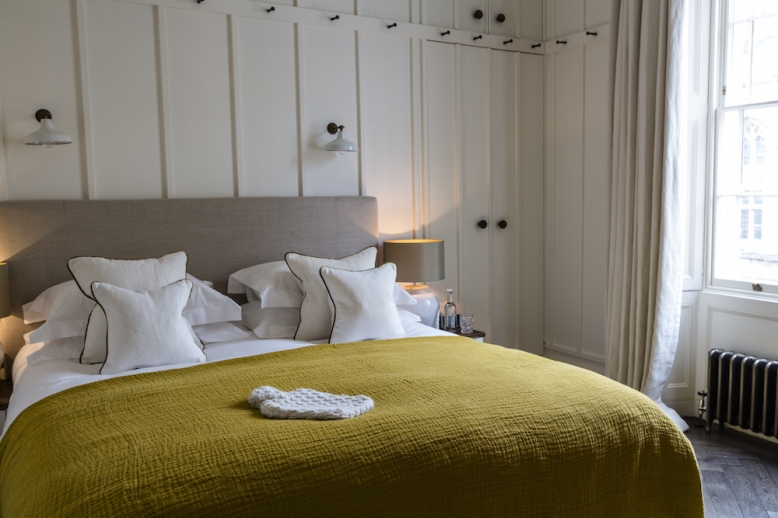 A few hours later, after a soak that succeeded expectation, I dragged myself out of the bath and dressed for dinner. We ventured downstairs to the restaurant, which was bustling with life. Two impossibly tall and elegant women in floor length dresses were sharing a bottle of red wine at the table next to us and smiled warmly as we took our seats.
There was barely an empty seat in the room and the sound of laughter filled the air. A large group of dapper men were laughing hysterically behind us, discussing horses and ordering another bottle of what they described 'the most fabulous red wine'.
We were absolutely ravenous and our eyes widened with glee at the contemporary British menu. We ordered a bottle of Prosecco, which arrived in a bucket of ice in moments. After much deliberation, we chose the beef ribs, which were piping hot on arrival. To my delight, the meat slid effortlessly off the bone as soon as I picked one up. They were rich, decadent and flavoursome, by far the best I have ever had. A generous sticky, sweet and crunchy red cabbage that complemented them perfectly accompanied them.
Just when I thought I couldn't have another mouthful, we were handed a dessert menu and that notion flew right out of the window. We chose a delicious dark chocolate and orange pudding, which was decorated with a mountain of fluffy white whipped cream.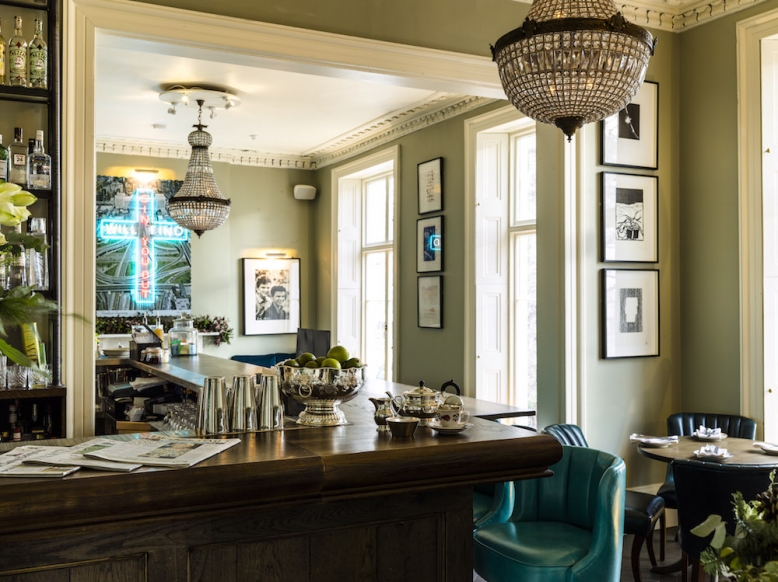 Eventually we dragged ourselves to bed, still high from our glutton and the sharp taste of Prosecco on our tongues. We opened the door to the suite and our senses heightened as we realised that a few things had changed in our absence. The curtains had been drawn, the room was now illuminated by a soft glow and ethereal classical musical was wafting from the television.
On the coffee table, sat a large flask of hot milk, two Thornton's chocolate stirring sticks and a plate laden with warm chocolate cookies. Glutton raised its ugly head once again, we sunk into the sofa, selecting a copy of GQ and Vogue from the stack of glossy fashion bibles on offer and devoured the sweet treats like children.
The bed was as soft as a cloud and the sheets were white, crisp and inviting. We enjoyed a blissful sleep and woke early to find that a 'wake up' tray had been thoughtfully left outside our door. The tray was laden with freshly squeezed orange juice and golden pastries. We hopped back into bed and demolished the early morning treats as the sun came up.
By mid-morning we were miraculously hungry again and ordered two full English Breakfasts. They arrived efficiently and were piping hot. We tucked into them without abandon, savouring the incredible sausage, golden fried eggs and creamy avocado.
Unfortunately check out time was looming and with a heavy heart, we packed up our belongings and closed the door on our dream suite. As we made our way to reception, we met one of the receptionists on the stairs. She kindly carried our bags to the car for us and handed us a travel bag, filled with bottled water and chocolate bars.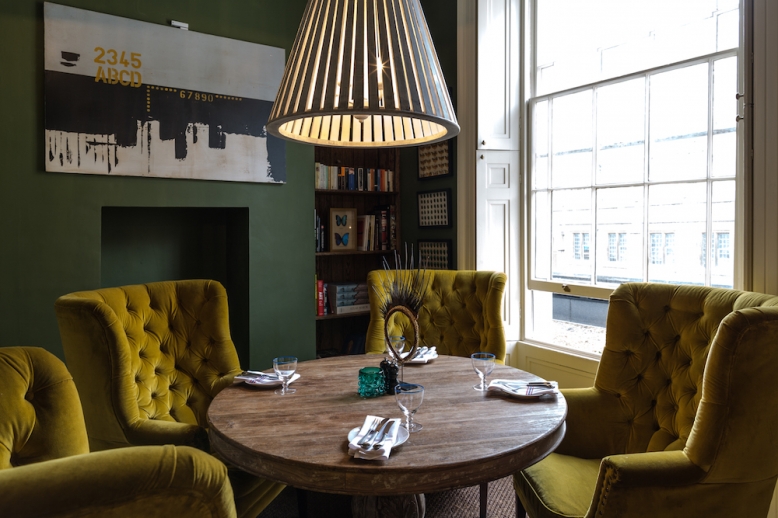 There is no doubt in my mind that No. 131 defines affordable luxury but it is so much more than that, it manages to be extravagant yet always intimate. It is the little things that matter in life and No. 131 knows that all too well.
It takes a lot these days for hotels to live up to my expectations but No. 131 exceeded them. It has set the bar incredibly high for its competitors and it will be very difficult for another hotel to come close to their dedication to their guests.
As Diane von Furstenberg once said: "When you get into a hotel room, you lock the door, and you know there is a secrecy, there is a luxury, there is fantasy. There is comfort. There is reassurance."
No. 131 does exactly that, better than anyone else.
No. 131 is part of The Lucky Onion, a group of restaurateur's, sommeliers and hoteliers who have a passion for travel, food and drink. We recently stayed at 38 The Park in Cheltenham, another of their incredible hotels. Review coming soon.
No. 131
01242 822939
131 Promenade, Cheltenham, Gloucestershire GL50 1PX