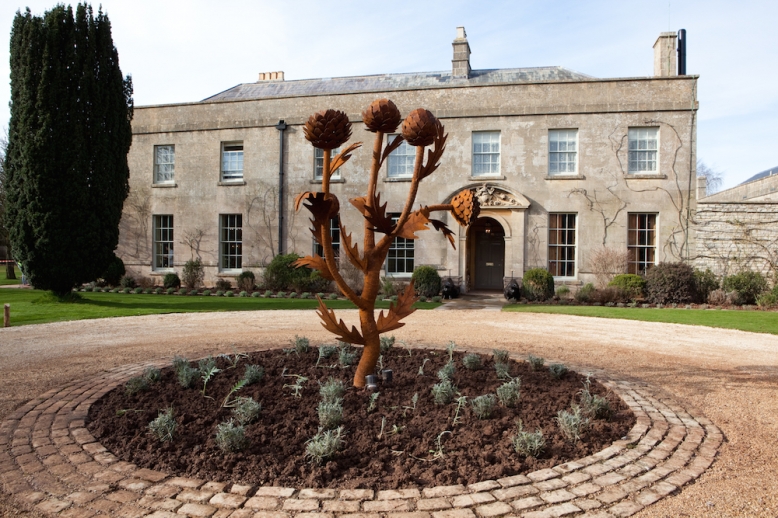 When I received my invitation to The Pig near Bath, I casually mentioned it to my colleagues and their faces were a picture. They immediately flocked around me and declared their undying love for The Pig. It is a rarity to see anything cause that much of a stir, their reaction had truly piqued my interest. I had a feeling that I would be in for a treat.
The morning I was due to depart to The Pig, the weather was definitely not on my side. The infamous English weather had failed me once again; grey clouds loomed, threatening to burst at any minute. The thought of rain, muddy fields and a ruined dress flashed through my mind and with a deep sense of dread I boarded the train to Pensford, near Bath.
Mother nature clearly took pity on me. As the train pulled into Bath, I noticed that the sun had begun to glow beautifully and the sky was cloudless and a brilliant blue. I was greeted straight off of the platform by The Pig's gargantuan Range Rover, which was whisked me away en route to my country getaway.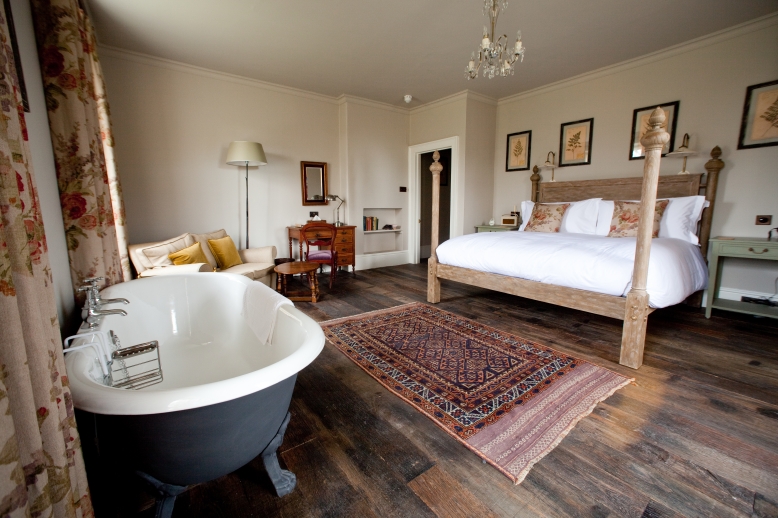 The drive to The Pig was short and sweet. We weaved through delicate narrow country lanes and past green rolling hills. For the most part, I had my nose stuck to the window like a child, marvelling out the exquisite English countryside, after spending too long under London's steel sky.
Before I knew it, a sign emblazoned with the hotels signature gold pig loomed ahead, we had arrived. We pulled up outside of one of the most idyllic country houses I had ever seen. It was grand yet had an intimate and homely feel. It stood proudly, overlooking the magnificent Mendip hills, which were dotted with local deer. It was an absolute dream.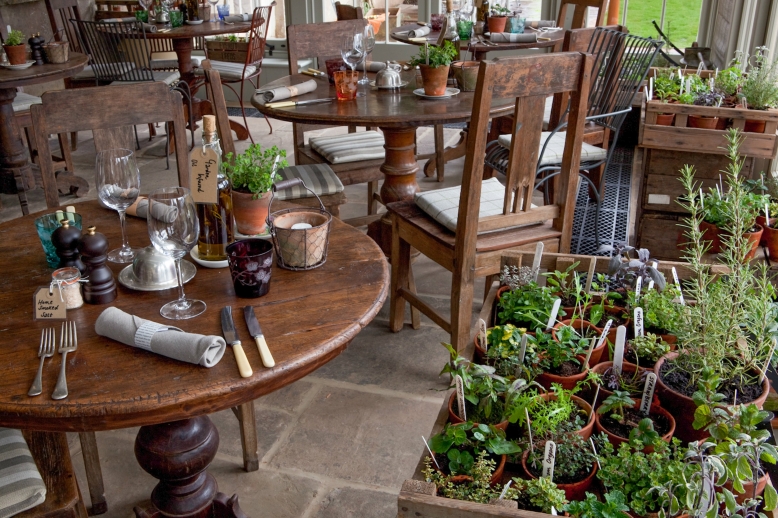 I was given a tour around the hotel's extensive grounds. The tour started with the Kitchen Gardens, which were filled with five different types of kale, broccoli, rhubarb and brussels sprouts. Consider me impressed! The garden also had lushious fruit cage, stuffed full of blueberries, cranberries and gooseberries. There was also a herb patch containing mint, basil and verbena and a spectacular greenhouse garden filled with aubergines, asparagus and all types of edible flowers such as marigolds. There was even an experimental tunnel with rocket and basil inside.
The Pig philosophy is centred around the Kitchen Garden, with the idea being to turn all grounds into edible gardens. All produce is seasonal, so the menu will only ever offer what they can source within 25 miles of each Pig and what is growing in the gardens.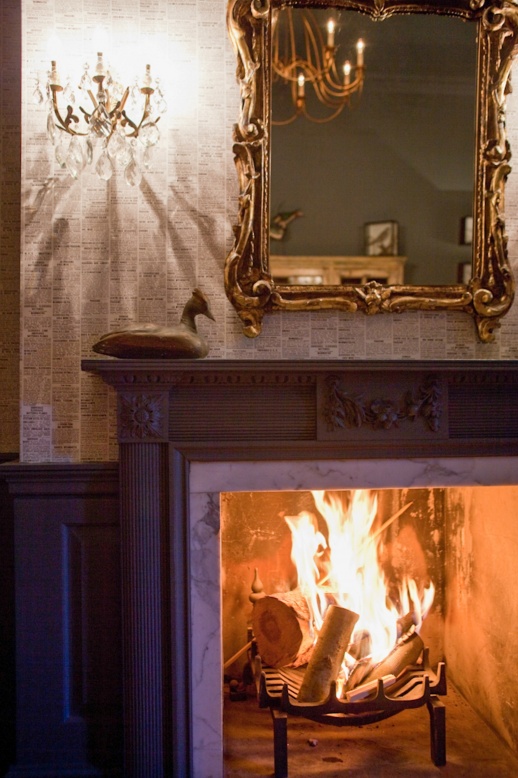 Ollie, their head gardener is actually treated as more of a supplier. The chefs are given order forms each morning, this makes the dining experience all the more unique. There will be times when there are only five blood oranges growing, but the syrup they will make out of them means that only 50 people will have the opportunity to try them, enabling the menu to be very exclusive.
Being able to explore the grounds was definitely a highlight of the visit. I had the pleasure of meeting their wonderful pet kunekune pigs, Darcie and Babe, who were utterly delightful. I have to say that it was initially, to meet the food that would later be cooked and eaten at the restaurant. However, I must say that all of the animals were running around freely and seemed to lead blissfully happy lives.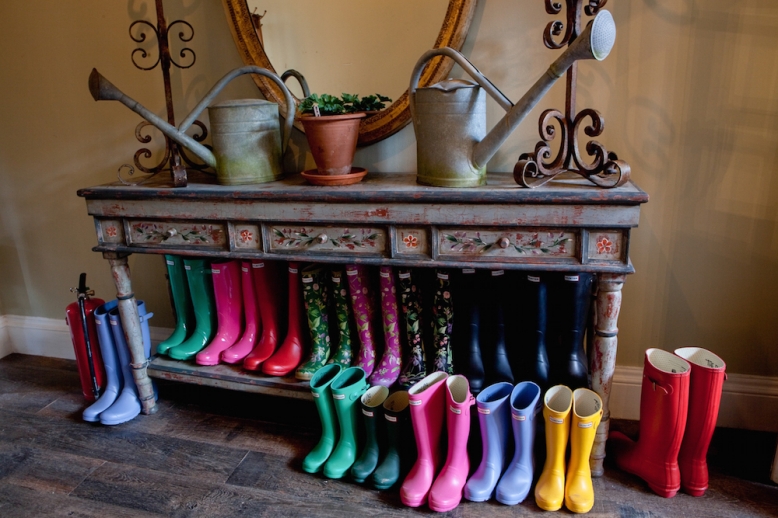 The hotel itself was an absolute masterpiece. It oozed elegance but also had an undeniably relaxed and homely feel. Near a grand roaring fireplace were a line of Hunter wellington boots in a rainbow of colours, waiting for guests. Ornate gilt mirrors hung from the walls and wall mounted sconces, cast golden light around the cosy rooms.
The Pig is famous for its rustic and quietly luxurious interiors. Grand antique chairs sit side-by-side with intricately embroidered rugs and charming watering cans. The bedrooms were particularly captivating. They were inviting and cosy yet spacious and incredibly clean. Clawfoot bathtubs sat at the end of vast four poster beds, laden with luxurious throws. The overall result was simply stunning.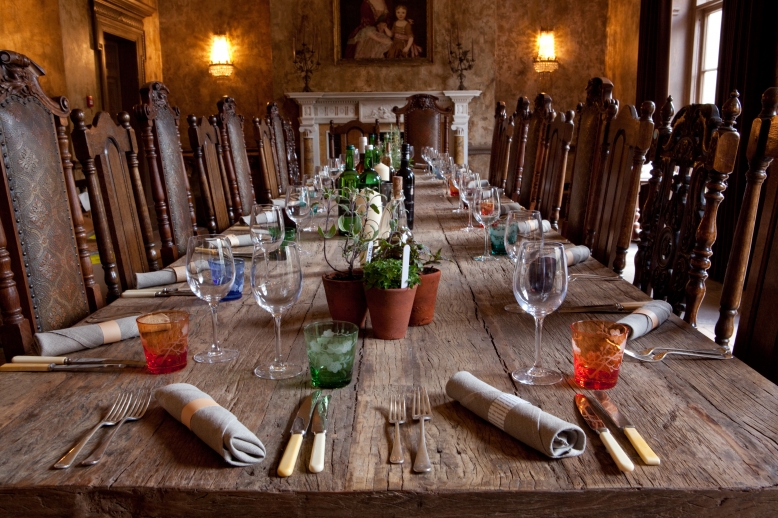 Finally, it was time for lunch. I walked eagerly to the Victorian greenhouse, which is the signature feature of all Pigs hotels. I was seated at a large wooden table, which felt homely, filled with little pots of herbs and homemade sauces.
I ordered an entrée of 'Piggy Bits' to start and every single bite was savoured. I can still taste the delicious crunch of the honey and chilli pork belly and the perfect infusion of flavours it created. I then ordered 'James Golding's Home Smoked Salmon'. It was smoked beautifully, so much so, that I could taste the smells of flavours of the smoke house, where they use wood chips from cherry, apple and oak trees, sourced from local timbers.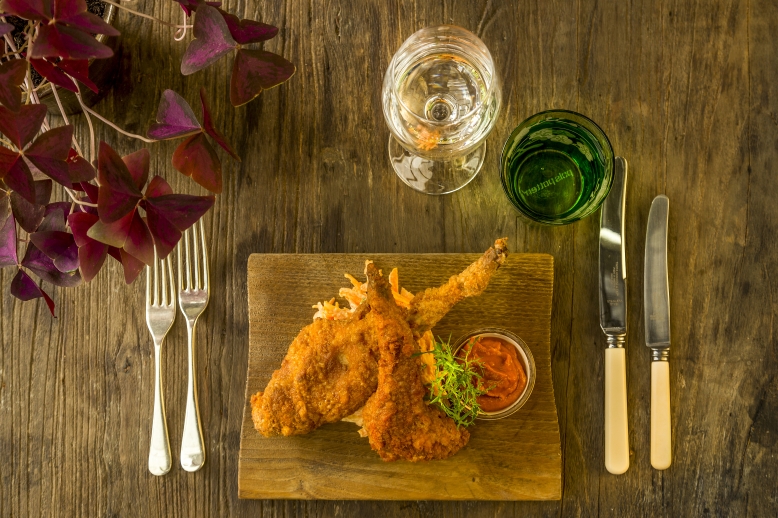 As The Pig's mantra is to source food within 25 miles, it is perfect for more adventurous food enthusiasts. The menu had offerings of 'Kentucky Fried Rabbit', 'Pan Fried Wood Pigeon' and 'Chargrilled Mendip Quail'. I had the day's 'Special' which was the local venison; beautifully succulent steaks of venison on a bed of freshly picked vegetables, served with a portion of home made (and grown!) crispy chips. Unfortunately, I didn't manage to fit dessert in, not for lack of trying I might add, I ran out of time. Never mind, all the more reason to come back next time as I am sure it will be as spectacular as the meal.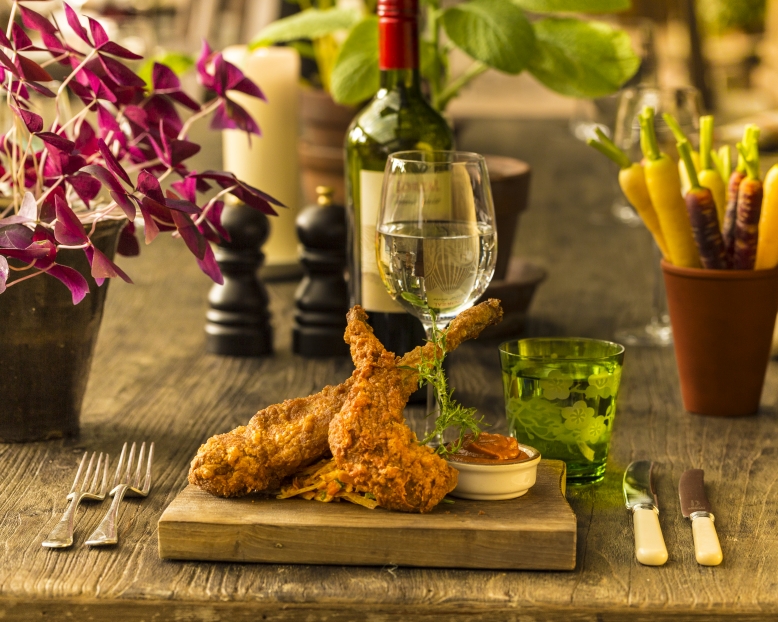 So, if you are looking to experience casual luxury and a delicious, fresh and hearty meal, The Pig near Bath' will not disappoint. Not only has The Pig's Head chef, Kamil Oseka perfected the art of simple British food, The Pig has  redefined relaxed country elegance and is showing all its competitors how it should be done.
The Pig Near Bath
Hunstrete House, Pensford, Nr Bath, BS39 4NS