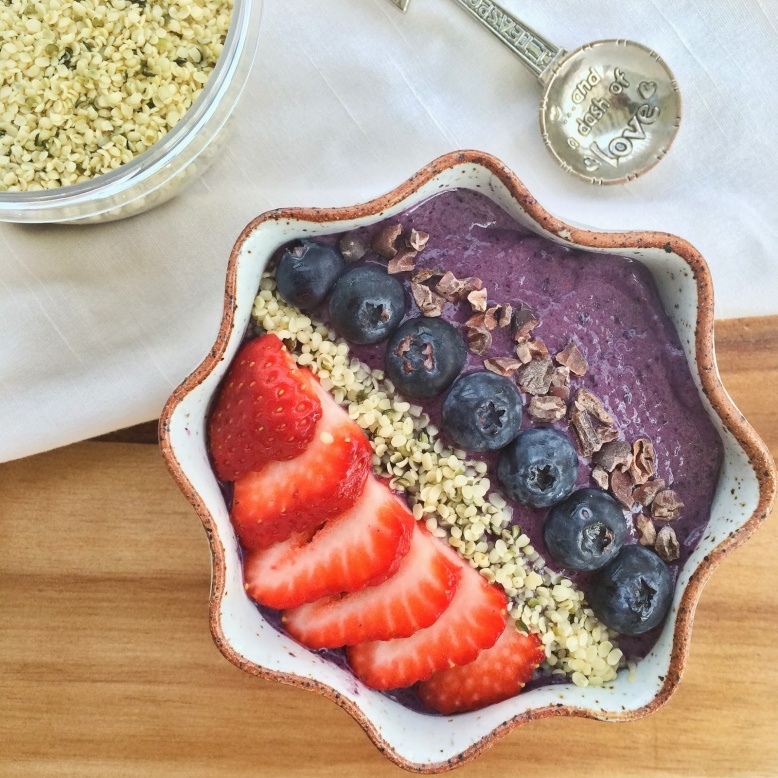 This tasty 'nice cream' is perfect for breakfast or a sweet snack. I don't like to use more than one banana usually, since all the fiber and natural sugars tend to upset my stomach. That is why I added vanilla protein powder to my food processor and created a delicious; super creamy vanilla-berry flavored banana ice cream that's packed with healthy carbs, protein and antioxidants!
Serves 1
You will need:
1 RIPE frozen, sliced banana
1/2 cup frozen blueberries
1 tsp acai powder (optional)
1 scoop Vanilla protein powder (about 30g)
1/8 – 1/4 cup milk of choice
Directions:
Combine the banana slices, blueberries and milk in your food processor and process until smooth. Add in the acai powder and protein powder and process again until everything is incorporated. You will have to scrape down the sides to get all the fruit and protein powder mixed in.
Once it's a smooth purple color, scoop into a bowl and dig in!
Enjoy!
Website: www.caseys-wholesome-kitchen.com
Instagram: www.instagram.com/wholeandhealthy
Facebook: www.facebook.com/caseyswholesomekitchen
Pinterest: www.pinterest.com/caseyyrose/caseys-wholesome-kitchen/