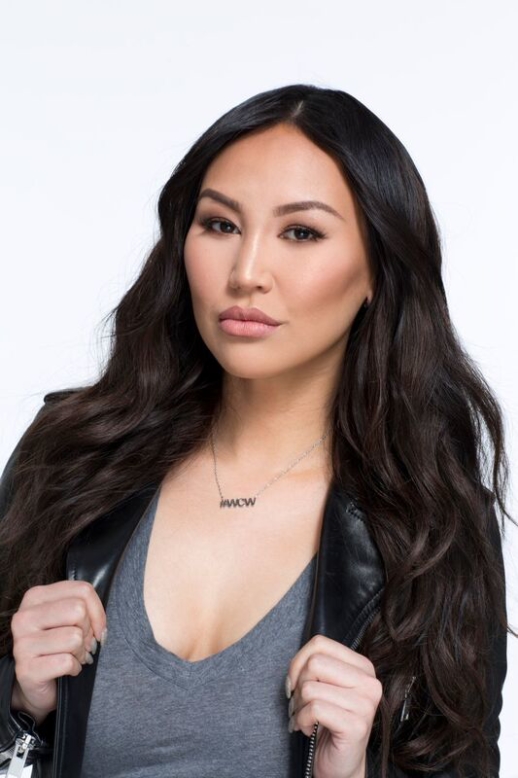 E! has created an absolute phenomenon with its reality series 'Rich Kids of Beverly Hills'. It has been wildly successful and it isn't hard to see why. The show follows the extravagant lives of 90210's most elite young socialites.
It's highly anticipated third season is currently on air and the cast is more in demand then ever. Of course, viewers are initially captivated by their supercars, Beverly Hills estates and designer wardrobes but this is far from what is at the heart of the show. I was keen to look beyond the superficial extravagance to discover the driving force of its popularity.
I caught up with one of the shows leading ladies, 27-year-old Dorothy Wang. Dorothy was born into a life of luxury beyond most peoples wildest dreams, she is an heiress to one of China's largest mall chains valued at $4 billion. Most would be perfectly content to spend the rest of their days enjoying the extravagant splendor that they know so well but not Dorothy, she is too focused on building her own empire.
The moment Dorothy heard my British accent, she burst out laughing. She said: "You're from London? I love London, it is one of my favourite cities. I have actually just got back from there."
She added: "I've been there many times, I even studied there. I went to the University of Southern California but spent a semester in London and I completely fell in love with the city."
Dorothy revealed that she had recently been in London with many of her fellow castmates to film the third season of 'Rich Kids of Beverly Hills'. She said: "I am kind of annoyed though because I wanted to see so much but it is difficult when you have an entire film and production crew. You can't just bounce around doing whatever you want."
She added: "I really wanted to check out East London and get Indian Food on Brick Lane. We were lucky because the weather was so beautiful, everyone we met said that we had brought the good weather from Los Angeles with us."
Congratulations are in order, not only has Rich Kids of Beverly Hills been commission for a third season but the 20 minute duration of the episodes has been extended to a full hour. This is a phenomenal achievement for any television show and something that Dorothy is particularly proud of.
She laughed heartily, then said: "Thank you, honestly it means so much. The first two seasons were just under 30 minutes but I feel as though there is so much to project that you know a structure like that can only provide so much. The great thing about the longer time slot is that when it is longer, you get an extension of what is going on, you get so much more of a story."
The concept of Rich Kids of Beverly Hills predominantly focuses on the raucous and luxurious lives of a privileged set, however it also exposes relatable themes such as; friendships, family and relationships. I was keen to discover how Dorothy coped with her private life being viewed through the looking glass.
When the trailer for the first season of the show was released, it was deemed to be very controversial and received considerable backlash from some critics that described the concept as 'morally corrupt'. However, the cast has truly had the last laugh, as the show has been a roaring success.
Dorohy revealed that although her parents are incredibly supportive of her ventures, they struggled with the initial backlash of the show.
She said frankly: "Some days, they ask why I didn't pick a more low key career but they are proud of everything I have achieved. It was particularly difficult for my dad, he comes from the business world where everything that is written about him is business-related and predominantly factual. It was hard for him to read something catty about his daughter on a blog."
She laughed, her voice deep with affection. She said: "He will call me and be like 'do you know what so and so said about you? They are saying you are spoilt but you are not like that at all. You need to contact someone and set them straight, tell them that they are wrong!'"
Dorothy added: "He gets very upset and I have to explain to him that in reality TV, people have opinions and they often share them without knowing the facts. It was especially difficult before the show aired."
Dorothy sighed softly, she said: "As a parent, it was really upsetting for him to see his daughter be ridiculed for something she isn't. Luckily the dust has settled a bit and they are really proud that we are on season 3 and of all the opportunities we have got from the show."
Dorothy's father still hasn't given up on his dream for his daughter to join the family business. A knowing laugh escaped Dorothy's lips, she said: "My dad keeps trying to coerce me into working for him, he promises that if I do I will be more well rested!"
Rest isn't high on Dorothy's priority list at the moment, she admitted that she has always wanted to be a television personality and accepts the trials and tribulations that the position brings.
She laughed again, then said frankly: "Honestly, I've always wanted this so I can hardly complain. Of course, it can be a little nerve-racking and tiring if you think too much about how you will be perceived but that's natural, everyone wants to be liked."
She added: "I have always lived my life publicly, for example I always tweet what I am doing or thinking or feeling. There are no skeletons in my closet, I am proud of my life, for better or worse."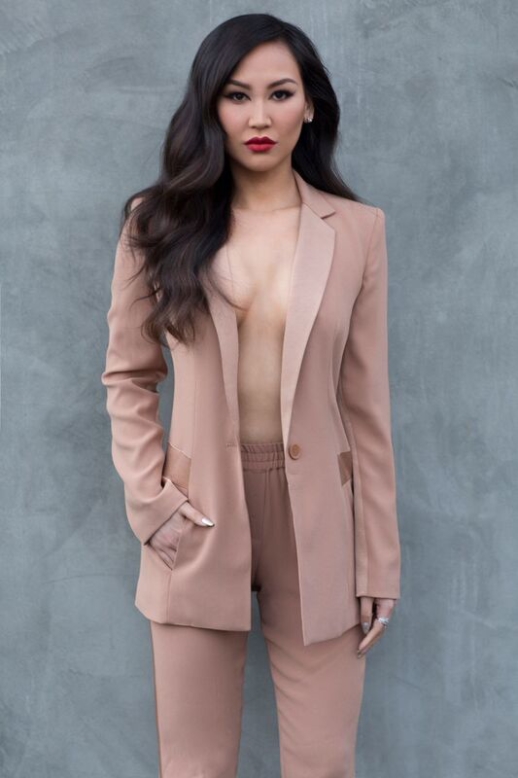 It is undeniable that Dorothy and many of her castmates come from extremely wealthy backgrounds and being heir to a billion dollar empire is especially hard to ignore. However, wealth has a different meaning to Dorothy, it is so much more than just diamonds, designer clothes and supercars, it represents creative freedom and opportunities.
She said: "Obviously money is important but the best thing it ever provided was opportunities. I am able to do things that I love and believe in. I don't have to settle into a career because I have to, I have the freedom to find my own path without the pressure of needing money."
She added frankly: "I am so grateful for the life that my parents have provided but money is important in a lot of different ways. There are many things in my life that I can do better, having money definitely does not solve all my problems."
It is moments like this, when you see what is at the heart of 'Rich Kids of Beverly Hills' and what ultimately made it a success. Yes, it offers a sneak peek into the decadent world of the incredibly privileged, with the world at their feet, however it also shows that like us, they are just trying to make a name for themselves in this world.
It has been said that the secret to obtaining millions or in Dorothy's case billions, is to have a number of different sources of income. Dorothy is currently building a vast empire of her own, which currently features her appointment as Fashion Director for 'Swggr' a new fashion reward app, her immensely popular jewellery collections and a champagne line.
Speaking of her champagne line, Dorothy said: "Morgan went with me today to look at all my sample bottles. It takes a long time to get everything perfect and I always struggle with that. I am so passionate; I want to get the product out as fast as possible. I am the annoying person that constantly calls and asks why it is taking so long."
She added: "I'm always pushing hard and fast but that's because I am so passionate about it and I am so keen to share it with the world.
The driving force behind Dorothy's passion about building her empire is the fear of being labelled as 'famous for being famous'.
She admitted: "That is so depressing. Don't get me wrong, I love to share my world and love being a television personality but there's so much more to me than that."
She added: "I am incredibly business minded and the products that I nurture then release can relate to everyone. Being a television personality gives me a great platform to in order to market these products but it is not the end goal. I've been lucky that I've been able to turn my life and personality into a career and I think that is kind of interesting."
Not much is certain in life but there is one thing I know for sure, Dorothy Wang couldn't be less boring if she tried. She is on a mission to carve her own career on her own terms and that is something that has to be admired.
Dorothy thought for a moment, then said: "I would like people to be pleasantly surprised when they get to know me. I would like them to think that I am a lot smarter than they thought. I want people to know I'm a nice person and I'm not there to use my lifestyle to make anyone else feel bad."
She added: "I am ambitious and incredibly passionate about things. I am strong willed and will ensure that I achieve anything I set out to do, whether I am a 'Rich Kid' or not."
#Rich Kids of Beverly Hills season 3 airs on Sunday's on E! in America and will closely follow on ITV in the UK.
Follow Dorothy on Twitter: @DorothyWang
Follow Dorothy on Instagram: @DorothyWang