When celebrity chef and icon Joël Robuchon died in 2018, the culinary world mourned in unison. After all, he accumulated a total of 32 Michelin Guide stars – the most of any chef in the world. When L'Atelier Robuchon closed its doors in Covent Garden a mere nine months later, it felt like a double loss. 
The food gods must have heard the prayers because last month the Joël Robuchon International Group made a comeback with the dazzling L'Atelier Robuchon, nestled in the heart of Mayfair.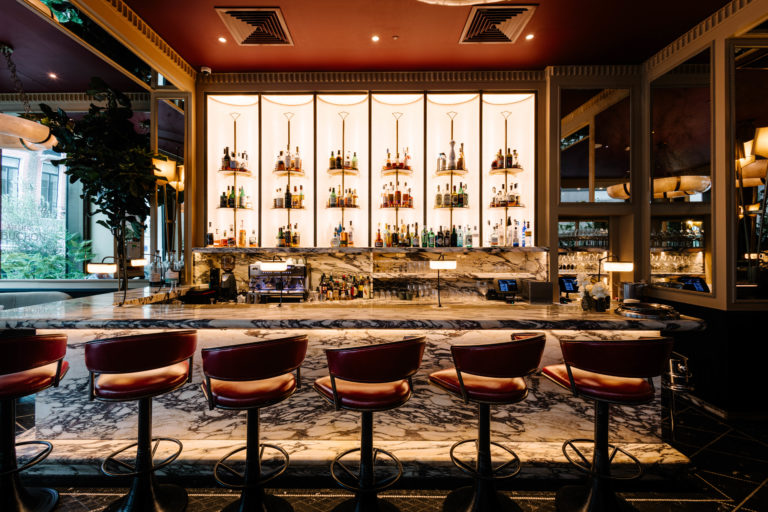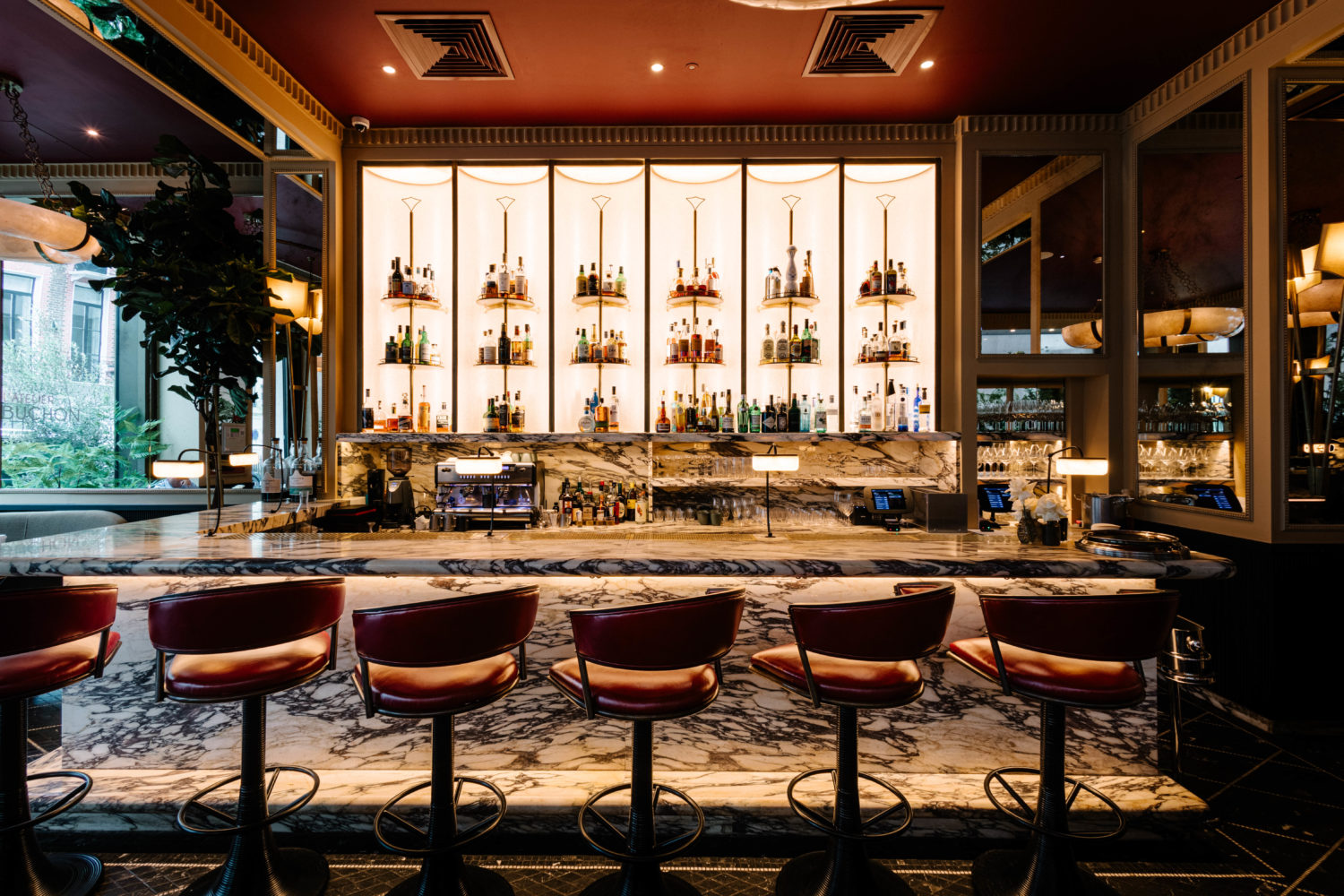 The brain behind this epicurean revival is none other than Andrea Cofini, the culinary maestro who joined the Robuchon family in 2014. Alongside skilled Robuchon executive chef, David Alves, Cofini has been busy crafting a menu that would make the Robuchon – the relentless perfectionist – proud.
Expect legendary Robuchon classics on the menu, including the infamous Purée de Pomme de Terre with its butter-to-potato ratio that's almost scandalous. It's been said this is the best mashed potato in the world and after having not one but three portions – one of which was off-menu and made especially for me using chanterelle mushrooms and white truffle – I can wholeheartedly concur. It is unlike anything I have ever tasted. Other dishes include Sea Bream Carpaccio, dressed simply with lemon and chive and Quail with Foie Gras, all served with ingredients that scream quality and legacy.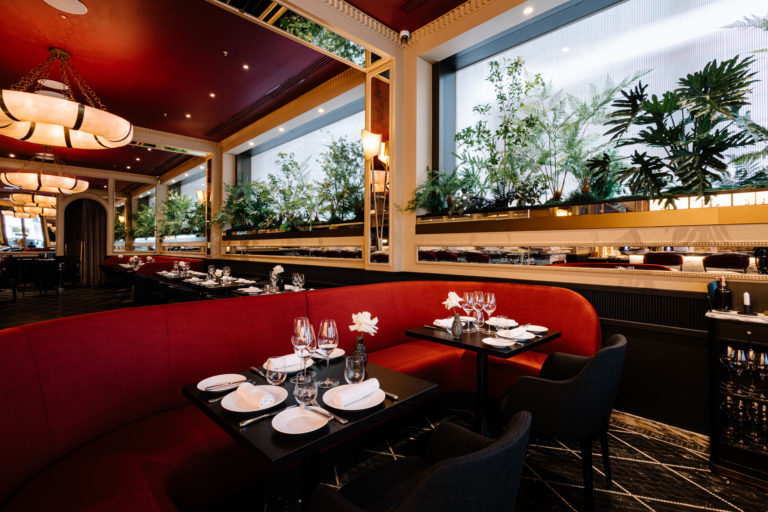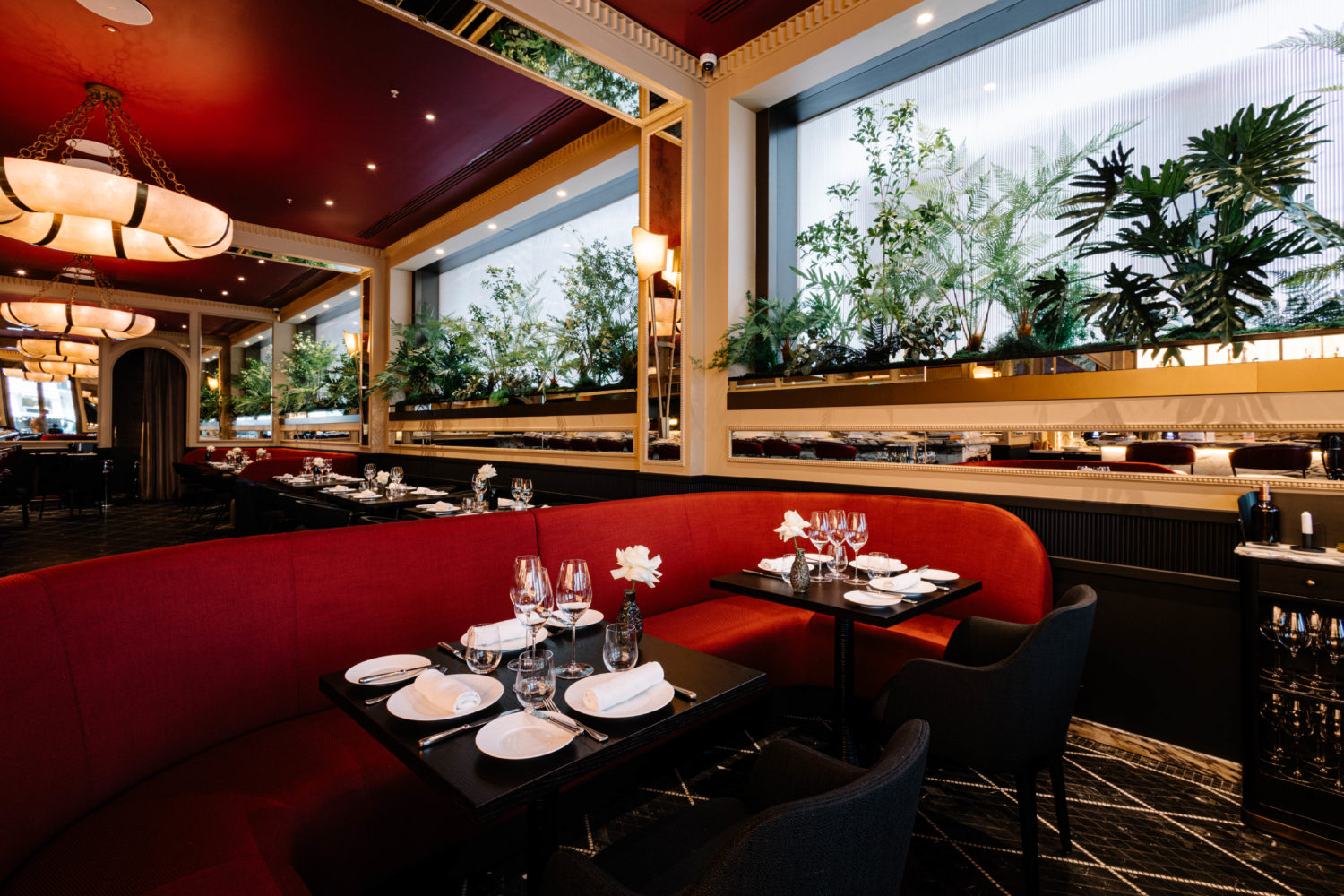 Cofini's worldly influence adds a touch of modern flair to the menu, infusing Asian flavours into elegant plates. Think caramelised black cod, Malabar pepper sauce and coconut milk foam. For die-hard carnivores, the Le Boeuf certainly hits the spot; peppered filet of beef served with mille-feuille of crunchy potatoes. Watching the chefs at work in the open kitchen is a thing of beauty. One can almost imagine pans being thrown – after hours of course – and sous chef showdowns. After all, former mentee Gordon Ramsey, once likened working for Robuchon to being in the SAS.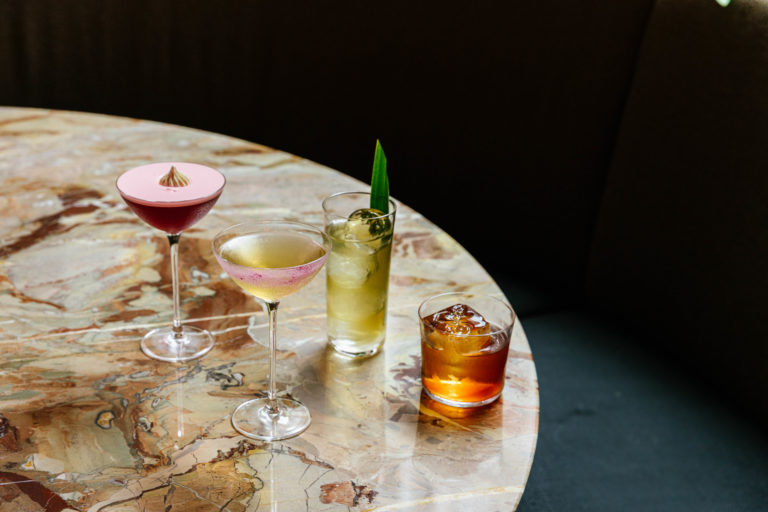 The famous dessert trolley is also back in action, featuring sweet treats and expertly crafted patisserie classics. The lemon soufflé with its confit lemon centre is a definite highlight. For cheese aficionados, there's a dedicated trolley showcasing the best of Southern French and Italian cheeses.
Head Sommelier, Neomie Favrat, has curated a wine list that's a masterpiece in itself. It complements the classical flavours of the food with French and old-world elements. She champions small family-owned vineyards, offering up to 40 by-the-glass wines for sampling, ranging from £9 to £195. L'Atelier is also one of the few places in London where you can have Petrus on Coravin by the glass.
The ambiance is a mix of modern and classic, with a colour palette that pays homage to Covent Garden L'Atelier but with a twist to suit the new location. A sleek bar, gorgeous marble counters, scarlet seating and warm lighting create a setting perfect for both leisurely lunches and evening rendezvous with live music.
Robuchon has officially made a stunning re-entry to London's fine dining scene. Michelin star incoming.
@latelierrobuchonmayfair
6 Clarges Street, London, SW1J 8AE