Grand high ceilings, mouth-watering sharing plates and chill vibes…a breath of fresh air has arrived in East Croydon and it's soon to be a neighbourhood hotspot. Fern has stripped it back to basics and nailed it, with a warm, contemporary approach.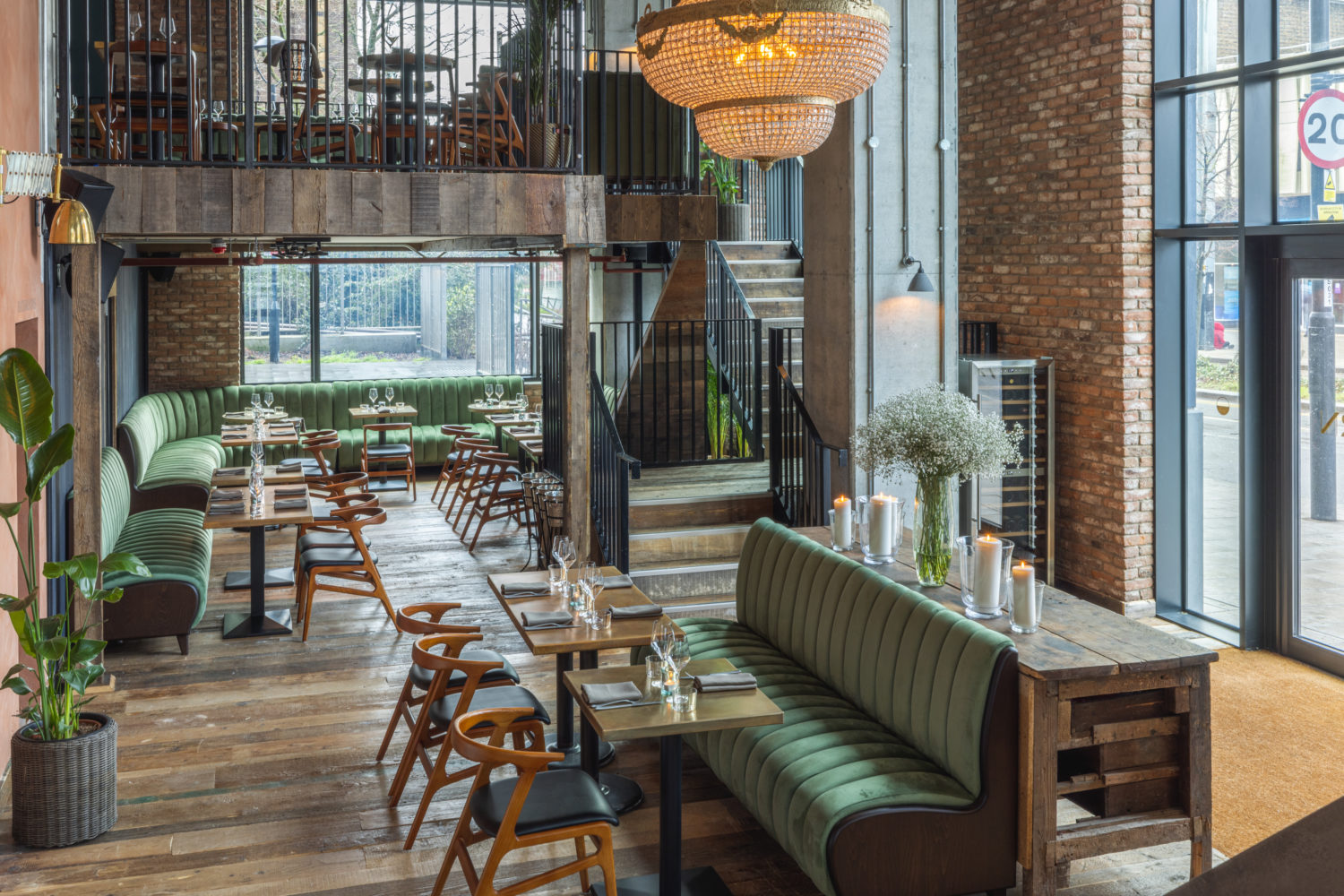 When you first walk in, what immediately springs to mind is how welcoming the space feels. It's most definitely homely, but not in a stuffy or typical way, instead it's laid-back and relaxed. You're met with exposed brick walls, rustic furniture, a statement chandelier and accents of lush greenery which all harmonise to create an intimate yet chic, industrial aesthetic complimented by natural elements.
For the food, Fern presents an excellent 'All-day' menu, served from midday, Monday – Friday and from 1pm on weekends, featuring an offering for all, comprised of 3 main sections: Plants, Sea and Land.
The Plants include a host of rich, well-executed, plant-based dishes that are flavourful and far from boring. Their warm, baked sweet potatoes are topped with truffle aioli, feta and crispy onions, a delightful combination that I just couldn't get enough of.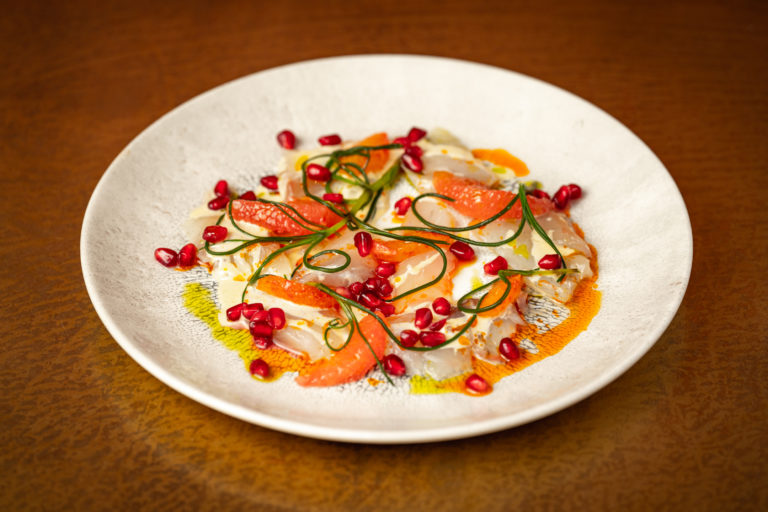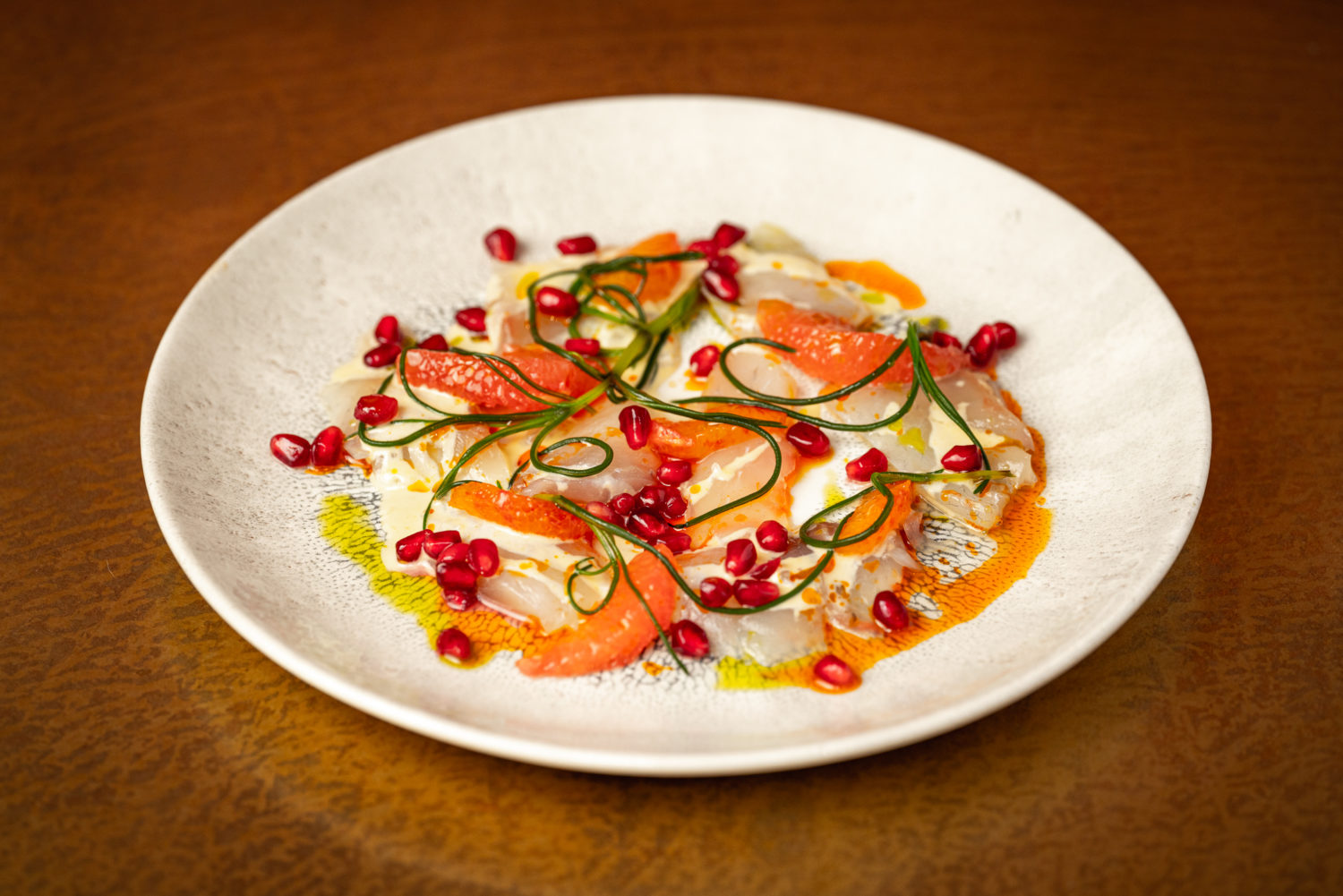 From the Sea, there is a vibrant and refreshing selection of shellfish, market fish of the day and a standout Sea Bream Ceviche, served with juicy grapefruit chunks, citrus ponzu, avocado purée and jalapeño, scattered with pomegranates. The tiger prawns are tangy and full of flavour and the baked scallops taste of a buttery goodness.
Beef, pork, chicken, duck…the Land division has a variety of popular meats, some simple, others with a twist yet all, excellently presented. The duck is beautifully cooked with crispy skin, a thin layer of fat and a tender centre. Served with charred chicory, roasted pineapple, fennel purée and sweet cranberry jus, this dish delightfully ties together a balance of textures, temperatures and flavours.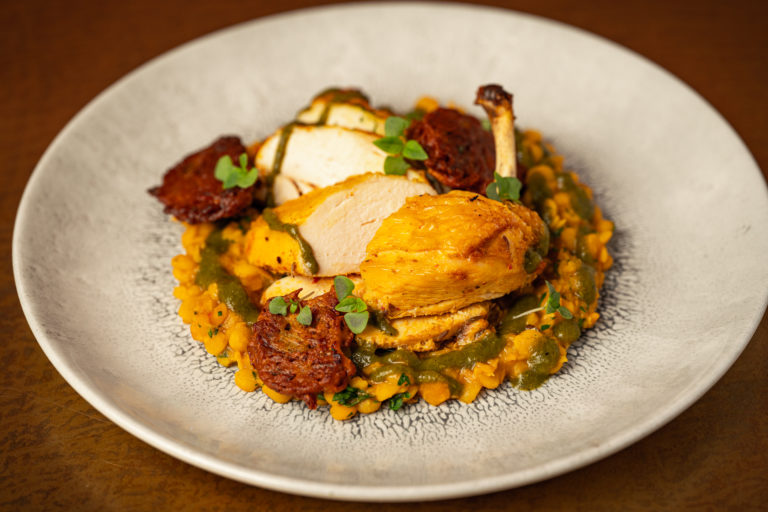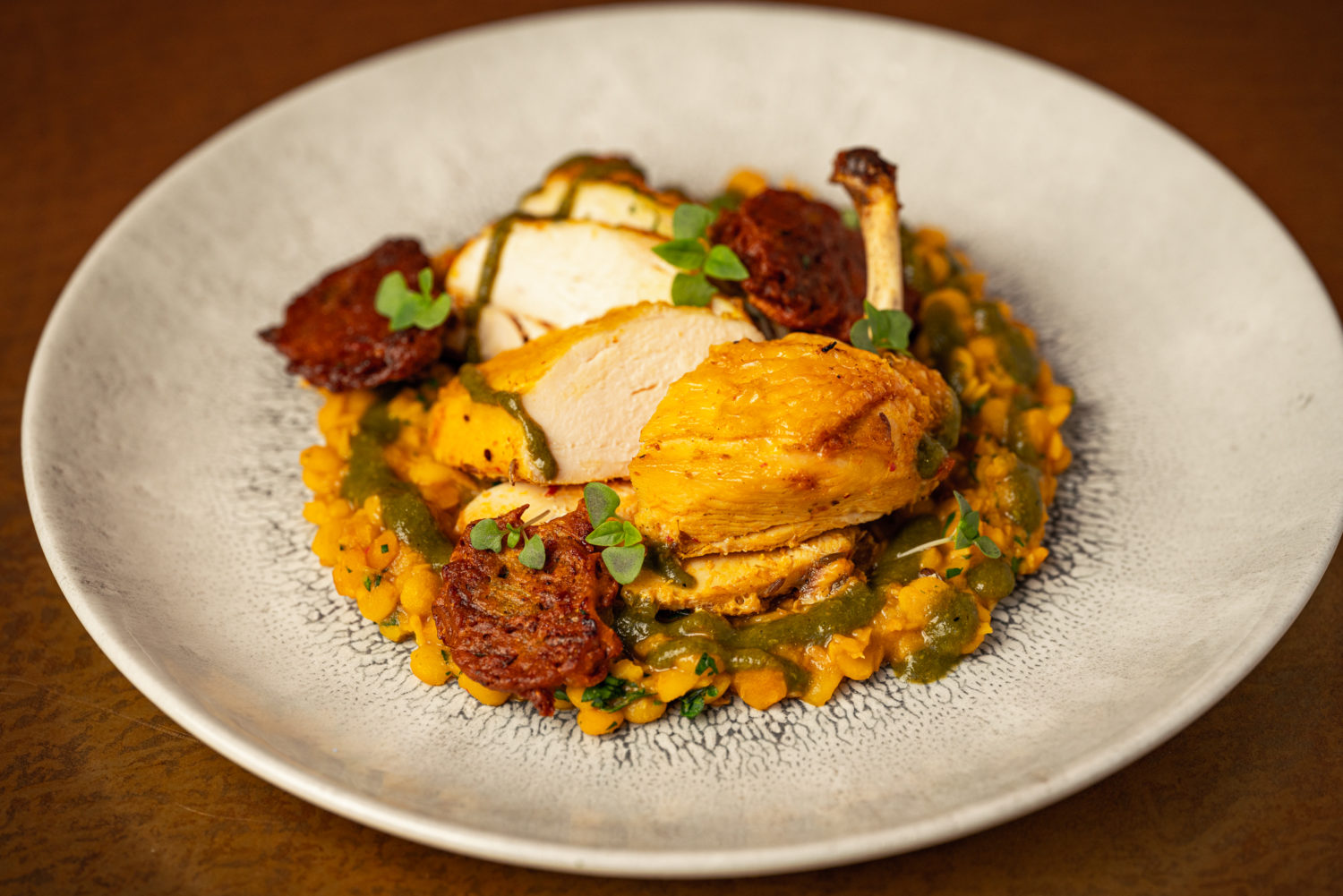 If you have no restrictions, I recommend opting for roughly 6 plates between two, selecting dishes from each category to complement one another. For vegetarians, all the Plant dishes are suitable including many vegan options, that all provide an abundance of flavours. The dishes are also regularly changed so there is always something new to try for when you return.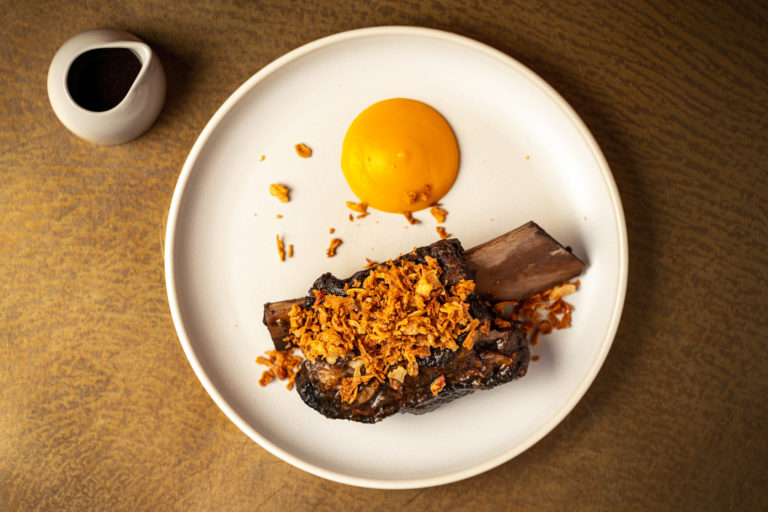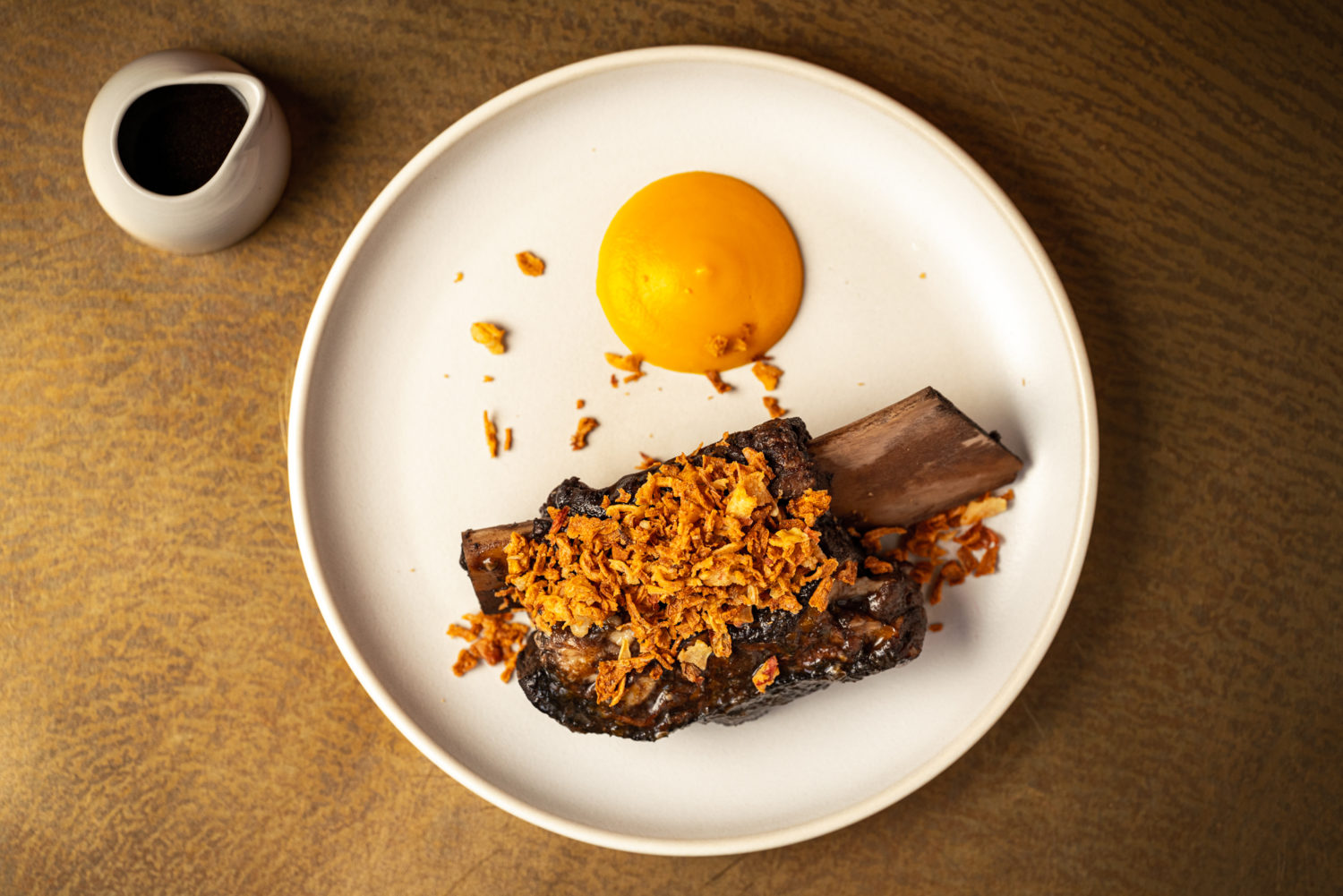 Breakfast is served on weekends from 10.30am – 12.30pm and includes everything from a full English to a baked apple and cinnamon compote porridge.
Led by Yaw Asante, the cocktail menu takes inspiration from classics and implements signature twists to create new variations of well-known drinks. My favourite of all, the Dusk Daiquiri is a must-have, it incorporates pomegranate for a sharper edge to the much-loved rum cocktail and it can also be adapted with Lyre's White Cane to create an equally satisfying mocktail.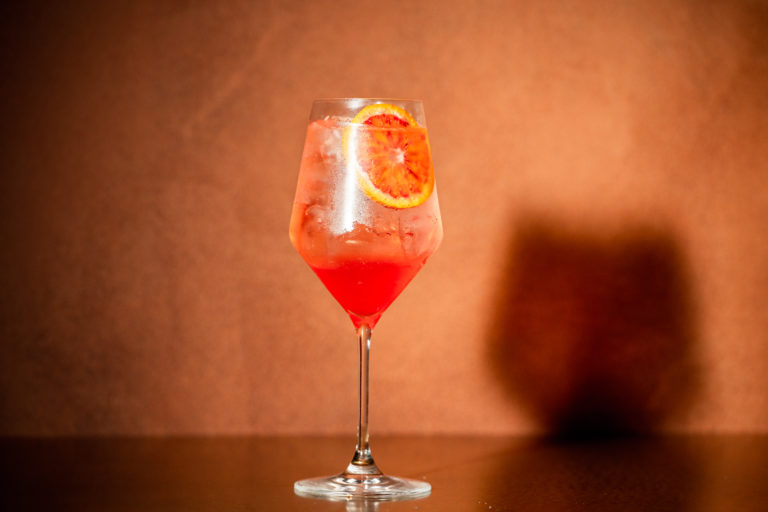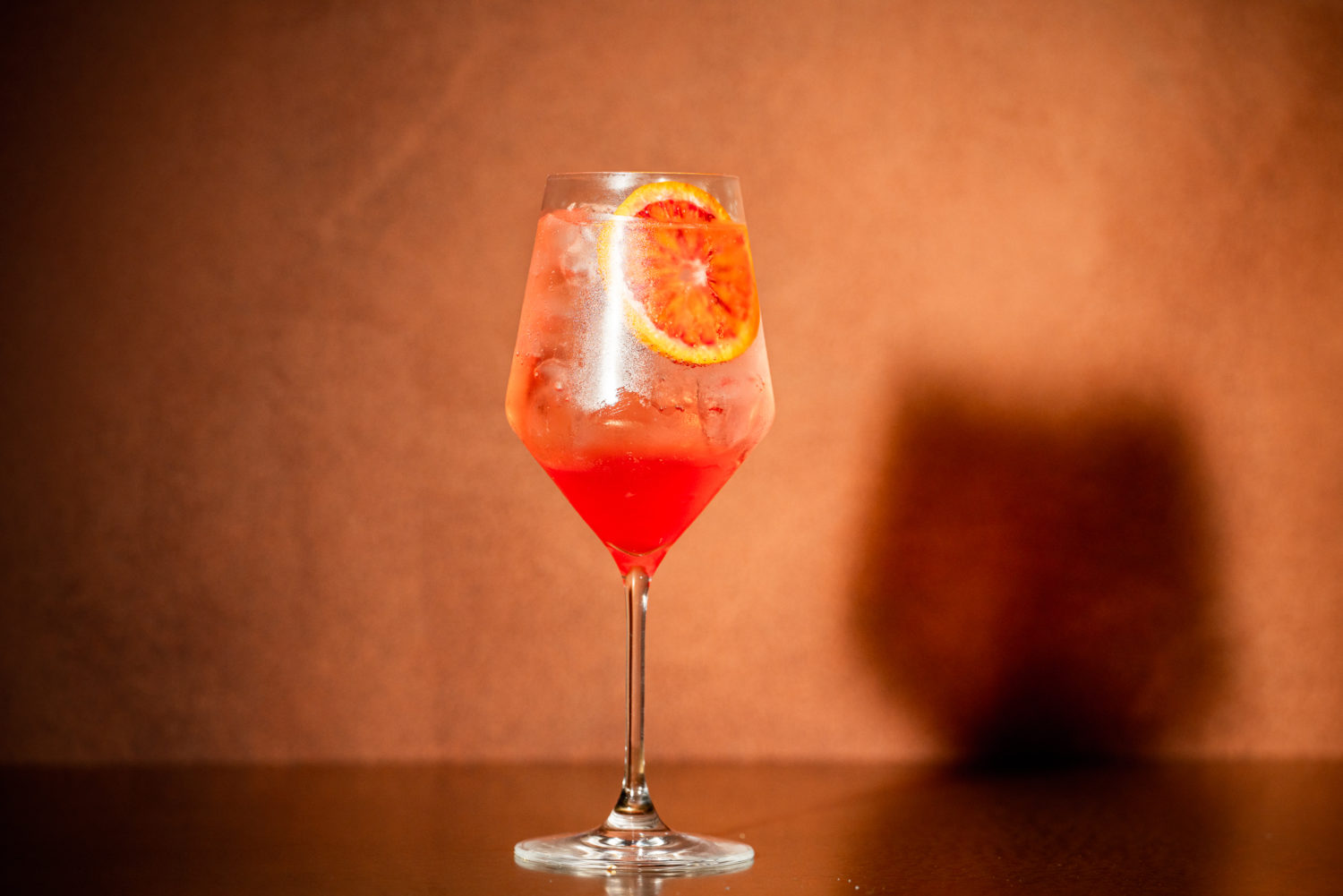 Fern's mission of creating meaningful experiences for communities, brought together through exceptional hospitality is admirable and this new restaurant certainly looks promising. Open from dawn till dusk, Fern has an impressive menu for you to try, all day, every day, with weekly Saturday night, global sound DJ sets to get the party started from 8pm till late.
@ferncroydon
Unit 1, 100a George St, Croydon CR0 1GP