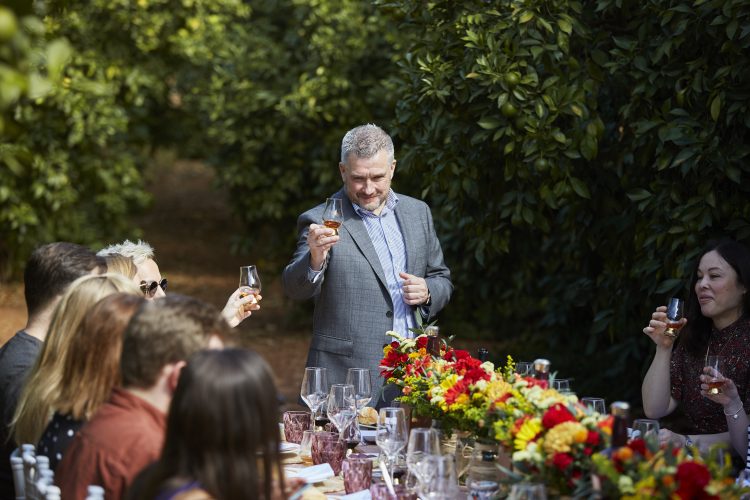 "We've ticked every single box for quality credentials", Sandy Hyslop, Master Blender at Royal Salute tells me as he leans in with a wry grin. This is an extremely auspicious day for Royal Salute, Pernod Ricard's luxury whisky brand, they're releasing their first ever blended whisky to be aged in 'PX' Pedro Ximénez sherry casks. In fact, it is the first ever blended Scotch whisky to be finished in sherry barrels and thus secures the company's place in the barley scented history books not just for sheer innovation but for the end result, which is utterly exquisite. Royal Salute dates back to 1953, when Sam Bronfman, successful entrepreneur, gifted a bottle of the '21 Year Old Signature Blend' to Queen Elizabeth II for her coronation. A generous present which was recorded in the palace's gift log where it still can be found today. This was the first time that whiskies of such tremendous age had been strategically blended together and so was truly a gift fit for a Queen. In fact, Royal Salute is the only whisky company always to produce a 21 year old expression throughout its lifespan, which is a not inconsiderable boast.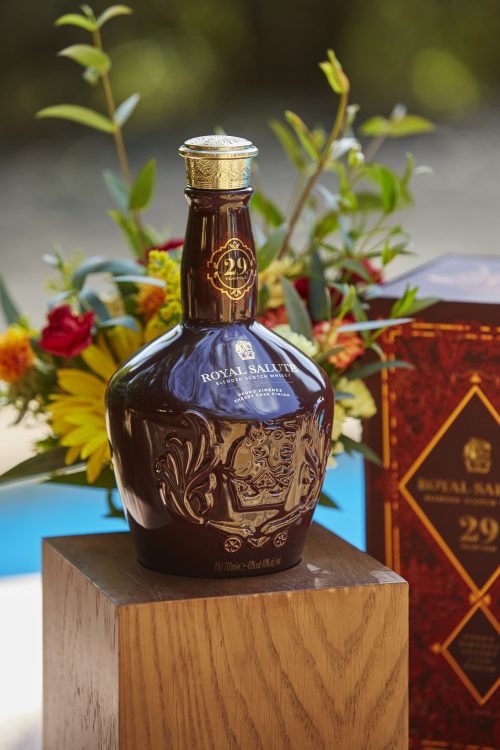 This latest release by Royal Salute in its oxblood red lacquered clay flagon is truly a labour of love, the blended contents of the PX casks were tasted every four weeks by Sandy to ensure that it was developing as he had anticipated and hoped. The blend spent around 14 months finishing in the PX wood, so I played my miniature violin for Sandy for 'having' to try it so many times during that finishing period. "There's a really notable DNA that runs throughout the Royal Salute range", Sandy explains to me over a dram of this remarkable new expression, "It's a richness, ripe fruits and an extraordinarily long finish". In fact, Sandy reveals to me that he'd love to perform a social experiment where he subtly times how long it takes people to consume the 29 Year old PX Royal Salute special edition versus other comparable whiskies, on the basis that the finish is so lengthy, engaging and complex that he suspects the drinker will leave larger gaps between sips to really enjoy this finish and spin out the overall experience.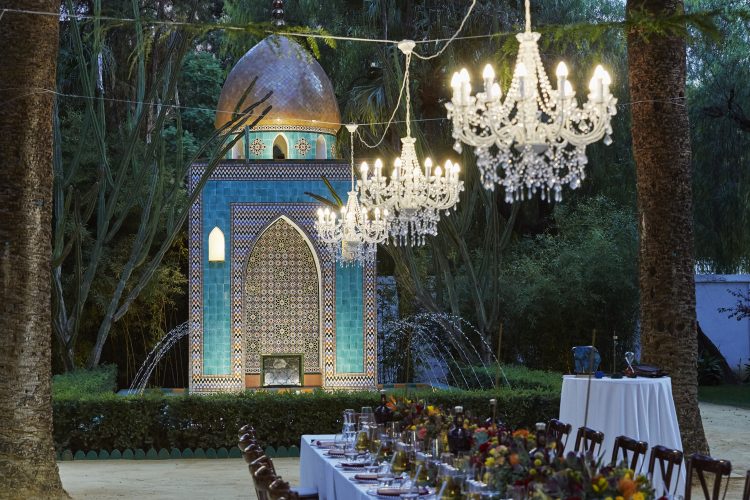 There are less than 500 cases of this extremely limited release priced at GBP 500.00 per bottle. To find PX casks of the necessary exemplary quality is far from easy and they're extremely expensive to boot. "It's not like you have a limitless supply of 29 year old whiskies too", Sandy adds, "we wanted to create something that we truly feel showcases the Royal Salute family". The casks weren't simply bought from a broker, Royal Salute had them specially made. They were filled with Oloroso sherry initially, this was then emptied and replaced by the PX for a 14 month finishing period and then they were transported during the winter to frost caked Bonnie Scotland. It is a truly bespoke creation designed to venerate this majestic (literally and figuratively) brand. Hats off, Mr Hyslop, mission accomplished.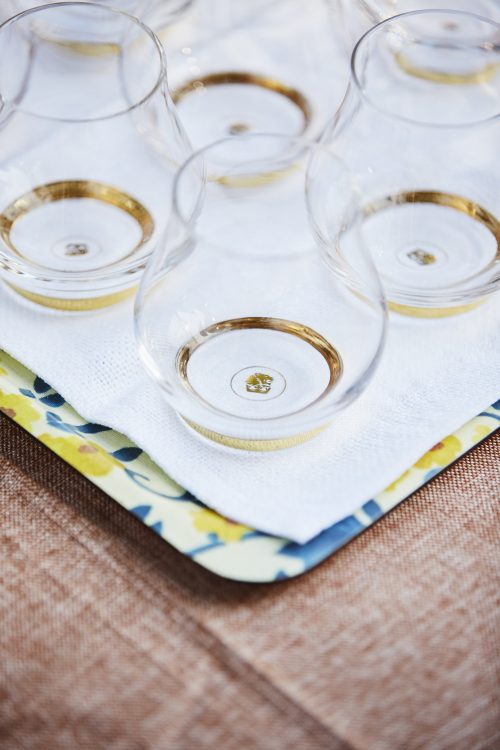 Seville is the chosen location for this grand unveiling, as we go back to basics for the PX casks themselves. Jay's egg blue sky and crisp air is mixed with the palpable excitement of assembled journalists, all clamouring for their very first taste of the 29 year old. Being a Royal Salute fan is more than just a statement of brand loyalty, it is, far more importantly, an expression of faith in the fact that this is a brand which will never let the consumer down. It's clear that every bit as much effort goes into making sure that each dram of 21 Year Old Signature Blend consumed in any country across the world has the same gloriously rich and engaging taste as goes into the release of seductive and daring new expressions. 'In with the old… and also in with the new' it seems.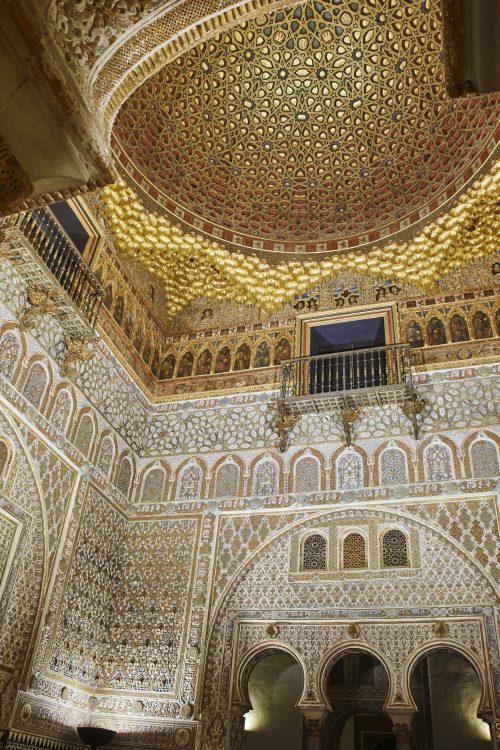 An important part of Royal Salute consumption is in the 'olfactory experience', meaning the indulgence and analysis of the glorious scent which the 29 Year Old Pedro Ximénez Sherry Cask Finish exudes. Barnabé Fillion is an integral cog in the close examination of this ethereal sensory world within the walls of Royal Salute. Barnabé may have spent much of his youth modelling but it is the creation of perfumes and the study of the olfactory which truly captured his attention and long-term focus, so naturally the importance of the sense of smell within the world of whisky was the logical conclusion of his own journey. Now he works as a creative advisor to the brand to share his own wealth of experience in the creation of these sublime and thrilling new releases. As the sun dives beneath the Andalusian horizon and the cicadas start to gleefully chirp we are guided through many of the key expressions across the Royal Salute range, all culminating in the 29 year old. A suitably reverent silence reigns, and the look of awe on the faces of all would tell any onlooker what they need to know. This is a whisky full of spices, sweet marmalade on the nose and muscavado sugar on the palate. It is complex and, as expected, the finish is tremendously long and brimming with dried fruits and molasses.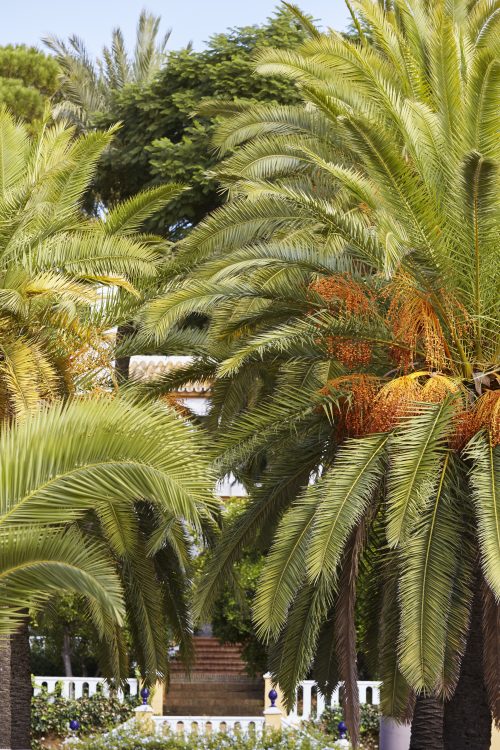 Much like the wicked, there is no rest for Sandy and the extended team at Royal Salute. 2019 has been a sumptuously exciting year for new additions which bolster the brand's range and attract more focus and well-earned fanaticism from across the world. Asia had traditionally been a core market for Royal Salute, particularly South Korea and Taiwan, but ambitious expansion is now the watch word and the US is a key part of this. However, whilst dynamic growth is the first thing a casual onlooker would spot for Royal Salute, it is the romantic reverence with which brand succession is protected that is the most impressive thing of all.
What this means in practice is that a tremendously important part of Sandy's own role as Master Blender is to safeguard the future of Royal Salute. This is achieved by tirelessly selecting and laying down for sometimes a several decade long sleep barrel after barrel of exceptional whisky in exceptional wood which will, some day, on someone else's watch, form the constituent parts of future Royal Salute blends and expressions. Whilst Sandy coyly jokes with me that his team tease him about the likelihood of his being long gone before these barrels which are laid down to rest will ever see the light of day again, the truth of the matter is that it's evident that Royal Salute is in it for the long haul.