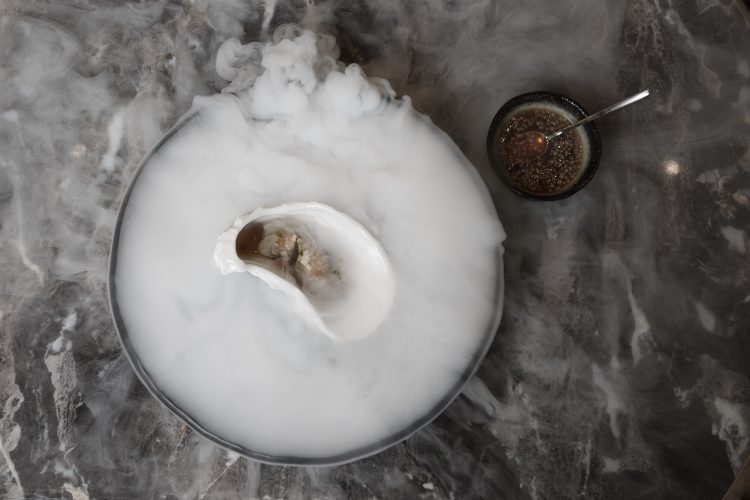 Generally speaking the hotel restaurant scene can be a little bit 'hit and miss'. All too often the surrounding tables stand empty and the atmosphere can be sterile bordering on the operating-table worthy. My heart will go out to the bushy tailed and eager eyed waiters whose natural enthusiasm has waned as the weeks of inactivity have crept by at snail's pace. However, I am pleased to report, not so at The Hotel London Kensington on Gloucester Road.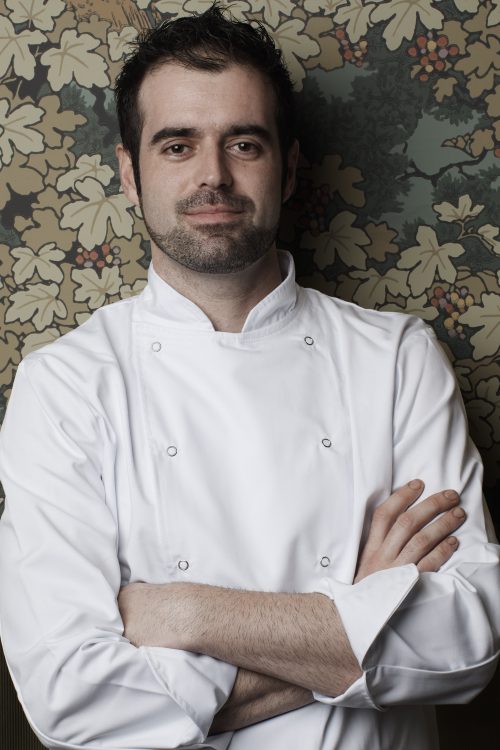 This hotel, with its mouth watering location, is a big hit with out of towners looking to explore the Natural History Museum just down the road, the impressive expanse of Hyde Park just above, or the institutional titan that is Harrods which is also just a short walk. But above the location of the hotel, there is an even better reason to pay a visit – the new restaurant.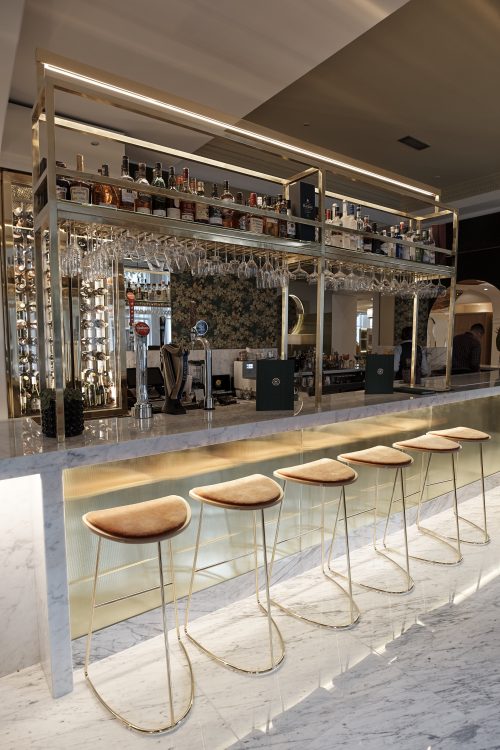 Now 'SW7' the Hotel London Kensington was formerly home to The Jam Cupboard. This restaurant was shut down as part of a grand refurbishment which saw the whole restaurant and bar area gutted, re-designed and rebuilt in resplendent grandeur, and thus the era of SW7 was born.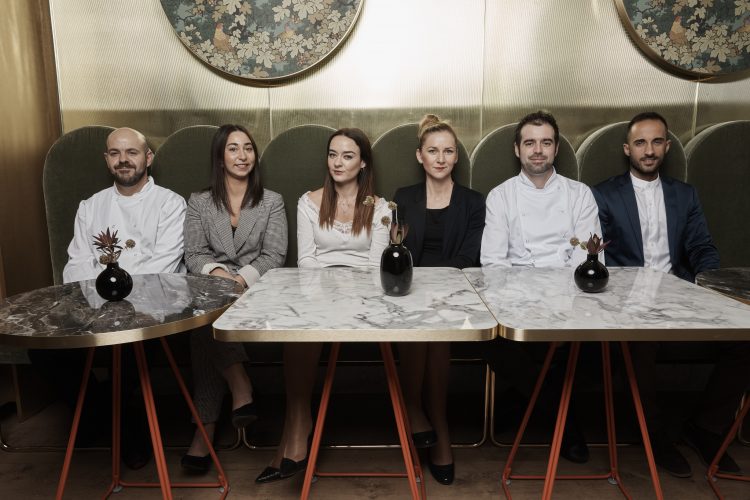 Chef Javier Rodrigo Alviz hails originally from Madrid, Spain's own culinary capital, but has been based in London since 2014. Whilst in the UK he has stirred, braised and baked at some of our own finest dining establishments including The Waldorf Hilton and Mayfair powerhouse, Claridges. As a result he's not afraid of the discerning London diner, a confidence which certainly shines through in his cooking.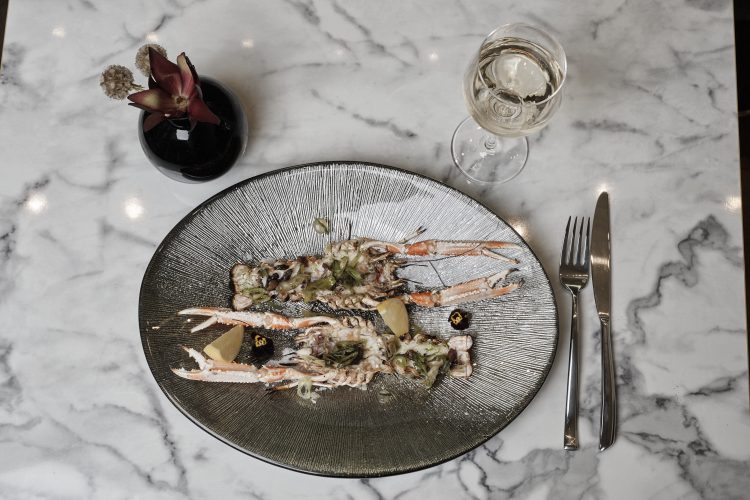 Javier takes inspiration from his own hispanic roots whilst merging this with modern British classics at SW7, the menu is reassuringly compact and undeniably enticing. The culinary ball can be rolled with some of the irresistible light appetizers, rock oysters served simply with samphire and fresh lemon will always represent a popular choice as will the Iberian Serrano Ham Croquettes for just a touch of self indulgence. The stand out act from the Starters selection is Javier's langoustine with Kalamata olives, spring onion, vinaigrette. The main courses poses somewhat of an issue, given that actually selecting one item alone is quite a tall order. Whilst your knee jerk reaction may be in the direction of the Monkfish loin with Serrano ham, watercress mash, wild mushroom it is the lamb rack with herbs and pine nuts crust, potato dauphinoise, baby carrots and a port reduction which steals the show.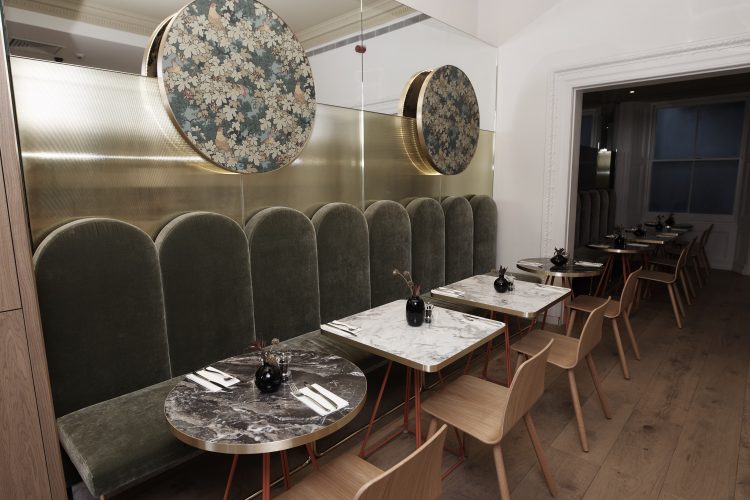 SW7 has an equally small but strategically selected wine list, not to mention their classic cocktails. The slick white marble bar stands immediately adjacent to the restaurant so giving the green light for an Old Fashioned to restore a little warmth having come in from London's bitter winter chill could not be easier. There's also a couple of good armagnacs and calvadoses to wash down one of Javier's signature desserts. SW7 are particularly proud of their home-made banoffee pie, which is a 'must order', though special mention must also go to their light as a feather 'Macaron Delight' with pistachio and mango sorbet.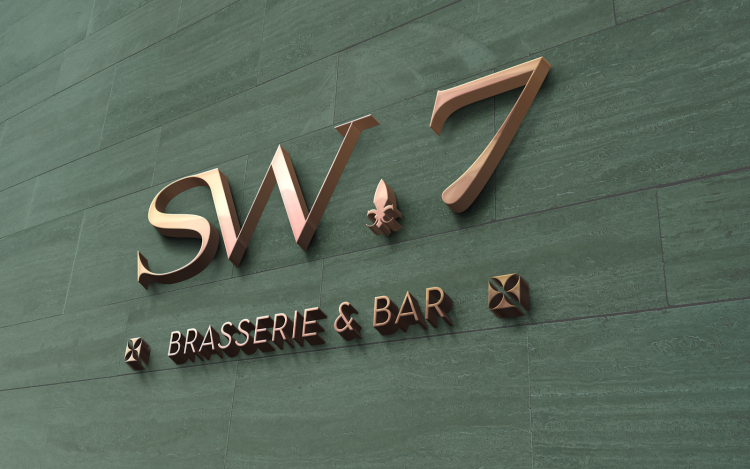 The atmosphere at SW7 is light and airy, rounded light pinewood tables encourage diners to sit close together and enjoy the foot in convivial union, rather than at lofty opposite ends of the tables, shouting small talk to each other across acres of cold, lacquered ebony. Thanks to London's hotel licensing the buzz at the bar continues well after the usual restaurant turfing-out-time, so it's all to easy to answer 'oh go on then' to the leading question 'and would sir (or madam) like another drink?' 
SW7 represents an ideal spot for a late evening bite to eat and will be a welcome retreat from the mania of the Old Brompton Road round the corner. Chef Javier Rodrigo Alviz is most certainly breathing the vibrant dynamism of new life into the hotel's restaurant.
Bookings can be made through 020 7584 8100, the restaurant is found at 61 Gloucester Rd, South Kensington, London SW7 4PE