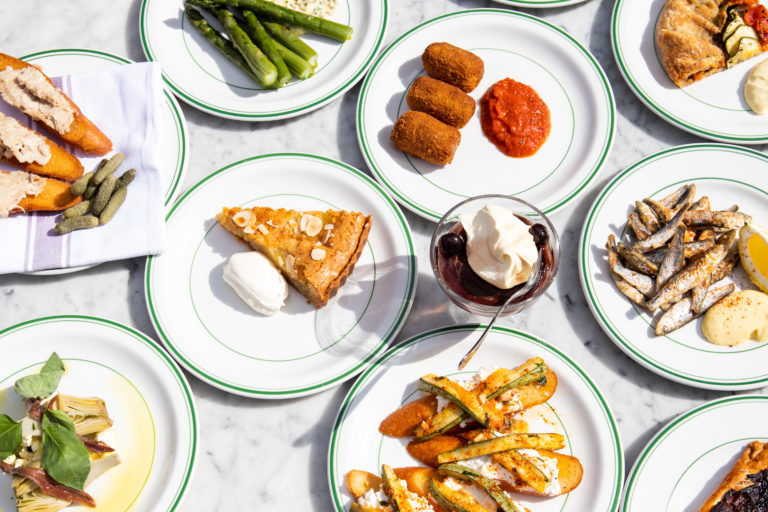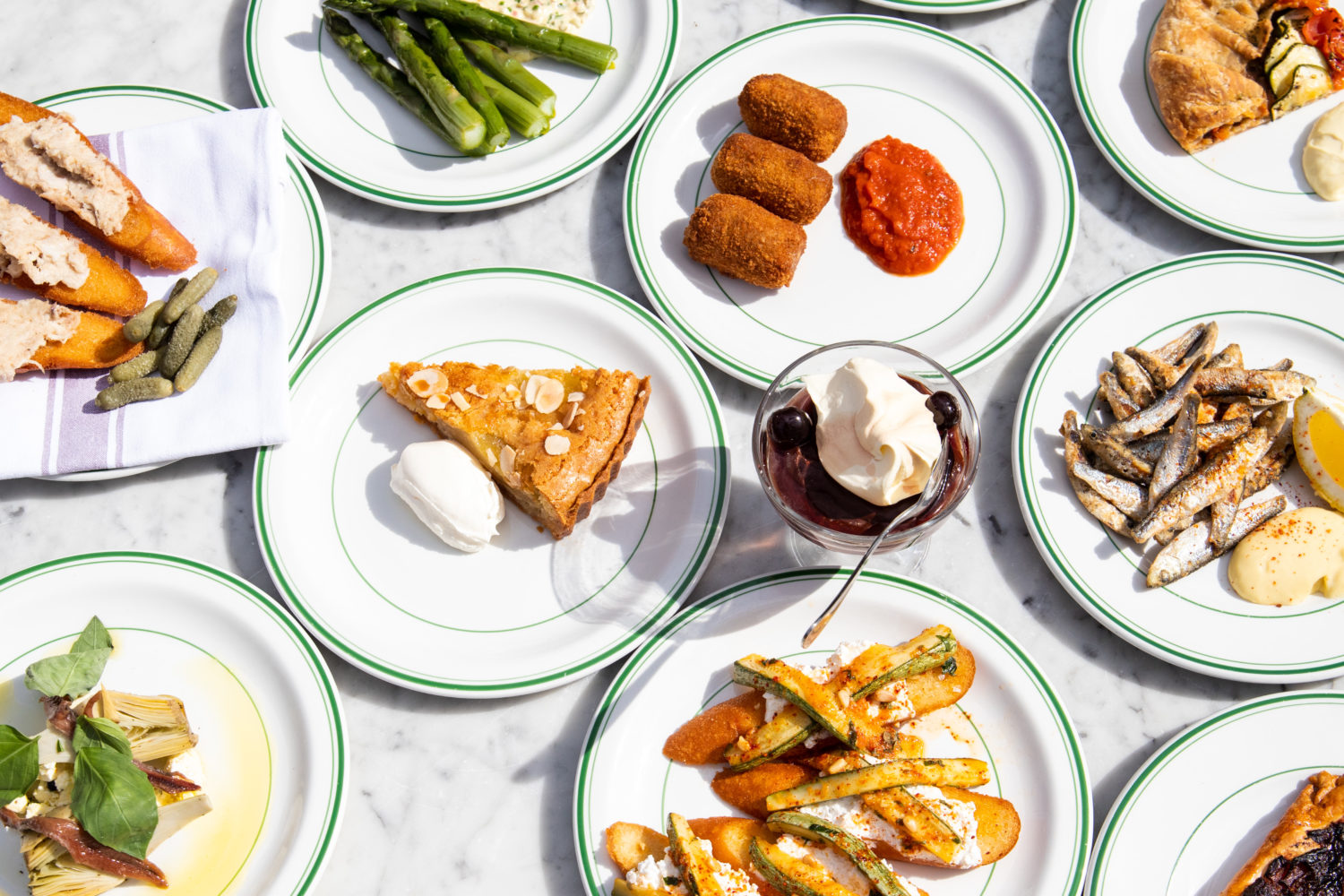 Royale is located alongside the canals at the famous East London Liquor Co. It is a celebration of provençal cooking from the spectacular team behind Michelin-starred Leroy in Shoreditch. Royale is Leroy's sister restaurant and serves delicious and wholesome dishes accompanied by exquisite exclusively French wines.
It is an ode to the legendary martiarch of Domaine Tempier, Lucie 'Lulu' Peyraud and her 'cuisine de bonne femme'. Lulu – who died last year at the age of 102 –  was a true force of nature, advocating for both Provençal cooking and the regions' wines. She was also known for hosting lavish dinner parties, entertaining thousands of visitors at her table in the Bandol region of southern France.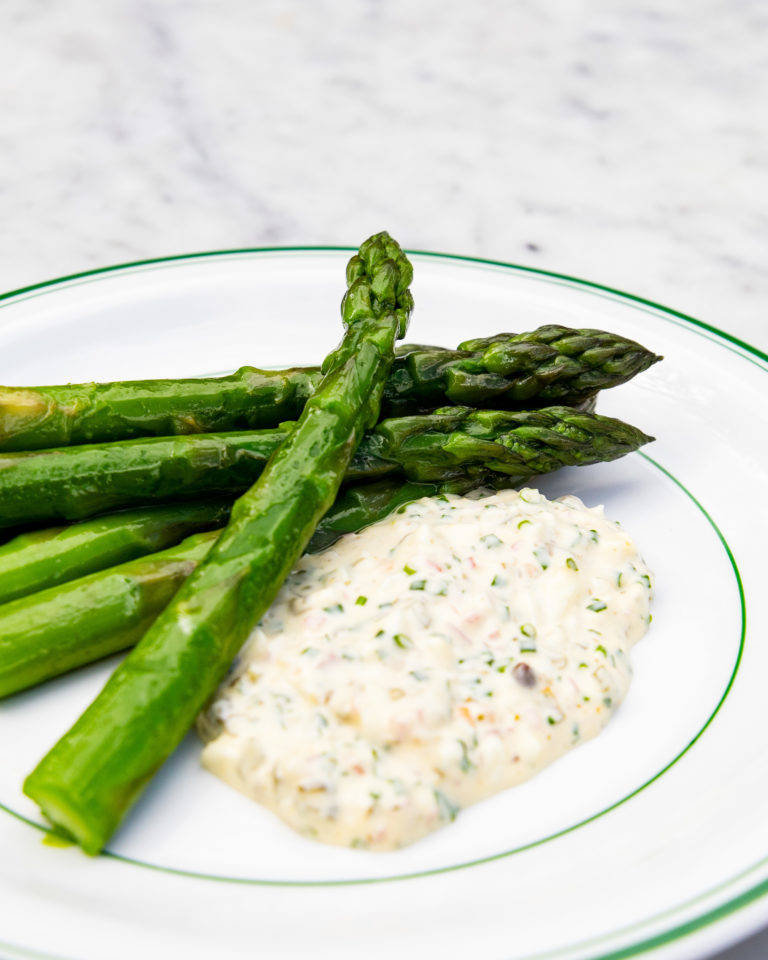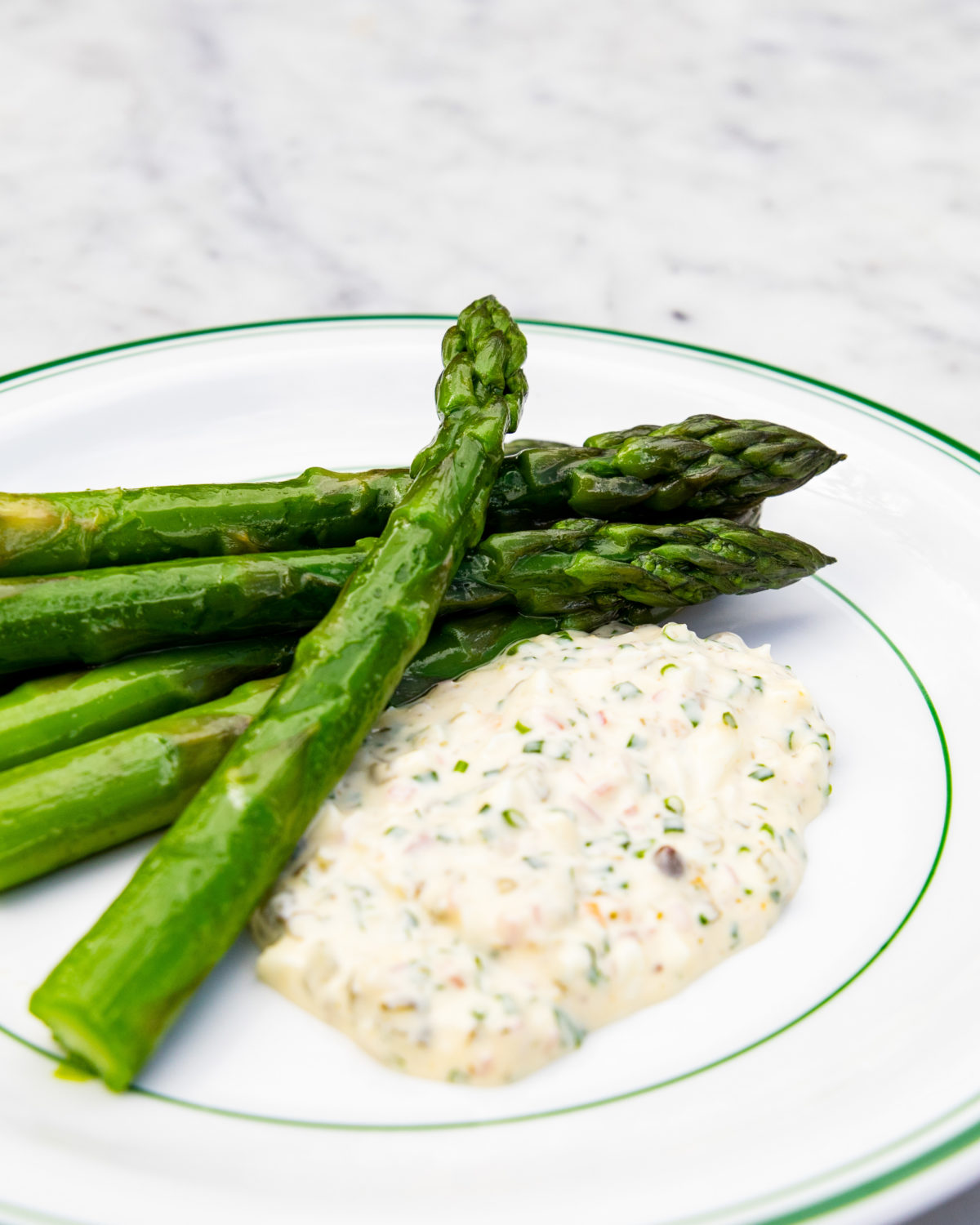 Sit al fresco on the terrace under twinkling fairylights and make your way through the gloriously rustic sharing-style menu that has been created by Leroy's Ed Thaw and head chef Lucy Timm. The menu pays homage to 'joie de vivre' and to the simple yet comforting cuisine.
The menu is no fuss no frills and all the better for it. Each ingredient is celebrated in its natural form. Tear apart a fresh crusty baguette and dip it into cool aioli, pop a Nocellara olive in your mouth and devour the luxuriously gooey St Marcellin with bread and grapes.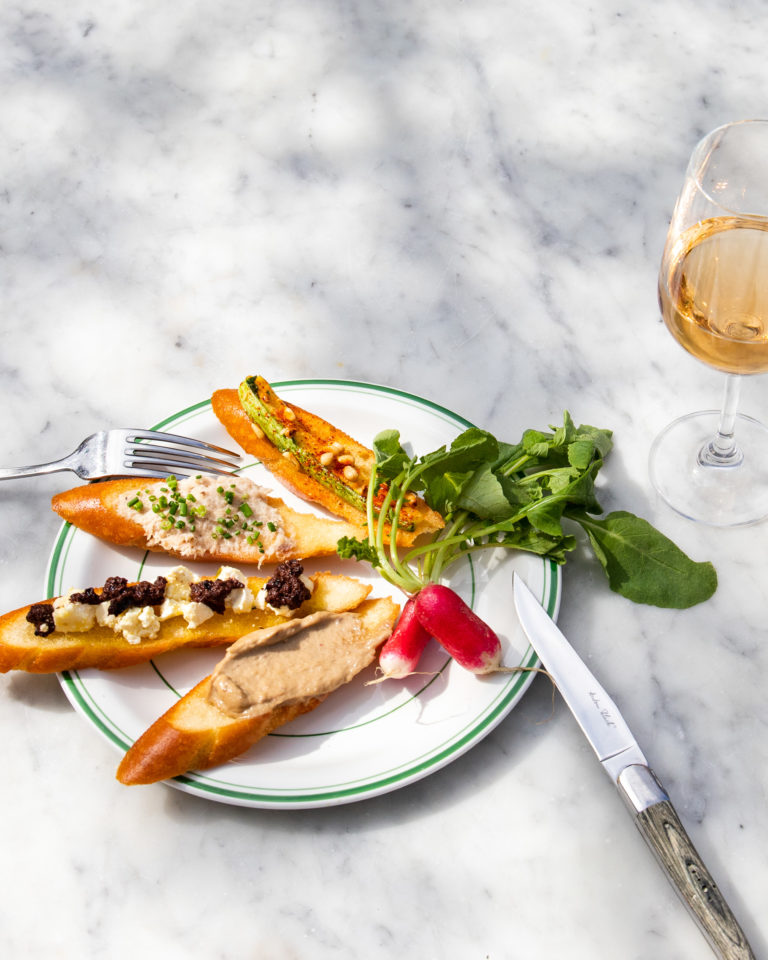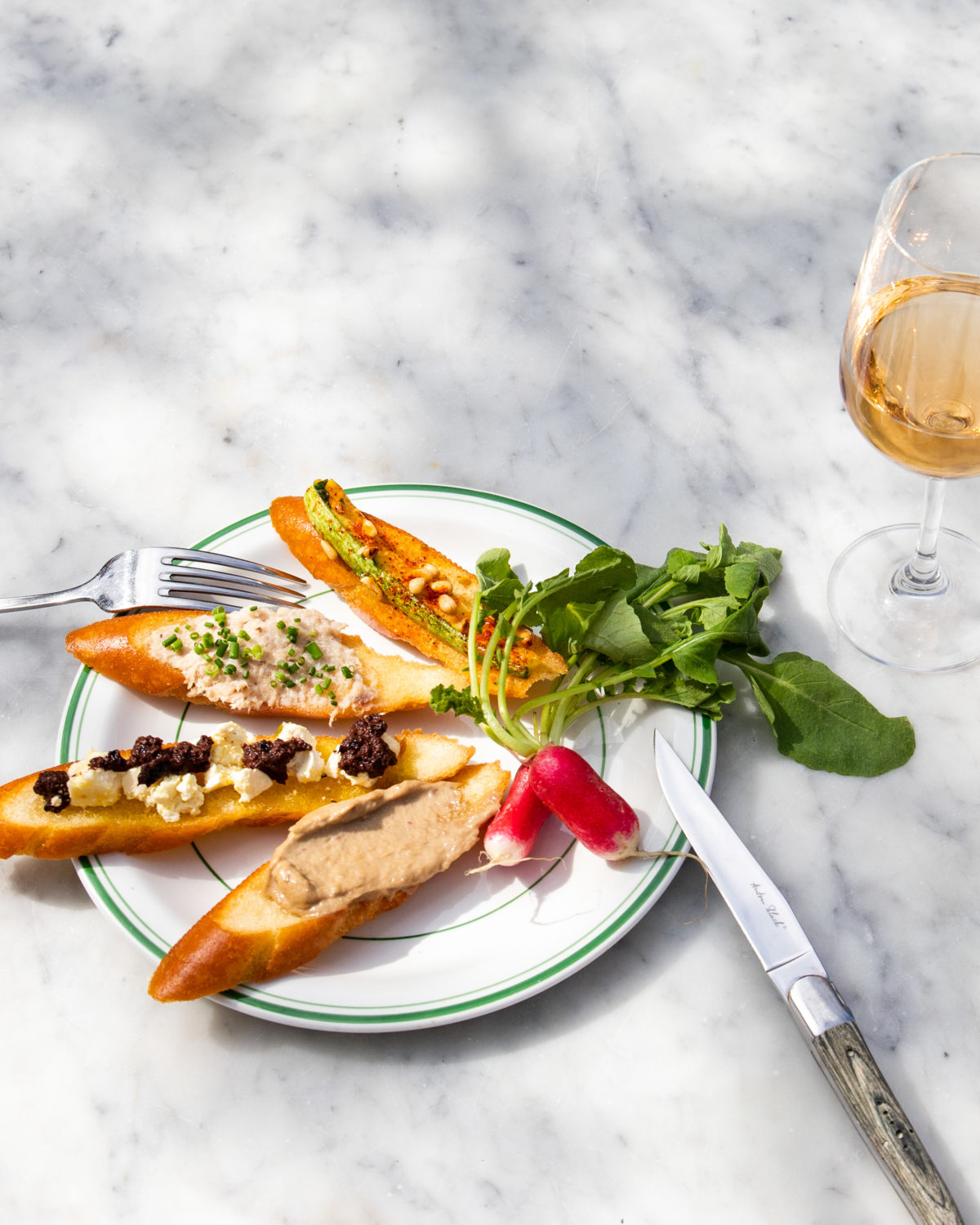 The jewel in Royale's crown is the half of whole perfect rotisserie chicken. It is corn-fed and cooked on a vintage Rotiserol, we challenge you to find a more succulent or delicious chicken in London. It is served with golden jus-soaked potatoes and a mixed leaf salad with vinaigrette.
Last but not least the lemon meringue tart is an absolute treat, especially paired with one of the wines from Royale's carefully curated selection which are served by the bottle or by the glass.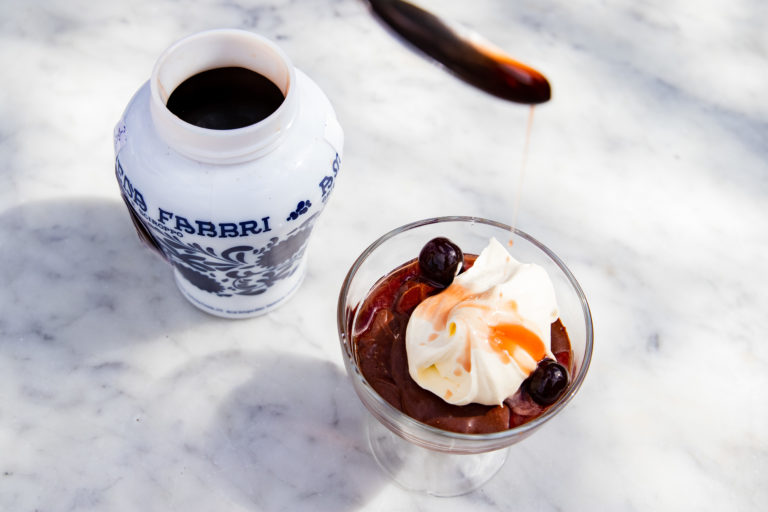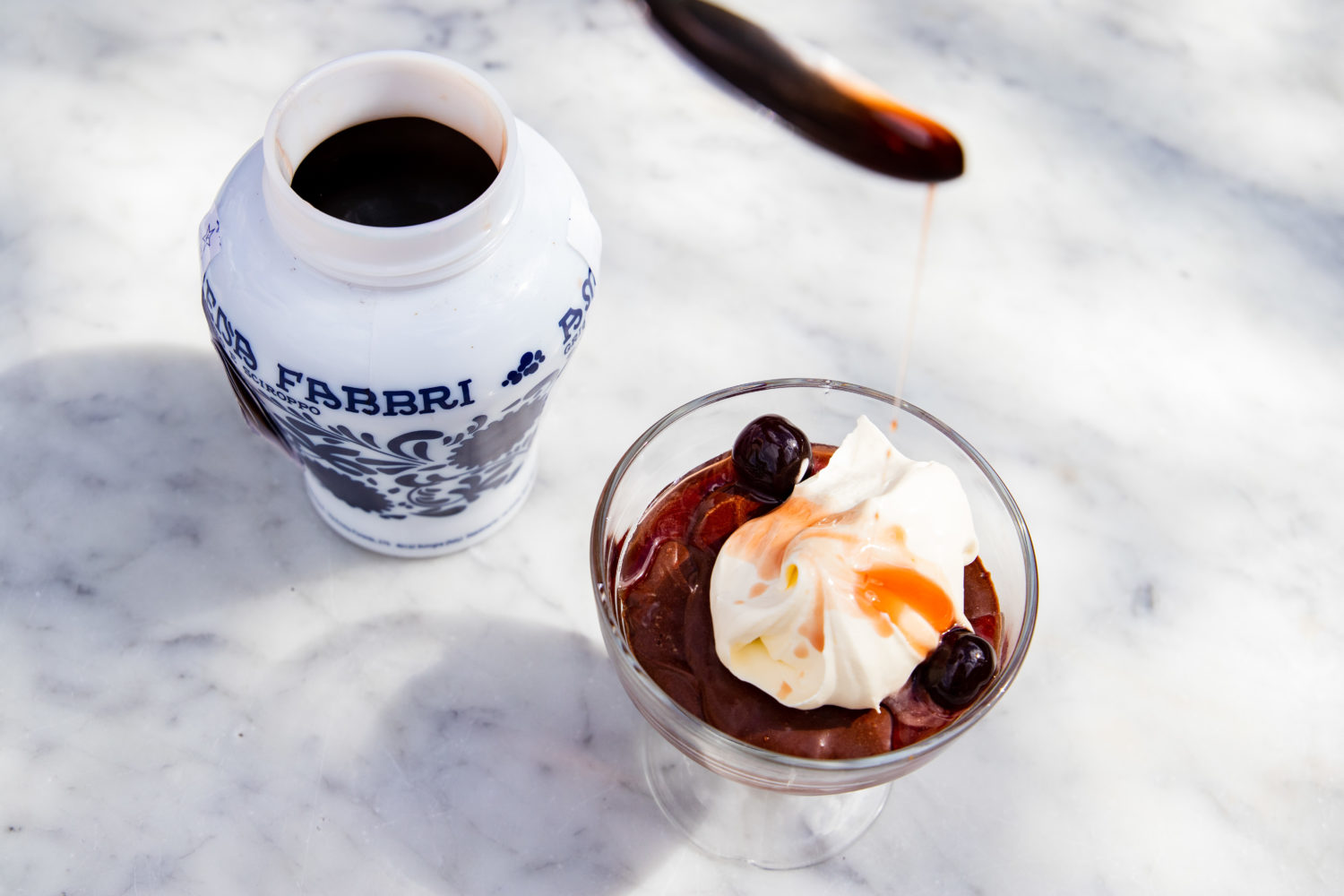 Royale
Bow Wharf, Unit GF1, 221 Grove Road, London, E3 5SN